While the Toronto Maple Leafs have struggled at the NHL level over the past week and a half, the future of the organization seems to be in good hands no matter where their prospects are suiting up.
On Saturday, the Maple Leafs even saw one of their goaltending prospects make his NHL debut against the Pittsburgh Penguins, although it didn't go very well for the young netminder.
That said, even with the big club's struggles, it's time to check in on the players in the system and what the Maple Leafs' prospects are doing for their respective teams.
A Debut Worth Forgetting
As mentioned, Saturday's game against the Penguins was a big one for goaltending prospect Kasimir Kaskisuo, a 26-year-old from Vantaa, Finland. Kaskisuo, who was the starter for the AHL's Marlies to start the season had good numbers with the Maple Leafs' affiliate.
Related: Maple Leafs Need to Change if Kaskisuo is Going to Succeed
In eight games, he had a 2.13 goals against average and .928 save percentage to go along with his 6-1-1 record prior to the Maple Leafs calling him up. That said, it didn't translate to his first start at the NHL level. And the team in front of him didn't exactly help his case.
Kaskisuo gave up six goals in his NHL debut and stopped 32 of 38 shots for a .842 save percentage. Not ideal numbers for a guy who's looking to make noise in his first taste of NHL action.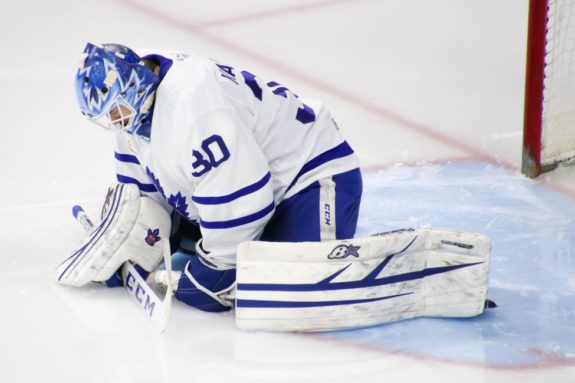 While it can't be pinned entirely on Kaskisuo's play, the 26-year-old did take responsibility for the team's loss at the hands of the Penguins.
"I felt like they battled for me, but things just didn't work out today," said Kaskisuo following the loss. "Yeah, of course, it's going to be emotional and king of crazy playing in your first game with how things go, so it's good to have their support and know they're going to battle for you until the end."
Sandin Finding Footing in AHL
To start the season, it looked as though Rasmus Sandin was going to be a mainstay in the Maple Leafs lineup. He could skate and weave through the ice like a true NHLer and his hockey IQ was evident in his short stint with the big club.
But that came to a quick end when Sandin took a big hit from Detroit's Justin Abdelkader. The Maple Leafs immediately sent the defenceman to the AHL, saying it was to protect him while he continues to develop.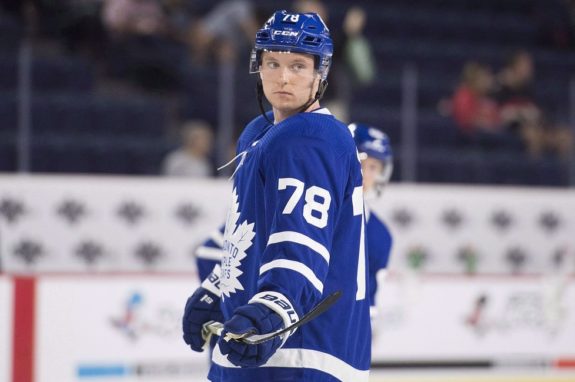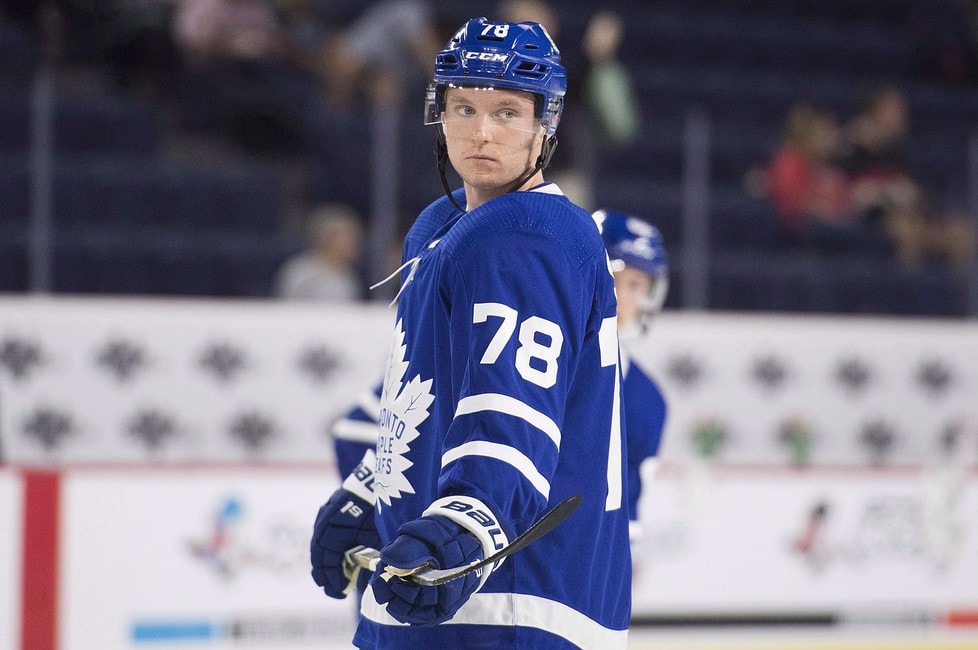 Since then, Sandin has been excelling with the Marlies. He's appeared in nine games for the Maple Leafs' affiliate with two goals and nine points to show for it. While some might not have seen him as ready for the NHL because of his size and the vulnerability to the physicality, he has made a case as one of the Maple Leafs' most important pieces in the system right now.
Korshkov Making Noise
Finally, sticking with the Marlies, Egor Korshkov was so close to making the NHL roster at the beginning of the season. While he didn't, a step down to the AHL could've been the best move for the 23-year-old winger.
He's played 15 games for the Marlies this season with eight goals and 11 points. He's fifth in team scoring and is tied for the team lead in goals with Pontus Aberg and Kenny Agostino. With the injuries that seem to be piling up for the Maple Leafs early on this season, it's not out of the question to think that Korshkov could play himself into an NHL debut this season at some point.
Related: Sundin on Leafs' Struggles – 'You're Very Exposed in a Market like Toronto'
"Korshkov, you know, continues to score on a nightly basis, which is good for us," said Mike Babcock, according to Sportsnet's Luke Fox. "He's a big man [six-foot-four, 214 pounds] who has attributes that we could use, for sure."
While the Maple Leafs would certainly love to have their regular guys in the lineup as they look to turn things around this season, it is good to know that players like Sandin and Korshkov are waiting in the winds for their opportunities.
That said, there's a number of key Maple Leafs' prospects scattered around a number of different leagues and as their season's continue, we'll continue to check in and bring you up-to-date on their development.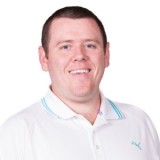 Andrew is in his 8th year reporting for The Hockey Writers covering the Toronto Maple Leafs. He began his broadcasting with CBC's Hockey Night in Canada team as well as being part of their coverage of the 2014 Winter Olympic Games in Sochi. He's the former play-by-play voice of the London Jr. Knights for Rogers TV and currently hosts the Sticks in the 6ix podcast. You can follow him on Twitter at @AndrewGForbes.