Both as humans and as hockey fans, living in the midst of a pandemic is both frustrating and difficult. News of a possible vaccine is a hugely positive sign for everyone and reminds us of how life used to be.
I don't know about other people, but I miss the "regular" things of life that were so important and that I sort of took for granted. Dinners with others outside the home. Kids engaging in outside-of-the home activities. Fearing people who are wearing masks in banks more than fearing those who aren't.
Related: Maple Leafs' Rasmus Sandin's Development Derailed For Two Reasons
And, of course for Toronto Maple Leafs fans, watching hockey games with fans in the stands or even attending oneself. I miss these things.
In this post, I want to focus on how life has changed for the Maple Leafs young prospect Rasmus Sandin in the wake of the pandemic. I'll offer two reasons why I believe a combination of the pandemic itself and organizational responses to the pandemic have worked to derail his career development.
Reason #1: COVID-19 Makes It Tough for Hockey Prospects to Improve
If you're a young professional hockey player, your life has changed as well. If you were drafted and signed an entry-level contract, you had a sense that if you played well at every level your development would eventually land you on the roster of an NHL team. You probably even reasoned the possibilities and penciled a date in your mind when you expected that might happen. Now you're no longer sure.
For Maple Leafs hockey fans, the pandemic has created situations where younger players have been unable to develop their skills as they have in the past. One of those players is the team's young defenseman Rasmus Sandin. If you take a look at his recent play, you'll see there hasn't been any. In fact, by the time he plays an actual game an entire calendar year might have elapsed.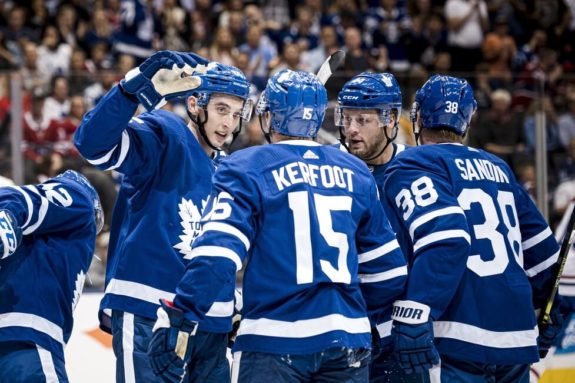 For a 20-year-old prospect who hasn't suffered an injury, that's both unusual and detrimental to his career. The last game Sandin played a game was with the Maple Leafs on March 10 and that was just prior to the NHL suspension of operations. Although he was a member of the Maple Leafs 2020 postseason roster, his skate didn't hit ice while the clock was running.
We Know Sandin Can Play at the NHL Level
It isn't as if we don't know that Sandin can play at the NHL level. He made the team's roster out of the 2019-20 training camp and, when the Maple Leafs defense was broken into bits when so many regulars were out of the lineup at the same time last season, Sandin assumed a regular lineup spot.
Related: 1st Overall NHL Draft Picks: Regrets From the Last Decade
Although he didn't thrive and prosper – alternating between flashes of brilliance and moments of inexperience, he didn't look completely out of place. Had the young defenseman fallen on his face in the NHL, my post would be different. However, far from playing poorly, Sandin played well enough that – using little blue circles and curvy little arrows – hockey analysts assessed precisely how wise his choices were, how good his footwork was, and how many times his play had started the offense.
My point is that Sandin didn't fail his NHL test. In fact, his play improved. Watching him on the ice, I would have guessed that Sandin would probably never again play another game with the AHL Toronto Marlies. It seemed clear to me that head coach Sheldon Keefe would likely throw the young defenseman into full on-ice action – five-on-five, special teams, everything.
I was wrong. Another plan emerged.
Reason #2: Maple Leafs Choices Have Helped the Team, But Have Hurt Sandin
Although I support general manager Kyle Dubas' moves during the offseason to rebuild and re-engineer his team, those moves might come at a cost. Specifically, it's becoming clearer how the Maple Leafs revamped defense will likely impact the team's young Swedish prospects – Sandin and Timothy Liljegren.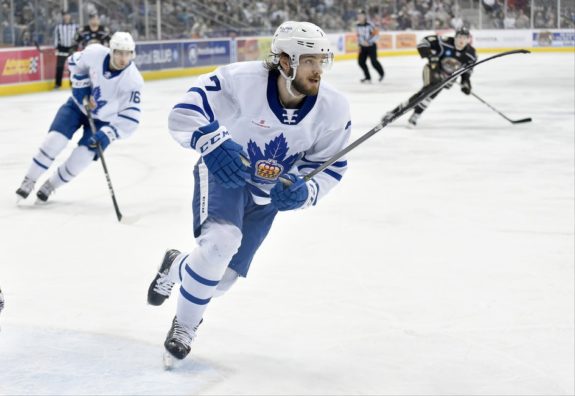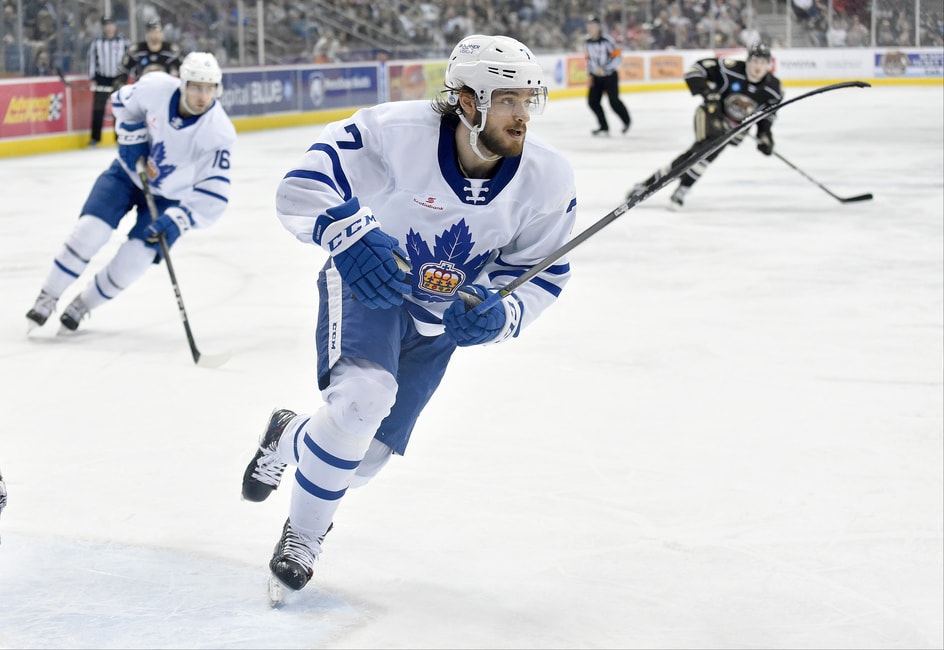 The team added T.J. Brodie to build the first-pair partnership with Morgan Rielly. There seems little reason right now to break up Jake Muzzin and Justin Holl, who've together become second-pairing shutdown partners. Veteran Zach Bogosian has been added as a potential third-paring defenseman, and the team has signed Mikko Lehtonen, who's nothing less than the KHL's current leader in scoring among defensemen. Finally, the team re-signed young Travis Dermott to a one-year, prove-you-belong contract.
Related: Prospects News & Rumors: Marchenko, Berggren & Meireles
That leaves Sandin (and the Maple Leafs other young Swedish defensive prospect Liljegren) probably working to earn call-ups by performing well with the Marlies. Under normal circumstances, that makes sense in many ways. However, if Sandin doesn't make the Maple Leafs roster when training camp breaks and the 2020-21 season starts, he probably won't play an actual professional game until the AHL's projected to start in February.
The Maple Leafs Dilemma Finding a Home for Sandin
A calendar year is simply too long between games for a developing young player. The Maple Leafs have worked hard to keep its younger players playing and have lent several to European teams. In fact, two other young Swedish prospects, 20-year-old center Filip Hallander and 21-year-old Pontus Holmberg, are already playing with teams in the Swedish Hockey League (SHL).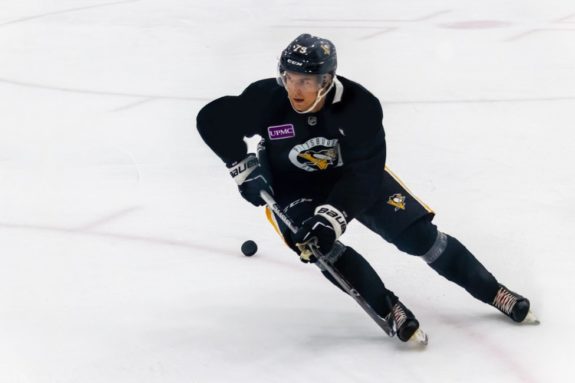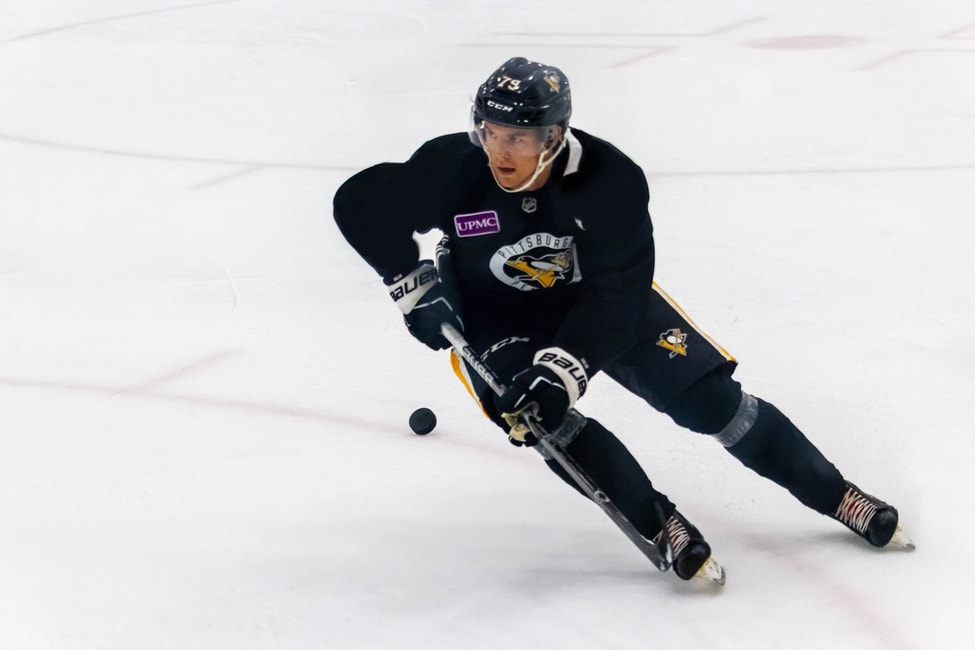 Playing in the SHL would also make sense for Sandin because that's home (for Liljegren as well). But the SHL doesn't seem interested in signing temporary contracts and Hallander and Holmberg have clauses in their contracts that let them leave their Swedish teams once NHL's training camps begin. If Sandin's agent can't arrange for asuch a clause, the Maple Leafs are obviously reluctant to allow him to miss an entire season away from North American hockey.
That simply leaves Sandin out in the cold insofar as actual games go. However, it's not all gloom and doom. While he's been away from game activity, Sandin hasn't been far from the ice. He's been concentrating on training, skill-building, and growing stronger so he can be more effective when he plays again. Those activities in themselves aren't bad. Still, practice differs from playing games and without games it's likely his development will suffer.
How Good Can Sandin Become?
How good can Sandin become? Watching last season's performance, one can see Sandin's potential. To my eyes, he looks special. I'm not alone.
During a hugely successful 2020 World Junior Championship, Sandin was named the best defenseman of the tournament after scoring three goals and seven assists in seven games and leading his Swedish team to a bronze medal.
Related: Toronto Maple Leafs Become Chapter in Jimmy Vesey's Puzzling Career
Craig Button tweeted, after watching Sandin play against Russia, "Hey @MapleLeafs fans. @Rasmussandin is clearly the best defenseman here. Not close. Every single area of the game, he's been brilliant."
For Button, who's especially good at evaluating young prospects, that's high praise.
Hey @MapleLeafs fans. @iihf_wjc @Trekronorse 🇸🇪 @Rasmussandin is clearly the best defenseman here. Not close. Every single area of the game, he's been brilliant.

— Craig Button (@CraigJButton) January 4, 2020
During last season's training camp, he earned a place on the team's opening night roster. He also earned fellow defenseman's Rielly's respect. Rielly's assessment of Sandin's play was that "He's been outstanding."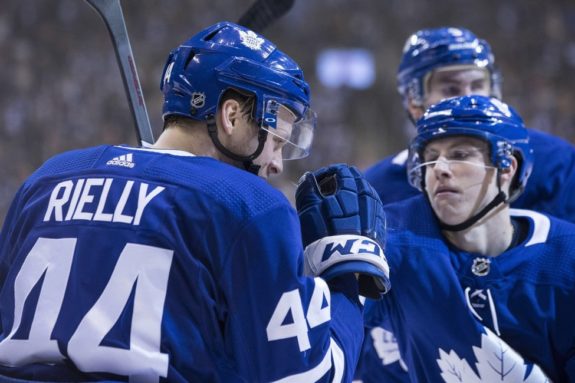 Last season, Sandin's entry-level status worked against him. Sandin's ability to move freely back-and-forth between the Maple Leafs and the Marlies without passing through waivers was a benefit to the organization but hurt his chances of making the roster full-time. That might happen again this coming season as well.
I think there's a lot to look forward to about Sandin; and, while I admit I really appreciate the work Dubas has done to revamp the team's defense, I was looking forward to watching Sandin's development from simply a Maple Leafs prospect with good potential to a potential difference-maker with the team.
---
---
The Old Prof (Jim Parsons, Sr.) taught for more than 40 years in the Faculty of Education at the University of Alberta. He's a Canadian boy, who has two degrees from the University of Kentucky and a doctorate from the University of Texas. He is now retired on Vancouver Island, where he lives with his family. His hobbies include playing with his hockey cards and simply being a sports fan – hockey, the Toronto Raptors, and CFL football (thinks Ricky Ray personifies how a professional athlete should act).
If you wonder why he doesn't use his real name, it's because his son – who's also Jim Parsons – wrote for The Hockey Writers first and asked Jim Sr. to use another name so readers wouldn't confuse their work.
Because Jim Sr. had worked in China, he adopted the Mandarin word for teacher (老師). The first character lǎo (老) means "old," and the second character shī (師) means "teacher." The literal translation of lǎoshī is "old teacher." That became his pen name. Today, other than writing for The Hockey Writers, he teaches graduate students research design at several Canadian universities.
He looks forward to sharing his insights about the Toronto Maple Leafs and about how sports engages life more fully. His Twitter address is https://twitter.com/TheOldProf