As the 2021 season inches closer, the Ottawa Senators are running out of things to do. They've picked up their big-ticket acquisitions in Evgenii Dadonov and Matt Murray, signed a few low-risk players like Alex Galchenyuk, and, as of last week, re-signed all their restricted free agents. There are still a few little things to tweak, but as of now, the team looks to be done making big moves.
Now, fans can tune into any of the Senators many prospects playing overseas. This week brought another loan to Europe and a hot streak from Vitali Abramov, who looks like he could contest for a roster spot. He'll be one of a number of young players competing for one of the final few openings in the lineup, and the competition will be steep. Here's the rest of what happened last week.
Item 1: Davidsson Loaned to Sweden
Jonathan Davidsson became the latest Senators prospect to be loaned overseas on Nov. 4, joining Vasterviks IK of the Swedish Allsvenskan. Last season, he struggled with injuries and frequent healthy scratches, appearing in just six NHL games, recording one assist, as well as 18 games with the Belleville Senators, scoring two goals and five points. It was a tough first season in North America for the young forward and his confidence likely suffered.
With Vasterviks, the Senators hope that Davidsson will get back on track with his development, and he will join a very familiar situation. He joins his brother Marcus and Washington Capitals' prospect Axel Jonsson-Fjallby, who he was teammates with in 2018-19 when they played for the SHL's Djurgårdens IF.
Together, the trio propelled the team to the SHL Final, where they lost to Frölunda HC. They were one of the hottest lines in the league, and the hope is that they rekindle their chemistry in the Allsvenskan.
Item 2: Jaros Re-signs a Two-Way Deal
The Senators made quick work of their restricted free agents, signing Christian Jaros to a one-year, two-way deal worth $750,000 in the NHL and $250,000 in the AHL, avoiding his Nov. 7 arbitration hearing. In three seasons with the organization, the 6-foot-4 Slovakian defenseman played 76 games and scored 13 points, most of which came in 2018-19. In the AHL, he's had 79 games and scored 31 points. Last season should have been bigger for him, but he spent some time injured and was limited to just 13 NHL games and 34 in the AHL.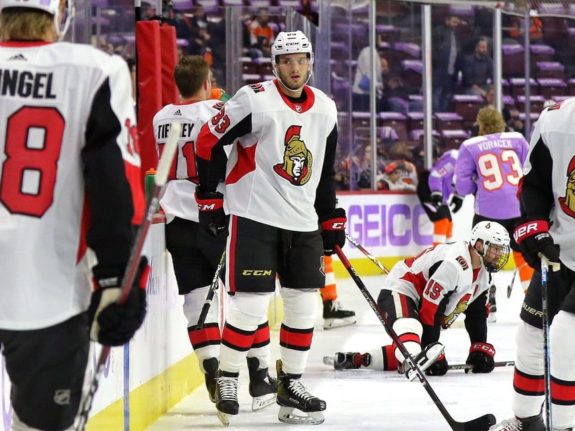 With Jaros' signing, the Senators have all their restricted free agents locked up and have all but finalized their 2020-21 roster. They have 22 players currently under contract, leaving three spots open for young players to come in and try to secure. Based on his 2019-20 performance, Jaros is currently projected to be the seventh defenseman. However, a strong camp could completely rearrange the lineup; Josh Brown, Christian Wolanin, and Mike Reilly could find themselves anywhere in the bottom four.
Item 3: Abramov Dominating in Finland
Abramov's first season with the Senators' organization was a great sign of things to come. In 51 games with the Belleville Senators, he scored 18 goals and 41 points and was called up near the end of the season for two games, where he recorded his first NHL goal. Although undersized, the 5-foot-10 winger was not hampered by his stature. With the NHL season unable to start until January, he was loaned to Finland's Liiga to continue his development.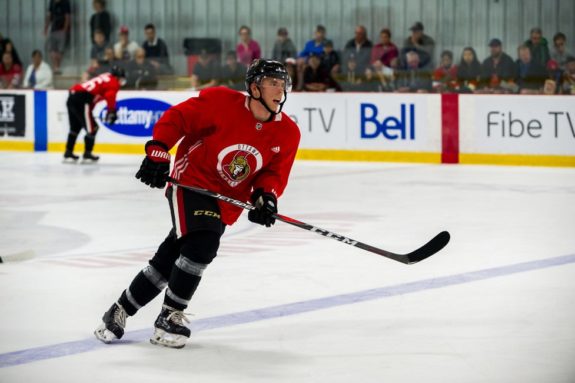 Although he joined Mikkelin Jukurit four games into the season, Abramov has exploded on the scoresheet, scoring five goals and adding two assists in just six games, vaulting him to first on the team in both goals and points. He also is one of the few positive plus/minus players on the roster, which is worth noting despite the inaccuracy of the stat.
Related: Senators Could Win Big With Galchenyuk
Prior to his arrival, Jukurit had lost all four of their games to begin the season, but with Abramov, they have a 3-3 record. This is great news for the Senators, who are looking for impact players in their farm system. Hopefully, his dominance translates to the NHL when it resumes.
Item 4: Senators Get a New Production Company
On the business side of things, the Senators announced last week that they had partnered with Toronto-based advertising agency Zulu Alpha Kilo. The deal is intended to boost the team's outreach to fans. Last season, the Senators ranked last in game attendance, and though part of it was undoubtedly caused by the team's rebuild, which has seen some very weak on-ice performances, the organization has not done very well in connecting with fans. Many still likely remember when owner Eugene Melnyk sat down with Mark Borowiecki to talk about the upcoming 2018-19 season. It was painful.
After numerous controversies over the past several seasons, a change in approach is much needed. However, due to the pandemic, views and television ratings are down all over the league. Even the Stanley Cup Final was down significantly from previous seasons. With Zulu Alpha Kilo, the Senators will look to reconnect with fans and continue to ignite the passion of it's fan base through creative and innovative ways, pointing to the Alex Trebek draft announcement this past October as an example of their direction. If that's the standard, then fans are in for some great things.
Item 5: Stuetzle Expected to Join Senators
Finally, there is more news on the Tim Stuetzle front. According to Bruce Garrioch of the Ottawa Sun, the Senators' top pick from the 2020 Draft is expected to join the team when the 2020-21 season resumes. This is great news — the Senators were likely banking on having the dynamic player in their lineup and helping him adjust to the NHL speed and style. His current team, Adler Mannheim, will keep him under contract until the appropriate time, then likely terminate the deal to allow him to play professionally in North America.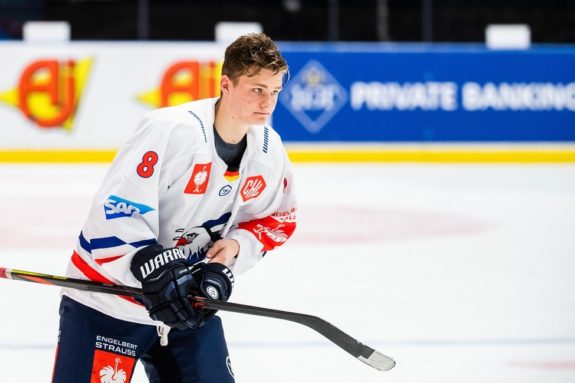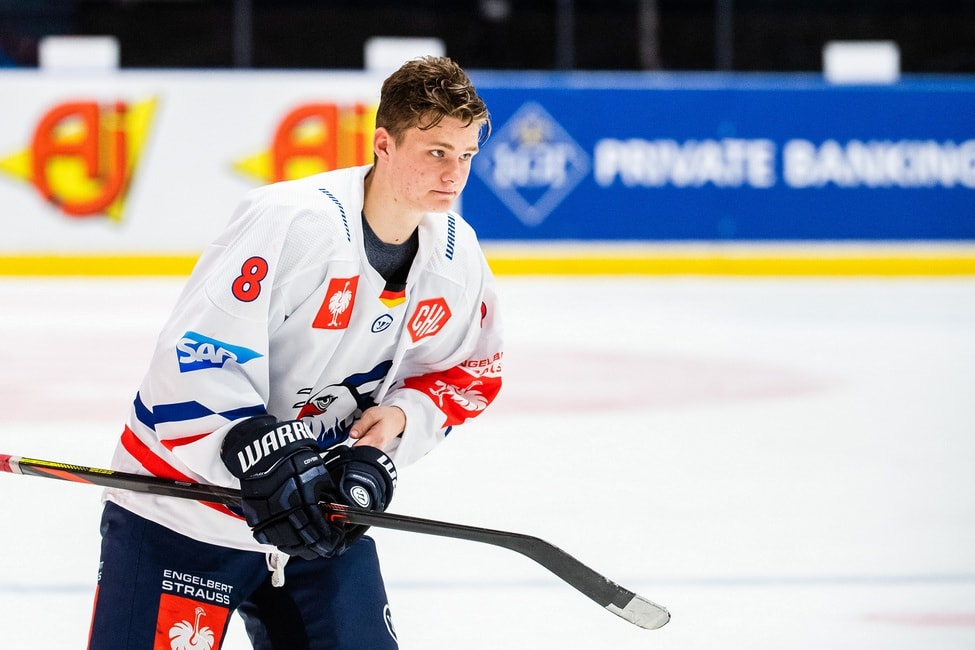 The only downside is what this will do for Team Germany at the 2021 World Junior Championship. Several top prospects still have not been loaned overseas and, at this point, likely won't be as their respective NHL teams will want to keep them ready for the upcoming season. An example would be Jack Hughes, who is eligible to return to the World Junior tournament, but is unlikely to be allowed to leave the New Jersey Devils, as the tournament will run through the projected start date of the NHL.
Thus, the Senators may choose to keep Stuetzle in their lineup for the start of the 2020-21 season, which would take him off the German roster. That would be a huge blow for the team, as they relied heavily on their young center to run the offense. He would have been expected to run the first line this year along with Lukas Reichel and J.J. Peterka, and without him, the Germans will have an even more difficult time against the other nations at the tournament.
What's Next for the Senators
The Senators have no more contracts left to re-sign, so the team will likely be quiet on that front until the beginning of the season. They still may sign some minor free agent deals to add more size or experience, but with the heavy emphasis on youth during this rebuild, it's unlikely they'll add too many more players that would take away a spot from one of their top prospects.
Related: Senators' 3 Best Contracts for 2021
That leaves just the upcoming World Junior Championship to look forward to, and the Senators will have several players eligible to compete for a number of countries. Camps will be getting underway soon, and it will have to be seen if any make the final rosters. Look for the Americans to have a significant Senators' group.
There also has been some rumours and promotional adds from ADIDIAS regarding a potential upcoming third jersey, called the "reverse retro." Not much is known at this time, but an official announcement is expected to come next week, so stay tuned for that.
---
---