We've spent quite a bit of time deciding who the Detroit Red Wings should protect in the upcoming Seattle Kraken expansion draft. But what about the flipside of the coin – who will the Kraken choose from the Red Wings?
We've set Detroit's protected list. Now, we'll dive into the most intriguing expansion draft picks for the Kraken.
Givani Smith
In my latest draft of Detroit's protected list, I exposed Givani Smith in favor of Evgeny Svechnikov, and noted Smith was the likeliest to be selected by the Kraken. I believe Svechnikov has a higher ceiling, but that's not a slight toward Smith, who certainly has the ability to be an effective NHLer.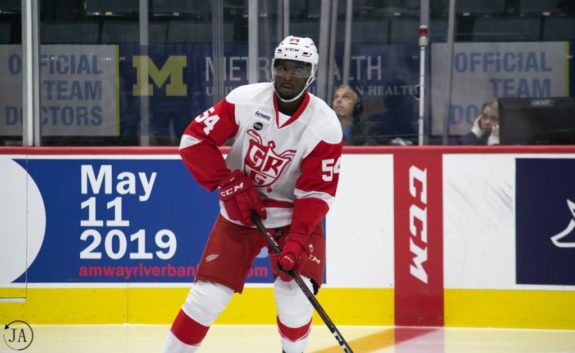 The 22-year-old left wing has the offensive skills and gritty style of play that best suits a team's fourth line. This isn't to say Smith is a fringe player, but rather someone who could be part of an efficient fourth line – think the Islanders' trio of Casey Cizikas, Matt Martin, and Cal Clutterbuck. It's also possible Smith develops into a net-front presence on the power play given his size and strength.
"You're starting to see the type of player he can be at the NHL level — a guy who's big and physical and good net-front," Red Wings director of player development Shawn Horcoff told the Detroit Free Press. "I think for him, he's one of those players that has to learn to walk the line where he is physical and getting under the other team's skin without taking a penalty. And he can also chip in with offense. He's starting to figure it out."
Smith is heading into the last year of his entry-level contract, so he'll be under team control for some time – whether that's the Red Wings or the Kraken.
Troy Stecher
One of Steve Yzerman's latest acquisitions, defenseman Troy Stecher is signed through the 2021-22 season and would be a nice addition to Seattle's blue line.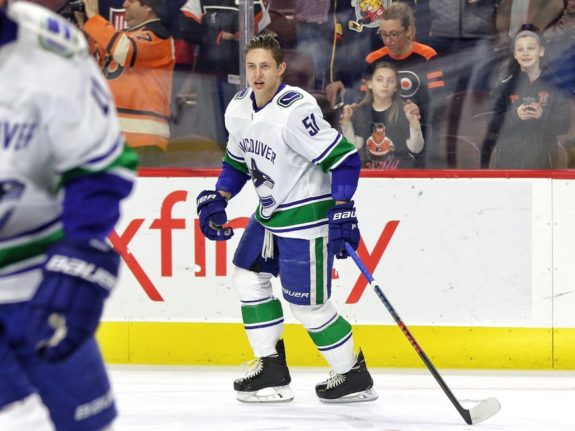 Stecher's calling card is his defensive play. Last season with the Vancouver Canucks, he was on the ice for 2.05 goals against per 60 at five-on-five. For comparison, Patrik Nemeth—arguably Detroit's best defensive defenseman last year—finished with 2.41 goals against in the same circumstances. Filip Hronek – 3.6 goals against. While shot suppression isn't Stecher's best attribute, preventing goals is, and that's something all teams want.
The Red Wings expect Stecher to play in all situations, which could possibly include manning the second power play. This versatility could make the 26-year-old blueliner an attractive option for the Kraken.
Related: Red Wings Revamp Roster, Address Key Concerns
Adam Erne
Yes, Adam Erne. Don't believe me? Just ask THW's Seattle Kraken reporter Sean Mallon, who volunteered to select on behalf of the newest NHL franchise.
"There are a few factors that are going to determine how the Kraken select their players," Mallon said. "Cost, contract term, and positional need based on the rest of the Kraken's Entry Draft selections. 
"After considering both Smith and defenseman Danny DeKeyser—who should be healthy this season, but has a $5 million cap hit—I believe the most intriguing available player is Adam Erne. The former Tampa Bay Lightning product has been able to score as a depth player and is in his mid-20s, so he may yet peak. Erne is a restricted free agent at the end of the season, giving general manager Ron Francis the option of retaining him if he produces well."
With an influx of middle-six forwards, Erne could be slated for a depth role this season with the Red Wings. A change of scenery could be in his best interest if things don't work out in Hockeytown this year.
Related: Projecting the Red Wings' Opening Night Lineup
Final Word
Due to Detroit's roster composition and multitude of pending free agents, the organization is unlikely to lose an impact player during the expansion draft. Smith, Stecher, Erne, and DeKeyser can all be replaced via free agency if they're selected by the Kraken.
Stats courtesy of NaturalStatTrick.
---
---