In what was one of the best hockey games I've seen in a long time, the Toronto Maple Leafs lost in overtime to the Edmonton Oilers 4-3. I know I've been accused by readers of being a homer – that is for being entirely too optimistic and positive about the Maple Leafs. However, I think the end result of this game was fair. Then, again, it would have also fair if William Nylander had scored on his first rush down the ice to begin the overtime period.
Related: Maple Leafs' Keefe Tells Fans to Watch Out for Michael Hutchinson
The Maple Leafs and the Oilers played the fast-paced game most fans expected the first time Edmonton rolled into Toronto on Jan. 20. The Oilers won that game 3-1, but it was an entirely different game. That game was boring: not last night's.
Saturday's game was fast-paced and filled with highly-skilled players making skilled hockey moves. It's what we all expect and hope to see from two high-flying teams like the Oilers and the Maple Leafs.
I wasn't disappointed with the result, and I have to think other Maple Leafs' fans enjoyed the game as well. It was perfect that it went to overtime, and it was also almost as perfect that the great Connor McDavid scored his second goal of the game on a rush with his high-scoring partner Leon Draisaitl less than a minute into the extra period. McDavid was magic the entire game.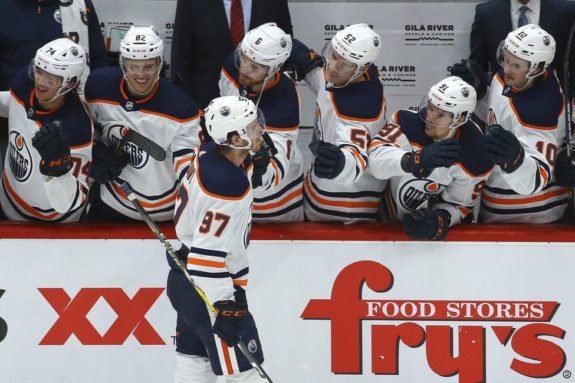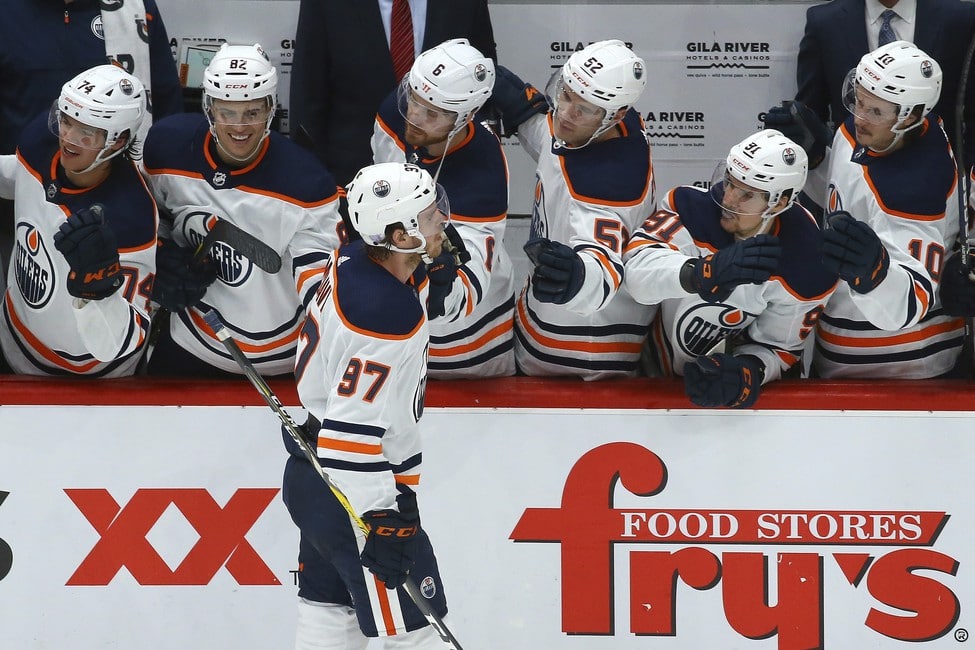 Granted for Maple Leafs' fans, it might have been better if that game-ending partnership were Mitch Marner and Auston Matthews; however, no one should feel bad about this game I think.
Item One: Maple Leafs' Successes on Saturday's Game
The Maple Leafs goal scorers were Matthews, Nylander, and Zach Hyman. After a bullet point shot from newcomer second-unit power-play quarterback Mikko Lehtonen that John Tavares tipped to the goalie's left, Hyman then swept in the loose puck into the open side past a screened goalie. It was a good play by all three Maple Leafs' players and good quickness by Hyman.
Maple Leafs' captain Tavares added two assists in the game; and, goalie Frederik Andersen might have actually played better than the score sheet will show by making 27 saves even though he also let in four goals. The two goals McDavid scored were simply unstoppable.
Related: Coyotes' Shane Doan – A Hockey Hall of Famer?
Although I usually don't do game reviews per se in my posts and focus more on game commentary, this game simply was too good not to review a bit. However, in the remainder of this edition of Maple Leafs' News & Rumors, I'll stick to commentary to share news that emerged from last night's game and other team notes going into the future.
Item Two: John Tavares Is on a Point-a-Game Pace for the Season
John Tavares is playing well. During last night's game, he added two assists to his season's total and now has four goals and six assists for 10 points in his 10 games. He also seems to be winning timely draws in the team's offensive end, and his face-off percentage for the season is over 60 percent.
For Maple Leafs' players who have taken a large number of draws, only Jason Spezza (62.7 percent) has a higher percentage. Spezza's season has been highly-productive given his limited ice time. He's averaging less than 10 minutes per fame and has scored a goal and four assists (for five points) in the nine games he's played.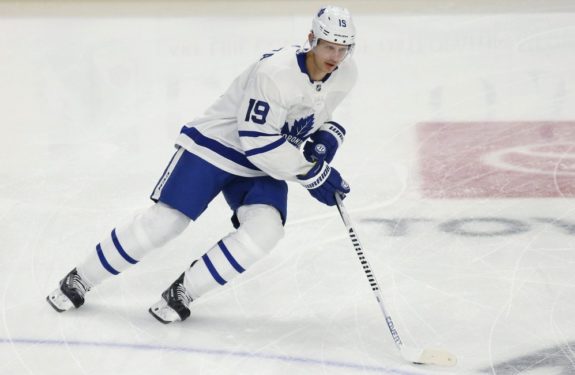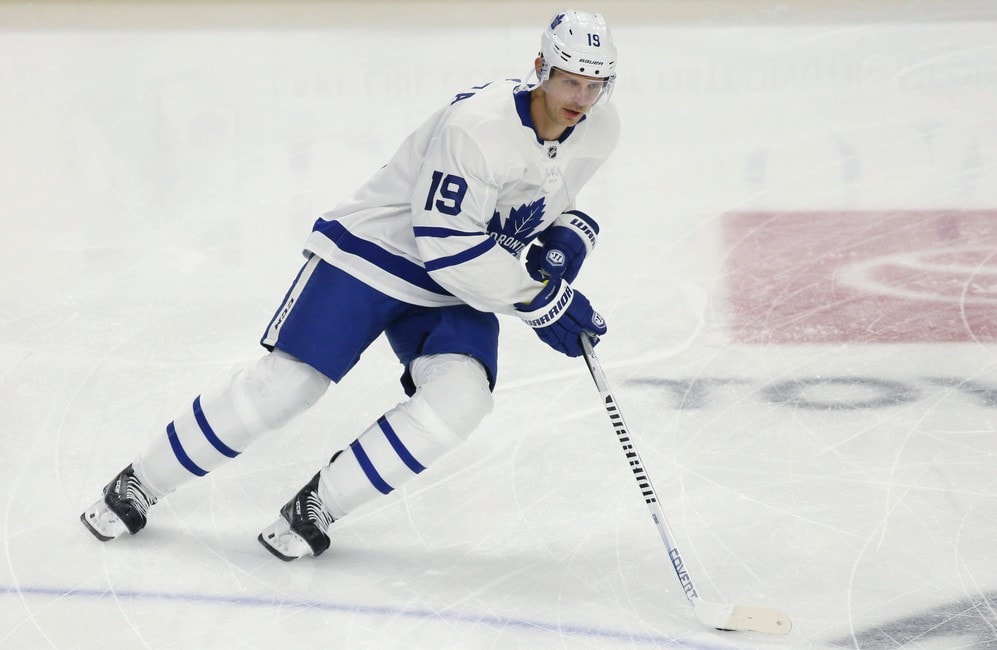 After a strong scoring start to the season, Tavares had a four-game stretch where he'd only registered a single assist; however, he added three assists in his last two games. Of Tavares' 10 points, six have been on the power play. The Maple Leafs have been the North Division's top team so far this season and their captain has been a big part of their success.
Item Three: Auston Matthews' Goal-Scoring Streak Has Reached Five Fames
I have two thoughts about Matthews' goal in Saturday's 4-3 overtime loss to the Oilers.
First, it shows how well he and his line-mate Mitch Marner work together. They have a chemistry that is regularly visible. Who would have thought Matthews would pass to Marner when he had a good chance to shoot? Then, who would have thought that Marner would have given the puck back to Matthews so quickly? It was a great hockey play, and Oilers' goalie Mikko Koskinen was helpless.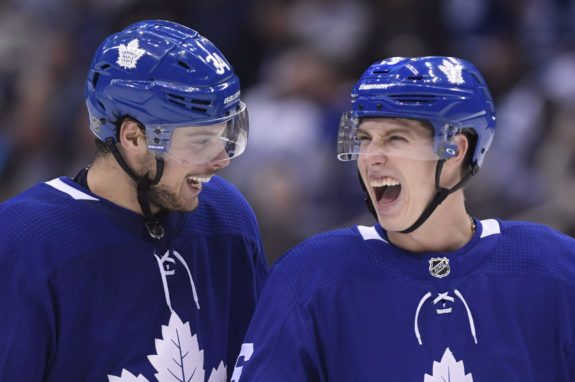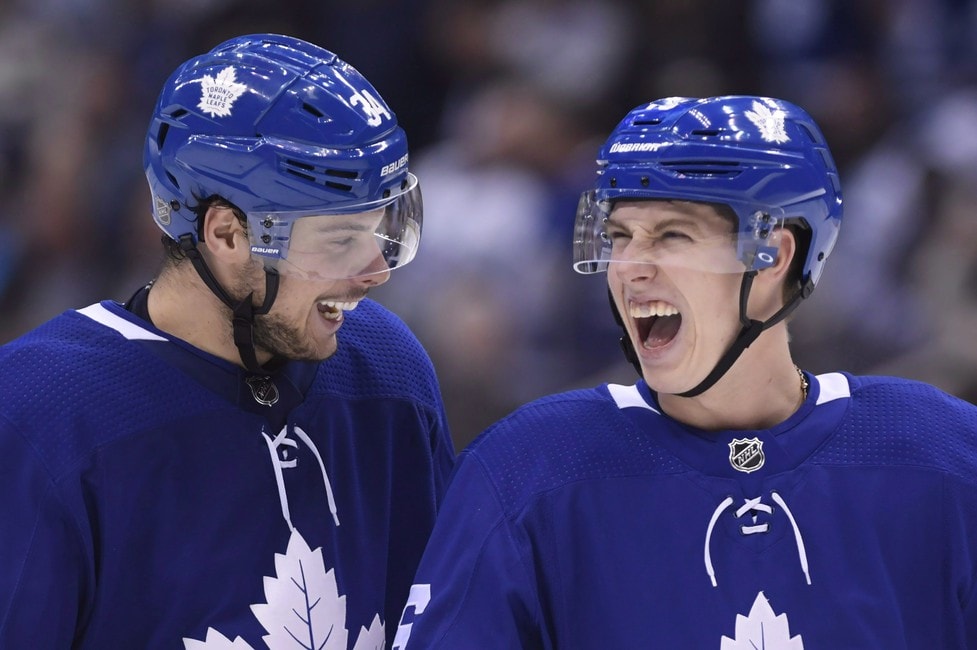 Second, Matthews has an amazing shot. On this goal, he placed the puck exactly over Koskinen's shoulder from what seemed like an impossible angle close to the goal line. It could not have been more perfect. With that goal, Matthews pushed his goal-scoring streak to five games. Could he actually score 50 goals during this shortened season?
Related: Beauts Push Pride to Brink of Elimination, Grant-Mentis Stars For Six
Item Four: Frederik Andersen's Winning Steak Snapped at Three
Frederik Andersen let in four goals on 31 shots in the team's overtime loss. With that loss, his record is currently 5-2-1 with a goals-against-average of 3.01 and a save percentage of .892. Although Andersen had posted a 2-0-1 record over his previous three games, his save percentage was never reached .900. Fortunately, he'd received almost four points (3.8) per game from his team.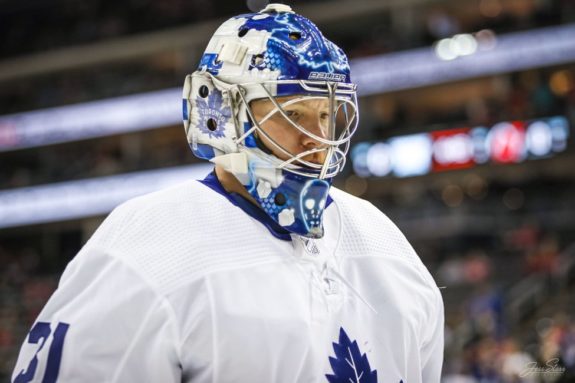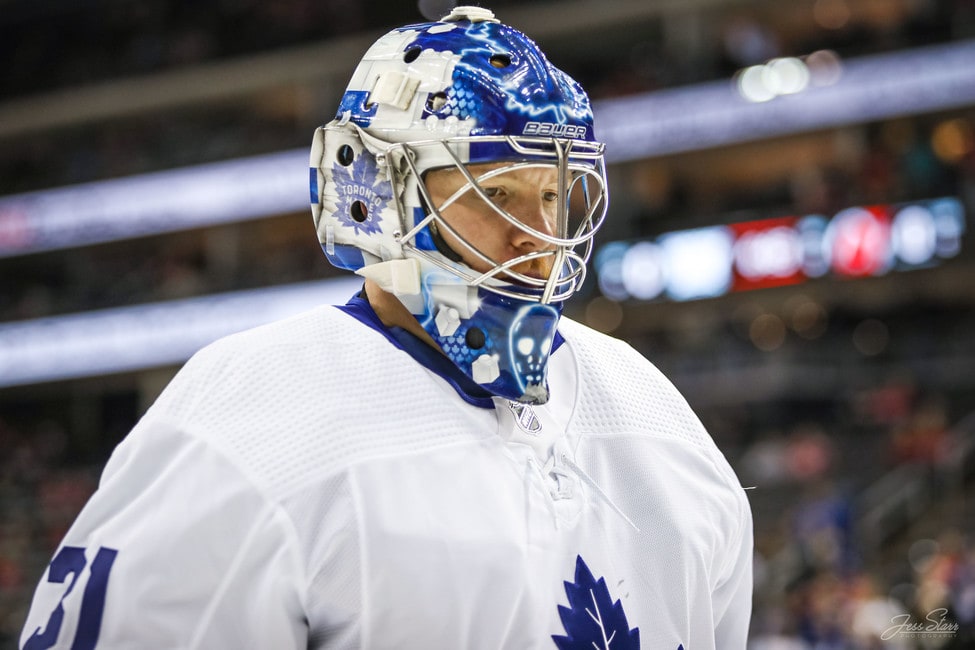 Andersen seems to be a slow starter, no matter when his NHL season starts. The Maple Leafs won't play again until Thursday night against the Vancouver Canucks. The Canucks are a team Andersen's had success against. During the 2019-20 season, he had a 2-0-0 with a goals-against-average of 1.50 and save percentage of .955 in two games against them.
What's Next for the Maple Leafs?
The Maple Leafs Maple Leafs had come into Saturday night's game after a positive road trip, having won four games in a row against good teams. Although the team lost last night's game, it still gained a point on the Montreal Canadiens who lost 2-0 to the Calgary Flames. It was the Canadiens' first loss this season in regulation. The Maple Leafs now lead the NHL's North Division with a 7-2-1 record.
Related: Tkachuk Shows His Ignorance Discussing Maple Leafs' Campbell Injury
What's been interesting for me to watch is head coach Sheldon Keefe's roll out of depth players. He seems to be revolving his younger bottom-six players, sometimes sitting one and replacing that player for a game with another. It seems this season's roster has more quality depth than I've seen during the last few seasons. Furthermore, the depth players seem able to contribute when called upon.
If I'm correct, the team's depth might turn out to be positive as the team moves through the season.
---
---