The Chicago Steel add another player to the United States Hockey League (USHL) player of the week honors list as Ryan Ufko wins Defenseman of the Week. Cole Sillinger, 2021's top prospect, has gotten off to a hot start to his loan in the USHL. Florida Panthers prospect Aleksi Heponiemi recorded his first NHL goal in his first NHL game last night.
Ufko Named USHL Defenseman of the Week
A Chicago Steel player winning any player of the week honors this season isn't a rare sight. Steel players Jack Babbage, Matt Coronato, Josh Doan, Erik Middendorf and Mackie Samoskevich have all earned the honors at some point this season. The Steel are one of the USHL's top teams and currently sit with a 16-6-2 record after 24 games played. Ufko earned Defenseman of the Week honors after recording two goals and two assists in the team's three-game set against the Youngstown Phantoms.
In a press release from the team, Steel head coach Brock Sheahan had this to say about Ufko's performance.
Ryan has been great for us all season, providing consistent play on both sides of the puck and has done a great job leading our defensemen with his approach every day. It's always nice to see a player get recognized for the work that he puts in day to day. We are so proud of the growth that Ryan has shown since last season and expect his development to continue moving forward.
Through 24 games played, the 5-foot-10 defenseman has seven goals and 16 assists for 23 points. He currently sits second in league scoring by a defenseman, trailing only Mason Lohrei of the Green Bay Gamblers. It's a big improvement from his rookie season with the Steel in which he recorded two goals and seven assists for nine points in 43 games played. Ufko is committed to UMass-Amherst for the 2022-23 season and is a first-time draft-eligible player for the 2021 NHL Entry Draft.
Sillinger Off To Hot Start in USHL
Medicine Hat Tigers forward Cole Sillinger opted for a loan move to the Sioux Falls Stampede of the USHL earlier this month with the Western Hockey League (WHL) season still on hold. Sillinger had an impressive rookie season during 2019-20 in the WHL, amassing 22 goals and 31 assists for 53 points in 48 games played. He ranked second in rookie scoring among 2003-born players in the WHL, trailing only Dylan Guenther of the Edmonton Oil Kings. He also represented Canada at the U-17 World Hockey Challenge in which he posted five goals in six games for Canada White.
THW's Josh Bell had this to say about Sillinger's game in his 5 WHL Players to Watch piece.
Sillinger drives the offense for his line. He's always looking to create plays and does so often, one of the simple yet crucial aspects of a hockey player at any level. He drives the puck towards the back of the net every play, whether he passes it off or takes it home himself. There's no worry about Sillinger not being able to drive to the middle at all. At 6-foot, 187-pounds, Sillinger battles hard at all times. He'll fight with you along the boards (usually winning) or meet you in open ice to knock you off the puck. He gets off a quick, deceptive shot, he can create space for himself and his teammates and reads the play so well.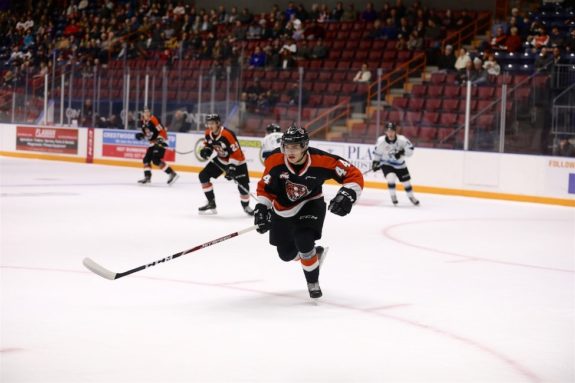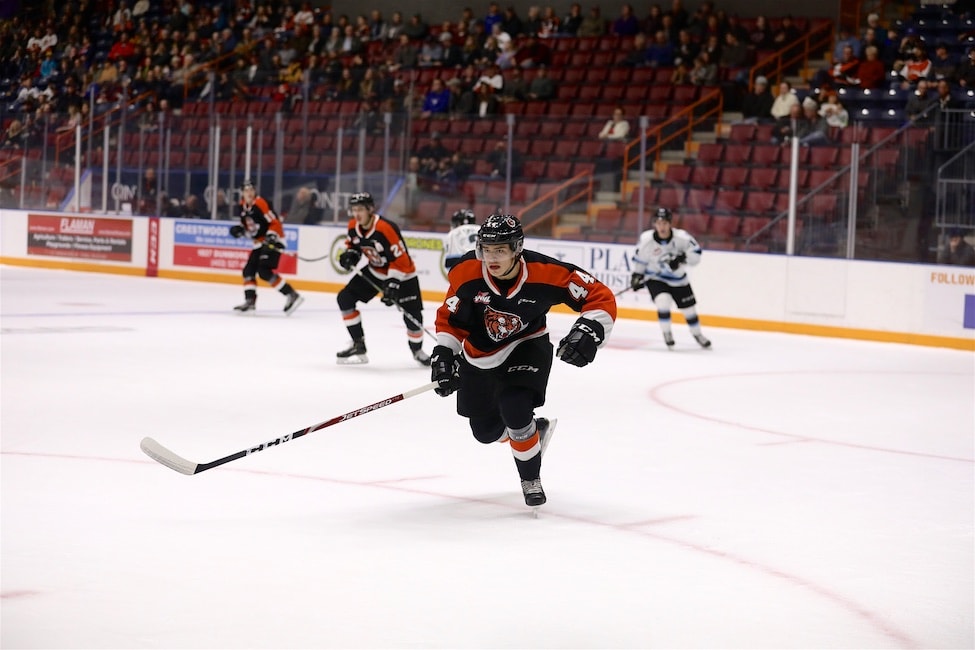 Sillinger has played seven games for the Stampede since his loan move to the USHL and he's gotten better and better as the games have gone on. He registered his first multi-point game on Jan. 23 picking up two goals and one assists. He followed that up in his next game with his first USHL hat trick and added two assists to complete the five-point effort. Sillinger now sits at seven goals and four assists for 11 points in seven games played. He is still eligible to return to the WHL once Medicine Hat resumes play in February.
Heponiemi Grabs First NHL Goal in His Debut
First Alexis Lafreniere and now Aleksi Heponiemi — both players recorded their first NHL goals this week and both were overtime winners. It's been quite the journey to the NHL for the 2017 second-round pick. Originally drafted as part of the Swift Current Broncos of the WHL, Heponiemi opted to return to the Finnish Liiga for the 2018-19 season where he finished as one of the league's top scorers with 16 goals and 30 assists for 46 points in 50 games played. He also led Finland to a gold medal at the 2019 World Junior Championship, leading the team in scoring with three goals and six assists for nine points in seven games played.
Heponiemi spent the 2019-20 season in the American Hockey League with the Springfield Thunderbirds where he struggled to make a significant impact. He managed to record three goals and 11 assists for 14 points in 49 games played. He went on loan to MODO in the HockeyAllsvenskan to start this season and finished with 14 points in 16 games played. His journey was capped off with his first NHL goals in his NHL debut last night to give the Panthers the victory in overtime.
---
---