The Calgary Flames are the first team to hand the Montreal Canadiens a regulation loss in the 2020-21 season after Jacob Markstrom threw down another highly-impressive performance in the crease. The Flames' win drew a collective sigh of relief, as the team had lost six-straight matches against the Habs, and three-straight losses on the season.
The Flames held a "players-only" meeting before the game yesterday, to try and regain their swagger, and calm the nerves before the frustrations really began to increase. That meeting got the crew ramped up, but one Flame, in particular, heard the message and ran with it. Markstrom set aside all 37 shots he faced at the Bell Centre, to pick up his second shutout in only six games played with the club (from 'In the Habs' Room: Calgary comes out strong to hand Canadiens first loss,' Montreal Gazette, 01/31/21). He had five career shutouts in 272 NHL games before he joined the Flames.
Analyzing Markstrom's Big Night
From the moment the puck dropped on Saturday night's game between the Flames and Canadiens, Markstrom was in total control of his crease. I noticed that, right off the bat, he wasn't fighting the puck, but rather, he appeared relaxed making a save or handling the rubber around his net.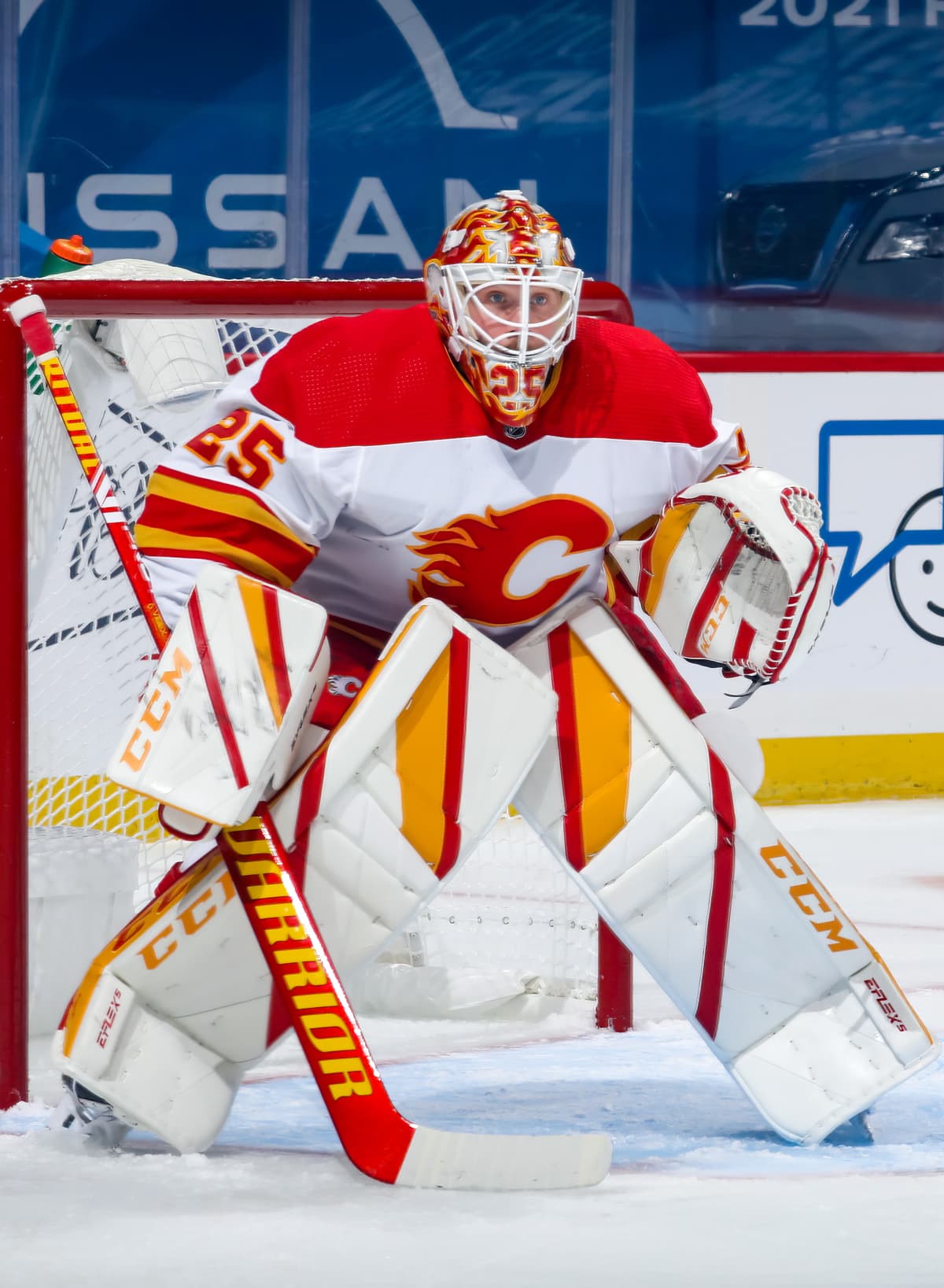 Again Markstrom showed that he is the best goaltender Calgary has seen since Miikka Kiprusoff, and he had to be especially rock solid when his team ran into penalty trouble. The Flames took seven minor penalties, but Markstrom stopped all thirteen power play shots.
Shutting out the team that leads the NHL in goals this season was a major accomplishment, but it was also a team effort, as the Flames blocked 22 shots. Markstrom was vocal about his group's ability to do the little things right while playing in front of him in his post-game presser.
"It's great to see – you see everybody on the bench, standing up banging their sticks. Small things like that during a game you really want to try to get momentum from anything. It can be from a goal or a save or shot blocks and back-checking, and stuff like that. We really stuck together as a team for 60 minutes. When shots were coming, I was seeing the puck and when I wasn't our guys were blocking shots and clearing rebounds, so it made my job a whole heck of a lot easier. That was a big win for us to come back here after some games where we haven't been happy or satisfied with the results."
Work Ahead
Markstrom was jubilant after the Flames improved their record to 3-3-1, but he was also realistic about his performance. "I feel like my game is where it needs to be, but there's always improvement and every day is a constant work on details and you know, just sharpening your game for the next game." He's right on the money, as the regular-season standings are constantly changing, and teams have very little room for error with a condensed schedule. Calgary should feel happy with their second game in Montreal, and they earned two of a possible four points. But it's back to work on Monday night in Winnipeg against the Jets.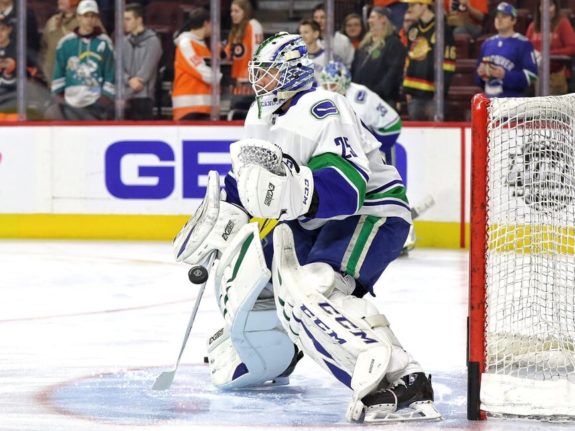 It is unclear who will get the start in net against the Jets, but my guess is that, with another two-game series in Winnipeg, both Markstrom and David Rittich will split the games. Markstrom would be my obvious choice for the first installment, as he boasts a .929 save percentage, and is fresh off of a shutout.
Not only will he be eager for another two points in the Scotia North Division, but today is also his birthday, so it would make for a nice gift. I'd have to imagine two points are the only thing on Markstrom's mind as the Flames gear up to face the Jets at Bell MTS Place at 5 pm on Monday.
---
---