The Toronto Maple Leafs gave fans nothing short of a hockey heart attack to start the week, but Leafs' nation is on the mend after another successful showing. Toronto is the top team in the standings with 30 points in 19 games, point percentage at .788%, powerplay at 37.5% and tied for the lead in goals scored at 72.
The Maple Leafs also have the league's leading scorer, with Auston Matthews at 18 goals; Mitch Marner is second in assists at 21. Marner and Matthews are third and fourth in overall points. However, due to an exceedingly nervous fanbase, reading fan forums and comments on articles may lead you to believe this is the worst team in the league, not the best. This topic and several others were discussed in the first-ever Maple Leafs' Lounge. Check it out and let us know what you think.
The week started well. Toronto was out to a 5-1 lead against the Ottawa Senators. But then, the Maple Leafs suffered the worst collapse this season and, in recent memory, losing 6-5 in overtime. Adding to the disaster was the fact that two leaders of the team made significant mental mistakes. John Tavares and Morgan Rielly were liabilities, allowing Ottawa to post a franchise record biggest comeback win. Toronto narrowly won the second game of the series, 2-1 and then got the much-needed bounce-back performance with a decisive 7-3 victory in the third game against Ottawa.
Nylander Gets Benched
Toronto continued to roll, except for one player. The Maple Leafs beat the Montreal Canadiens 5-3 on Saturday night, with a notable absence for the last part of the third period. William Nylander did not see the ice for the final eight minutes and 45 seconds. Sheldon Keefe explained his reasoning after the game, "As a team, I didn't think we did great things in the second period. But in the third period, we really got it going the way we wanted to, and I didn't think Willy matched that."\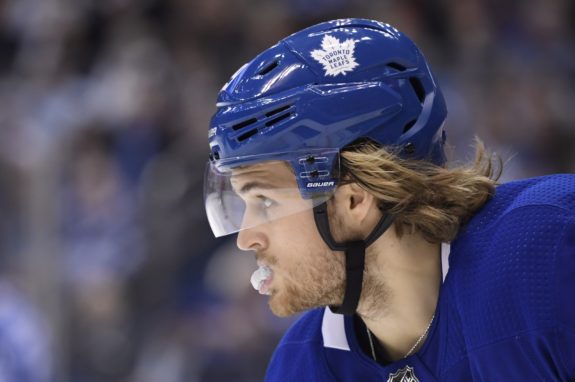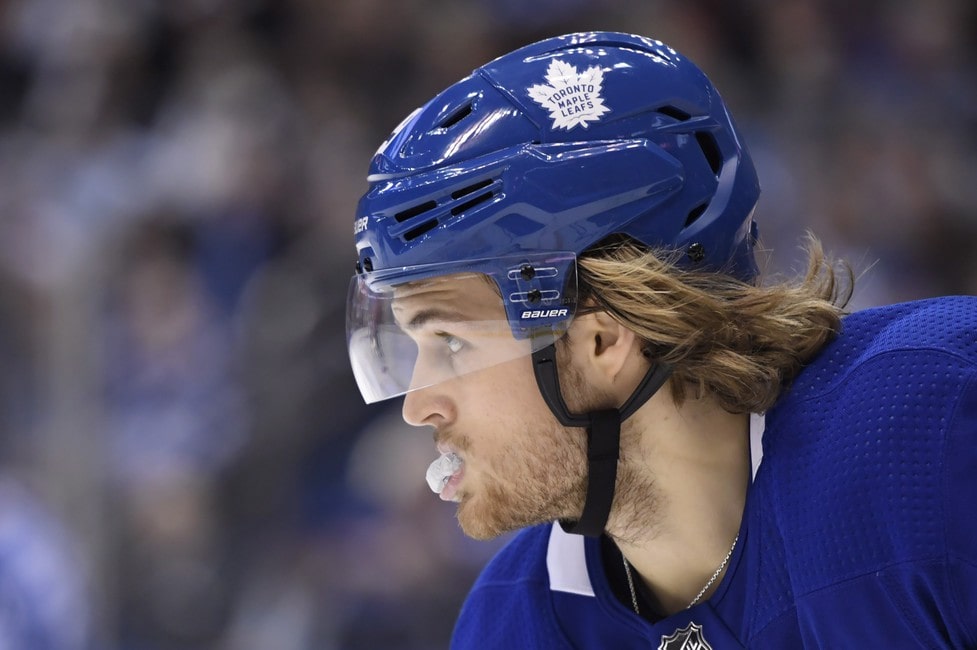 Nylander may be the most criticized player over the last five seasons in Toronto. Being benched during a pivotal match-up against a rival team during a critical time will only add to that criticism. Trade rumours seem to be ramping up around the team, and many think Nylander's time in Toronto may be nearing an end. However, the Leafs' first pick in the 2014 draft has been here before and usually responds well.
Auston Matthews is on Fire
Auston Matthews was named the NHL First Star of the Week. He is on pace to score 50 plus goals. An incredible feat in a typical 82-game regular season, but this is a 56 game-pandemic schedule. He has 18 goals in 18 games, he missed a game early on, and his determination to re-write the record books continues. Matthews played his 300th game last week, recording his 314 point. That is the most points ever tallied in the first 300 games in the history of the franchise. He beat Syl Apps, who had 313 points in 300 games back in the 1940s.
It's one thing for us as observers and fans to rave about Matthews, but when a future Hall of Fame player who has seen it all and played with and against some of the greatest players praises Matthews, you take notice. Joe Thornton, who returned from injury this past week, said, "He's on a different level. He just competes so hard. I think he should be up for the Selke, Hart, Rocket. He does so many things, and he just plays the game the right way. I really enjoy watching him play and playing alongside him. He's the complete package."
Flames Rivarly Re-Heated
The Leafs play their first game against the Calgary Flames since the infamous puck flip. On January 26, as time expired, Jake Muzzin gently flipped the puck into Matthew Tkachuk's chest. This action sent Tkachuk into a rage, trying to fight anyone with a blue shirt, then his frustration level peaked when he was unable to slam the door after numerous tries.
Johnny Gaudreau talked about the puck flip on the Spittin' Chiclets podcast, "We saw it on Sportscentre, you could see all five of us were skating off to go to the bench, none of us saw. We felt bad. But we play Toronto soon, so I'm sure he'll get them back." However, Jake Muzzin broke a bone in his face during Saturday's game and won't be in the lineup. Joe Thornton and Zach Hyman are also banged up entering this week.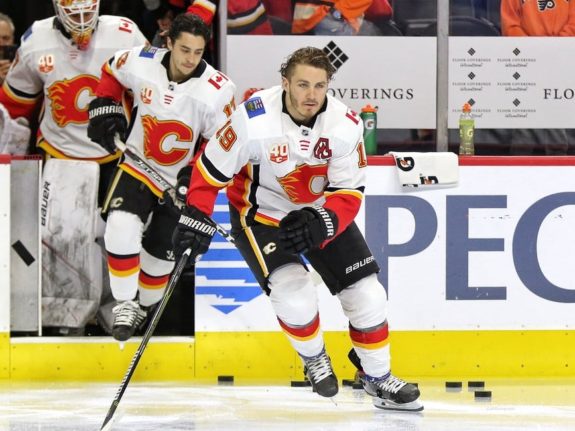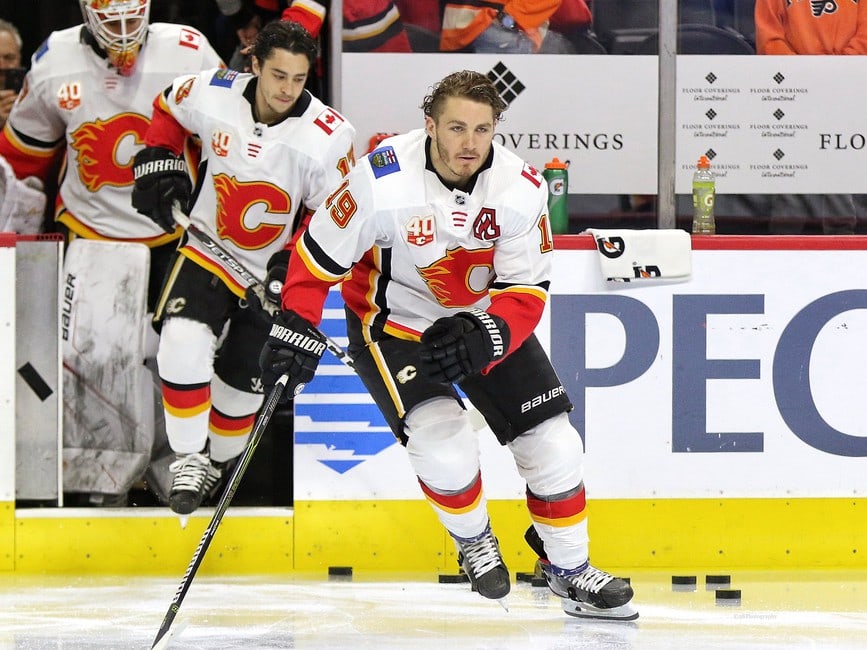 While Toronto sits high atop the NHL standings, many still don't think they aren't as good as other teams in the league – as reflected in The Hockey Writers' Power Rankings. If they can eliminate the one or two bad periods a week and play a strong, consistent, 60-minute game – writers will have no choice but to move them up the charts.
---
---

Kevin Armstrong is an award-winning journalist with more than two decades of experience. He's been rink side for World Juniors, Memorial Cups, Calder Cups and Stanley Cups. Like many Canadian kids, his earliest memories include hockey. Kevin has spent countless hours in arenas throughout the country watching all levels of the game.