This season was always going to be a bit of a throwaway season for the New Jersey Devils. If you haven't figured it out yet, they probably aren't winning the 2021 Stanley Cup. But hey if we're wrong, we'll be gladly wrong because it would likely be one hell of a ride with fun stories to tell along the way. 
After last season was cut short due to the global pandemic, and this season was truncated into whatever this season is, the Devils have a lot of burning questions within their organization. The primary ones: what do they have in their prospect pool? Who is worth keeping around, and who will develop to become full-time NHLers?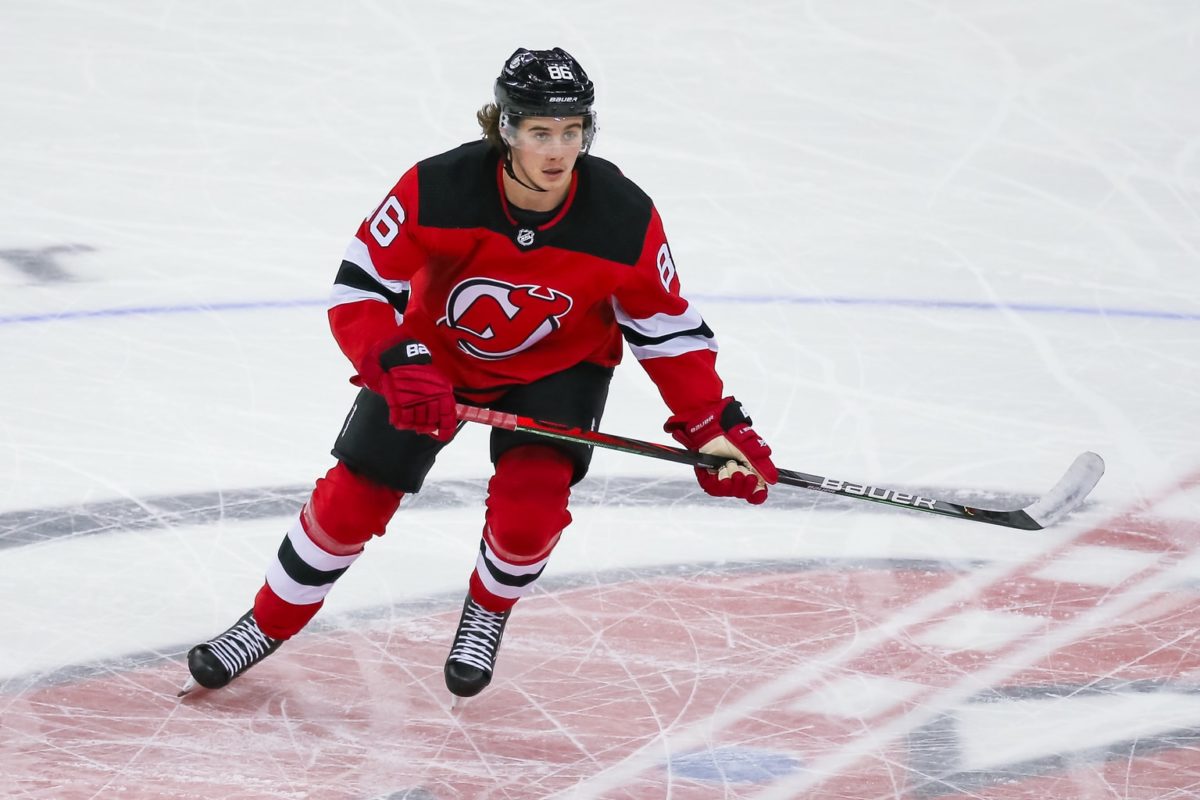 This season, three of the Devils' top-five scorers through the first 13 games are (their) former first-round picks, led by the first overall pick in the 2019 NHL Draft Jack Hughes' 11 points (4g-7a). 
niCo hisChier
The Devils' only other first-overall pick (2017), Nico Hischier was just named the franchise's 12th captain in team history before making his season debut on Feb. 20. "He's such a genuine, hard-working kid," said Kyle Palmieri, who was audibly stoked for his teammate of three-going-on-four seasons. "He's going to learn along the way, but as his teammates, we are all here for him to support him." At 22-years-old, Hischier is now the youngest current captain in the NHL. 
"It's a great honor and a privilege to represent the New Jersey Devils organization as a captain," said Hischier. He succeeds Andy Greene, who was traded away to the New York Islanders 369 days prior and is now the second-youngest captain in team history (Kirk Muller, 21-years-old).
"It feels great to be back on the ice and battling with the guys," Hischier said with a smile after his first game of the season. The 22-year-old was recovering from a broken fibula and was also on the team's covid list before making his season debut. 
Youth Gone Wild
During their most recent game (against the Washington Capitals on Feb. 21), nine of the 20 players dressed for New Jersey were former first-round picks. A total of 12 players on the current roster were drafted by the franchise.
So far, the kids have been alright. New Jersey has gotten 25 points from their rookies thus far, second in the NHL behind only the Chicago Blackhawks (29 points).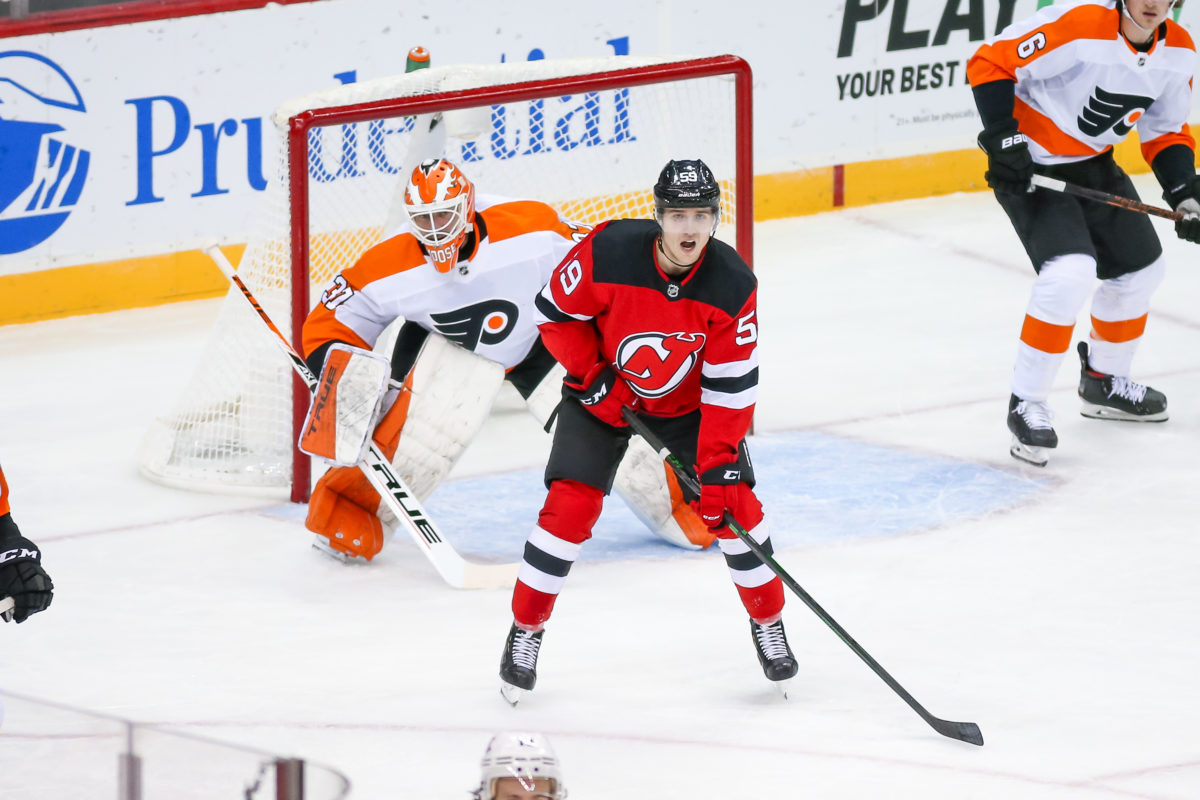 It's not just the rookies who are contributing to the Devils' mild success to this point. In fact, only five players (Palmieri, Travis Zajac, Dmitry Kulikov, new guy Aaron Dell, and PK Subban) are 30-years-old or older.
"Those decisions are great decisions to have and obviously we've had some young guys who have had some good experience through our first 11-12 games," said head coach Lindy Ruff about the plethora of lineup decisions he faces nightly with his youthful team. 
"With the number of games that we are going to play (the remainder of this season), we're just going to have to put fresh bodies in. Take a couple out, put a couple in. Not even a healthy scratch situation. Just – let's put some fresh legs in (the lineup)."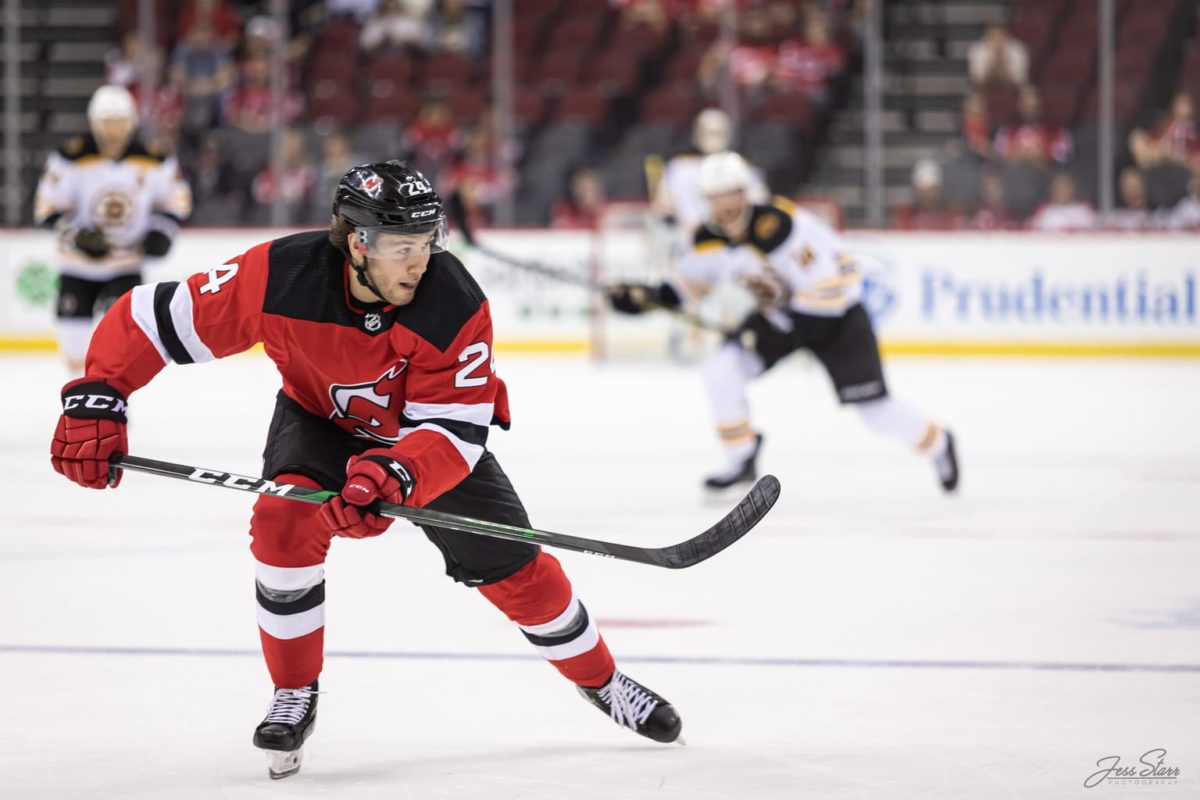 If there was ever a season to find out exactly what you have amidst your prospect pool, this is the one. Maybe Ty Smith is the real deal and the next great Devils' blueliner. Maybe Pavel Zacha is finally becoming worthy of being selected sixth overall back in 2015. Maybe acquiring Janne Kuokkanen from the Carolina Hurricanes in a trade for Sami Vatanen (who they re-signed as an unrestricted free agent on Jan. 7) was the steal of the decade.
"These guys are really enjoyable to be around. We've played well because they're a good group of guys and they want to be here, they want to get better," said Zajac after playing in his 1,000th game with the Devils/in the NHL. "They want to learn. I was in that spot when I was younger and I wanted to learn from those older guys."
Zajac is the 66th player in NHL history to play 1,000 games with one team and the tenth active player with at least 1,000 games played in the league.
"That's part of my job now, lead by example, try to do the right things, play the right way, and show them that hockey is a fun game. I've enjoyed it and I still have fun playing. That's the most important part."
Because of Vatanen's late signing, Jesper Bratt's late re-signing, and players like Zajac, Hischier, and Nikita Gusev sitting out games because of covid concerns, New Jersey has been able to get a good look at some players at the NHL level that they maybe wouldn't have in a 'normal' season.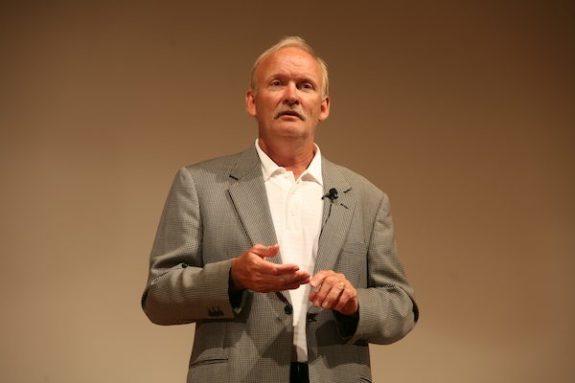 "I think when you look at some of the minutes and situations that some of our young guys have played in; played key minutes, at key times in games and they probably wouldn't have got that (ice time) if those guys were here," Ruff confirmed.
"I really liked what I saw. I was around the locker room and felt the good vibes we have in here. Some new energy," Hischier replied when asked what his impressions were of the team while he sat out the team's first 11 games. "It's great to see these guys coming in and having an impact, Obviously it helps the whole team. We just have to be consistent."
Fitz Blitz
Perhaps in a normal season, GM Tom Fitzgerald would have spent more money in summer's free agency or been more active on the trade market. But he wanted to see what he really had in his prospect pool, and has so far admirably stuck to his guns.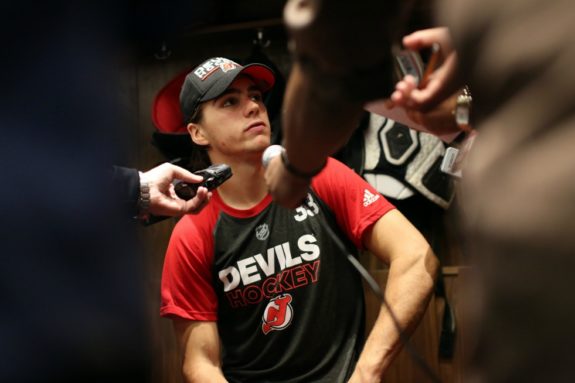 Fitzgerald made the absolute right move in naming Hischier captain. Quiet leader, safe choice for the face of the franchise, and he's signed for the next half-decade plus. "I'm one to not ever think too hard on what is the right time versus just drop people in the deep end and let them tell us. Being is a captain is a lot of responsibility, but the main thing for Nico is to just be himself. Don't change who you are. The person who you are is the reason why you are wearing that C," said Fitzgerald when asked why they named a captain now.
"For our group, the young core that we have – those are guys that look up to Nico," said Palmieri. "He's got all the respect in the world from his teammates and the guys in that locker room. We'll continue to look to him to lead by example."
So far it looks like he made the right choice in letting his kids play, and develop, together. The experience is and will be invaluable for those players, and in his first full season as the team's GM he can closely evaluate what he has and what value he has within his player pool.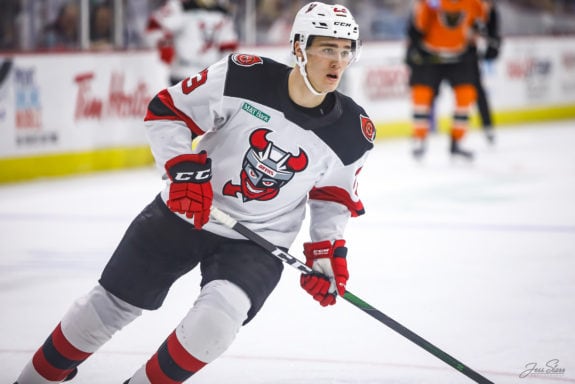 "I think we're fortunate having our farm team play out of New Jersey, right here in Newark (for this season) and our taxi squad will continue to be minimal. So we'll always have guys playing, if not in New Jersey, they'll go down (to the AHL) and play some games. Most nights, if not every night, we'll have fresh legs (available), and injected into our lineup," said Fitzgerald of this unique season of evaluation and development.
"The strategy – is really just to utilize the depth of our organization right now," added Fitzgerald. "When you bring up a young kid they are just going to inject youth and energy to the lineup, and that's contagious. When one or two guys can do that it really pushes everybody else."
"You don't know what you have underneath the hood of your car if you don't let them play. We have good, young players in this organization and they just need a chance. They were told that on day one. They will get an opportunity to play. However, it's up to you to seize that moment, understand it, and take advantage of it," explained Fitzgerald.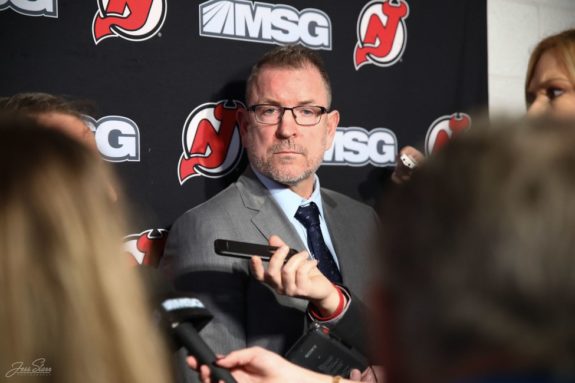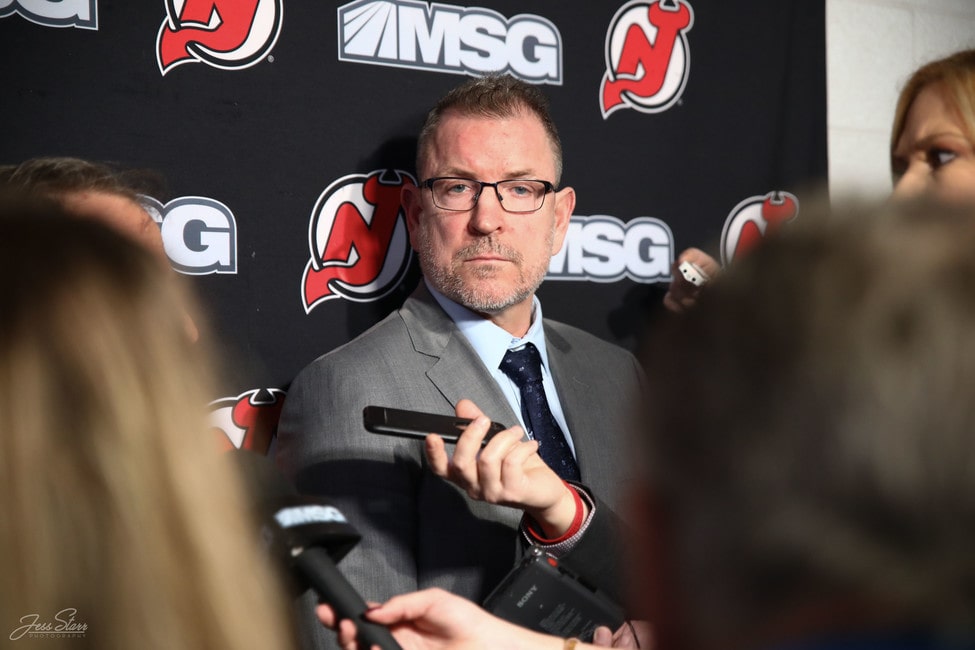 "For the older guys, they were told: these kids are coming. They are going to get a chance and they are going to push you to stay in the lineup every night. I really don't care what you make, who you are, what you've done…I just want guys to push."
Fitzgerald went on to say that this plan of his was to be implemented at the end of last season. And then the league shut down. So now with a shortened season, he's really going to let that process play out. he's going to give these kids some chances to show what they got, what they can bring at the NHL level.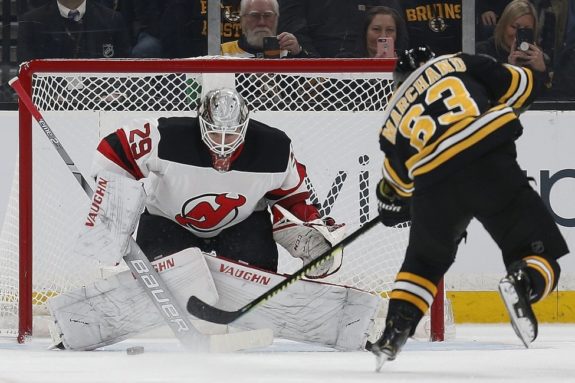 We never even mentioned 24-year-old Mackenzie Blackwood in the 1500 or so words above. The Devils number one netminder just passed 75 career games and has won 36 times in his 76 NHL appearances. He was supposed to be a part of a tandem this season with Corey Crawford before his abrupt retirement in January. Blackwood has been stellar, without the Carter Hart-hype, and is 4-1-1 this season, with a 2.12 GAA, and a .938 save percentage.
It's a unique year, a really unique season with limited travel, fewer games, Binghamton playing in Newark, postponed and rescheduled games. So why not do a top-to-bottom evaluation of the organization, all of the draft picks and prospects accumulated from the past five-six years to really, and legitimately see who is worth keeping around and what areas need to be improved going forward. 
So far, so good. The Devils are 6-5-2 with 14 points in 13 games.