"When you arise in the morning, think of what a precious privilege it is to be alive — to breathe, to think, to enjoy, to love."
That is one of my favorite quotes from Marcus Aurelius because it is a reminder. It is exceedingly amazing how easy it is to occasionally forget how lucky we are to be alive; and how nonessential things like sports are compared to family, friends, and loved ones. Sadly, life has a way of reminding us all too frequently of those facts, usually doing so with little compassion or mercy.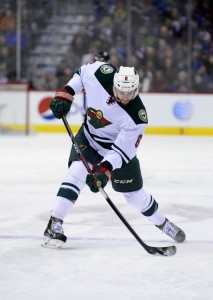 Most everyone reading this now has surely lost at least one someone far earlier than they would ever have cared to. We all know the feeling of having someone close to us suddenly ripped out of our lives. It goes without saying that these moments give us pause and cause us to reflect deeply on our lives and remember those we have lost. Often times these occasions can break us down; leaving us with sadness that takes years to dissipate, and a hole in our hearts that will never be truly replaced. This is especially so when we lose someone from our immediate family.
This is exactly what Minnesota Wild defenseman Marco Scandella is faced with following the recent passing of his father.
Bigger than hockey
Scandella's father, Francesco, died Wednesday from prostate cancer, something Marco knew was coming for some time. In early November, Scandella missed a pair of games for what was at the time simply referred to as "personal reasons."
Upon returning to the team, he revealed to the Star Tribune's Michael Russo that he was essentially saying goodbye to his father who was nearing the end of a losing battle with his cancer.
"My dad doesn't have much time left, so I'm really happy that the organization let me go back home to see him and say goodbye to him," Scandella said. "I wouldn't be where I am today without him. Family's going to miss him, and I'm just happy to have great teammates and it's great to be back with everybody and be back and be busy and be playing with this team" (via the Minneapolis Star-Tribune).
Scandella, 25, was drafted 55th overall in the 2008 draft by Minnesota and has developed into a talented top-4 caliber defenseman for the Wild; he credits his father for molding him into the man he is today.
Scandella will have the unfortunate advantage of leaning on teammates Ryan Suter and Zach Parise for guidance during this time. Both Suter and Parise lost their fathers last season.
Suter's father was the legendary Bob Suter, a member of the 1980 Miracle on Ice Olympic hockey team. He passed away suddenly from a heart attack before last season started. Parise's father Jean-Paul, a beloved former North Star, died following a long battle with lung cancer.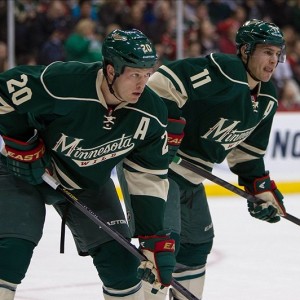 It can sometimes be hard to remember that these guys are not just hockey players; they are real people with real families and lives outside of hockey and the bubble of the NHL. And so now we get another cold reminder of the fact that life is bigger than hockey.
One can only imagine what Scandella and his family are going through now. While I've never met Marco Scandella and I never knew his father, I do know what it's like to lose a loved one; with that in mind I send my thoughts to him and his family and hope that they are able to find peace in this time of grief.
And may we all be mindful of how fortunate we are to be alive — to breathe, to think, to enjoy, to love.
Nate has been a Minnesota Wild contributor at The Hockey Writers since 2014 and previously spent time covering the University of Minnesota Duluth men's hockey team. For everything Minnesota Wild related, follow him on Twitter @natebauer.