The Calgary Flames made headlines around the NHL on Thursday, signing goaltender Jacob Markstrom to a six-year contract with an average annual value of $6 million. The long-term deal will work out to $36 million earned when it's all said and done, and term is exactly what Markstrom and his representatives wanted. (from 'Goalie carousel spins: Netminder signings dominate NHL free agency,' The Athletic, 10/09/20)
Related: Top 3 All-Time Flames Goalies
After going back and forth with other teams such as the Vancouver Canucks and Edmonton Oilers, it was Flames' general manager Brad Treliving who stayed right on course with Markstrom to solidify that a deal would, in fact, get done.
Since the departure of Miikka Kiprusoff in April 2013, the Flames have seen a major influx of goalies coming and going. The fact that Treliving had enough faith to sign Markstrom long term, at a fairly high price for a goalie, proves this signing is not only big for the Flames, but that they believe they've found their No. 1 guy.
Jacob Markstrom
The Florida Panthers selected Markstrom with the 31st overall pick in the second round of the 2008 NHL Entry Draft. He was born in Sweden and will be the fifth Swede on the Flames' active roster. It's very rare to see a team like the Canucks not re-sign their star goaltender, but the Flames may have scooped up the biggest name when it came to a free agent goaltender available on the market.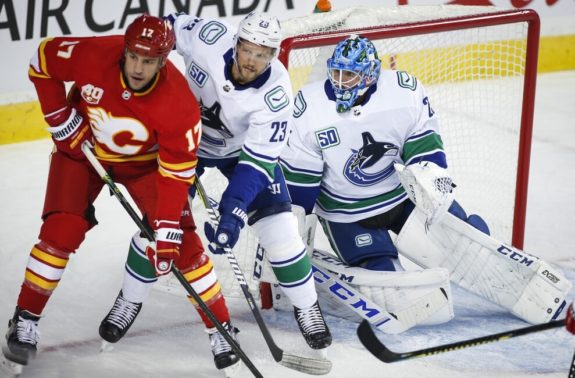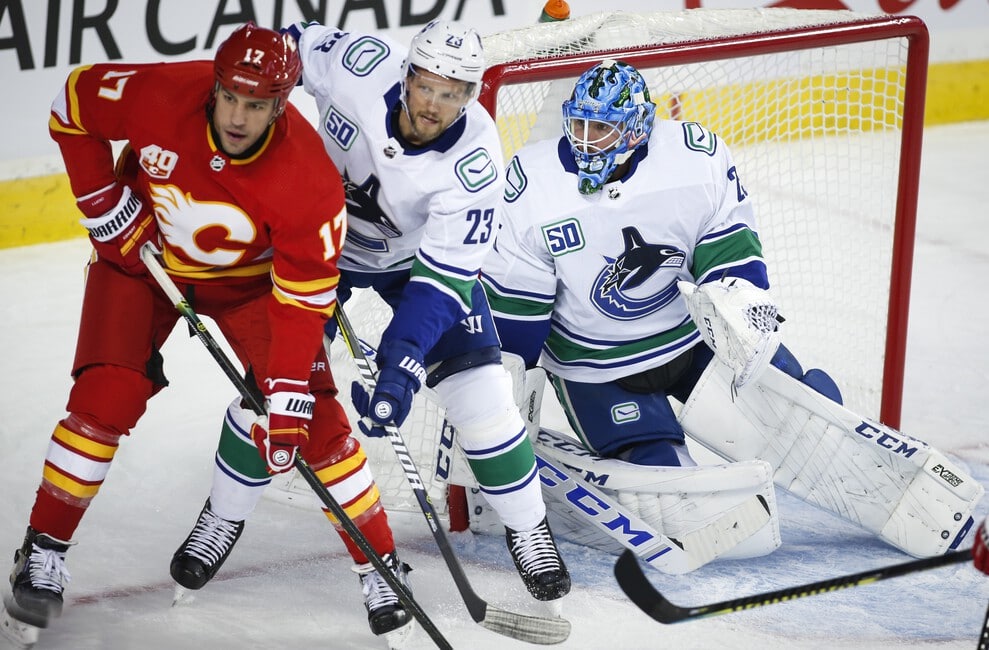 What is even stranger about Markstrom leaving the Canucks is the fact that he is also coming off of a career-best season. He finished fourth in Vezina Trophy voting with an impressive 23-16-4 record while posting a .918 save percentage. Who could forget his most recent action in the 2020 Stanley Cup Playoffs, too, as he was the highlight of the Canucks' breakout playoff run.
David Rittich
Flames fans can all agree that David Rittich didn't have enough time in the 2020 playoffs to prove he could be relied on a nightly basis by his team. Cam Talbot took on the heavy workload during the Flames' short-lived playoff run as starting goalie and did a tremendous job. Unfortunately, Talbot will not be joining the Flames next year, as he signed a three-year deal with the Minnesota Wild. This is why I'm concerned about Rittich's future in Calgary.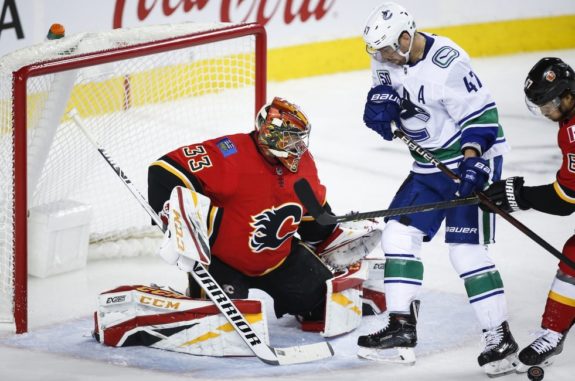 Rittich started 48 games last season with the Flames and finished with a 24-17-6 record. This is very similar to Markstrom's 23-16-4 record last season, though Rittich only had a .907 save percentage.
Related: Flames' 5 Most Productive Defensemen All-Time
I would have to imagine that after Calgary brought in veteran goalies such as Mike Smith or Talbot to play in tandem with Rittich, they've likely seen enough of the two goalie system. Rittich will certainly get his games in, but if Markstrom is playing to his potential, I see him carrying the majority of games played.
Flames Have Work to Do
The Flames' management group will have to do a lot more besides changing their home and away jerseys and adding a goaltender this offseason. But this move certainly adds stability to the crease in Calgary. As far as goaltending goes, I see the current duo of Markstrom and Rittich posing as a major threat to opposing teams' offense.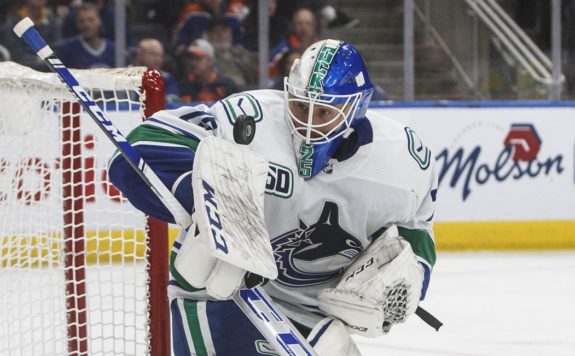 Having two goalies who can change the outcome of a game, or bring you back in it if one goalie isn't having their best night is a huge confidence boost to any team. The Flames will need to find a balance of games that works for both guys in order to keep them sharp and fresh. But from looking at this goaltender tandem, I think Markstrom is easily the best goalie they've brought in since Kiprusoff.
---
---