Let's cut to the chase. The Toronto Maple Leafs failed again to move very far on a postseason journey. Changes are coming – to personnel and philosophy. There are rumours that the team will likely (or at least could) trade one of the Core Four. Maybe there will be a new coach and general manager.
---
---
The limbo in which the organization is embedded seemed palpable during the almost robotic end-of-season media presser.
Even if current Maple Leafs' general manager Kyle Dubas remains in his position, during his media interview he spoke about the possibility of big changes coming. It was hard not to interpret that comment as anything but an erosion of the organization's confidence that the Core Four and posse would likely lead the team to a Stanley Cup.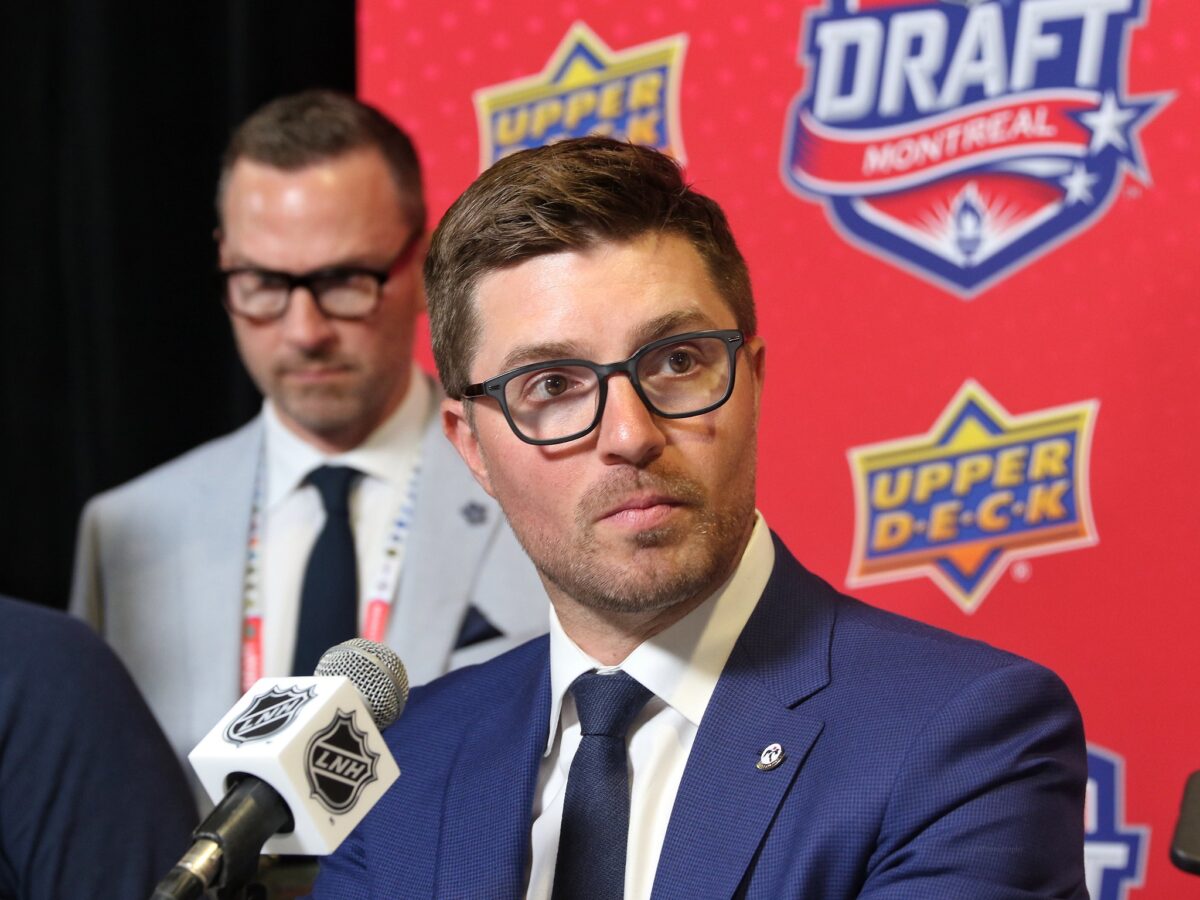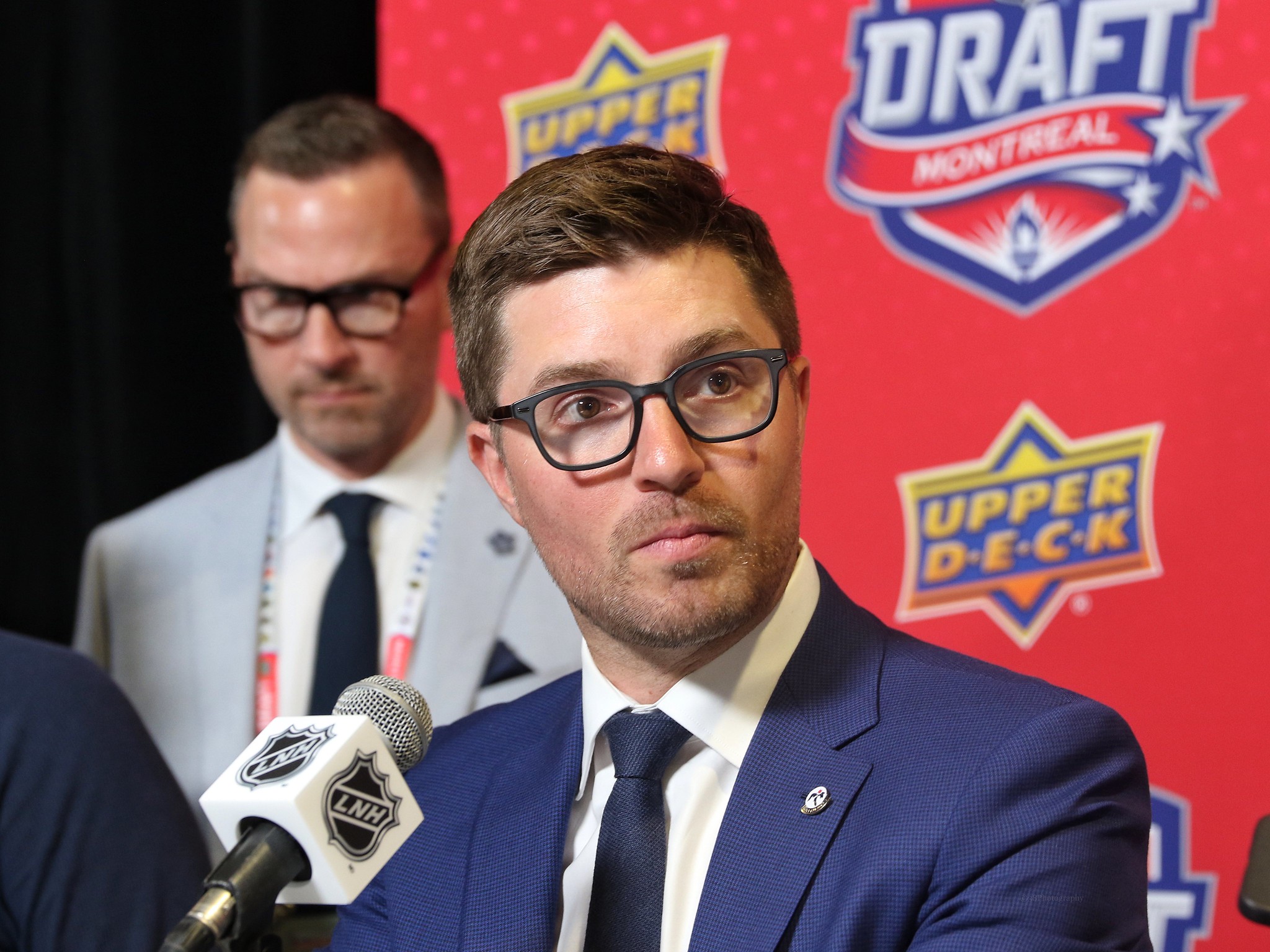 Many hockey pundits seemed to believe Dubas had hinted that the team had decided it should trade one of its core players. If so, the question is who would be traded. It won't be John Tavares; it likely won't be Auston Matthews. It would likely be between Mitch Marner and William Nylander.
Related: The Evolution of Europeans in the NHL
Both players said in exit interviews they wanted to stay. One could leave. I wonder, is Marner in for a rude awakening? Well, as the old metaphor goes, his "chickens come home to roost." Could his past actions and decisions come back to haunt him?
Maple Leafs Fans Should All Recall Marner's Contract Negotiations
Here's the point. I remember clearly the gun-to-the-head negotiating approach that Marner's agent, Darren Ferris, engaged in when he handled his client's contract negotiations with the Maple Leafs during the 2019 offseason. They were nasty; there was posturing; and, Ferris to my eyes attempted to use the public to squeeze the organization. 
---
Latest News & Highlights
---
At the time, I wondered what long-term logic Ferris could possibly be employing. I believed at the time that the Maple Leafs should have let Marner move to Switzerland for a season. It was where Ferris threatened he would play if the team did not meet his demands.
At the Time, Ferris Came Through for His Client
Give it to Ferris on one hand. He engaged in extremely successful bottom-line financial negotiations. However, he could have done a much better job representing the long-term best interests of his client. I also believed that, at the time, his actions might have cost Marner an opportunity to create a legacy with this franchise.
Related: Mitch Marner to Maple Leafs – 'Switzerland Is Beautiful in September'
I believe now that I was wrong in that last belief; and, the truth is that Marner has grown on me as a player. I also believe as a very young guy in a very tough business he followed what he thought was the best advice he had at the time. Truth is, he deposits that advice into his bank account every payday.
However, this week all these memories have come pouring back into my mind as I listened to the presser and considered how the upcoming offseason actions might (and many believe will) unfold within the Maple Leafs organization.
Marner Clearly Noted His Desire to Stay with the Maple Leafs 
Interestingly, as noted during his media exit interviews this week, Marner made it very clear that he wanted to remain with the organization. He loves playing in Toronto and wants to stay.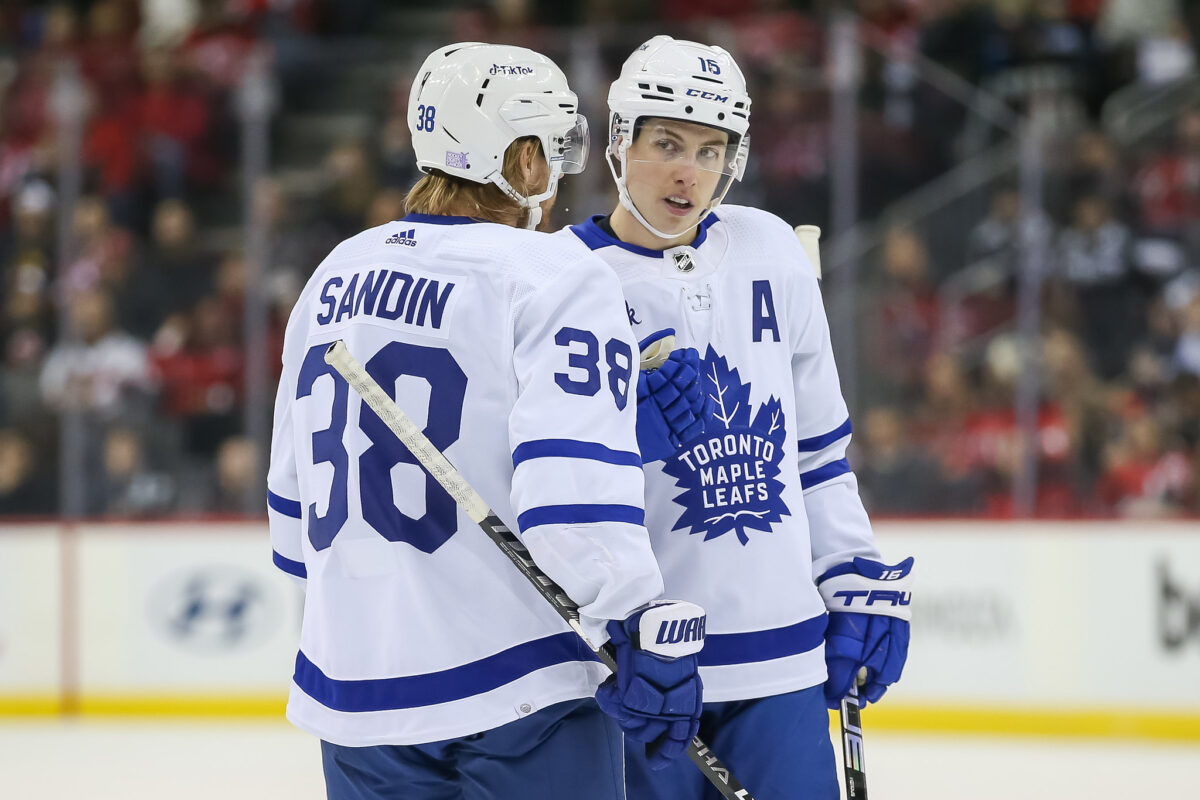 However, assuming Dubas is re-signed by the team (but, really, even if he's not) and the Maple Leafs feel they absolutely need to move one of the core players, it would seem to be a choice between Nylander and Marner. Tavares cannot be moved. And, because Matthews is a generational player the likes of which do not come along that often, he will be a priority for signing.
So Who Will It Be? Marner or Nylander
If the choice seems necessary and it comes down to Nylander or Marner, who might the team keep? 
A case can be made that Marner is the better player. He's certainly a better defensive player. He scores more regularly and can control more aspects of the game. However, he has a much larger salary – the $4 million more his agent helped him squeeze out of the organization's salary cap. And, if moving salary becomes a deal, moving more rather than less is preferable. That's just dollars and (good) sense.
Related: Mitch Marner Running Out of Leash with Maple Leaf Fans
To be entirely accurate, both Nylander and Marner held out for more money when they negotiated their current contracts. But there were big differences. As I recall the negotiations (I was a new writer for The Hockey Writers when Nylander signed), they were quieter and Nylander did not posture. In fact, I read later that he had approached Dubas seeking assurances that he would not be traded after he signed. He always wanted to stay in Toronto. 
Might There Be Concerns with Marner's Next Contract?
There's no doubt that, since his contract negotiations, Marner's performance and actions off the ice have more than met expectations. As well, the organization might believe it is counterintuitive to even consider trading him. A case can be made that he was the team's best player during the 2022-23 regular season. Except perhaps during the postseason; and, the postseason now matters even more when evaluating Maple Leafs' players' values.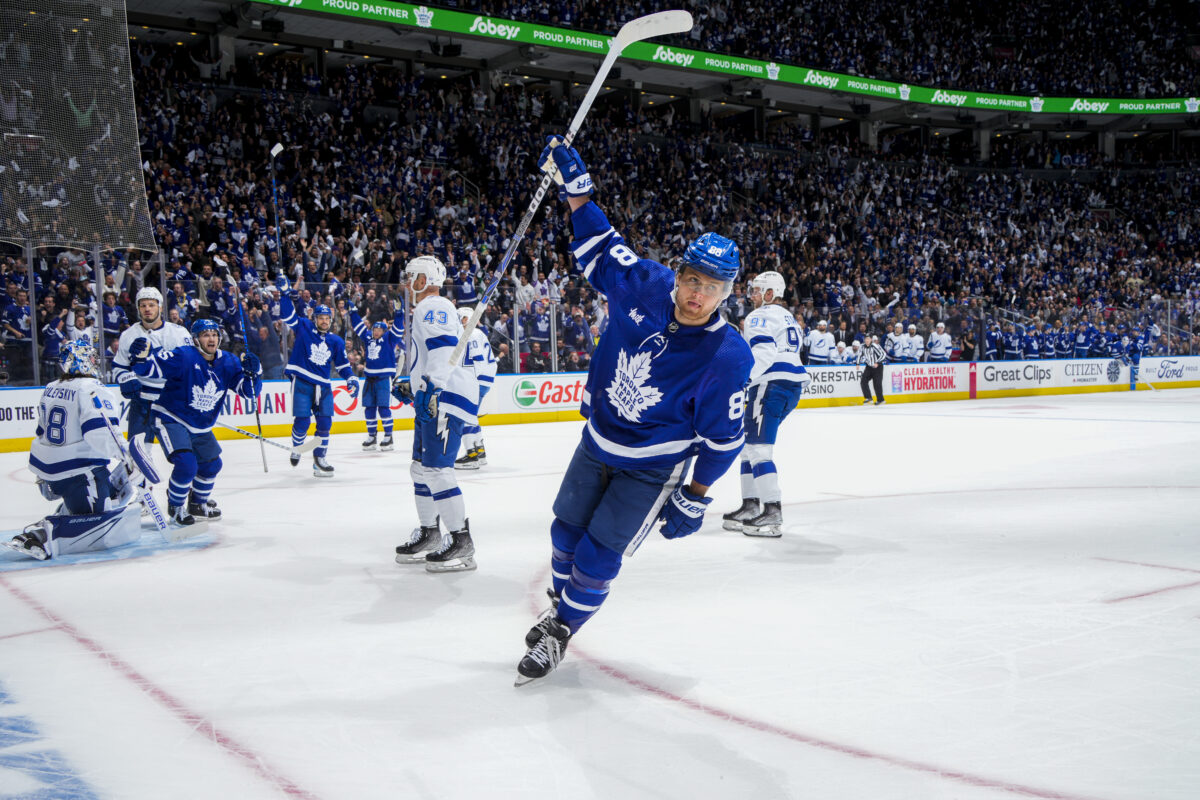 The postseason is now an even bigger consideration on the balance ledger in a trade analysis of Marner vs. Nylander. This postseason, most watchers believed Nylander was the best of the team's Core Four players. Against the Florida Panthers, Marner struggled to translate regular-season success into postseason production. His production in elimination games has been less than inspiring.
Someone in the organization must be thinking that Marner's unique skills and style of play might not translate well to the intense and physical nature of postseason play. Given that, even considering his 99-point season and the fact that he's a hometown player, some logic suggests that trading him would be the team's best choice.
Related: Canucks' Best & Worst Trades All-Time
He could bring significant returns in the form of valuable assets – say a power forward or a reliable defenseman. It's complex, right?
Fact Is, Marner Needs to Re-Negotiate Another Contract Soon
As well, somewhere in this organization, someone's considering the elephant in the room. In two years they must work again with Ferris to negotiate another Marner contract. His current contract expires at the end of 2024-25.
Should Dubas be re-signed, you'd think he'd be the person engaged in the negotiations. Even if it's another general manager, that information will be part of the onboarding information. That's the way business works.
Will the new general manager consider the "way" Marner's contract was negotiated in the past? Could this become another item on the balance sheet for considering who the team would trade?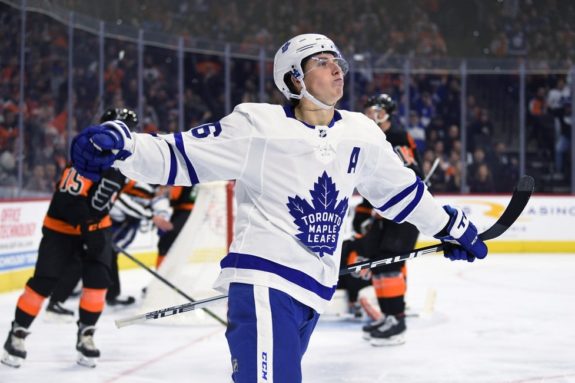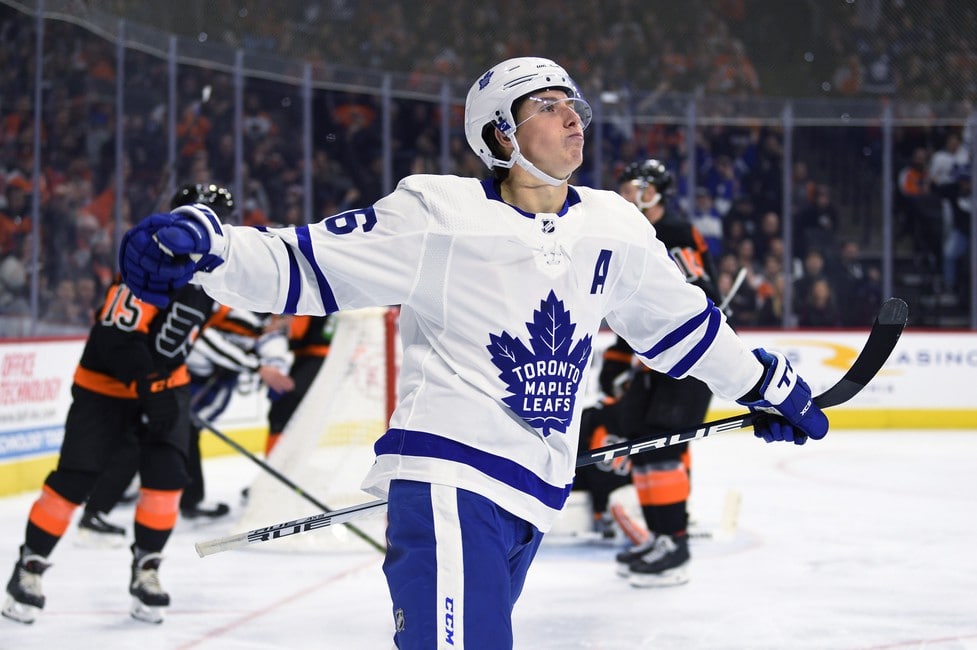 Despite being a really good player, Marner's salary is $4 million higher than Nylander's; his postseason play has not consistently delivered during crucial playoff moments; and, he carries a history that a general manager might not wish to replicate.
It might be a really interesting offseason for Marner if his chickens might, indeed, come home to roost.