Much has been made of the star's arrival in St. Louis, and his mysterious leave of absence. Previously discussed here and here, Brodeur at once seemed like a smart "keep" for the postseason, but the Blues clearly weren't sitting around wondering what was going on. And they shouldn't have: Jake Allen has proven to be a strong backup as expected to now two-time All-Star Brian Elliott. Three primary possibilities that existed for the Hall-of-Famer; play out the year on the bench with sporadic starts, take a management spot in St. Louis or New Jersey, or retire. It is now reported he will choose the middle ground.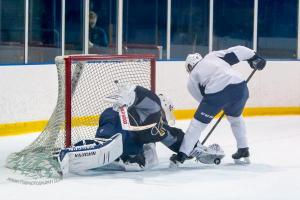 Playing Out the String
There was no questioning Brodeur's value in the locker room, as multiple players have noted. The question — which isn't a knock on his abilities so much as a compliment to the other two Blues' goalies — is whether his presence on the ice was all that important. When Brodeur and the team were clicking, he looked like the Marty of 1995. When the team played lackluster defense as they so often did during Brodeur's three losses, he fueled the argument that he should just hang them up. This was all secondary to the primary issue, which was whether he actually added value to the crease as a goaltender, or as a mentor and cheerleader off-ice. Brodeur could have been a reasonable trade asset, but the wise move was made to leverage his wealth of knowledge and experience.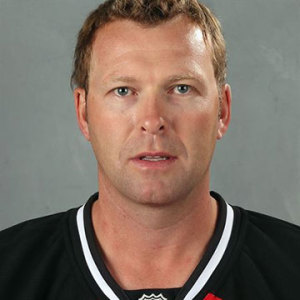 Brodeur Can Teach as Well as Do
Martin Brodeur is recognized around the NHL as a smart hockey man, someone that could reasonably coach or be an assistant GM. The Blues think so too. His breadth of experience and knowledge of current players — since he is still one himself — should not be ignored. Brodeur's ability to read situations and player tendencies should mesh well with the analytics of Jim Corsi, forming the other side of the equation as the Blues look to make smart personnel decisions moving forward. It may be decided to place him as an assistant GM, assistant goalie coach or any number of positions. The fact is, the hockey smarts Brodeur possesses is not something a smart team lets walk for nothing. Blues management apparently agrees.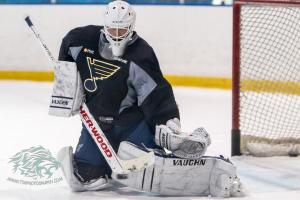 What the Future Holds
Expect naysayers to come out of the woodwork, calling his time in the Note a waste, pathetic or pointless. Brodeur needed to get something out of his system — the competitive drive and want to contribute and win as a player should not be ignored. It's very difficult for athletes that have spent literally their entire lives playing the game to one day hang them up. It's a part of their lives that doesn't come back in the same way. The thing is, a large component of why the Blues brought Brodeur in had every bit as much to do with respect for him personally and his career, as much as it did the idea he could lead the team to the promised land. Let's face it: most goaltenders and players his age would not have been afforded the opportunity. Brodeur goes out a winner, his last victory a shutout. That's a fitting end to an amazing career that's brought multiple championships and individual platitudes. Martin Brodeur will, in the end, finish this season as a Blue.