Although the addition of Martin Brodeur doubtlessly added jersey and ticket sales to the bottom line, the net gain in the standings was zero. There's little question that Brodeur's experience and tutelage to younger players was, in essence, like having a player/coach in the locker room. However, it seems that as Brodeur decides on his future, the St. Louis Blues remain focused on winning.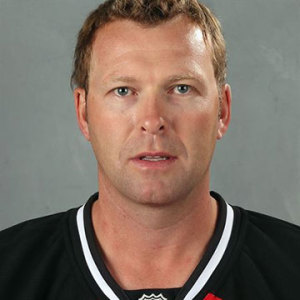 Brodeur's Issues are Not Important
Internally, players and personnel are probably concerned about where Marty might end up, but happily, that answer is not important to the team's immediate goals. With Brian Elliott returning to form and Jake Allen continuing to learn and grow as an NHL goaltender, Brodeur's presence isn't essential as an on-ice component for success. Although it seemed ideal that Brodeur would remain with the team for the playoffs, it appears that's being handled as a possible luxury rather than a needed insurance policy. The fact that the team is winning convincingly over most of their opponents during this time bodes well for fans that may have been concerned about Brodeur's necessity impact on the team. As it stands, the issue is reasonable side entertainment as the team continues to succeed despite his absence from the locker room. As speculation now turns to what Brodeur might be planning in a front office job in St. Louis or elsewhere, his impact as an on-ice presence slowly appears to be taking a back seat.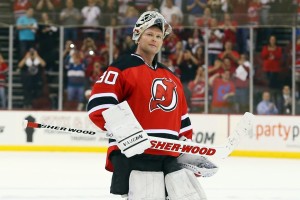 Blues Must Trust Their Goalies
The Blues are a strong team that dominates weaker opponents and usually wins against other powerhouses — provided the entire squad is healthy. Although Jake Allen is still clearly learning the intricacies of NHL goaltending, his resume at the AHL level is very good and makes him a valuable mainstay long-term. Meanwhile, although Elliott's successes might be often overlooked, his numbers do not lie. Blues fans often have a reactionary, skeptical approach with their goalies; long-term however, this tandem appears to be the one moving forward in the Blues' net for a few seasons to come and should be allowed to earn their respect in the playoffs. Although Brodeur's addition was fun and entertaining from a nostalgia and team pride perspective, it certainly wasn't designed to necessarily improve upon an already-solid goaltending corps. The current Blues team is deep, experienced and talented, without much of an apparent weakness in net or otherwise.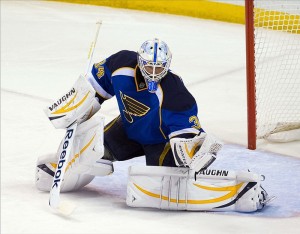 Eyes on the Prize
At this point in the franchise's history, the Blues only have one focus: winning a Stanley Cup. All else is failure to Blues fans and management. The core has been together for a few seasons, with the younger players forming that core now experienced veterans. With the emergence of budding superstars like Vladimir Tarasenko and Jaden Schwartz, there is no need to place hopes and dreams on a 42-year old third string goalie. Right now, the team heading into the All-Star break looks to be one of the top three teams in the NHL, and it's not because of Martin Brodeur.