One night after being completely held off of the score sheet, Connor McDavid wanted to make a point to ensure that it didn't happen again.  In very typical McDavid fashion, he wasted very little time in making that a reality.
McDavid rose to the occasion and was named the game's best player in Team Canada's 4-0 win over Germany on Saturday night.  One could sense that the night would belong to McDavid after knocking home his 1st goal of this tournament on a power play.  It wasn't his hardest shot by any means.  But he was in the right place at the right time and cashed in.  By the way he celebrated the goal, you knew that was big for him.  From that point forward, it felt like a little bit of a monkey came off his back.  His line was a force for the rest of the night.
Lazar on McDavid: "I'm happy for him. He works so hard, such an intense, dedicated athlete. It's good to get that monkey off his back."

— Mark Masters (@markhmasters) December 28, 2014
The 1st period of the game was dominated by special teams.  McDavid's opening tally was a power play goal.  Canada then took 2 consecutive penalties midway through the 1st period, but was able to kill them off, thanks to great defense and goaltending by starter Eric Comrie.  Momentum was clearly on the side of Canada after that.  At the 12:18 mark of the opening period, McDavid was poised to skate in on a breakaway, only to be tripped in the neutral zone by Germany's Manual Wiederer.  Canada's power play made Germany pay.
Just 24 seconds into that power play, McDavid sent a perfect over to Curtis Lazar.  Lazar made no mistake and put Canada up 2-0.  That was a play that Canada has practiced for quite sometime.  It is a set play in which McDavid goes to his office behind the net.  He draws defenders to him.  Once they commit, McDavid shovels a pass to the slot, where a teammate is in prime scoring position.  In this case, Lazar was wide open.  There wasn't much that the German goaltender could do there.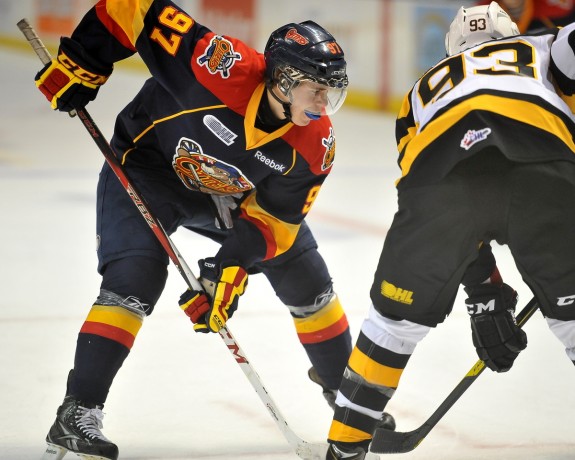 McDavid Dangerous All Night
Although Team Canada dominated their 1st game by blanking Slovakia 8-0, you could sense that McDavid was a little disappointed in his own game by not recording a point.  He still had chances to score however, as evidenced by his 6 shots in that game.  When he is "shut down" in one game, the usual response from him is dominance.  When he is dominate, he is dangerous every time he touches the puck.  Saturday night was that kind of night for him.
What makes it even more impressive is that he can be dangerous and dominate, no matter who his line mates are.  McDavid started the night playing with Curtis Lazar.  Later in the game, he was seen playing with Robby Fabbri.  The result was the same.  McDavid was skating fast and making great passes.  McDavid played tonight with the usual "wow" factor that goes along with him.  Once he gets rolling, it is very hard for teams to slow him down.  Germany learned that firsthand tonight.
Domi on McDavid's effort tonight: "He was our best player by far"

— Mark Masters (@markhmasters) December 28, 2014
McDavid Can Play Defense Too
What can sometimes go unnoticed is the team defense.  So far in these 1st 2 games for Canada, they have given up a grand total of 0 goals.  The duo of Zach Fucale and Eric Comrie has done a great job back stopping the team.  But credit must also be given to the forwards and defensemen for playing the style they do.  It is a very frustrating style to play against.  McDavid works just as hard defensively as he does offensively.  He fights and battles for the puck in 1 on 1's, and usually wins more often than not.  He might not have had as many scoring chances himself.  But his overall impact on the game was felt at both ends of the rink.  The team fed off of this.
What's Next?
Team Canada will enjoy Sunday off.  Their next game will be Monday night, when they play the defending World Junior champion Finland.  The Finns will be desperate since they've lost their 1st 2 games of the tournament.  Saturday night was a good sign for Team Canada.  McDavid has proven that he seems to be over his broken hand.  That's not good news for the rest of the world.  And even if teams take McDavid's line out, Canada still has 3 world-class lines to attack you with.  His impact can be felt on the entire team.  It's no wonder Canada is considered a favorite in their home country.  The best is yet to come for both McDavid and Team Canada.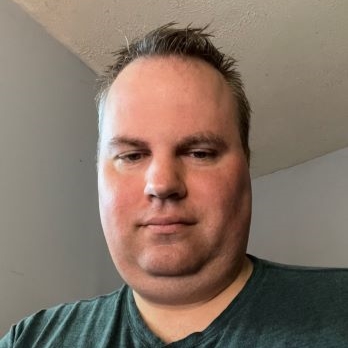 I am a fully credentialed writer who covers the Columbus Blue Jackets, Cleveland Monsters and Erie Otters as well as the Ontario Hockey League and NHL Draft. The 2021-22 season will mark eight seasons with the Hockey Writers. I am also the site's Credentials Manager.