Now that the majority of the offseason has passed and the 2018-19 season is nearing, it's time to look at each team's goals for the season and how they can achieve them. One way to do this is by looking at each team's roster and determining which player is the X Factor, the player most vital for his team to succeed this season. I started with the Atlantic Division and proposed that Casey Mittelstadt and Nikita Zaitsev will be the X-Factors for the Buffalo Sabres and Toronto Maple Leafs, among others.
Next up is the Metropolitan Division, the division with the last three Stanley Cup winners. Last season, it produced five playoff teams, the most of any division, and there are six teams with postseason aspirations this season.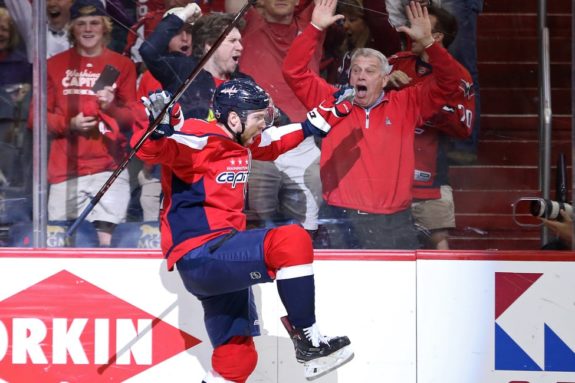 The Carolina Hurricanes made moves to reach the playoffs for the first time since 2009 and the Philadelphia Flyers added James van Riemsdyk to play postseason hockey for the second straight year. Meanwhile, the defending Stanley Cup champion Washington Capitals have most of their Cup-winning roster returning but were unable to make substantial additions to avoid a Cup hangover. These three teams plus the division's remaining five, each have a player who will make or break their season.
Let's take a look at each and who I chose to be their X Factor. Let me know in the comments below if you agree with the decisions or if you feel there is a better option.
Carolina Hurricanes
Scott Darling
The Hurricanes acquired and signed goaltender Scott Darling last offseason to be their starter and to provide the consistency in net they've lacked for several seasons. However, with a .901 five-on-five save percentage (SV%) and 3.18 goals-against average (GAA), he wasn't competent, let alone above average which is what they were expecting. He allowed four-plus goals 15 times but only faced 40 or more shots once. He also had the lowest save percentage among goaltenders with 25 or more games played last season.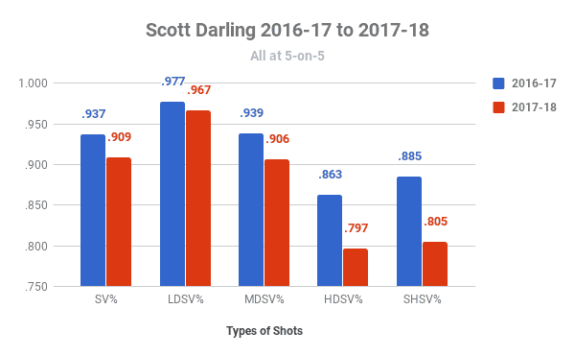 With the talented, young defense they have and the emergence of Sebastian Aho and Teuvo Teravainen, the Hurricanes would have been a wild card contender last season had Darling been good. This offseason, the Hurricanes upgraded their roster by drafting Andrei Svechnikov, acquiring Dougie Hamilton and Micheal Ferland via trade, and signed Calvin De Haan.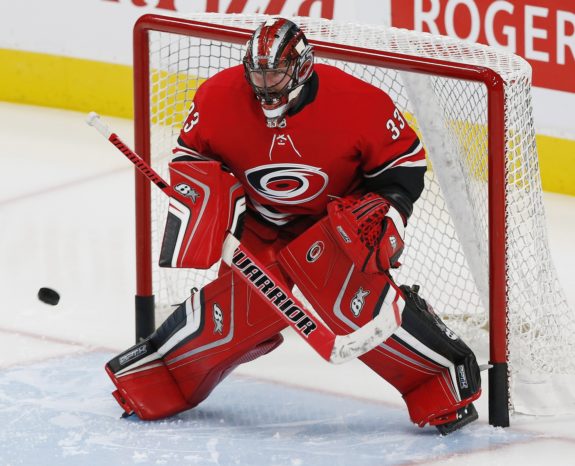 Once again, they will count on Darling to provide at least league-average goaltending and he will be their key to success. They signed Petr Mrazek to back-up Darling but he too struggled last season and has yet to prove he can be a consistent starting goaltender.
Other Options: None
Columbus Blue Jackets
Pierre-Luc Dubois
As a rookie last season, Pierre-Luc Dubois emerged as the Columbus Blue Jackets' first line center. Although he didn't play the minutes of a typical top center, he played all 82 games and netted 20 goals to go along with 28 assists. While he struggled in the faceoff dot with a 43.8 percent success rate, the Blue Jackets controlled at least 53 percent of five-on-five shots, goals, and scoring chances with him on the ice.
His success can be attributed to starting in the offensive zone 40.1 percent of the time and playing on a line with Artemi Panarin and Josh Anderson, the latter whose metrics Dubois bettered. He also played a significant amount of time with Columbus' top defense pair of Seth Jones and Zach Werenski and didn't kill penalties, which insulated him from tough matchups.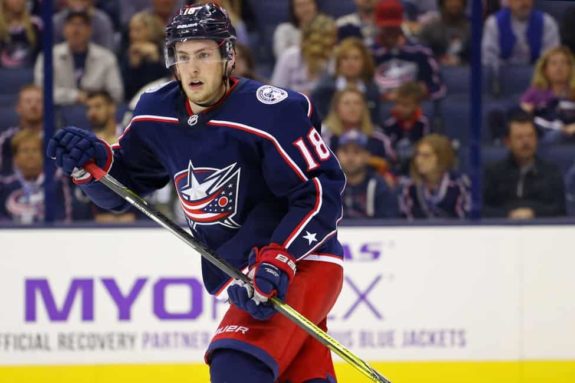 Dubois is Columbus's most important player because they don't have another player to center the first line. Nick Foligno and Brandon Dubinsky aren't talented enough and Alexander Wennberg struggled last season. Dubois does have room for improvement, especially at taking faceoffs, and as his ice time increases so will his production.
The Blue Jackets clearly made the correct choice by sending him back to juniors after they drafted him third overall in 2016. That decision may have been controversial at the time but he is a better two-way center than most his age and will continue to develop.
Other Options: Sergei Bobrovsky, Artemi Panarin, Wennberg
New Jersey Devils
Anyone in the Top-Six Not Named Taylor Hall
Taylor Hall won the 2018 Hart Trophy despite not being a top-five point producer. He won because he led the New Jersey Devils by 15 goals and 41 points and guided them to the postseason after a five-season absence. He had a point in 75 percent of his games and the Devils had a 36-17-4 record when he had a point and were 7-8-4 when he was held off the scoresheet.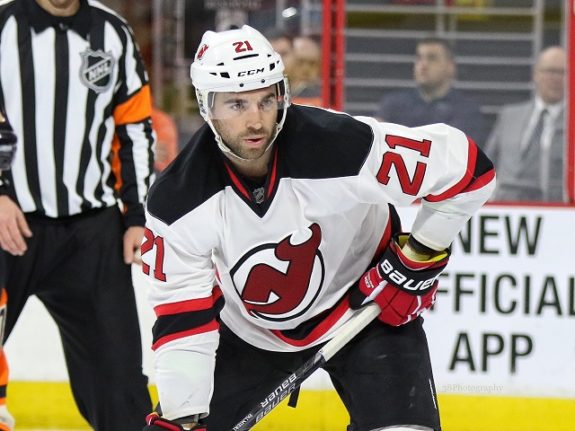 The problem is that no matter how good Hall was, he had little offensive support. Rookie Nico Hischier was second on the team in scoring with 52 points and Kyle Palmieri had 24 goals for second in that category. Besides those two, the team had no other forward reach 20 goals or 40 points. That can't happen if the Devils want to win in the postseason and become a true contender. But, there's reason to believe depth scoring will arrive in 2018-19.
Miles Wood, Blake Coleman, Jesper Bratt, and Hischier, four regulars in the top-six, all had three or less years of NHL experience entering last season and should be counted on for more production this season. Another reason for optimism is that Palmieri missed 20 games last season and his .39 goals per-game (G/GP) and .71 points per-game (P/G) were career-highs.
The Devils have a solid core in place with the young talent surrounding Hall. They surprised everyone by reaching the playoffs and nearly everyone they started last season with is returning. If the rest of the top-six can step up and provide supplemental offense, they should be in contention again this season.
Other Options: Cory Schneider and Taylor Hall
New York Islanders
Mathew Barzal
Second-year center Mathew Barzal ran away with the 2018 Calder Trophy after scoring 22 goals and 85 points, which ranks third among rookies this century. He had strong five-on-five metrics and played well with Anthony Beauvillier and Jordan Eberle as the New York Islanders controlled over 60 percent of goals with the trio together. The biggest reason he had such success was John Tavares and he is gone, making this season more difficult for Barzal.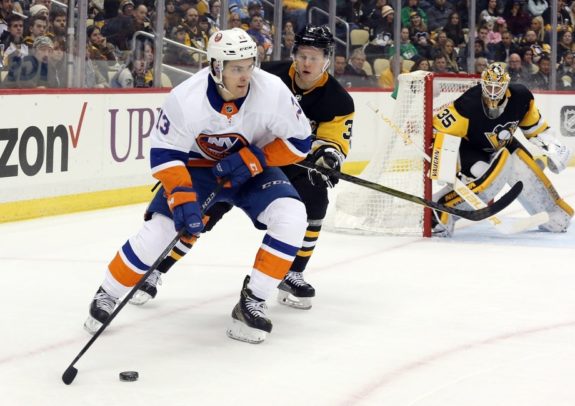 Tavares allowed Barzal to receive advantageous zone starts and beneficial matchups as opposing teams played their strongest lines against Tavares. Without him, Barzal is the Islanders' top center and will have to play more difficult minutes against tougher competition. While he is no Tavares, Barzal does provide the Islanders with an opportunity to avoid making the same mistake twice.
Barzal will regress in points this season and if he reaches 70 points it will be a successful season individually. However, no matter his output, the Islanders still won't be competitive. Losing Tavares is too much to overcome and they still lack goaltending. Yet, if Barzal becomes a stronger two-way center, wins faceoffs at a higher clip, and fights through the tougher competition, it will be a consolation prize for fans and an indicator of what the future brings.
Other Options: Robin Lehner
New York Rangers
Henrik Lundqvist
The 2017-18 season was one of Henrik Lundqvist's worst. In 63 games, he had a 26-26-7 record, his fewest wins in a full season and most losses since 2010-11. His 2.98 GAA was the highest of his career and his 52.5 quality-start percentage was his lowest since the stat was created for the 2007-08 season.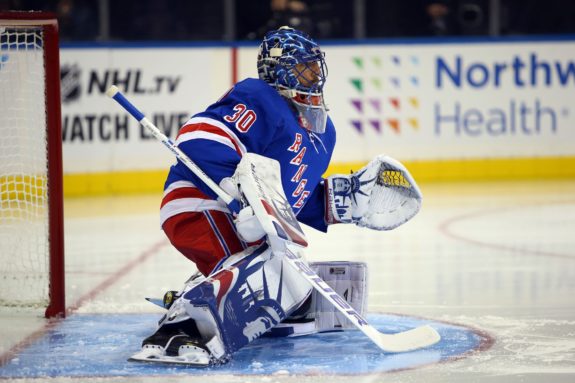 Yet he was still valuable on a bad New York Rangers team. His 11.9 point shares were eighth-highest among goaltenders and the highest on the team by 6.8. Although the Rangers finished in the division's basement, without Lundqvist they would have been much worse. Whether or not it's good that he's keeping his team afloat is a different question but he remains the face of the franchise and wants to be a part of their rebuild.
With numerous players from last season's opening-night roster gone and more turnover likely to come, having Lundqvist as a steadying presence on a young roster is vital. Sure, he may prevent the team from completely bottoming out and getting the first overall draft pick but they already have a strong prospect pool, and he keeps them respectable with an outside chance to contend while prospects develop.
Other Options: Lias Andersson and Filip Chytil
Philadelphia Flyers
Alex Lyon
Goaltender Alex Lyon isn't on the NHL roster but he is still the Flyers' most important player. With Brian Elliott and Michal Neuvirth, both inconsistent NHLers, Lyon is the best option in net as the Flyers look to play postseason hockey in consecutive seasons for the first time since 2011 and 2012.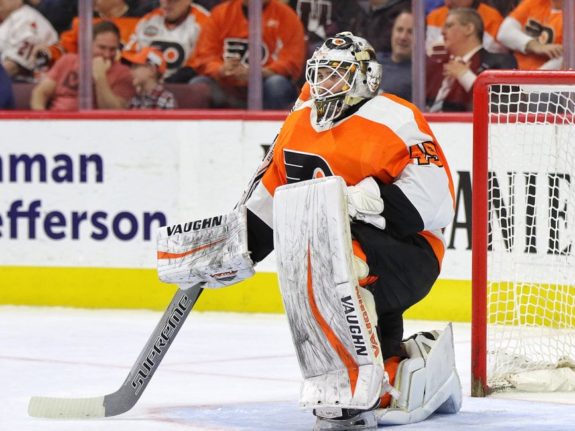 Last season, Lyon appeared in 11 NHL games and had a .907 even strength save percentage (EVSV%) and 2.75 GAA. In 27 AHL games, he had a .913 SV% and 2.75 GAA but it is his AHL playoff brilliance that stands out. In 11 games, he had a .944 SV% and 1.98 GAA and is most notable for his 94-save performance in a game that lasted five overtimes. How he finished the season indicates he is a better option than Neuvirth and Elliott even if they backstopped the Flyers to the postseason.
Neuvirth was better than Elliot with a .934 EVSV% and 2.60 GAA but only played 22 games due to injuries while Elliott had a .926 EVSV% and 2.66 GAA. Those are adequate regular season numbers but both goalies, plus Petr Mrazek, struggled in the postseason as none of them had a save percentage above .857. With Mrazek gone and Elliott and Neuvirth only signed through this season, both are expendable.
The Flyers do have two-time CHL Goaltender of the Year Carter Hart in their farm system but he needs a full AHL season before advancing to the NHL. He looks like a future star and Lyon can bridge the gap until Hart is ready while keeping the team in contention.
Other Options: Shayne Gostisbehere
Pittsburgh Penguins
Daniel Sprong
Pittsburgh Penguin winger Daniel Sprong is just the second Dutch-born player to play in the league and the first since 1983. The 2015 second round pick has 26 NHL games under his belt, including eight last season in which he scored two goals and added an assist. In 65 AHL games, he had 32 goals and 65 points.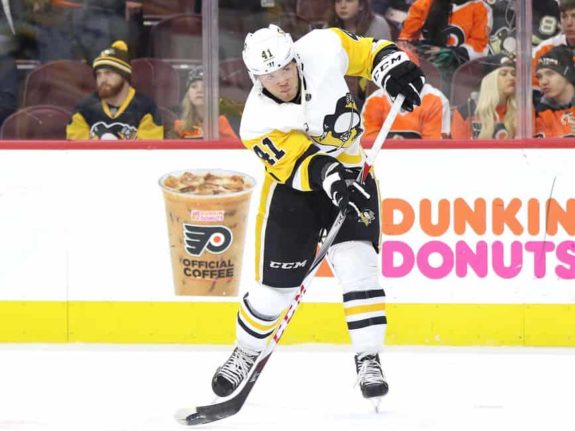 In the NHL, he typically played on a line with Sidney Crosby and Dominik Simon and the line controlled over 70 percent of five-on-five shots and goals. Sprong thrived on the wing because he has the speed necessary to keep up with Crosby and could be the next unknown winger to excel at his side.
Aside from Phil Kessel, Patric Hornqvist, and Jake Guentzel, the Penguins struggled to get production from their wingers. That trio combined for 189 points while Pittsburgh's next six-highest scoring wingers combined for 127 points. Two of those players, Conor Sheary and Tom Kuhnhackl departed via free agency, so more production was lost. However, their departures opened up two spots and Sprong should fill one.
Other Options: Justin Schultz
Washington Capitals
Pheonix Copley
The Capitals acquired goaltender Pheonix Copley from the St. Louis Blues in the 2017 trade deadline deal for Kevin Shattenkirk. Copley played all of last season with Washington's AHL affiliate, the Hershey Bears, where he had a .896 SV% and 2.91 GAA in 41 games. This year, with Philipp Grubauer gone, Copley joins the NHL squad to back-up Braden Holtby.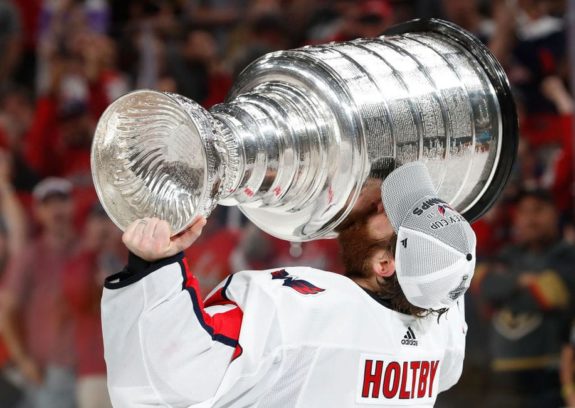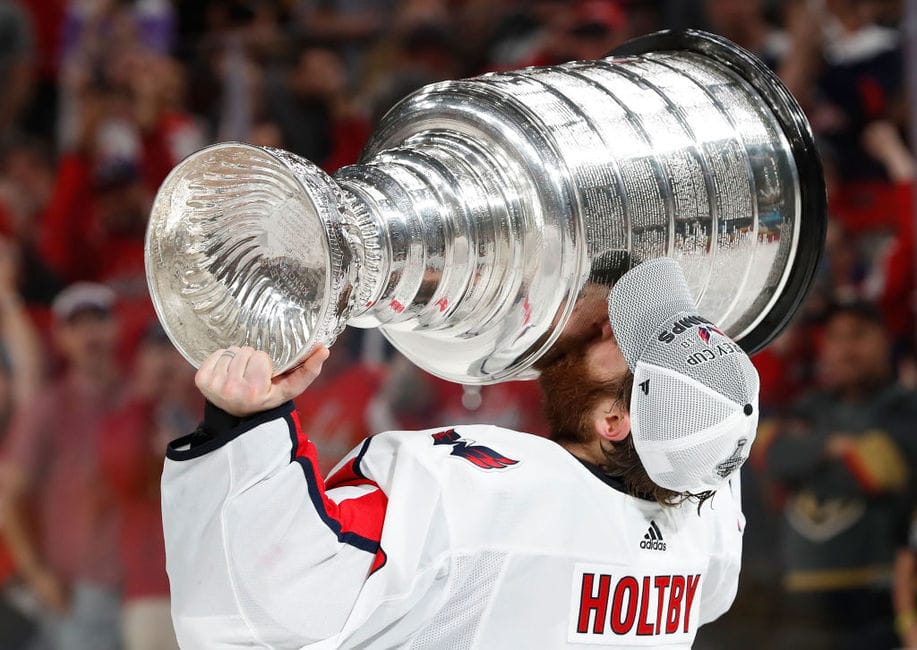 Last season, Grubauer played a key role in helping the Capitals win the Metropolitan Division as Holtby had the worst regular season of his career. However, he turned it around in the first round of the playoffs and was one of their best players en route to the Stanley Cup. A reason for that, besides bouncing back to his talent level, was that he was fresher than in previous years.
There is reason to believe that the Capitals want Holtby fresh again when the 2019 playoffs begin and that's why Copley is important. Grubauer's playing time increased each of the past three seasons and Copley is likely to start between 20 and 25 games this season if the pattern holds true.
It's vital for him to succeed because the Capitals have no other goaltender in their system with NHL experience. Ilya Samsonov, either the goaltender to succeed Holtby or a tradeable asset, has no North American experience but has had success in the KHL and at international tournaments representing Russia.
Other Options: Alexander Ovechkin
*All stats came from Hockey-Reference, Natural Stat Trick, HockeyViz, and Elite Prospects.