Championship or bust.
It's a term that's thrown around a lot in sports. With good reason, too, as the ultimate goal for every professional sports team, player and fan is the immortality that comes with being a champion. It's for that reason that so many teams push their chips to the middle of the table each and every season with an eye towards a possible championship and little regard towards long-term sustainability when the going gets tough.
Entering the 2017-18 season, nobody would have pegged the Bruins as a team that should be looking to go all-in on a championship. The team had its strong core in place but a bevy of young players who had yet to prove that they could hang left a question mark on the ceiling of the team.
A trip to the second round of the postseason in a competitive series against the Tampa Bay Lightning (despite what the 4-1 series total might indicate) would have been ultimately seen as a positive step forward and a win.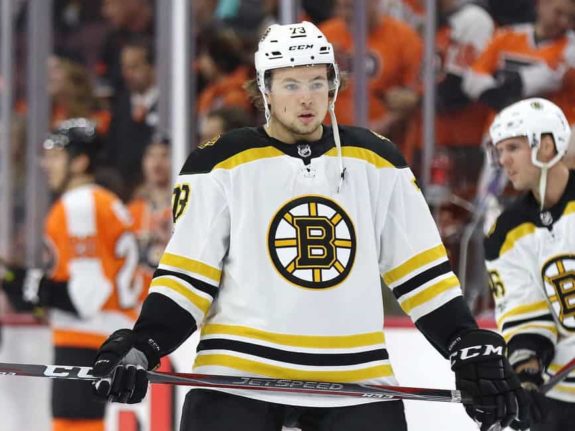 The Bruins changed the perception of fans, media and teams around the league in a hurry, however, proving that they were among the NHL's best and that their unproven young talent were as hungry as anyone for a chance at hoisting a Stanley Cup and leaving everyone wanting a little bit more.
Because of this, the expectations for the team heading into 2018-19 are significantly higher than they've been in years.
This begs the question then – is 2018-19 a Stanley Cup or bust season for the Boston Bruins?
Championship Window Is Wide Open in Boston
The Bruins will enter next season as one of the early favorites to win the Stanley Cup and with good reason given what they proved they were capable of doing last season. There will be some growing pains as the team is set to experience some turnover from last season's squad with forwards Riley Nash, Tim Schaller and backup goaltender Anton Khudobin among the most notable players leaving the team in free agency.
In their place will be forwards Chris Wagner, Joakim Nordstrom, mobile defender John Moore and Jaroslav Halak who were all added this offseason
Related: Bruins Sign Wagner, Nordstrom and Halak
While the Bruins crop of draft picks from 2018 have promise, none of them should push for any sort of playing time in 2018-19. With that said, the Bruins could very reasonably expect a varying level of competition among some of their other more established prospects in Urho Vaakanainen, Trent Frederic, Jakob Forsbacka Karlsson, Zach Senysyhn, Jakub Zboril, Jack Studnicka, Ryan Fitzgerald, Jeremy Lauzon, Peter Cehlarik and new-comer Karson Kuhlman.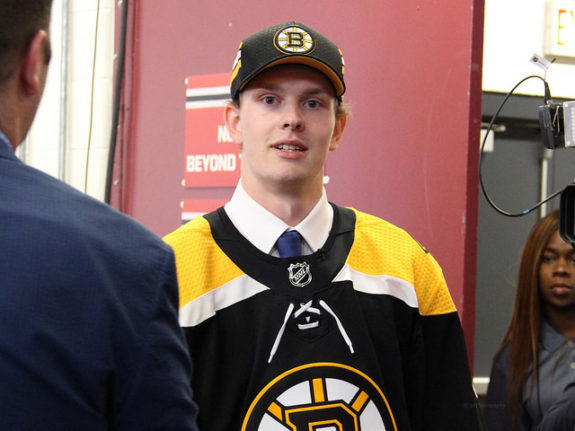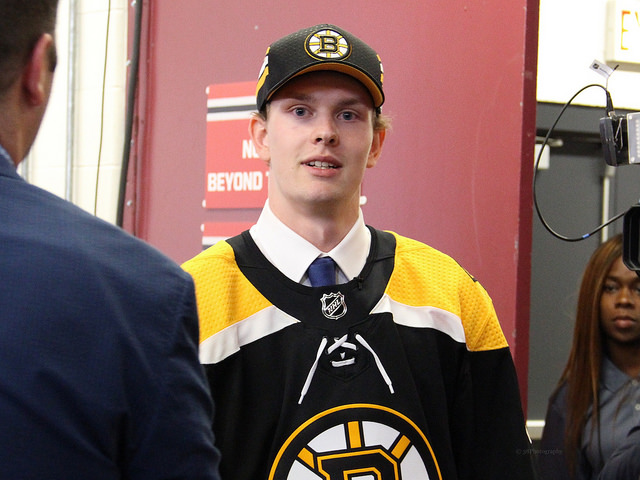 If that list seems a little excessive, that's because it is. The Bruins have a cupboard full of NHL-ready talent who won't see time at the NHL level this season and while certain players may be more ready than others, the Bruins next wave of young players will serve as complementary pieces to an already loaded NHL roster that includes seven players age 22 or younger.
Bruins Time Is Now to Make a Championship Run
While the future is bright in Boston, it's still important to remember that Zdeno Chara, Patrice Bergeron, David Krejci, Tuukka Rask and Brad Marchand all range between 30 and 41 years old. That doesn't even include Adam McQuaid (31), Kevan Miller (30) or David Backes (34) who are also key parts of the Bruins game plan each and every night.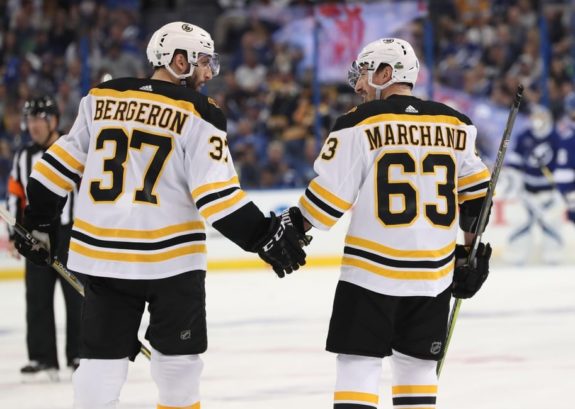 If the Bruins are serious about winning a championship, now is the time to make a run. Unfortunately, teams like the Tampa Bay Lightning and Toronto Maple Leafs have been making serious plays to improve and claim supremacy over the Atlantic Division. While the Bruins have lagged behind this offseason comparatively, they are still very clearly in a situation where expectations are so high that the 2018-19 season is inherently going to be a Stanley Cup or bust year for them.
Related: Maple Leafs Sign Tavares
While this doesn't necessarily mean that the Bruins need to swing for the fences to bring in reinforcements, the team is well-equipped to make a play like that if they feel the fit is right. If they don't feel the ends justify the means prior to the season starting, there's nothing that says they can't see what they have in training camp in the regular season before making a decision on whether or not they need to shore up their team.
Brandon Share-Cohen has covered the NHL and various professional sports for seven years. Working with The Hockey Writers, Brandon works extensively on covering the Boston Bruins in addition to his role as the News Team Lead.