In today's rumor rundown, the Arizona Coyotes released some interesting video footage showing their process through the 2018 NHL Draft, Mark Stone may become the highest-paid NHL'er ever to come out of an arbitration hearing, the Blackhawks are looking to add a veteran while rumors exist they are trying to trade a veteran and a Seattle group explains the new added costs in arena renovations.
The Coyotes Were Interested in Ryan O'Reilly
It's not the type of access you see every day coming from the NHL itself but in an Inside the 2018 NHL Draft video, footage was shown that the Arizona Coyotes kicked tires on a deal with Buffalo that might have involved Ryan O'Reilly. Coyotes GM John Chayka called Buffalo Sabres GM Jason Botterill and specifically asked if there was anything Buffalo was needing in respect to the O'Reilly trade that would make a deal work that involved the Coyotes.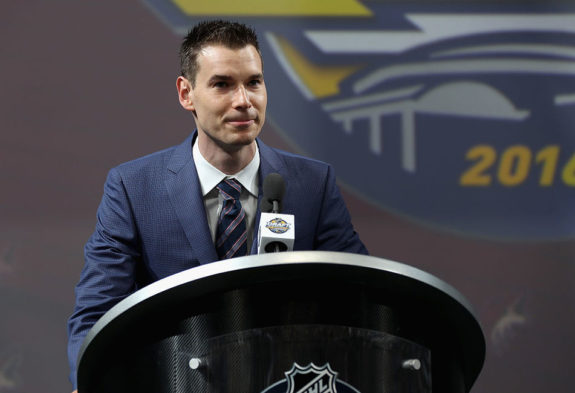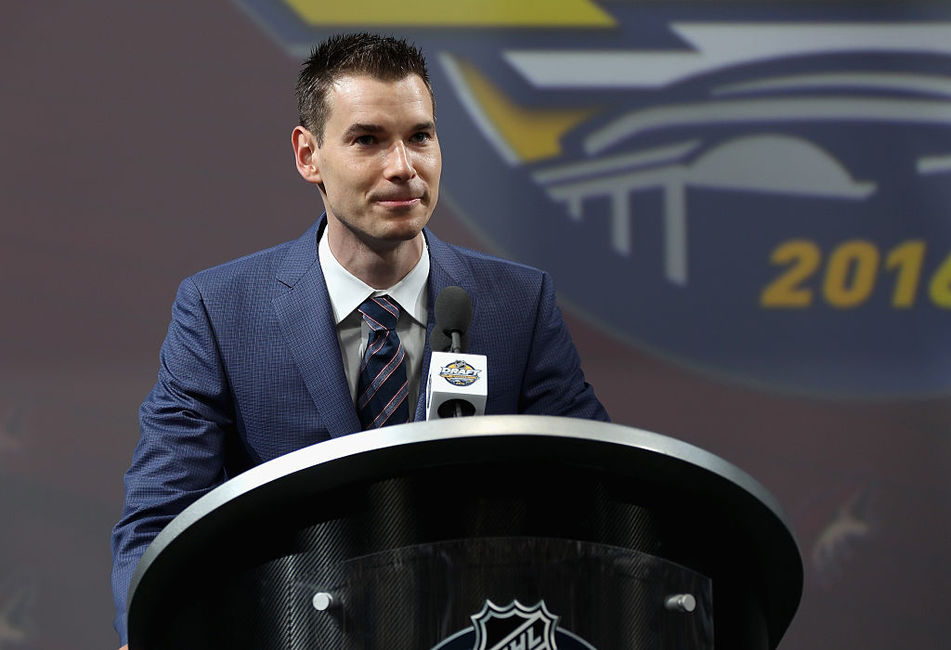 The Coyotes and Sabres turned out to be trade partners this summer but in a deal that didn't ultimately happen, Chayka said:
We're working with Jim [Rutherford], Pittsburgh on a few things. I guess as it relates to our O'Reilly discussions, is there anything there that would entice you, that you would consider to be an important piece that you'd like as part of that deal? 
It's unclear as to what Botterill's response was but from the video, it's fairly easy to determine it wasn't something Arizona was prepared to do considering their potential dealings with Pittsburgh.  Interestingly, O'Reilly would end up being traded to the St. Louis Blues, the Coyotes failed to make a trade with the Penguins and rumors surfaced after the Max Domi trade that the Penguins had been interested in Domi.
Related: NHL Rumors: Parayko, Hayes, Iginla, More
Mark Stone Asks For $9 Million
According to Elliotte Friedman of Sportsnet, heading into his arbitration hearing, Mark Stone has asked for $9 million while the team has countered with $5 million. Obviously, the player asks for a dollar value higher than what will be offered, but this suggests if a one-year deal is awarded, it could come in around $7 million to $7.5 million.  If it's higher than that, Friedman points out that it will be the highest arbitration awarded case in NHL history. Shea Weber's $7.5 million award in 2011 is currently the highest.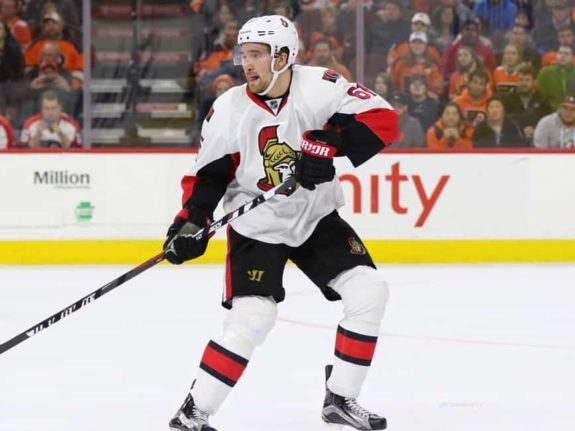 Stone, 26, can only be awarded a one-year deal since he is a single season away from becoming an unrestricted free agent. It is a situation Stone could take advantage of next summer as he'd cash in heavily on the unrestricted free agent market. For the Senators, it's not ideal to potentially lose another big name, especially if they can't work something out with Erik Karlsson. A long-term option with Stone is much better for the Senators.
Stone had 20 goals or more for the fourth time in his NHL career and 62 points in 58 games for the Senators last season. He's one of the best two-way forwards in the NHL.
Related: NHL Rumors: Simmonds, Panarin, Tkachuk, More
Blackhawks Looking for a Veteran
TSN has written an article hinting Chicago Blackhawks general manager Stan Bowman may use the excess salary-cap space he has this offseason on a veteran player to help his club return to the playoffs. With between $5.5 million to $6.5 million in cap room, Bowman noted he has more flexibility and envisioned a scenario in which an NHL team looks to move a veteran because someone younger on that teams steals a roster spot.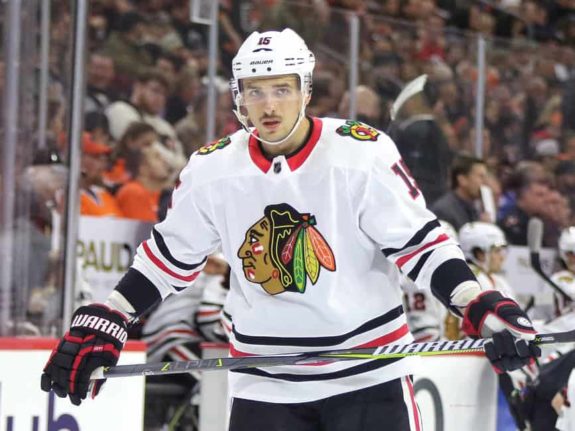 If true, it means any trade would likely come much later in the summer or into the first part of the NHL regular season. It also makes the rumors of Artem Anisimov being traded interesting as he fits the general idea of a veteran player helping the Blackhawks get into a playoff position.
Jimmy Greenfield of the Chicago Tribune wrote Anisimov knows he's been in the rumor mill but isn't paying attention to the speculation. "If it's going to happen, it's going to happen. I'm not in control of that," he said.
Related: NHL Rumors: Lucic, Pacioretty, Hayes, More
Update on Seattle Arena Renovations
The Seattle Times is reporting renovations for KeyArena will now cost an estimated $700 million. The $100 million price increase is to cover the cost of the upgrades to make it a top-third revenue producer for both an NBA and NHL franchise.
The report reads, "Oak View Group CEO Tim Leiweke and Seattle Hockey Partners (NHL Seattle) president and CEO Tod Leiweke said the planned arena size, sightlines and amenities will compare with top facilities in both leagues." Upgrades will include an extra 50,000 square feet and efforts to not disrupt the neighborhood while renovations are ongoing.