Madison Packer led the Metropolitan Riveters in the 2019-20 season. It was her first one as captain and fifth with the team. She pretty much embodies what it means to be a Riveter. Her leadership is unmatched and she also puts great points on the board. Alongside fellow veteran Rebecca "Moose" Morse and center Cailey Hutchison, the three were a great group of captains and kept the team where they needed to be.
Now as Season Six of the National Women's Hockey League (NWHL) approaches, the Riveters released their leadership team for this season. You guessed it — Packer will be the captain again with Morse and Hutchison keeping their "A's," and fellow NWHL veteran Kiira Dosdall-Arena will also be receiving an alternate letter. Another strong group for another strong season, so we took a look at each of the captains.
Madison Packer
Packer's leadership is unmatched and she also puts great points on the board. She scored 13 goals and acquired 21 assists in 34 games just last year for a total of 42 goals and 43 assists in her professional career. Packer has been on the team longer than any other player and has appeared in four NWHL All-Star games since the league's start in 2015. She's the Riveter of all Riveters — the biggest influence on this team. She did a great job leading last year, so it just makes sense to continue that into this season and future ones.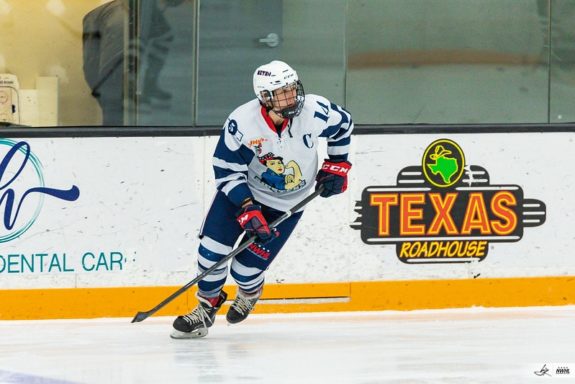 Packer has two main qualities that are perfect for captaining this team — fulfillment and leadership. You can always look to her to be on the ice for a goal, as it was usually her or linemate Kate Leary scoring it. There were countless Leary to Packer and even more Packer to Leary plays that created most of the team's goals, especially when they needed one most. The offensive pressure she creates makes for intense plays and more points. A captain you can count on to push you and your team to their best is perfect for the upcoming season, especially when it will look different than those past.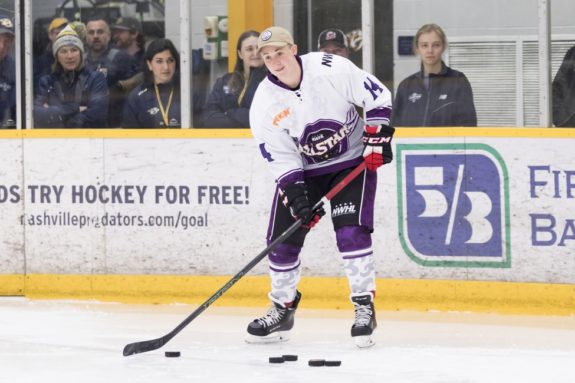 Speaking of being your best, Packer is also an incredible leader. Right next to her wife and NWHL Players' Association Director Anya Packer, the two make for an unstoppable pair. She is always for putting the team and their needs first, keeping their heads up after tough losses and congratulating for important wins. It is a trait essential to all leaders, one that Packer has no problem influencing the team with.
Kiira Dosdall-Arena
She's also had quite some experience with the team. Dosdall-Arena served as an alternate for both the 2016-17 and 2018-19 seasons before taking a break and then coming back, and has also played in all five completed NWHL seasons. She's put up a few points from the blue line and is always known to be a consistent, determined defender. Although a defenseman's points may not always show their skills, you can see through this for her and many other defensemen.  
She has similar leadership qualities to the other captains, but plays a different position as one of the team's top defenders. As Packer is leading the offense, her and Morse are leading the defense. Dosdall-Arena has a passion for this team that makes her a great leader.
She has seen the league from the start and all the milestones they have accomplished, and could not be prouder with the result. Her uplifting attitude adds to that veteran leadership that head coach Ivo Mocek has picked and you can count on her to keep the puck in the zone. Her experience within the league will help to transfer to the younger players for a long-lasting influence.
Rebecca Morse
It is evident that Morse is one of the most influential players to come through the NWHL. Her bright aura radiates through any room, or any ice she is playing on. She has also been an essential part in formulating a strong defense for this team and scored four goals and seven assists in the 2019-20 season while doing that.
Her dedication and drive to take the Riveters to the top matches Packer's and Dosdall-Arena's. Teammates first, team first is her focus. She joined the team in Season Two and has since led while also appearing in the All-Star game for the first time last season.
Morse has continued to use her social media platforms to make her name in professional hockey. She is always for tweeting out her support to fellow players, advocating for the league and showing hockey fans that women's professional hockey is making big strides.
She has such a strong voice and is quite influential when it comes to something she is passionate about. For Morse, it is her productive, positive attitude. If there is one person you know will be in a good mood come game day, it's her. Tie all of these assets together and you have yet another perfect piece to the Rivs captains.
Cailey Hutchison
She only has one NWHL season under her belt, but is already making a strong impact. Hutchison centered the ever-delivering Packer and Leary first line in her rookie season and proved her worth in the league. Coming off her senior season at the University of Maine wearing an "A," she was able to put it right back on her Riveters jersey in her first professional season. She scored three goals and totaled eight assists while always making her mark on the ice.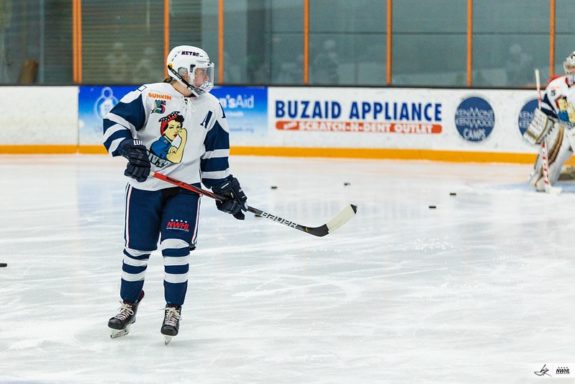 Hutchison fought for the puck and put shots on net while trying to create chances for her linemates, something that obviously payed off when you look at the stats. She also checks the box in positive thoughts and incredible drive; common attributes throughout these Riveters captains. As she heads into her sophomore season, this young forward still has skill to develop and plays to make for the team.
The Rivs Are Ready For Season Six
All of these Riveters have common themes running through their personality and style of play. They are dedicated to the cause, know how to get some points and put the team first. Time will tell what the 2020-21 season will bring for the team, but right now it's looking pretty positive.  
---
---