There's a famous clip from one of the early seasons of America's Next Top Model where Tyra Banks screams, "I was rooting for you, we were all rooting for you." If somebody could take that video and edit in a globe over Tyra's face and a Slovak flag over the model she was yelling at, it would sum up this game better than any amount of words from me ever could.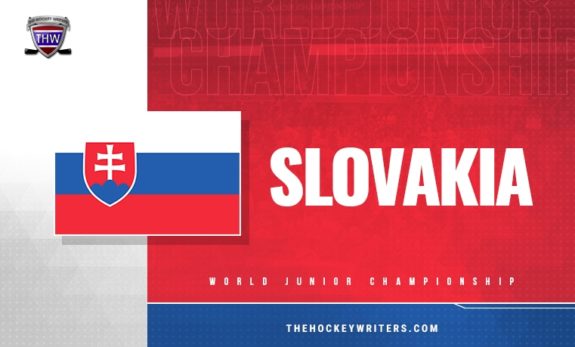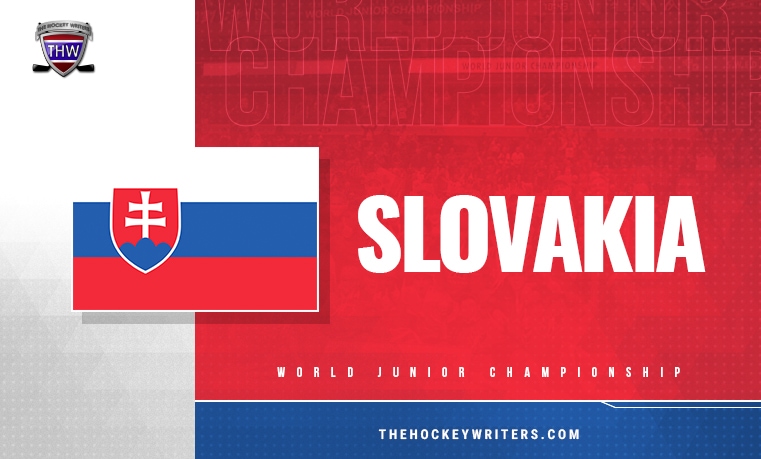 Slovakia's 6-0 loss to Finland finishes off their group stage at the lowest of lows after reaching some highs early on. Starting the tournament with a win and a quality loss made it look as if they were not a team who could be taken lightly. This loss against Finland unravels that idea and makes it seem more fantasy than reality. The tragic part to it is, we may never know how good this Slovak team could have been because they inflict so much misery on themselves that it's impossible to gauge them.
Goaltending Is Not a Problem
The game started off well enough. Finland scored on their fifth shot nearly halfway through the first period. At that point, the shots were even at five apiece. By the end of the game, though, those shot totals were 50 to 12 in favor of Finland. For Slovakia, that means five shots in the first 10 minutes and seven in the final 50 minutes. For Finland, that means five shots in the first 10 minutes and 45 shots in the final 50.
Samuel Hlavaj spent much of the game under siege. The Finns got players in his face and crashed his crease often. The second period was especially bad as the Slovaks allowed 22 shots on goal. The stalwart defense that defined their game against Canada was nowhere to be found as Finland practically operated at-will in the Slovak zone.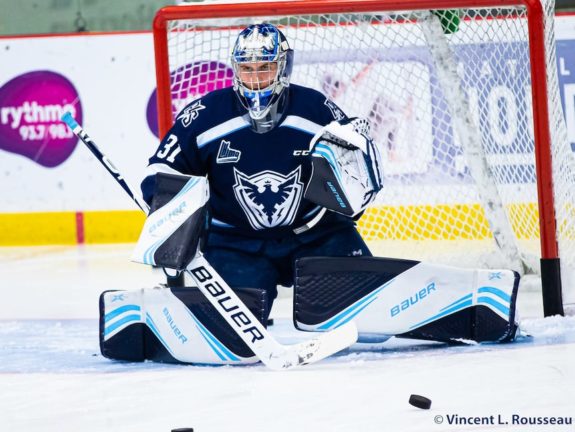 Captain and big-minutes defender, Samuel Knazko was out for this game and it showed on the back end. David Mudrak and Andrej Golian each played in excess of 19 minutes and worked hard to try to fill the void. Sixteen-year-old Simon Nemec also played 19 minutes, while Marko Stacha played just over 20.
Without question though, Knazko's 18 minutes per game and transition capability was sorely missed. This was good experience for Nemec who is likely going to be expected to be a big leader for the Slovaks on next year's defensive unit.
Goal Scoring Is a Problem
Slovakia scored a total of five goals across four games. It's simply not enough. They were ranked seventh out of the 10 teams in the tournament in scoring efficiency.
Martin Chromiak has not been the offensive leader they needed him to be, but the effort has definitely been there from him. I thought his commitment to two-way play has been admirable, considering it's not something he's known for. The problem is, Chromiak is a finisher and not enough of a playmaker to make things happen on his own.
I had hoped we would see some playmaking ability from Olekij Myklukha or Juraj Slafkovsky, but there just hasn't been enough cohesion for them to be able to work as a team. Both players have made fantastic individual efforts with Myklukha grabbing a goal for his troubles.
🚨🇸🇰 It's 2-1 for @HockeySlovakia Jakub Kolenic with a nice lead pass to Oleksiy Myklukha for the go-ahead goal against @deb_teams #WorldJuniors pic.twitter.com/sw4Zxh76ak

— IIHF (@IIHFHockey) December 29, 2020
Jakub Kolenic, who had the nice breakout pass on the Myklukha goal, has made some other nice plays throughout the games, but they seem to materialize into nothing. It has just been sporadic great individual efforts here and there without a lot of cohesion. That issue was on full display against Finland as the Slovaks were shut out and only registered 12 shots. If they want to advance beyond the quarterfinal, they're going to have to find some goal scoring.
Build a Summer Cottage in the Box
Slovakia took five minor penalties in this game. Their total of 18 minor penalties for the group stage of the tournament puts them with the second most. Six of those were divided up between their first two games. After the Canada game, it looked like Slovakia might have turned a corner with regard to taking too many penalties.
RELATED: The 1 Takeaway From Slovakia's Overtime Loss to Germany
That has proven to not be the case. With seven minors against Germany and five against Finland, the Slovaks have reverted back to old habits. They may want to consider building a summer home in the penalty box because they certainly visit it enough. I have chalked up the Slovak propensity for taking penalties to have something to do with how IIHF rules are called versus how the rules are enforced in their league.
Many of these players play their hockey in the Tipos Extraliga and Slovak juniors. There comes a point where the on-ice discipline is on the coaches more-so than the players, and I think we are at that point. This is an area of weakness that is going to have to be a point of focus for Slovakia in future tournaments.
Back to Square One
Slovakia came into this tournament looking like a team that would be lucky to steal some points and advance to the elimination round. After getting the win against Switzerland and battling Canada to a tight 3-1 loss, it looked like there might be more than met the eye. The overtime loss to Germany could have been a win if they stayed out of the penalty box. After three games, sitting at a record of 1-1-1, Slovakia looked as if maybe they had gained some ground on some of the more powerful nations.
RELATED: 2021 World Junior Championship Team Slovakia Preview
This loss to Finland looked painfully similar to Slovakia's pre-tournament loss to the Czech Republic. My feelings could be best summed up by paraphrasing an infamous Dennis Green NFL press conference. Slovakia is who we thought they were. They cannot stay out of the penalty box.
They get caved in on shot metrics and possession and need their goaltenders to be superheroes just to keep them in games. The tight loss to Canada being their tournament mountaintop is, unfortunately, very telling. To make matters worse, their play in this contest makes that moment seem like a fluke.
Where Do They Go From Here
Slovakia has made it through to the quarterfinal. Germany's defeat of Switzerland helped them secure a total of five points, so Slovakia's four points puts them in fourth place in the group. For them to win another game and threaten for a medal, they're going to have to find the gumption that they showed against Canada.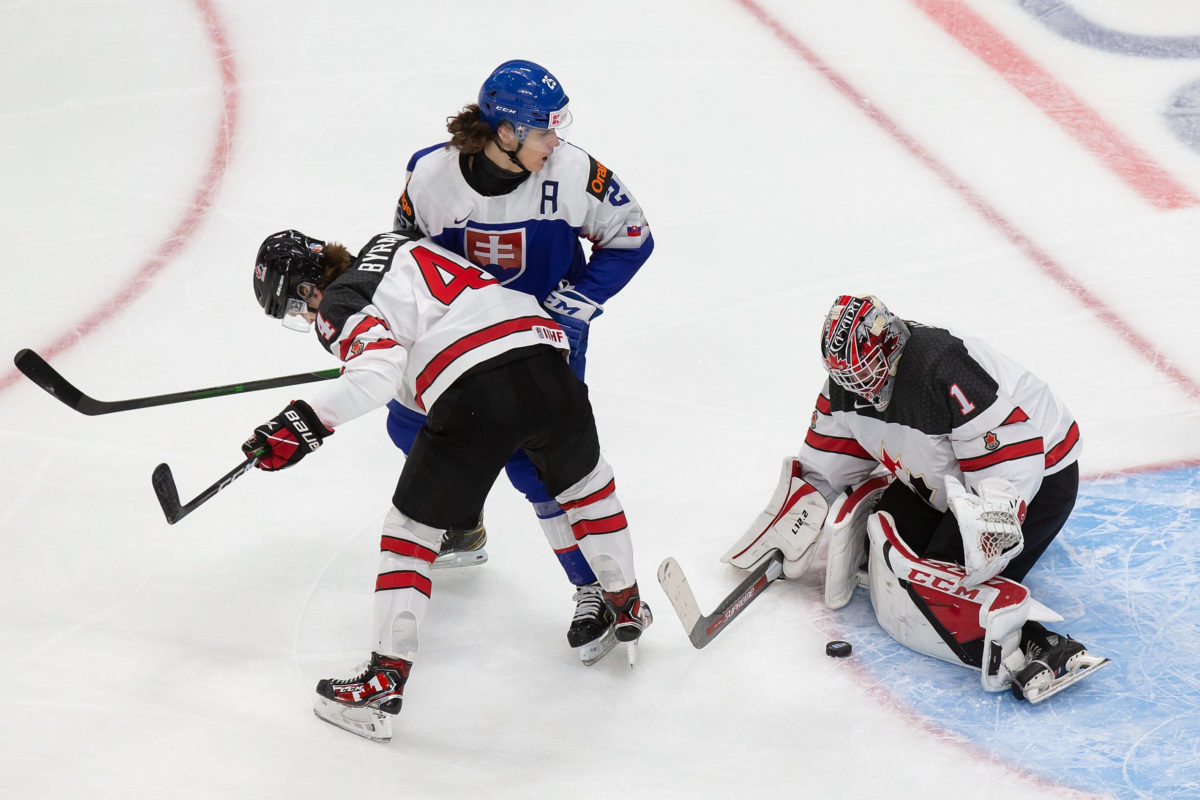 Also, they're going to have to stay out of the godforsaken penalty box. I don't think they can do it, but on the bright side, the four points they acquired this year was a step up from the three they acquired last year. So, I guess that's something.
All the 2021 World Junior Championship Team Information:
Austria — Team Preview — Roster
Canada — Team Preview — Roster
Czech Republic — Team Preview — Roster
Finland — Team Preview — Roster
Germany — Team Preview — Roster
Russia — Team Preview — Roster
Slovakia — Team Preview — Roster
Sweden — Team Preview — Roster
Switzerland — Team Preview — Roster
USA — Team Preview — Roster
Selection Camp Invites by NHL Team
Draft Eligible Players to Watch
One Player to Watch for Each World Junior Team
7 Predictions for the 2021 World Junior Championship
---
---