The women of the National Women's Hockey League (NWHL) head to historic Lake Placid, New York, in just under 60 days to play their 2020-21 season. The league announced on Wednesday that they are having a bubble similar to what the NHL did from Jan. 23 to Feb. 5, 2021, at the 1980 Rink – Herb Brooks Arena, where the iconic "Miracle on Ice" took place. As they prepare for season six in the midst of the COVID-19 pandemic, let's look back at the connections the Metropolitan Riveters have to this classic location that will forever hold a special place in theirs and countless other hockey fans' hearts, as well as what we can expect to see from this team.
Morse, Hutchison and Dosdall–Arena's Memories 
National Sports Academy (NSA) may have permanently shut their doors in 2015, but it will forever be a part of five-year defenseman Rebecca Morse's life. She attended this school specifically meant for winter sport athletes from 2006-2010. Placed conveniently a short walk away from the Olympic Center at the southern tip of Lake Placid, she was able to train and play home games where Olympic athletes did, and where the United States won the gold medal at the 1980 Olympics.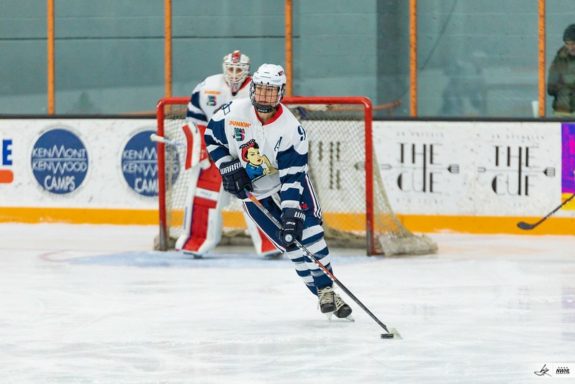 Forward Cailey Hutchison was able to have a similar experience when she attended Northwood School, a boarding school located between Echo Lake and Mirror Lake in the town of Lake Placid. She also trained at the Olympic Center while a member of their women's team.
As for other five-year defenseman Kiira Dosdall-Arena, her memories of Lake Placid are a bit different. She married her husband Pete there in November 2019, experiencing the location at its coldest, but most picturesque time. What better memory to have of somewhere than where you got married?   
These three Riveters all have the shared connection of some of their fondest memories being at this bubble location. For Morse and Hutchison, coming back after growing their game in Lake Placid will be an unforgettable homecoming. Better yet, they are not high school hockey players this time; they are professional hockey players. Dosdall-Arena will be able to relive her memories of her special day while playing the sport she loves professionally.
What to Expect From the Rivs in the Bubble
With the most recent signing of defenseman Allie Olnowich, the Riveters now have eight defenseman, 13 forwards and two goaltenders for a total of 23 players for the 2020-21 season. A lot of new faces have been throw into the mix, as seven will be brand new to the NWHL.
Leila Kilduff, Morse and Dosdall-Arena will be the three to lead the defense as Samantha Fieseler, Sammy Kolowrat, Bridgette Prentiss and Saroya Tinker get accustomed to the NWHL and learn from these veterans.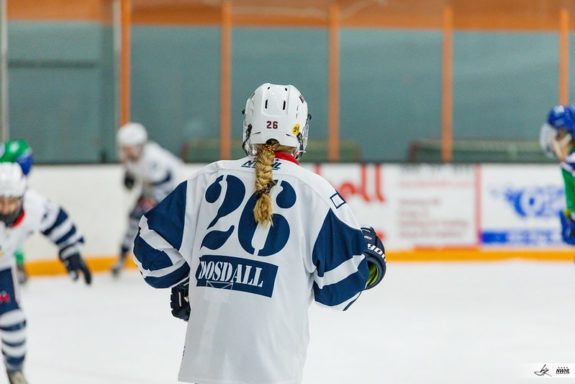 Their offense looks like it is going to be pretty unstoppable; there are so many players to choose from to find that right combination on the first and second lines. The top line of Madison Packer, Hutchison and Kate Leary always delivered last season, but now there are more options — put Kelly Babstock there or give Kendall Cornine a first-line chance following 13 goals and 11 assists in 2019-20. They also have Rebecca Russo back from the Isobel Cup champion team, and new NWHL talent like Theresa Knutson and Paige Voight.
Expect the Riveters to come to Lake Placid with speed, talented offense across the board, a new but solid defense, and a ton of drive. This is a team that is dedicated to the Rivs and to each other. Their hard work in practice the past few months has proven they are determined to make this season the best one yet, no matter the circumstances.
Counting Down the Days to the Bubble
As they will only be playing each team once in the bubble before playoffs, the Riveters have to make each one count, especially against harder teams like the Boston Pride if they want to push to the Isobel Cup Final on Feb. 5. One thing we know is that Morse, Hutchison and Dosdall-Arena love the location of where their next season is going to be played, and so do their teammates. Over 95% of league players have committed to going to Lake Placid already.
The NWHL will continue carving the path for women's professional hockey as it is the first women's professional championship to be played there. As January approaches, the league will anticipate this different, but thrilling season as they prepare to make history.
---
---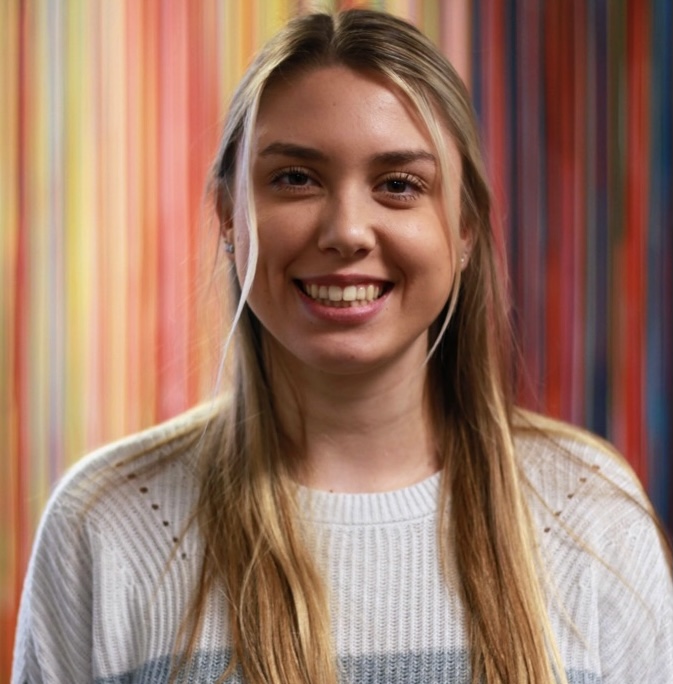 Sam is currently Managing Editor, and used to be Sports Editor, of The Montclarion, Montclair State University's student-run multimedia newspaper. She'll be earning her Sports Media and Journalism degree from there in Spring 2021. A hockey fan since she was a young girl, she covers the Montclair State men's team as well as the Metropolitan Riveters and New Jersey Devils for The Hockey Writers.