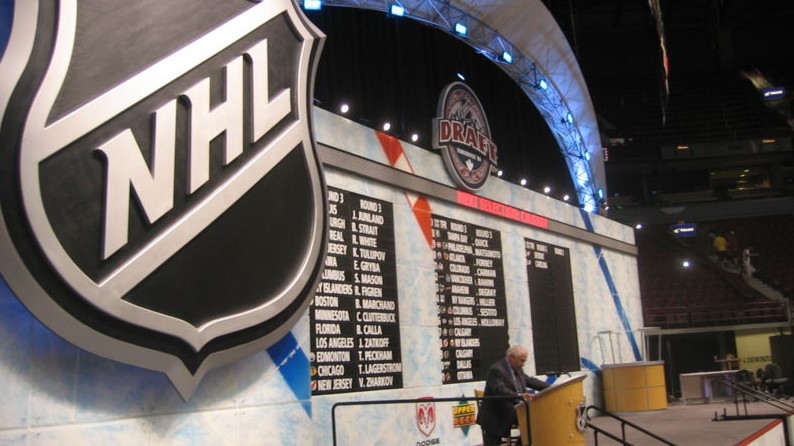 We continue our look at the second half of the Mike Gillis era in Vancouver. For part one click here.
As a team that has been by all measures successful during their time under the current general manager's thumb, the Vancouver Canucks have gone from back to back Presidents Trophies to back-to-back first round exits, a coaching change, and a tumultuous first season under their new head coach. Embroiled in a seven game losing streak and coming off a two-week break for more than half the team, are the Canucks built to return to prominence? Or is the current skid an indicator of a growing problem with no ready solution?
These next three drafts are obviously still very much up in the air. Even still, there have already been both encouraging signs as well as some notable bums. In its full scope, how prepared are the Canucks of the future to help the Canucks today? Mired in a goal drought to rival a Biblical plague, the basic question is: what comes next for Vancouver?
2011 NHL Draft
With the 29th overall pick, after losing the cup finals to Boston, the Vancouver Canucks selected Danish winger Nicklas Jensen. He instantaneously became the most valuable asset in the Canucks' pipeline. With two screaming jet engines for feet, Jensen can fly. He has an excellent and thorough skill-set in the offensive end, and at 6'3 he has a professional body. The questions will come into play with regards to not only his awareness in the defensive end, but also on what John Tortorella thinks. His defensive awareness will be a major factor on whether or not the coach will trust him enough with extensive ice-time. Gillis can force Jensen onto the Vancouver bench, but Tortorella may just leave him there. Regardless, in time, Jensen projects as a gifted top six forward if the cookie crumbles as Vancouverites certainly pray.
Also, there is this.
Goaltender David Hoznik was next, a Czech goalie whose 4.40 GAA in the 2012-13  junior season still boggles the modern mind. He now plays in a league called the MHL. That's like being a shareholder in joogle.com
90th overall pick Alexadre Grenier is an interesting project. Certainly not without skills, the young 6'5 winger is currently sharpening his blades for the Utica Comets. His 32 points in 51 games this season are an encouraging sign. If he continues to develop there is a decent chance he finds himself with a cup of coffee in B.C in a year or two. The 101st overall pick, center Joseph LaBate, played high school hockey at the Academy of The Holy Angels, which seems like a pretty prestigious accomplishment. He continues to develop as a member of the Wisconsin Badgers. LaBate's size (6'4) projects well as a bottom six center down the road if things continue to progress.
After Jensen, the prize of this class is defensemen Frank Corrado. A steal in the sixth round, Corrado has exhibitied excellent vision and the ability to produce at the highest levels. He is arguably the Canucks best defensive prospect and is currently in orbit around the big club.
2012 NHL DRAFT
Brendan Gaunce, the Canucks first round selection, is a leader, a grinder, and skates like he is spinning his blades through a bucket of vanilla pudding. While there is great upside in terms of his character and ability to lead men, Gaunce has not exactly blown the doors off of Rogers Arena in his attempt to elevate his play. Regardless, he plays the sort of game that makes John Tortorella tumescent. The book has yet to be written on Brendan.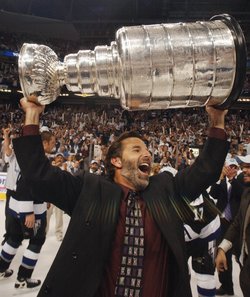 Second round pick Alexandre Mallet is a similar, lunch-bucket type player, who possesses an immense battle-level. He will spend the next year or more bouncing between Kalamazoo and Utica,  but like Gaunce will be the type of skater that the head coach is known to admire.
The remainder of the draft is a harrowing pool who is most notable for including Wesley Myron, a local boy from B.C who currently plays for the Victoria Grizzlies, a team that sounds like a defunct basketball franchise that now plays in Memphis, Tennessee.
2013 NHL DRAFT
The 2013 draft is, and should be, known for the trade of Cory Schneider. Dealt for the highest draft pick since the twins came to town, the Canucks used the ninth overall pick on Bo Horvat. Given the small sample size, it is difficult to properly asses Horvat's future, but all signs point towards the young man unfolding into an NHL-capable forward. He has the size, feet, and brain of a pro. Short of making a promise at this very premature stage, Bo Horvat remains a talent with all the tools to excel at the highest levels.
Even better, the Canucks still had their own first round pick to burn. With the 24th pick of the draft Vancouver selected Hunter Shinkaruk, currently playing in Medicine Hat. The utterly phenomenal hockey name aside, Hunter is a gifted and ferocious hockey player who lives in the filthy parts of the rink. He is a mucker with hands. His hometown is Dirtyville. He is, however, more willing than able to perform the task, as he could benefit from a few more pounds and the kind of hockey body that supports his nature. Anything is possible, and with more than 100 points in two years with the Tigers, Hunter is showing he can be as saavy as he is scrappy. Shinkaruk is absolutely a young skater to watch.
Another notable selection is fourth round choice Jordan Subban, the youngest and arguably least impressive Subban brother. As any pick in a draft that happened less than a year ago, we just can't say anything definitive. But a promising first round will suffice any explanations about what happened in the latter turns.
And?
There are obviously many questions to be answered, and most if not all of those answers will only come with time. But what we can say with certainty is that Vancouver's current core skaters were not the product of Mike Gillis' s effort. The twins, Ryan Kesler, Kevin Bieksa, Jannick Hansen, Alexander Edler, et cetera et cetera were the work of Brian Burke and his acolyte Dave Nonis. No NHL general manager who wins back to back President's Trophies is going to garner an abundance of searing criticism. The team has been the class of Canadian hockey for many a year. The problem comes when we consider the 2014 Canucks' inability to put pucks in the net. A franchise that builds through the draft is one that uses its money and time effectively. That is, of course, if they draft well. The Vancouver Canucks have a top-heavy pipeline that lacks depth. While we can debate ad nauseam whether or not the high level prospects should be given a chance at the next level, it does not serve the Canucks, or any professional hockey team, to have a multitude of draft picks fizzle. There are holes throughout the system.  And with the Canucks falling on their faces in third periods this season, it just may be that the biggest holes are currently on ice three times a week in a Canucks jersey. This isn't the time to point fingers, but that hour is not exactly in the science-fiction timeline. In the push for a playoff spot, the Vancouver Canucks need to examine every option. The Twins were drafted in a different century. The future must come sooner than later.