If the Minnesota Wild has a remote chance of winning the Stanley Cup in the near future, the development of its farm system in Iowa will be a major factor. Minnesota began its affiliation with the Iowa Wild of the American Hockey League for the 2013-14 season. Since then, Iowa has missed the playoffs for the past five seasons.
They were at the bottom of the standings in their first three seasons but came up just short of making the playoffs in the last two. On the other hand, Minnesota has failed to get beyond the first round of the NHL playoffs in its past three seasons, recently losing to a speedy Winnipeg Jets team in five games.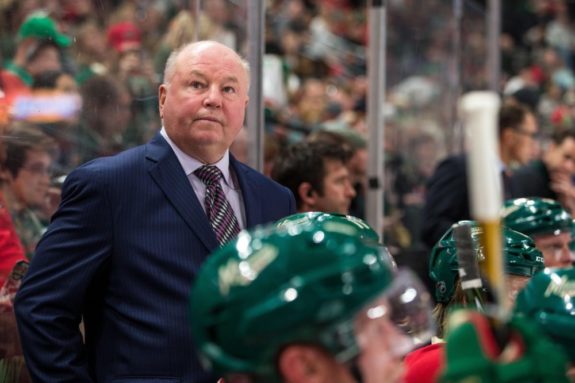 A good AHL feeder system is vital to an NHL team's long-term success. It's especially beneficial when the farm team is in close proximity. A three and a half hour drive separates Des Moines and Saint Paul, which has significant advantages for quick, same-day call-ups.
Minnesota Wild head coach Bruce Boudreau considers their Iowa farm team crucial to his team's operation. "We need them," Boudreau told the Des Moines Register. "If you don't have good depth in the farm club, you're in trouble. You get injuries in the salary cap era, you need these guys."
New Iowa Wild Head Coach Tim Army
The Iowa Wild welcomed new head coach Tim Army to the fold in mid-July after Derek LaLonde left to take an assistant coaching job with the Tampa Bay Lightning after two years of service in Iowa. In addition, former NHLer Tom Kurvers was named Iowa's new general manager on July 31.
Army's last stint as a head coach was in 2011 when he manned the helm at Providence College. His last three years behind the bench with the Friars did not go well but in his time as an assistant coach for the Colorado Avalanche and Wilkes-Barre/Scranton Penguins in the last seven seasons, Army learned some valuable coaching skills and is eager to apply them to Iowa.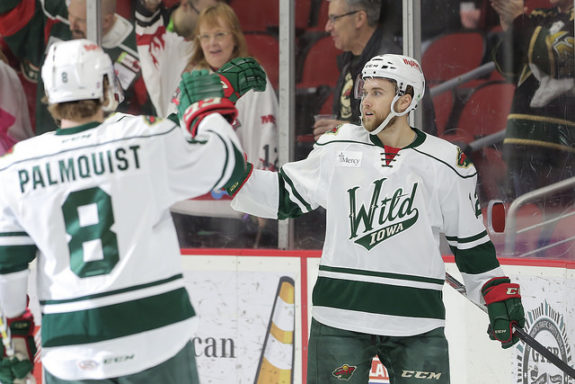 "I think you learn more from times where it doesn't go your way, you get more out of it," Army told the Des Moines Register. "I think it's given me the opportunity to redefine myself as a coach. I'm excited about the development process with our guys, individually and collectively. The goal is for the Minnesota Wild is to win the Stanley Cup. But the things we need to do here in Iowa are going to be critical to that. We've got to develop players here so they're ready to go to Minnesota when they're ready to play and make a contribution."
Nick Seeler Making the Best of His Time in Minnesota
Throughout the past five seasons, a few players from Iowa have graduated to full-time status in Minnesota's lineup. Notable forwards Jason Zucker (22 games for Iowa in 2013-14), just signed a five-year, $27.5 million contract, while solid defenseman Matt Dumba (20 games for Iowa in 2014-15) scored a five-year, $30 million contract. Minnesota native Nick Seeler, who played 106 games over the past two seasons in Des Moines, played in 22 regular season games with his hometown team toward the end of last season and signed a three-year deal worth $2.175 million.
For Seeler, staying up in Minnesota keeps him focused on playing his style of hockey. "(Just) be a little bit grittier and block shots," Seeler told the Des Moines Register. "(To) be good on the PK when it presents itself and just make the simple plays. Being able to make a good first pass out of the zone; get the forwards moving up the ice was really important to start off when I got up (to Minnesota) and I just try to continue to do that."
The Stanley Cup may forever elude the Minnesota Wild, especially with the age and health of players such as Eric Staal (33), Zach Parise (34) and Ryan Suter (33), but with youthful forwards Sam Anas and Justin Kloos honing their skills in Iowa, the duo will most likely help the Wild's offense in the near future.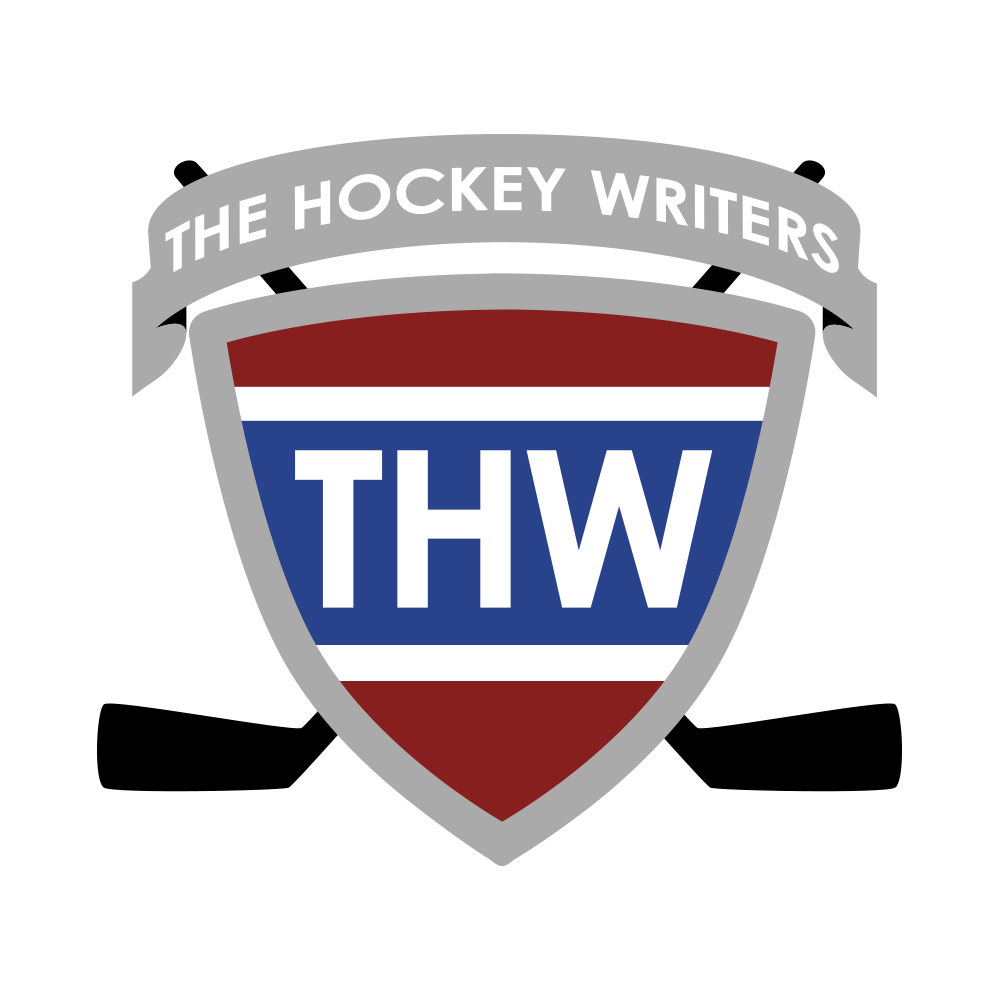 The Hockey Writers is:
1) A top-tier hockey media company delivering a top-notch, in-depth look at the NHL
2) A collective of some of the best hockey writers anywhere
3) A multimedia provider with daily podcasts and YouTube shows
4) Well-respected and widely-cited NHL prospect and draft resource