On Tuesday evening, GM Chuck Fletcher made his first move of Trade Deadline season, showing that the Wild have every intention of creating a playoff push.
The Minnesota Wild acquired Sean Bergenheim and a 2016 7th round pick from the Florida Panthers in exchange for a 2016 3rd round pick.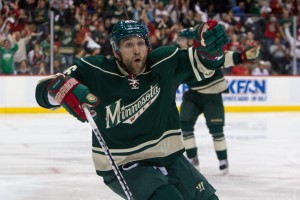 Bergenheim will be looked upon to come into the roster in a third or fourth line role and provide some extra scoring depth. The Wild are currently shorthanded up front with the injuries to Matt Cooke, Ryan Carter and Jason Zucker.
On a night where Minnesota failed to capitalize on opportunities, during a 2-1 loss to the lowly Edmonton Oilers despite having 34 shots on goal, Bergenehim will hopefully be able to provide a few extra significant goals.
Sean Bergenheim, 31, is in the final year of his four year contract. He scored 8 goals and 10 assists in 39 games this year with Florida. The former first round pick in 2002 has played 489 career games for the Islanders, Lightning, and Panthers.
After being a healthy scratch for multiple games this year, including the last three, Bergenheim and his agent requested a trade out of the Sunshine State. His request was met, and he'll be on his way to the State of Hockey for the remaining 22 games.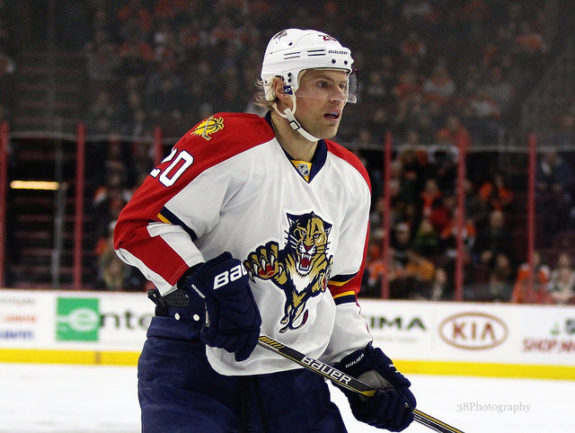 The Minnesota Wild are likely not yet finished revamping their roster before Monday's 3:00 PM EST deadline. Aside from the three forwards that are out, Keith Ballard is also likely out for the season with concussion issues, and Jared Spurgeon is now on the IR as well. The Wild may be interested in a third pairing defenceman and possibly another bottom six forward too. We had earlier predicted that Minnesota would go after either Jiri Tlusty or Cam Atkinson before the Bergenheim trade in our Trade Deadline predictions for the Minnesota Wild.
What do you think of the Bergenheim trade? Who else will the Wild acquire? Please discuss in the comments!