With the 2014 Trade Deadline in just about two weeks time, coming at 3:00PM EST on March 2nd, trade rumours are in full effect.
Although none of the players that are known to be available will knock your socks off, there are definitely some very intriguing parts available that most playoff contenders wouldn't mind adding to their roster.
Many second and third line forwards are available, while some second pairing defencemen are also on the block. However, it's the unknowns who could make the biggest splash on deadline day.
As for the Minnesota Wild, they are currently on the brink of a wild card position and are playing their best hockey of the season right now, going 11-1-1 in their past 13 games. They are definitely a team that could be interested in some parts to improve on their depth.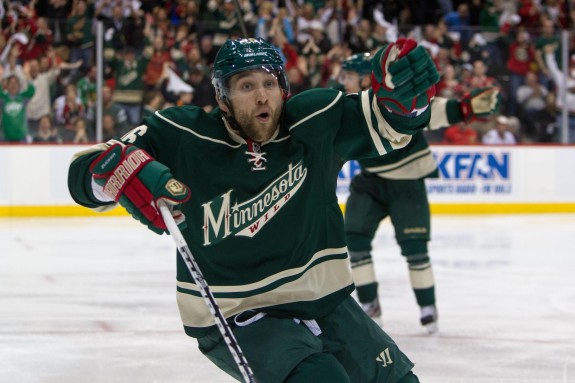 The Wild are dealing with some injuries of late as well including Jared Spurgeon, Matt Cooke, Jason Zucker, Ryan Carter and Keith Ballard. Both Cooke and Zucker are likely out for the remainder of the season, so Minnesota may be interested in some depth forwards that could add some scoring punch.
Who's Available
Antoine Vermette- He is the highest profile player and is certain to be dealt before March 2nd, so he will come with a hefty price. Arizona is looking for a first round pick and a solid prospect in return for the pending UFA. Vermette has 13 goals and 22 assists in 59 games this season.
Jiri Tlusty- The former first round pick is having troubles signing an extension in Carolina, so the Canes may likely trade him instead of losing him for nothing. The pending UFA would likely cost a second/third round pick. Tlusty has 13 goals and 10 assists in 51 games this year.
Cam Atkinson- The 5'8 former 6th round pick hit the 20-goal mark last season, and could do it again this year. His availability is not certain, but the Blue Jackets are entertaining offers. He would cost a second round pick or an above average prospect. Atkinson has 13 goals and 11 assists in 53 games.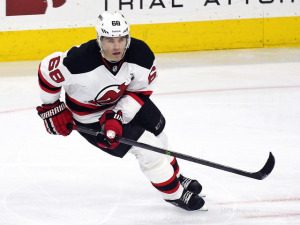 Jaromir Jagr- The 43 year old veteran is looking to go to a Stanley Cup contender at the trade deadline. Another pending UFA, his price will come much lower than Vermette's, likely a 2nd round pick and an average prospect. Jagr has 11 goals and 18 assists in 55 games.
Sean Bergenheim- The 31-year old has requested a trade out of Florida after being a healthy scratch multiple times this year. He has never had more than 30 points in a season and would likely cost a third and a late round pick. Bergenheim has 8 goals and 10 assists in 39 games this year.
Chris Stewart- The 18th overall pick in 2006 has quietly been a very solid NHL player, aside from two or three off years. Buffalo will very likely trade him at the deadline, taking the best offer available. He should garner a second and third round pick. Stewart has 9 goals and 13 assists in 57 games.
Who Minnesota Should Trade For
The Minnesota Wild should likely try to acquire at least one depth forward before the trade deadline. They cannot pay more than a realistic price however, and may lose out on many players because of that.
Jiri Tlusty or Cam Atkinson: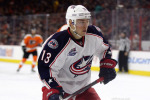 Both Jiri Tlusty and Cam Atkinson come at reasonable prices and without a ton of attention on them, which would allow the Wild to give up less. They are also both young pending free agents looking for a new home, which Minnesota could give them for years to come. Either player could come into a third line role and provide a little extra offence while Zucker and Cooke are out.
Who do you think Minnesota should trade for? Discuss in the comments!
Contributor for the Toronto Maple Leafs and Prospects. Scout with the Oakville Blades of the OJHL. For questions, concerns, or comments, contact me at devinslawson123@hotmail.com or on twitter @SlawsonTHW.