There's something undeniably beautiful about Mitch Marner, a right-winger rookie playing for the Toronto Maple Leafs. Even The Great One puts him up there with Auston Matthews and Connor McDavid, both of whom were drafted at No.1 in the last two drafts. Marner is 19-years-old, stands 6-feet tall and weighs 170 pounds. He currently ranks first for most points of all NHL rookies, with 44 points in 50 games. He also ranks first for most assists (31 assists) among rookies.
Marner is one of a kind, yet he holds some similar attributes to that of McDavid. The Edmonton Oilers star plays center and leads the NHL with most points (60 points in 54 games). He also ranks first for most assists (42 assists) and No. 39 for most goals (18 goals), which is a ranking tied among 12 other players.
Mitch Marner & Connor McDavid
The differences between Marner and McDavid are indeed astronomical, however, their similarities may be what sets them apart from everyone else. One of the things to keep in mind when comparing these two players is that Marner uses a right-hand shot and McDavid uses a left-hand shot. Marner clearly has a preference for the right side of the net in terms of where he positions himself before shooting. McDavid doesn't have any clear preferences when it comes to his position and shooting. Even though he shoots with a left-handed stick, he often takes backhanded shots on the right side of the goalie crease.
When it comes to Marner, though, he rarely uses his backhand at all. Another differentiating feature is Marner's inability to keep still. He's constantly moving and tends to circle around a face-off circle in the offensive zone before going in for the shot. McDavid doesn't do that so much and has scored multiple goals from a standing-still position when he's in close proximity to the net.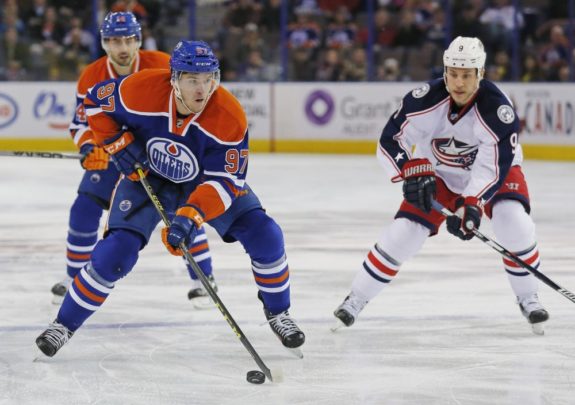 Marner, McDavid & the Florida Panthers
Marner's breakaways are quite similar to McDavid's. Their speed is often unmatched and there are at least a couple of teams whose defense has failed to stop them from breaking out. One of these teams is the Florida Panthers.
In this game on Nov. 17, 2016, Marner found himself on a breakaway after fleeing the grueling efforts of defenseman Michael Matheson (No. 19). Marner used his significantly lighter body to shield the puck from Matheson and he did it beautifully.
Two months later on Jan. 18, 2017, McDavid also found himself in a similar breakaway situation after defenseman Aaron Ekblad (No. 5) was unable to intercept the pass between Leon Draisaitl (No. 29) and McDavid. The result was predictable, to say the least.
The fact that both of these breakaway goals were scored against the same team may reveal a weakness in the Panthers' system. Forwards with unparalleled speed are becoming more prevalent in the NHL because they're doing what needs to be done. They're finding new ways to make things happen. Last week, McDavid won the Bridgestone NHL Fastest Skater at the 2017 Coors Light NHL All-Star Skills Competition, with a time of 13.02 seconds. He actually broke the record of 13.17 seconds, which was set by Detroit Red Wings' forward Dylan Larkin only a year ago. Larkin also happens to be the exact same size as McDavid; 6-foot-1 and 190 pounds.
Marner, McDavid & the Arizona Coyotes
The Arizona Coyotes are another team who hasn't been able to prevent multiple breakaway goals from the speeds of Marner and McDavid. On Dec. 15, 2016, Marner scored a beautiful top shelf (right corner) goal against goalie Mike Smith on a breakaway:
In this particular situation, the Leafs simply bypassed Arizona's defense altogether. Coyotes' defenseman Oliver Ekman-Larsson (No. 23) never had a chance at stopping him. Unfortunately, this situation for Ekman-Larsson and Smith was all too familiar. Only three weeks earlier, on Nov. 25, 2016, McDavid scored in the exact same manner, except he scored on the left side of Smith's top shelf.
Here, Ekman-Larsson (No. 23) could have prevented the scoring opportunity but was unable to accelerate fast enough to stop McDavid in his tracks.
Babcock's Influence on Marner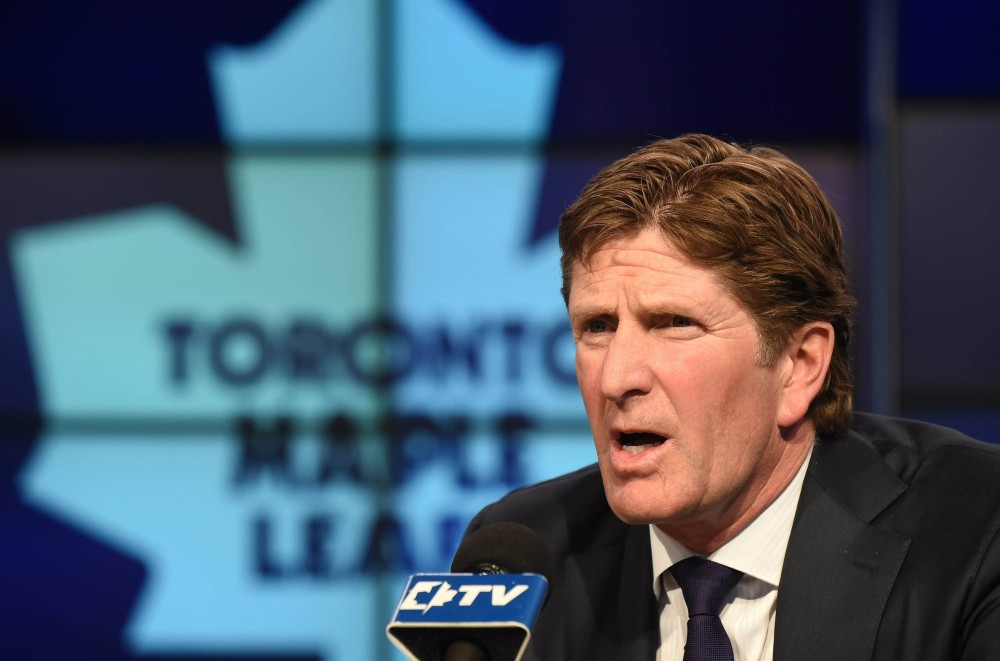 It goes without doubt that Marner is a beautiful goal scorer. He's quick, precise and demonstrates a magnitude of patience in seemingly chaotic situations. His ability to score goals in the National Hockey League is just one of his many gifts as a professional athlete. Greater than that is his ability to see the game and visualize the perfect play, which could very well be his biggest asset. Without this vision, he couldn't generate so many scoring opportunities, not just for his own 13 goals, but also for the 31 he's assisted. Complemented by speed, Marner's size seems to give him nothing but advantages against the league's toughest playmakers.
Mike Babcock, the Leafs' head coach, has a keen ability to see Marner for who he is and all his potential. Perhaps he even sees a bit of himself in him and maybe that's helping do his job so well. Regardless, Babcock's vision for young players speaks volumes about his capabilities as a professional coach. As Marner continues to impress fans and coaches alike, we can be sure to see him take on more responsibilities and therefore, we'll be sure to see more of that beautiful potential.