With the way this season has played out for the Montreal Canadiens, it feels like the franchise is at a bit of a crossroads. Stalwarts like Tomas Plekanec and Max Pacioretty have been in the rumour mill all season long as the frustration grows. The Habs are in sore need of more talent overall, particularly in the form of elite young players at the centre and defence positions. A team's core will usually consist of about four to six players who are the most important to their fortunes. Which current Habs deserve to stay and be the core group going forward?
The Veteran Voices: Price & Weber
Signing a long-term extension doesn't always guarantee a player staying, but in the case of Carey Price, it's hard to picture him leaving Montreal unless he wants to. Price has reportedly been suffering from chronic fatigue syndrome and hasn't played up to his usual standard this season. However, Price has battled back in the past to be better after rough stretches, so it feels a little foolish to doubt him. Either way, it appears he will continue to be a part of the Habs' core going forward. His superstar ability and leadership will be invaluable to the younger players coming up.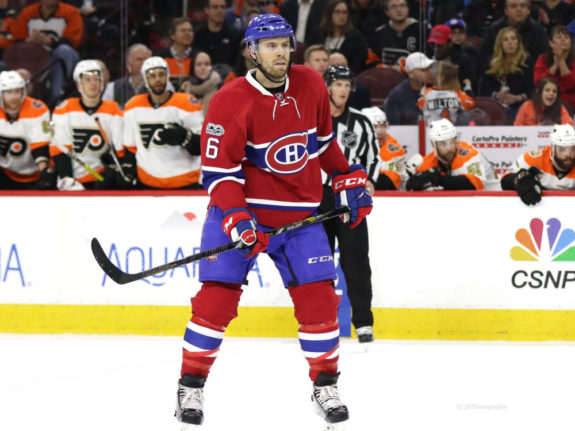 That high-level ability and leadership also applies to Shea Weber. For all the time spent complaining about Weber and what he isn't, at the end of the day, he is still a top defenceman and one of the most respected in the league. Rookie defenceman Victor Mete has cited Weber as someone who has helped him this season with the NHL game. Weber's contract isn't ideal and the temptation to sell high on his value is tempting.
However, unless they get a young top defenceman back, who replaces Weber? Jeff Petry has done a nice job in Weber's absence but having him as a long-term option in that spot is questionable. As for the current prospects, there are some good young defencemen in the pipeline but they are either too young or not projected to be top-pairing players. Unless another team makes a massive offer for Weber, it is better for the Habs to keep him.
The Habs Middle Men
As for Plekanec and Pacioretty, their futures are more uncertain. Logically, the Habs will flip Plekanec at the deadline for futures. For Pacioretty, the debate is whether to trade him. His contract makes him easy to move but the return has to be worth it before the Habs consider trading their captain and best goal scorer. With his contract expiring next summer, it might be best to move on before he wants to cash in an expensive long-term deal.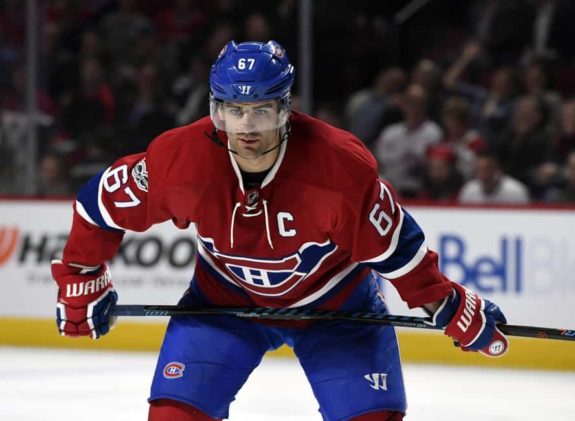 There is also the case of Brendan Gallagher, who some have speculated could be a candidate for captain. He is one of few Habs performing to expectations offensively as he recently potted his 21st goal of the season. Gallagher is the heart and soul of the Habs as he is one of few on the team who brings a consistent effort every night. However, is he a core player to build around? He's a good player and effective at what he does but isn't a star. Gallagher is a player the Habs are better off keeping but shouldn't be considered an untouchable.
Former Top Draft Picks and the Promise of Another
The Habs have two offensively-gifted former third overall picks in Alex Galchenyuk and Jonathan Drouin. Galchenyuk has been in trade rumours for years and while he was slow to start the year, his game has picked the last few months, as he is displaying a much better all-around game. He perhaps hasn't lived up to the lofty expectations placed upon him but he has been one of the best players from his draft class (albeit a weak one) and continues to make strides. 
For Drouin, he was the star pickup of the offseason, signing a new six-year contract upon his arrival. Thrust into the white-hot Montreal spotlight as the hometown boy and expected to be their offensive saviour, Drouin hasn't delivered on that promise so far. At just 22, Drouin has plenty of talent and there is no reason to give up on him. A switch to his natural wing position could yield better results. 
If the Habs end up picking in the top five (or ten) of the draft, that pick will be key in the future. Barring their finish and the draft lottery, the thought of Montreal potentially walking away with one of Rasmus Dahlin, Andrei Svechnikov, Filip Zadina, Brady Tkachuk or Adam Boqvist is enticing. While they need a centre the most, at this point, they need young elite talent at any position.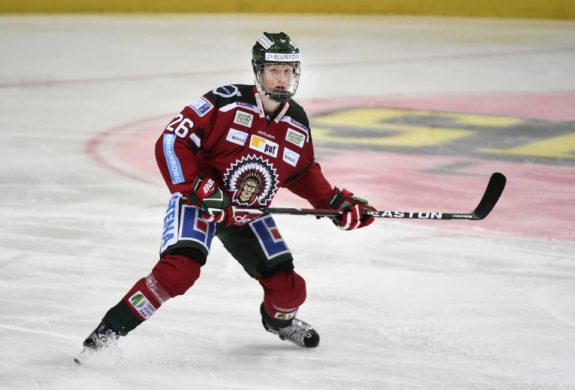 Who Will Be Left Standing?
With some of the big deals general manager Marc Bergevin has made the last two years, this potential core could look a lot different if he continues to stay on. The biggest thing is the Habs need some star prospects coming up because while Noah Juulsen and Ryan Poehling project to be very solid NHLers, they don't bring the same excitement or potential a top-10 pick does. Galchenyuk and Drouin are exciting players and adding another high-end youngster to play with them could help bring some excitement and hopefully some wins for the bleu, blanc et rouge.