Montreal Canadiens forward Artturi Lehkonen's supposed breakout campaign has failed to materialize up to now. And 2020-21 is unlikely to be the season that it does. Nevertheless, his value to the Habs is undeniable.
Lehkonen a Likely Third-Liner
Following general manager Marc Bergevin's productive offseason, Lehkonen is far from projected to climb up the lineup. While he can play on either wing, Lehkonen has to contend with the additions of Tyler Toffoli, who himself isn't limited to just one side, and Josh Anderson on the right.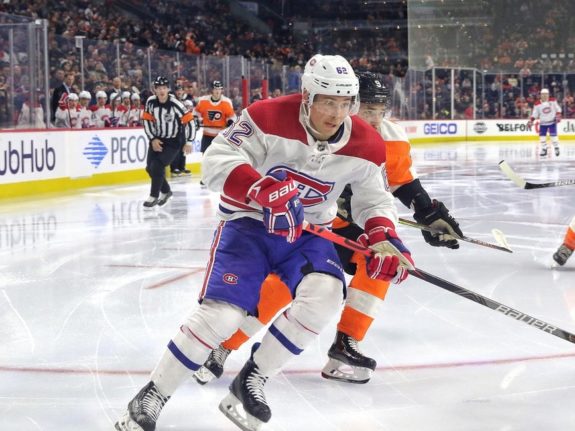 As a result, as a best-case statistical scenario, barring injury Lehkonen probably suits up as a third-liner on the left side, under Tomas Tatar and Jonathan Drouin. Needless to say, he is unlikely to get deployment quite as favorable relative to last regular season when he played the most on a line with Max Domi and Nick Suzuki.
Nevertheless, Lehkonen has a critical role to play. As a potential third-liner, Lehkonen will realistically play regularly with either Phillip Danault or Jesperi Kotkaniemi. If it's the former, and Danault falls below both Suzuki and Kotkaniemi down the middle on the depth chart, Lehkonen will still be playing with last season's No. 1 center and a perennial Selke Trophy-caliber forward. So, he'd still have to live up to some pretty big responsibilities.
Lehkonen, Kotkaniemi Turn Heads
Meanwhile, if it's Kotkaniemi, it doesn't exactly get any easier. After all, Kotkaniemi is a 20-year-old third-overall pick, with whom Lehkonen has already played a significant amount of time alongside fellow-Finn Joel Armia in 2018-19. So, Lehkonen would effectively be charged with helping to bring along the young center, for whom the organization has high hopes. It's also worth mentioning how, during that 2018-19 season, Kotkaniemi put up a fairly impressive 34 points as an 18-year-old, falling just short of Mario Tremblay's 39-point record. Furthermore, the chemistry between the two continued this past postseason.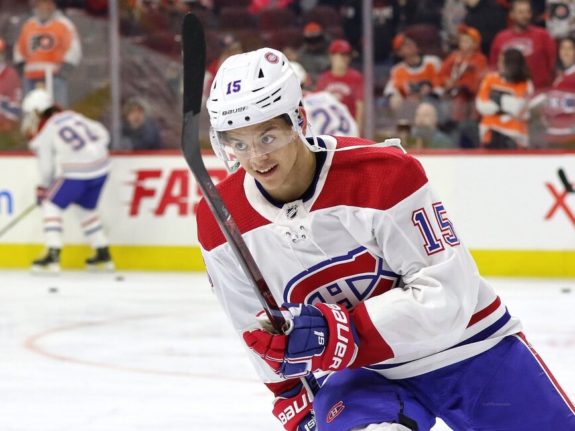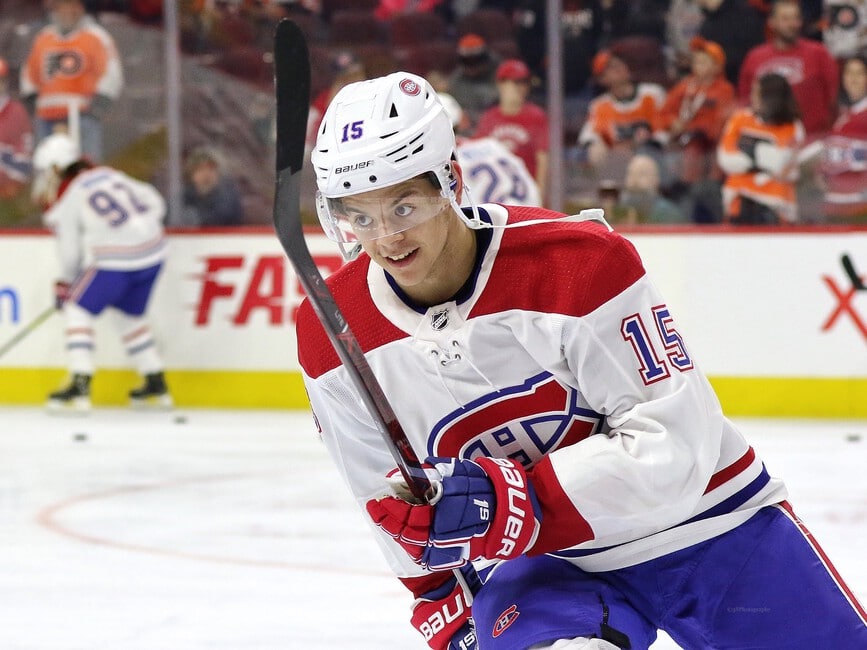 So, it would be a decent assumption that the Canadiens envision the duo staying together in some fashion. If so, it would be easy to forget how, playing with Kotkaniemi, Lehkonen himself is just 25, with many, let's say quasi-productive years ahead of him.
A second-round pick in 2013, Lehkonen has arguably transformed into Bergevin's most accomplished draft pick in his eight-year tenure. That may come across as snark in Bergevin's direction. However, it's an objective assessment of the situation if you exclude Alex Galchenyuk, who just signed a bargain contract with the Ottawa Senators to piece his career back together, and Mikhail Sergachev, who has become somewhat of a polarizing figure. So, Lehkonen is where it's at… at least until all the chips fall where they will, with regard to Bergevin's recent selections once they develop.
Lehkonen Makes Most of Ice Time
The title doesn't have to be considered dubious, though. While it's fair to assume Lehkonen, at 25, doesn't have far higher to go relative to his career-best 31 points in 2018-19, his value to the Habs extends far past appearances. He may not be a top-six forward on the Habs in the literal sense due to a relative lack of ice time (eighth-most overall in 2019-20), but he makes the most of what he gets, with a fourth-ranked 1.78 points per 60 minutes at five-on-five (Brendan Gallagher, Tomas Tatar, Danault).
Lehkonen meanwhile had the third-highest amount of shots per 60 minutes at five-on-five (8.23; Gallagher, Armia). Five-on-five is fair qualifier to use to truly assess his offensive awareness, seeing as he gets close to no time on the power-play (11 seconds per game in 2019-20). In contrast, he's the second-most-used forward on the penalty kill (Danault).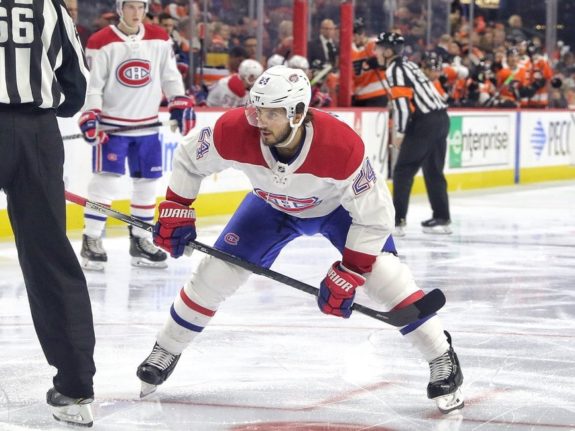 In many respects, that versatility is proof of how underrated Lehkonen is. Taking everything into account, including how he can continue to help bring along Kotkaniemi (and how he has done so quite effectively so far), the pending restricted free agent's $2.4 million cap hit is incredible value.
With the Canadiens up against the salary cap, it's fair to say they should be in no rush to cut ties with Lehkonen like they did with Galchenyuk. Lehkonen coincidentally play the same position the former had been thrust into despite having been drafted as a center. In contrast, Lehkonen is as effective as the winger he was drafted to be.
Whereas Galchenyuk evolved into a disappointment, Lehkonen can only really continue to exceed expectations. He might never develop into a consistent 20-goal scorer after flirting with that high-water mark in his rookie season, but, as far as secondary scoring goes, the Habs are in safe, trusted hands. Ironic, considering many fans view Lehkonen's hands as being the problem, but, truth be told, the Habs need Lehkonen for many other reasons than to simply put the puck in the net (which he's more or less capable of doing, regardless, with a just-below-average 8.5% career shooting percentage).
Ultimately, Lehkonen has proven to be a luxury for the Habs, deploying him lower in the lineup. To illustrate, in the playoffs Lehkonen was actually played more per game (17:24) than New York Islanders forward Jean-Gabriel Pageau (17:11), who is widely considered one of the better defensive-minded forwards in the game. That amount will most likely decrease next season for Lehkonen. It's not a demotion per se, but rather a testament to the depth the Canadiens now have. In spite of the relatively small role he's poised to play, Lehkonen is a big part of that depth… and whatever success the Habs enjoy as a result.
---
---