Overall, the Montreal Canadiens aren't in terrible shape when it comes to the salary cap. Most of their important players are signed beyond next season, but there are few deals that could look onerous down the road. For example, the contracts of Carey Price and Shea Weber could be complete albatrosses towards the end of their deals, especially with both players currently in their thirties. There are also a few others signed for a little too much term and money. Whether it's for a fresh start or not being worth the price, there are five Habs players in particular where a trade would benefit both parties. 
5. Max Pacioretty
The situation with Max Pacioretty could go two ways. Scenario one means he signs a long-term deal with the Habs that essentially allows him to finish his career in Montreal. Scenario two is he gets traded. Pacioretty has one of the best contracts in the league in terms of value. A perennial 30-goal scorer making $4.5 million per year is an absolute steal.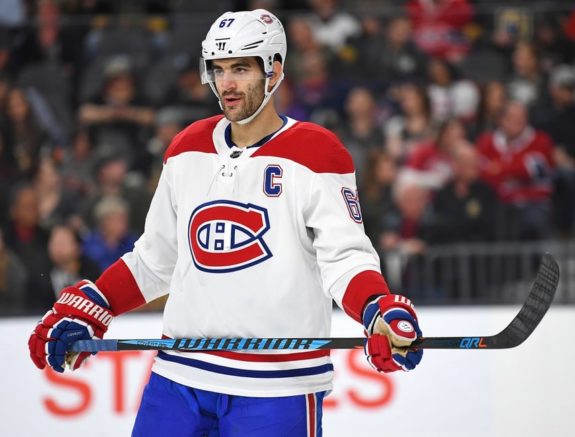 This season has not gone Pacioretty's way and he is facing more heat than ever. His tenure as Montreal's captain has been rocky with two embarrassingly bad seasons and a disappointing first-round playoff exit last year. Pacioretty could potentially bring back a nice collection of young prospects or picks to help refill a prospect cupboard that looks a little bare. If moved at the deadline, he wouldn't be a rental for a team looking for scoring help as he has one year after this. It would have to take a really good offer before the Habs considered trading their best goal scorer and captain.
4. Andrew Shaw
The thought of trading Andrew Shaw doesn't really have anything to do with his play, but more with his contract. After a rocky start, Shaw has been good for the Habs since Claude Julien took over last year and for the most part, he has displayed the best parts of his game. Players like Shaw are valued around the league as he is a versatile 30-40 point player and a proven playoff performer with two Stanley Cup rings.
However, while he is valuable, Shaw isn't the kind of player that should be considered a core piece. Marc Bergevin clearly thought otherwise when signing Shaw to a six-year deal with an annual cap hit of $3.9 million. Shaw has done his best in trying to live up to it but injuries this season have gotten in the way and the $3.9-million price tag is a little rich. Signing depth players to expensive deals but penny-pinching with stars doesn't make sense. There are others out there like Shaw who could play that role but for less money.
3. David Schlemko
Perhaps for David Schlemko, the fact that he started the year injured and playing on a bad team hasn't helped his cause during his first season with the Habs. A solid depth defender everywhere else he has played, Schlemko hasn't been good for Montreal this season. He was expected to perhaps play a top-four role but in reality, he shouldn't.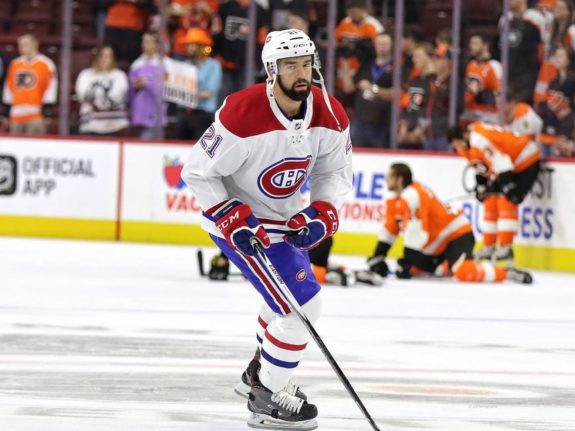 He is signed for two more years after this one at $2.1 million per year, and his play this season dictates it might be best to trade him. It was a decent gamble for Bergevin at the time to acquire Schlemko for a fifth-round pick, but it just hasn't worked out. With Victor Mete needing more ice time as is and Noah Juulsen being called up, Schlemko is expendable. 
2. Tomas Plekanec
One thing about this season is if a team wants to borrow Tomas Plekanec's services for a playoff run, the Habs have more than enough room to retain some of his $6-million cap hit. Plekanec's offence has virtually disappeared this season, and he is no longer a threat in the offensive zone. However, he is still a solid defensive centre who holds some value in that department.
If Montreal could receive an offer for a first or second-round pick and/or a solid young prospect for Plekanec, they should take it. While the team's centre depth is so bad that losing Plekanec looks like a big hit, the reality is that he isn't the player he used to be. It's time for the Habs and Plekanec to part ways, and the team really needs more youth in the form of prospects and young NHL-ready players. 
1. Karl Alzner
To say the five-year, $23.125-million deal Bergevin signed Karl Alzner to looks like a mistake would almost be an understatement. All the concerns fans and critics had about Alzner have been proven correct. He produces very little offence and looks very slow out on the ice. He has made his living as a defensive defenceman but much of the time he is out of position and doesn't have the foot speed to keep up with the league's best.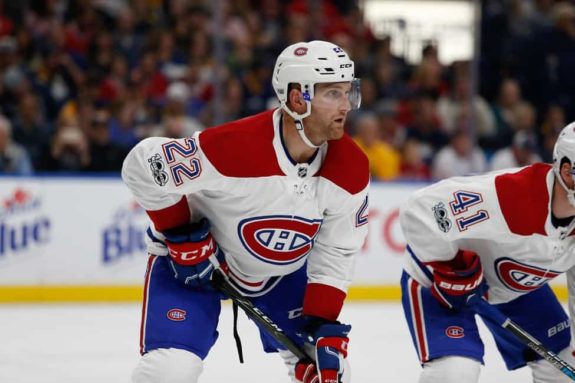 If Alzner's skills are depreciating this quickly in year one of the deal, what will the following years bring? No contract is untradeable. If the David Clarkson deal can be dumped twice, surely someone could take Alzner, even if it means retaining salary. He was signed to be a top-four stalwart but he can barely handle being on the bottom pair some nights. This was a contract that didn't look good the day it was signed and it has been progressively looking worse since. 
When It's Time to Move On
As much as these players need to be moved, it's also hard to picture Bergevin moving them despite logic saying otherwise. No player should be off limits and seemingly bad contracts get moved all the time whether it means retaining salary or taking a bad contract back. For the team, it's time for them to move on from some players and start focusing on getting younger and better.
I have a Bachelor's Degree in Journalism from Ryerson University. I am a freelance journalist and a Montreal Canadiens writer for The Hockey Writers. I previously wrote for Simcoe.com and Last Word on Sports as well as interned at TSN.