Montreal Canadiens forward Brendan Gallagher has little left to prove, fresh off a nasty hit to the head. The team should take the opportunity to rest him as a result. They have little left that they can prove at this point, in what is shaping up to be a lost season.
Concussion spotters pulled Brendan Gallagher after this pair of hits pic.twitter.com/jH8pgBK1sS

— Scott Matla (@scottmatla) November 17, 2017
Gallagher's worth to the team has been undeniable. With a team-leading eight goals, Gallagher is on pace for over 30 and has re-established himself as a legitimate top-six winger after a meager 29-point season in 2016-17.
Indeed, Gallagher is just two markers off the 10 he scored last season and poised to surpass the 29 he would have been on pace for during a 53-game, 19-goal 2015-16.
Canadiens vs. Coyotes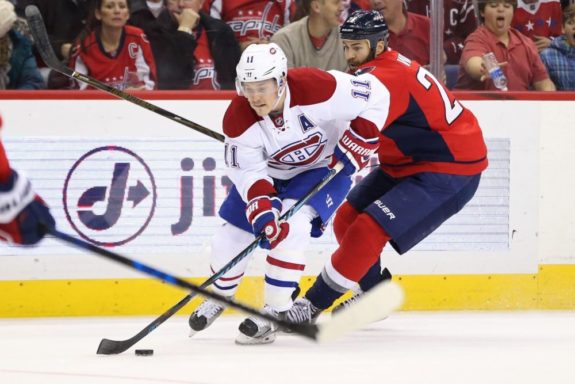 One need only look to the team's last game, against the Arizona Coyotes on Thursday, as further proof. Sure, he scored, but, during the 10 minutes he was taken off the ice as a result of the league's concussion protocol, the Coyotes were able to pull ahead in what amounted to one of the team's more-embarrassing defeats in recent memory.
Not only did the Canadiens lose to the worst team in the league, but they handed the Coyotes their first regulation win of the season. That may not even be the worst part…
It arguably wasn't an upset. The 8-10-2 Canadiens now sit third-from-last in the Eastern Conference. The two teams below them, the Florida Panthers and Buffalo Sabres, can either tie or surpass them in the standings with their two games in hand each, entering NHL action Friday night.
Aside from the Coyotes, only the Edmonton Oilers have fewer points in the standings in the Western Conference. They too can pass the Canadiens in the standings with their one game in hand by winning and earning a tie-breaking eighth regulation or overtime victory. So, the 31st-place Coyotes essentially beat the team directly above them in the standings. Go, Habs, go!
Canadiens Continue to Lose Ground
It makes one question just how close the Canadiens, who recently enjoyed a 7-3 stretch to shake off a 1-6-1 start to the season, are to realistically making the playoffs.
If the progress made following that successful stretch, which brought them within one victory of .500, can so quickly be erased with two straight losses (one of which was in overtime to the Columbus Blue Jackets), is there really that much of a chance? They may only be three points out of the last wild-card spot, but there are six teams between them and it.
That's a lot of teams that the Habs need to go on extended losing streaks, all as they string together several wins. Put another way, that's a lot that needs to go the Canadiens' way, when not a lot has so far this season. What more do they need relative to injuries to the likes of Artturi Lehkonen and Carey Price (just for starters)? One potentially to Gallagher too?
It's maybe not time to throw in the towel, but it is to reassess the team's priorities. Putting Gallagher right back in action on Saturday might not be wise when the team is facing the upstart Toronto Maple Leafs, who have all of a sudden won five in a row. It would needlessly expose him to additional risk.
Gallagher Not Necessarily Concussed
To be clear, there's a good chance Gallagher is perfectly fine. He did return against the Coyotes after all. However, as the team's recent experience with Al Montoya would prove, concussions are hardly predictable in nature.
Montoya was diagnosed with a concussion, potentially from a Dustin Byfuglien shot to the head a few weeks ago against the Winnipeg Jets. No one knows for sure, though. Like Gallagher, he too stayed in the game.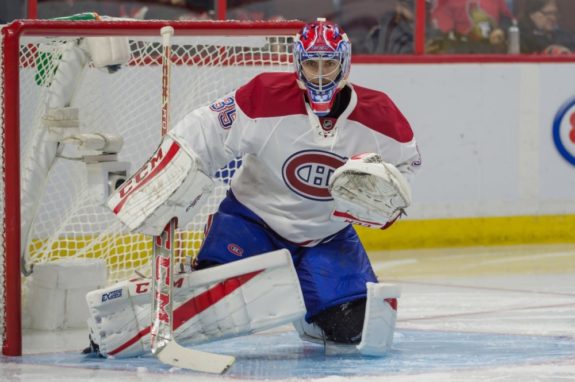 Having already sustained a concussion in his career, albeit at the very start of it in 2013, Gallagher should be sat for precautionary reasons. He's more at risk as a result. That's also due to Gallagher's buzz-saw style, which more often than not puts him right in the middle of scrums.
At this point, the Canadiens have a lot more to lose than a playoff spot. They should keep an eye on the future. In spite of his size, Gallagher, at just 25, is a big part of it.