Shea Weber has been named the captain of the Montreal Canadiens. He will be the 30th captain in franchise history, succeeding Max Pacioretty who was traded to the Vegas Golden Knights earlier this offseason. Serving as alternate captains for the team will be Brendan Gallagher and Paul Byron.
Shea Weber becomes the 30th captain in Canadiens history.

Paul Byron and Brendan Gallagher will serve as alternate captains.

DETAILS ➡️ https://t.co/DJ6XyRRr0u#GoHabsGo

— Canadiens Montréal (@CanadiensMTL) October 1, 2018
Weber becomes the 25th Canadian-born player to don the "C" for the Canadiens and only the first since Vincent Damphousse who wore the letter from 1996-1999 in Montreal. Another interesting distinction for Weber is that he is the first defender to become captain of the Canadiens since Chris Chelios was co-captain with Guy Carbonneau in 1989-90 and the 11th defender overall.
Weber was traded to the Canadiens prior to the 2016-17 season in a deal that was anything but well-received by Canadiens fans. A one-for-one deal with fan-favorite and budding superstar on and off the ice in  P.K. Subban, fans were outraged that their team would make such a trade. While it's fair to be upset about the trade, it would be unfair to direct that anger at Weber.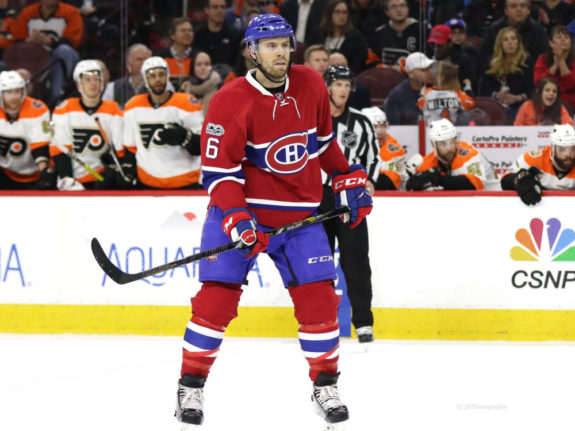 Since joining Montreal, Weber has scored 23 goals and 58 points in 104 games, including 17 goals and 42 points in 78 games in his first year with the club. His second season was cut short due to injury and due to another surgery that he underwent in the offseason, he is expected to miss time early in the 2018-19 season as well. Despite this, Weber has earned his place as captain of the team.
Whether it be his work on the ice as a 6-foot-4, 230-pound defender who makes life miserable for opposing players and who can score better than most defenders or his work as a leader on the bench, in the locker room and in the community, Weber has earned his stripes. This isn't his first time as captain in the NHL either as he was the captain of the Predators from 2010-11 until 2015-16, also serving as an alternate captain in 2009-10.
Weber was also named the 2016 Mark Messier Leadership Award winner, an annual award given to the NHL player who exemplifies great leadership qualities to his team on and off the ice during the regular season. He is also a six-time NHL all-star as well as a two-time NHL First-Team and Second-Team All-Star.
In his career, Weber has scored an impressive 189 goals and 501 points in 867 goals and is closing in on the 200-goal mark – no easy feat for a defender.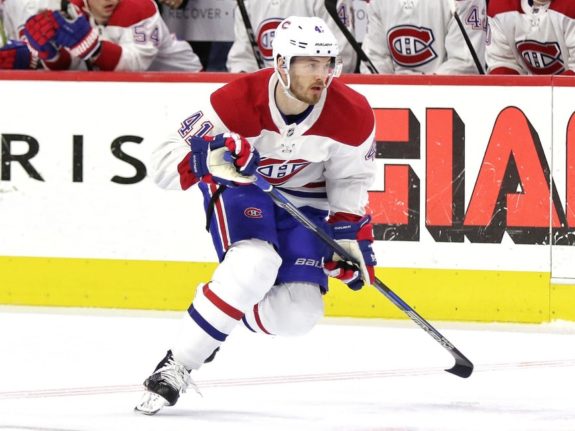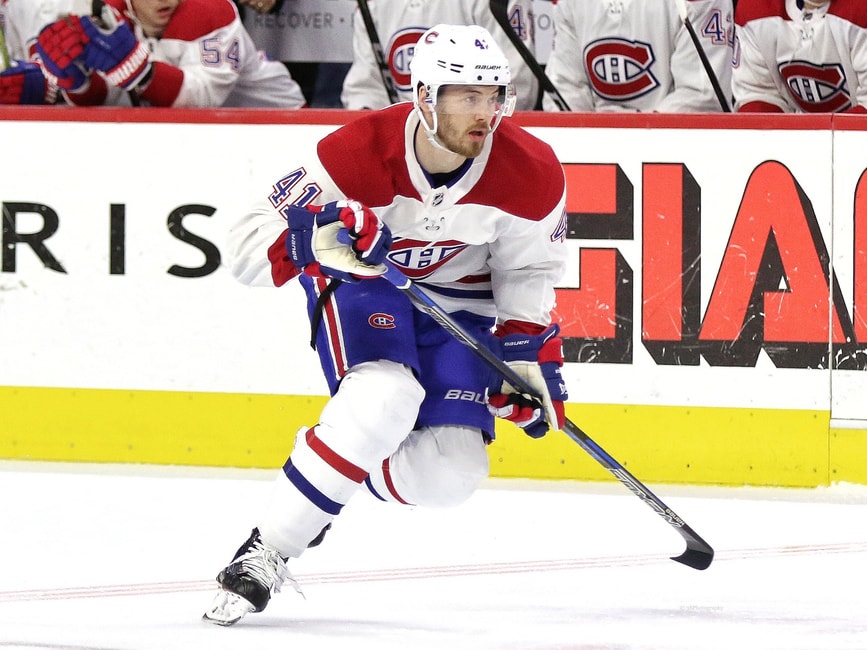 In addition to Weber being named captain, the Canadiens are also naming Gallagher and Byron alternate captains on their club. If there's one word that can be used to describe both of those players, it would have to be "heart" and for that reason, the Canadiens are rewarding not only two of their best players but two of their hardest working players as well. Byron was also recently rewarded with a new contract as well.
Brandon Share-Cohen has covered the NHL and various professional sports for seven years. Working with The Hockey Writers, Brandon works extensively on covering the Boston Bruins in addition to his role as the News Team Lead.