When the Montreal Canadiens drafted centre Jesperi Kotkaniemi in June, the excitement of having a potential franchise player was quickly overshadowed by the announcement that Shea Weber, their best defenseman, had undergone knee surgery and would be unavailable until around mid-December.
It was a painful blow as Weber was limited to 26 games last season because of a broken foot, and without him the team's performance plummeted, leaving them with their worst record since the 2000-01 season. It was also a bitter pill to swallow as Dr. David Mulder, the team's head physician made the announcement of the June 19th surgery two weeks later suggesting that Habs management's commitment to transparency was insincere.
In reality, it made sense for general manager Marc Bergevin to hold his cards close to his chest. Had the news of Weber's health been made public before many NHL contracts expired on July 1, players and their agents could have demanded more money knowing the Canadiens were vulnerable.
Assuming Weber is back in the lineup around mid-December, he will have missed more than 30 games and the team will have to adjust to his absence, especially on the power play and penalty kill. Given this situation, what options do Bergevin and coach Claude Julien have at their disposal?
Should the Canadiens Consider a Trade?
The relationship between the team and Max Pacioretty is the worst kept secret in the NHL. Bergevin has been open about his desire to trade the captain before his contract expires next year. Bergevin could consider exchanging Pacioretty for a competent top-six forward and a right-shooting defenseman, especially given the Habs' lack of depth on that side even with a healthy Weber.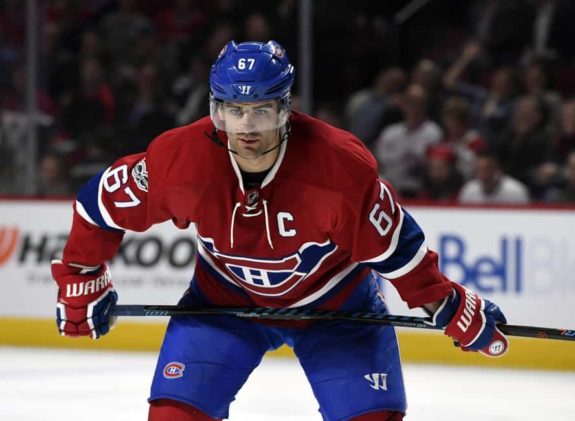 There is, of course, a downside. By expressing his dissatisfaction with Pacioretty, other GMs may feel they're in the driver's seat for negotiations and the Canadiens might be stuck throwing in a draft pick or an additional player to make the trade work. If that happens, look for one of the many left-shooting defensemen to be part of the deal, as the team has more depth on that side.
The Free Agent Market is Dry
With most restricted and unrestricted free agents now under new contracts or in arbitration, the Canadiens will not find an available defenseman close to Weber's caliber with NHL experience. This is a good thing. Overpaying for short-term roster solutions has not worked well for the team in the past, especially in the salary-cap era. The Canadiens have signed players like Alexander Semin and Ales Hemsky in recent years with nothing to show for it other than a cap hit.
Julien Has Options With the Current Roster
Without Weber, the Habs still have defensemen Jeff Petry, Noah Juulsen, and Jordie Benn on the right side. Petry will assume the most work anchoring the power play, and could see more time paired with Victor Mete who, like Juulsen, will continue to develop as he enters his second year. Together their plus/minus average was a plus-3 last season, compared to Petry's most common partner, Karl Alzner, with whom he was minus-5.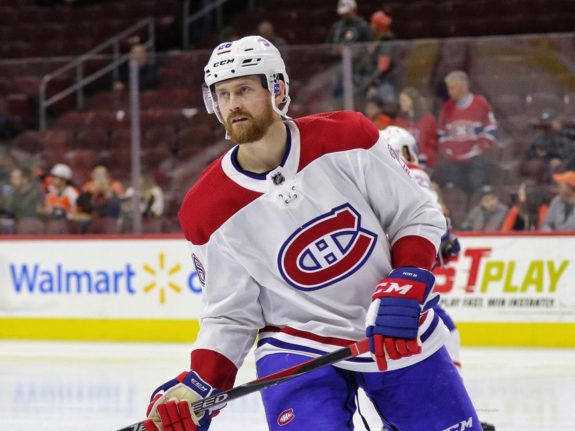 While Petry has an obvious offensive upside, he cannot be expected to match Weber's shut down defensive skill. If paired with Mete, who specializes in high-danger shot control, there will be less pressure on him to force the play out of his own end.
In his first year with the team, Alzner was criticized for his play around his own net but when paired with Jordie Benn, also a frequent target of the media's discontent, he was a plus-5. Unfortunately, he logged five times as many minutes playing with Petry, where the pair was a minus-5 and did not establish chemistry together.
This leaves promising sophomore Juulsen with many pairing options. Assuming he will move up to a top-four spot until Weber is back, he will need a capable partner who has logged minutes with better defensemen in the past. The Habs could risk calling on recent acquisition Xavier Ouellet, who played with veterans Mike Green and Niklas Kronwall while with the Detroit Red Wings and had success with the Canadiens' current coaching staff as a junior.
If Ouellet doesn't work out, David Schlemko and Mike Reilly could move into the second-pairing role. Schlemko, like Juulsen, was injured early in the season and didn't get a chance to establish himself with the team, while newly-acquired Reilly scored 18 points in 57 games split between the Canadiens and the Minnesota Wild.
Le nouveau venu.

The new guy. #GoHabsGo pic.twitter.com/O9FjskXrYK

— Canadiens Montréal (@CanadiensMTL) February 27, 2018
Reilly is a puck-moving defenseman who can contribute on the power play but with a questionable defensive game, it will be important for him to establish good communication with Juulsen if they wind up together. The acquisition of assistant coach Luke Richardson will help, as his primary task will be to work with the defensive core.
The wild card in all of this is Rinat Valiev, obtained from the Toronto Maple Leafs in the Tomas Plekanec trade last February. A left-handed shot, he also logged many minutes on the right side with the AHL Toronto Marlies and could fill in on either side should there be more injuries or one of his teammates falters.
Price Has an Obvious Role to Play
If the loss of Weber contributes to a poor team start in 2018-19, statistics do not work in their favour. Teams who struggle after the dozen or so games played in October have an almost 90 percent chance of not making the playoffs. Since Weber will not return for at least six weeks after that, the pressure will be on goaltender Carey Price to step up.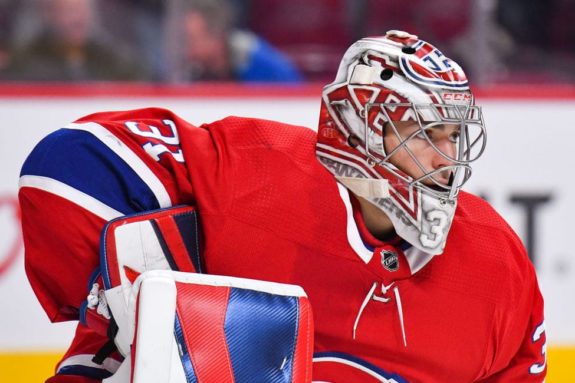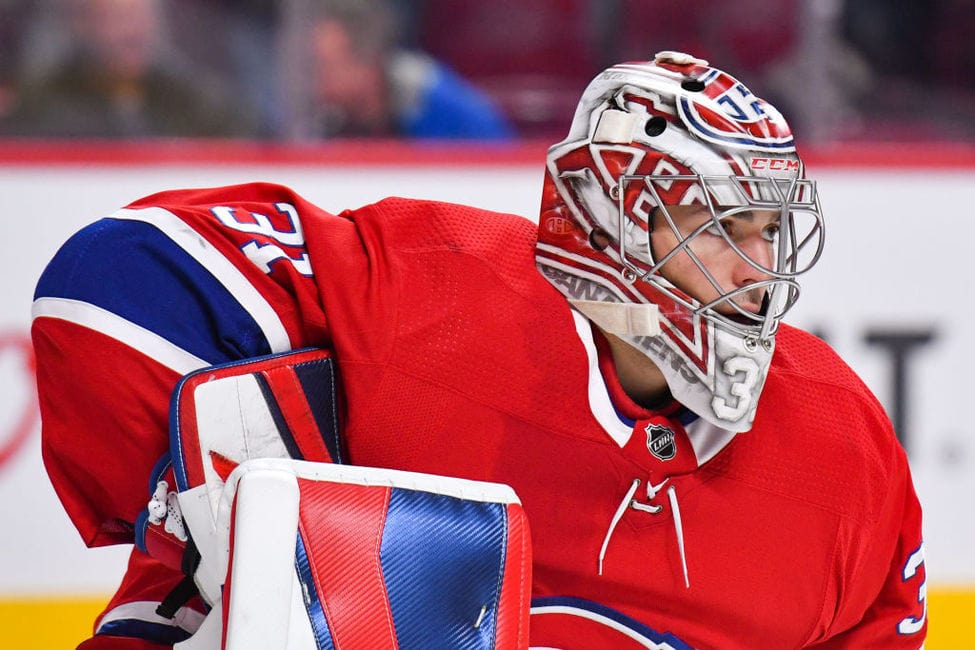 If Price can rise to the occasion and approach the caliber of play that brought him four trophies in 2015 or even his solid 2016-17 season, the Canadiens can manage Weber's absence. If he struggles, fans could be speculating about a top-ten draft pick in 2019 as early as November and preparing themselves for a long winter.