We're currently going through the dog days of summer, so I thought it would be fun to try and get into the minds of the Team Canada brass and try to predict what Team Canada's U20 roster will look like in Helsinki, Finland.
I will break down each position and talk about who should be in the mix for positions and who will ultimately make the club that travels to Helsinki. Keep in mind that some of these players could make their NHL clubs, so there are no guarantees. Here goes nothing.
*If I place a star beside a players name, it means that they could make their NHL club and then would have to be lent to the Canadian National Team.*
Left Wing
*Michael Dal Colle: The New York Islanders 5th overall pick in the 2014 draft was one of the last cuts from the 2014-2015 gold-medal winning Canada team. Some were surprised that a player with such offensive prowess was cut when a lot of people were wondering where Canada would generate their goals. That sounds like a pretty dumb statement to make because of how deep Canada's talent pool is, but the main reason Canada didn't medal in 2013-2014 is because they couldn't find the back of the net. Dal Colle brings a lethal shot that allows him to beat goalies from different aspects of the ice and to go along with his elite hockey sense he also has a great ability to protect the puck and play on the penalty kill.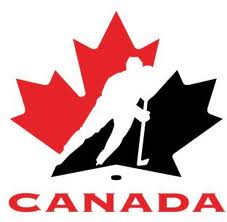 Brendan Perlini: The Arizona Coyotes 12th overall pick in the 2014 draft brings quite a few different talents to the table for this Canada team. The 6'2 winger has the ability to blow by people with his speed and exceptional hands and has the ability and hockey IQ to be in the right position and know when to take a hit and give one. If Perlini learns to use his body more effectively, he could be a big asset for this Canadian team.
Lawson Crouse: The Florida Panthers 11th overall pick in the 2015 draft would be a returning player looking to win another gold medal for Canada. Besides fellow 1997 birth year Connor McDavid, Crouse was the only 17 year old to make the 2014 Canadian Junior team. One of the most heavily scrutinized players in the 2015 draft, Crouse really doesn't have a flaw in his game, which is one of the reasons he was picked so highly. He does everything really well, and plays a solid two way physical game to go along with having a scoring touch. Look for Crouse to be a big part of Canada's leadership core in Helsinki.
Joshua Ho-Sang: The New York Islanders 28th overall pick in the 2014 draft has insane skill levels and has certainly been heavily scrutinized since his draft year because of his attitude and maturity issues. Are they overblown? Undoubtedly, but that doesn't mean that there isn't a lot riding on how Josh performs at Canada's orientation camp this summer. Ho-Sang's flashy play making and ability to generate points is what makes him a good bet to play on this Canadian team. It's hard to pass up game breaking talent and Ho-Sang is just that.
Center
*Robby Fabbri: The St Louis Blues 1st round pick in 2014 had his World Juniors cut short last season when he was diagnosed with a high ankle sprain in a blowout win versus Denmark. Although Fabbri lacks size, his talent level is certainly there to be an impact player. Fabbri tallied 51 points in 30 games for the Guelph Storm last season and it will be interesting to see what the future holds for him. Fabbri was close to making the Blues roster out of camp last season so it will be an interesting thing to watch come training camp this season.
*Dylan Strome: Strome's an elite talent and there is no two ways around that. The Coyotes were happy to select him 3rd overall in the 2015 draft and will look to build around him down the middle of the ice. A lot of scouts see a young Ryan Getzlaf in Strome, which is very high praise. Watching him play in Erie, you can genuinely see Dylan's drive to win helps empower him to be a better hockey player. The proven dynamic junior player will look to play a big role in Canada defending their gold in Helsinki.
Jared McCann: The 6'0, 24th overall selection by the Vancouver Canucks in 2014 should play a significant role for Team Canada in this tournament. McCann's play making skills make him a building block for this Canadian team down the middle. His ability to play a two way game helped Sault Ste. Marie boast the best record in the Ontario Hockey league last season.
Matthew Barzal: This offensive minded center was selected 16th overall by the New York Islanders in the 2015 NHL Draft. His excellent skating abilities and puck handling skills separate him from others and allow him to put up high point totals. If it wasn't for his injury last season, many question whether Barzal would have challenged for a higher position in the draft. Barzal's superb release and wrist shot will be a nice touch to Canada's scoring depth.
*Note: It will be interesting to see if Team Canada's brass chooses to go with a more offensive minded group down the middle or decides to take a defensive center like they have in the past with Frédérik Gauthier. *
Right Wing
Mitch Marner: Another highly skilled player, Marner brings elite skill and slick hands to the table for Canada. The 5'11 right winger could form a nice duo up front with Dylan Strome, both of whom could feed well off of each other. Marners stick handling ability and vision on the ice are two of the stronger facets of his game that he uses to his advantage. Marners two way presence and puck-possession style of play will certainly help bolster Canada's roster.
Jake Virtanen: To describe Virtanen in a few words would be simple. He's a pesky power forward. Virtanen loves to throw his weight around and has fantastic skating skills that allow him to blow by defenders. His shot is already of the NHL variety, so don't be surprised to see a returning player like Virtanen play a large role in Canada repeating as champions.
Brayden Point: Another returning player, Point was drafted in the 3rd round in 2014 by the Tampa Bay Lightning. Point's great work ethic and drive have some people seeing a lot of Brendan Gallagher in his game. He plays a 200 ft game and has the kind of style of play that the Canadian brass seems to like. Point has finishing capability, but is more known for his excellent vision that allows him to create plays.
Travis Konecny: What I see here is Canada staying loyal to a player that has been at events for them in the past. Konecny is a versatile player and can shift from the wing to center if need be. He has a dynamic stride and elite hockey sense to go along with a lethal release. Konecny would be a bubble guy as far as I'm concerned, but I'd like the roster to be filled out with skill, rather than role players.
Projected Forward Lines
Michael Dal Colle-Dylan Strome-Mitch Marner
Brendan Perlini-Robby Fabbri-Jake Virtanen
Lawson Crouse-Jared McCann-Brayden Point
Josh Ho-Sang-Matthew Barzal-Travis Konecny
Defense
Travis Sanheim: The Philadelphia Flyers first round pick in 2014 will look to secure his spot in the top 4 defenseman. His stock has risen since his draft year and he has been more highly regarded league round. Sanheim's best aspects of his game are his puck moving abilities and vision, and has recently improved his defensive coverage as well. If Travis is able to add some more mass, he will certainly be a big part of Canada's blue line.
Joe Hicketts: Hicketts was a surprise member of the 2014-2015 Gold medal team, but it certainly won't be a surprise to see him back on the club this season. This small, smooth skating defenseman has great offensive tools which allow him to create breakouts and run a power play. Hicketts ability to score from the back end makes him a great option to help a stacked Canadian power play. His veteran presence on the blue line will also be of significant nature.
Haydn Fleury: Carolina selected Fleury 7th overall in the 2014 draft. Fleury will look to grab a spot in Canada's top 4 and run with it, proving that his combination of size and skill is to much to pass up. His ability to handle big bodies in front of the net and to neutralize the opposition with his size and strength make him a great fit on this Canadian team.
Jeremy Roy: The 31st overall pick in the 2015 draft by the San Jose Sharks would be a solid choice to take to Helsinki. Roy plays a two-way game, and his ability to read plays to a tee and understand situations makes him a gifted defenseman. Two-way defenseman play a valuable role in short tournaments and Roy is just that.
Noah Juulsen: Another two-way defenseman, Juulsen provides more stability and offensive upside for the Canadian blueline. The 26th overall pick by the Canadiens in the 2015 draft has a very smooth stride and is very poised with the puck, which allows him to make good decisions. If Juulsen can stick to his game and play it with consistency, he will be a big part of Canada's medal hopes going forward.
Brandon Hickey: The 2014 3rd round pick of the Calgary Flames has continuously improved his stock since his draft year. His ability to be a strong skating, two-way defenseman allows Canada the flexibility to bring a defensive or offensive oriented defenseman as the number seven defenseman. His ability to transition and shut down the oppositions top offensive threats make him a great number six defenseman.
Projected Defense Pairings
Haydn Fleury-Joe Hicketts
Travis Sanheim-Jeremy Roy
Brandon Hickey-Noah Juulsen
Goalies
Now I have yet to pick a starter between these two, and it's often difficult because a goalie usually takes the job and runs with it in short tournaments.
Mackenzie Blackwood: Selected in the 2nd round by the New Jersey Devils in the 2015 draft, Blackwood may have the inside track to be Canada's starting goalie. His calm and cool presence in the crease is very Carey Price like. Blackwoods ability to move cross-crease gives off the vibe his lateral movements are one of the things that makes him a good goalie. Consistency is key and Blackwood is the epitome of that.
Mason McDonald: One thing these two goalies have in common is that they're both battlers. McDonald was drafted in the 2nd round of the 2014 draft by the Calgary Flames, and has the physical attributes and hockey IQ to run with the starting job for Canada if he earns the chance. It will be an interesting battle for the top goalie spot in Canada and it's pretty much a toss up right now for who will land the starting position.
Overall Analysis 
This is a good Canadian team. If the Canadian brass are thinking in the same mindset as myself, they will be bringing a very competitive, offensive driven team to Helsinki. Their downfall in previous years has been an inability to score big goals, and instead of bringing role players, I'm strongly suggesting to bring a team full of star offensive players, that also have the ability to play in their own zone. If Canada brings this team to Helsinki, I have little doubt that they will be playing for a medal, and likely a golden one.
Zack joined The Hockey Writers in 2015 and has been writing about hockey for over 4 seasons. He currently covers the Montreal Canadiens and Peterborough Petes for The Hockey Writers.