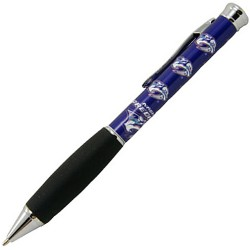 by Jas Faulkner, Nashville Correspondent
Nashville is a city with a rich history of  to-the-bone sports traditions that are handed down from one generation to the next.   At it's best, Middle Tennessee's sports journalism harkens back to a time when civic pride was on the line  as the players on the field, the diamond and the hard wood were not just kids trying to get a scholarship but champions,  titans of writerly imagination  personifying everyone's passion for home.
The better part of Twentieth Century sports journalism in Nashville was marked by it's passion and quality and the level to which trust was placed in the institutional outlets that monopolized  the dissemination of information at the time.
1997 was the year that all of this would change.  The face of sports in Middle Tennessee was about to be altered forever by the  arrival of the state's first major league team.  At the same time, internet access and computers were becoming less expensive and site designers were beginning to see the benefits of creating user-friendly interfaces so that online journaling and social interaction could grow beyond military communication, academic BBS chatter and it's simpler little sister, USENET.
The NFL's decision to allow Bud Adams to move the Oilers (Houston, not Edmonton) to Nashville was met with skepticism by many long-time journalists.  While the prospect of getting a pro team was exciting to some Nashvillians, others felt that the Oilers would never be able to supplant the University of Tennessee Volunteers, who were referred to by many as "Tennessee's Team".  In the meantime, in an almost completely unregarded backwater of the Tennessee sporting landscape, Nashville's CHL team, the Ice Flyers, were playing their final season at the Municipal Auditorium and Gary Bettman's Sunbelt Expansion Experiment would touch off bemusement, outrage and frank curiosity in traditional hockey markets.    Nashville's sports journalists were still smarting form the sucker punch the city got when it turned out that talk of a move from New Jersey to Music city was just a bargaining tool  by the Devils' organization to get better toys at home.  They weren't going to get fooled again.
All of this set the stage for the DIY journalism movement to fill in the gaps left open by the main stream media in Nashville.  Historically, coverage of the Predators has been spotty, with a few hockey friendly and knowledgable reporters giving attention to the team when they could squeeze them in between college football games and raccoon arm wrestling.  That was then.  Today? The Tennessean and a number of traditional sources are feeling the pressure to compete with  alternative news outlets. Print media has begun to pull voices from the new media to represent them rinkside. The Tennessean.com's  Josh Cooper provides excellent dedicated online coverage of the team.   The Fourth Period. com, the online extension of  the hockey lifestyle magazine (like People, only with, you know, big words and stuff) has appointed Red Light District's Ryan Porth as their Nashville correspondent.  The Predators Organization has also put out their own official blog, penned by Predsradio's Tom Callahan.
The online coverage the Predators have enjoyed over the years can only be described as an embarrassment of riches.  There are many great blogs dedicated to Nashville hockey and this list is by no means conclusive.  What follows is a sampling of what I think are the sites that offer  consistently good coverage, encourage community involvement (including the fostering of fledgling hockey writers) and are fan friendly (ie responsive to communication from readers, will follow and friend readers and fellow writers back on social media, etc.) .    I have, for the most part, let the writers themselves describe their sites. So please take the time to visit them and get to know them better.  To steal a phrase from the oft-borrowed essay by Cellblock 303's Patten Fuqua: They are Nashville.
Speaking of which, to kick off this (semi) alphabetically ordered list…

Section 303: Home Of All Things Cell Block 303
Anyone who has ever attended a game at Bridgestone Arena can tell you about Cellblock 303.   They're the loud, proud voice of  Predsnation during the games and a great source of information about the Nashville hockey community online.  On their site you will find chants, news, a podcast link and a ticker counting down the time until the next game.  Helmed by Patten Fuqua, Jeremy Gover and Codey Holland, the site received national exposure last may when Fuqua's essay "We Are Nashville" was widely distributed by a  number of media outlets.
In Their Own Words
"What it is and what we do":
Patten Fuqua: We do a mix of commentary and serve as an information clearinghouse for the Predators fanbase.   Codey and I tend to deal more in commentary while Jeremy tends to break news. Once the season rolls around, though, I'll also be putting together my gameday previews…despite the fact that we're the "sucks" section, though, we don't really put too much smack talk into our material and try to keep it "professional". Codey and Jeremy also do a podcast that is very, very well done and attracts some very impressive guests.
Coverage Highlights:
Codey Holland: Our coverage of the Predators new 3rd jersey.   Jeremy and I actually sat through an entire Taylor Swift concert, just to get a couple of blurry camera  shots of the jersey she wore in the encore.  That post led to links from ESPN, Yahoo Sports, and many  other blogs in the hockey community.  I think it also helped that the Taylor Swift/Kanye West incident at  the VMAs happened within a week of that show.  Nothing screams dedication like uploading photos of  Taylor Swift from a closed Panera Bread's Wi-Fi.
Jeremy Gover: I have two events, one personal and one as a group. My personal "achievement" this calendar year was setting up the Gold Medal Game Viewing Party hosted at Bleacher's Sports Grill in Franklin. Thom Abraham of 560 WNSR as well as all three shows over at 104.5 The Zone were nice enough to mention the event regularly on the air and, as a result, over 100 people showed up. Not only did it allow us to watch the game with our closest hockey friends, but we gave away everything from Team USA scarves (courtesy of us at section303.com and HockeyAttire.com) to Team USA gear (courtesy of USA Hockey) and pairs of tickets to upcoming Preds games (courtesy of the Nashville Predators). The event was a huge success and we thank everyone involved. The collective group "achievement" would easily be the We Are Nashville blog that Patten wrote. The success of that blog – and the traffic we received because of it – was unbelievable. Because of that blog, we took 2nd in the Toast of Music City voting and we were able to partner with the Nashville Convention and Visitors Bureau to give away a trip for two to Nashville (from anywhere Southwest Airlines files) for the 4th of July celebration on the waterfront! I still look at the numbers, think about giving away a trip and reflect on Rush Limbaugh and Dave Ramsey both reading We Are Nashville word for word on their radio programs and can't believe it.
Hosted events by 303:
Codey Holland: Last year, we were able to host an Olympic Gold Medal Game Viewing Party, which got a mention on NBC  after the game.  That was huge for Jeremy and I, even if nobody else knew what the announcers were  talking about.  We're vocal about supporting others that have had Tweetups, fundraisers, and other  events through the year and off-season.  This year we're planning a bus trip to Atlanta on December 6th,  proud of Patten for stepping up and putting that together.
Why Predators Hockey?
Patten Fuqua: I actually was a journalism major in college and my writing had gotten rusty. I sent out a tweet for a suggestion for blog names and Codey said that I should just join them…and so I did.
There is a giant banner behind Section 303 in the arena that has Section303.com on it. Codey decided to go to it one day and realized that the domain had been parked by a new owner. After some finagling, he was able to purchase the site and get permission from the original owners to become "the face" of Section 303.
Codey Holland:My involvement was truly an evolution of a Predators fan.  I started watching hockey, and following the Colorado Avalanche the year they moved from Quebec. Fast forward to my first game in Nashville during the 2007-2008 season, with no idea about the in-game environment… I was blown away by what was going on in the upper bowl.  I had to become a part of that.  It wasn't long after that I met Jeremy, and he introduced me to the culture of the Cellblock.  Single game tickets turned into a Pick 6 pack, then buying singles for the playoff run, and now I'm entering my third year as a STH.  All the while beginning to write and podcast and tweet about the Predators.
Jeremy Gover: The history is just too long of a history so I won't bore you with all that but I will say that I have had a passion for writing my whole life. So much so that I was the only kid in my third grade class to use more than one composition book the entire year (I used three). And, as an excuse to interview musical artists and comedians and athletes I admired, I created my first website back in 2000, jeremykgover.com. Through that site, much to my surprise, I was actually granted access to interview artists John Butler of John Butler Trio, Ken Block of Sister Hazel, John Ondrasik of Five for Fighting, comedian Mike Birbiglia, comedian Gallagher, African musical artist Angelique Kidjo and singer/songwriter Edwin McCain (although I like to forget that one ever took place. LONG story). That website died long before I ever moved to Nashville in 2005. But, in 2007 when the original creator of Cellblock303 Mark Hollingsworth approached me about taking over the site, I saw it as a way to represent the team and use the website to delve back into interviewing and writing. So, when Codey set up the new-and-improved section303.com, I re-discovered my passion. Little did I know that within a mere two years, we'd have a radio-style podcast, locker room access and media credentials. This website has literally been a dream come true for me. I've always wanted to write and I've always wanted to write about sports. Through section303.com, I get to do both.
All-time Favorite Fan Moment:
Jeremy Gover: Covering the NHL Draft in Los Angeles this year. The National Hockey League granted me media access for the 2010 Entry Draft and I was like a kid on Christmas morning. I wrote a blog about the entire experience so I'll spare you the details here but, suffice it to say, I had always wanted to go to the NHL Draft. And, through section303.com, not only did I get the chance to go, but I got to go as media. I got to talk to any draft pick I wanted, I got to network with some of hockey's best and brightest and, best of all, I got to bring the hockey fans back in Nashville the news directly from the draft floor. What an amazing experience. One I will never forget and always cherish.
Codey Holland: As a fan, I have to say April 2008.. "The tv timeout.  Predators were on their way to securing a playoff  spot, the ownership of the team was closer to becoming 'local', and that timeout symbolized a crowd full  of relief.  I think everyone just released whatever anxiety, frustration, distaste, etc for those few  minutes.. and it instantly became one of the best moments a fan could experience in Nashville.
Patten Fuqua: The first standing ovation. It was unexpected, it was unlike anything we had ever done before and the team completely responded.
About Nashville's Hockey Culture:
Codey Holland: Many in the hockey community say that Nashville doesn't deserve a hockey franchise.  While I agree  there are markets that may instantly sell out a building, or become the next Montreal or Toronto of  hockey culture… I'm proud to say that Nashville is making the slow and steady climb into becoming a  stable market.  Fans that started going to games as newborns are teenagers now.  Kids that went to  Game 1 in 1998 are in high school or college.  The first generation of born and raised Predators fans is finally here, and now that the culture has been created, it can only improve.
Patten Fuqua: Nashville is a football city. There is no doubt about that. A lot of our crowd energy tends to resemble that of a college football crowd. We get very, very, very loud. But, contrary to popular belief, the majority of us know what's going on.

On the Forecheck is part of the SBNation network of sports blogs. Headed up by veteran sports blogger Dirk Hoag, it provides some of the best analysis available and can be depended upon to provide up to the minute coverage of the Predators.
In His Own Words:
Who we are and what we do:
Dirk Hoag: At On the Forecheck we do both, we gather together the hockey news from Nashville and around the NHL, and where appropriate providing commentary as to how it affects the Preds. We do a lot of analysis in terms of the roster, game-by-game coverage, etc., as well as provide some unique NHL-wide analysis such as the NHL Super Schedule and the Alternative NHL Awards.
Coverage Highlights:
DH: Unfortunately, I'd say one of the most notable bits was our coverage of the off-ice controversy surrounding the team once the relationship with the Sommet Group went sour. While the Tennessean chased a red herring about David Freeman's tax issues, I did some digging to find out that the Sommet Group was just trying to divert attention from their own financial problems, and sure enough a few months later, they were raided by the feds and exposed accused of multiple counts of fraud.
As far as on-ice issues, one thing I tried to provide often was some of the advanced statistics from each game, and I've publicly raised the question of whether Patric Hornqvist might have the potential to be a 50-goal scorer, while most other observers would just be thrilled to see him hit 30 again. I think folks are so used to low-scoring, low-skill teams in Nashville that expectations are perhaps held a little too low.
Why Predators Hockey?
DH: I had originally started writing online about hockey back in the mid-90's for a few different websites (covering my hometown Red Wings), but fell out of that when I moved to Indiana from 1998-2005. In 2005 I moved to Nashville and started On the Forecheck on the Blogger platform, writing first about general NHL issues and statistical analysis.
While I'd always respected the Preds from afar, over the course of the 2006-7 season I became really impressed with what they were doing, and the whole Leipold-Balsillie drama got me fully on board with the notion that NHL hockey in Nashville is worth fighting for. At the rally that summer I bought a partial season ticket package for the first time and committed myself to help elevate the coverage of not just the Preds, but the NHL at large here in Middle Tennessee. It's bad enough that most of the mainstream media outlets barely knew that there was a Preds game going on, but the lack of league-wide awareness just astounded me.
In early 2008 I was asked to join the SB Nation community of sports blogs, and moved the blog over to OnTheForecheck.com, where it resides today. Both the technical platform and the network of bloggers are top-notch, and I'm excited to see where things can head from here.
All-time Favorite Fan Moment: Those are probably one and the same. The first time I got credentialed for an NHL game was March 26, 1997, when the Colorado Avalanche came to Detroit for the first time since Claude Lemieux cheap-shotted Kris Draper. Not only was there a legendary brawl in which Darren McCarty pounded Lemieux into a bloody pulp, but it was an amazing game between the two top teams in the league, which Detroit won in overtime. I got to watch the game from press row at Joe Louis Arena and do the locker room scrum afterward, and was pretty much giddy the whole time. The article I wrote was complete crap because I couldn't concentrate, but I had a ton of fun that night.
Two other standouts moments were when the Red Wings won the Cup in '97 (I had won a contest and had tickets for that game), and the "two goals in 9 seconds" in the 2008 playoffs in Nashville, which was an amazing sight.
About Nashville's Hockey Culture:
DH: People should understand that the determination and energy are here to support an NHL team, we just have to grow the fan base beyond that hard core. The #1 way to do that is to have playoff success, period. Detroit, after all, wasn't always "Hockeytown". In the early '80's they couldn't get people into the building until Mike Illitch bought the team and started giving cars away each night, and it took many years after that to enjoy the playoff success that translated into regular sellouts at Joe Louis Arena. It'll happen here, we all just have to keep working to make it come true.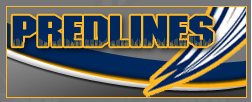 Predlines is part of the FanSided network of sports blogs. The blog was taken over this year by New Brunswick transplant Amanda DiPaolo. DiPaolo offers hard-hitting coverage, straight talk about Nashville's talent and play by plays that put you in the lower bowl of the 'Stone. Predlines reports the news on the Predators, but it does so in a way that is geared towards analysis and commentary. You can also find game previews and post game write ups about all the Preds games.
In Her Own Words:
About the blog…
Amanda DPaolo: Predlines reports the news on the Predators, but it does so in a way that is geared towards analysis and commentary. You can also find game previews and post game write ups about all the Preds games.
Coverage Highlights:
Amanda DiPaolo: Predlines has only been up and running since July. Last year I blogged on another site that covers all sports and all teams. The highlight for me would have been going to the NHL Awards in Las Vegas. I went on my own, and as a fan, not as a part of the media. It was the last thing I wrote about on my other site before starting Predlines.
Host Any Preds-Related Events?
AD: I don't know if this counts, but I'm a professor at MTSU and I put together political science department field trips to the Bridgestone Arena for two games each semester. In total last year, students bought about 200 tickets as a part of the group trips. Hopefully I can shatter that number this year.
Why Nashville Hockey?
AD: When I did my undergraduate degree, I actually started in a journalism program with the hopes of one day being the color commentator for the New York Rangers. Somehow I ended up with the PhD in political science. When I was applying for jobs I applied to cities with NHL teams and was very happy to end up in Nashville. It wasn't long before I decided to go back to my roots and start typing about the Preds.
All-Time Favorite Fan Moment:
AD: My favourite fan moment in hockey or as a Predators fan? As a Preds fan, I really liked our first playoff game this year. It was crazy awesome and the fans cheered so loud and so long that the game was actually late getting started. It was really emotional for me. You could actually feel how proud the Nashville fans were of its team. It was overwhelming. Favorite blogger moment? I'm still waiting for it to happen but if it involved Canada's national treasure, Sidney Crosby, I will die a happy Canuck.
What would you like people to know about Nashville's hockey culture?
AD: That there is one. There is nothing more frustrating to me than fighting with friends and family back home who think that Nashville's team should move North. Not so much. Football is king in the South, there is no denying that, but there are no fans like hockey fans and the Predators have the most loud, loyal and fanatic supporters in the NHL. I'm proud to support the Nashville Predators. And I'm proud to be a part of this particular fanbase. If you knock the hockey atmosphere in Nashville, that tells me you've never been to a game here.

One of the more popular blogs, Preds on the Glass offers commentary, analysis and a podcast for fans. Like many fans in Middle Tennessee, Buddy Oakes was a part of Nashville's hockey community long before the arrival of the Predators, having supported some of the minor league franchises that have called Nashville home in the past.
About your blog…
Buddy Oakes: Our goal is to provide comprehensive coverage of the Predators and hockey in general to a North American audience. On a daily basis, including in the offseason, we provide a round-up of all things Predators as well as hockey news from across North America.
Being from a non-traditional market, we realized fairly quickly that to develop an audience, we needed to have things that would be of interest to wider market than just Predator fans. We actually have more readers outside of the market than within.
Our weekly POTG Radio podcast on BTR is probably even more focused on a wider audience. If you look back over our history of almost 80 shows, only about 25% have been focused specifically on Predator topics.
Over the three seasons that we have been in operation, we have provided original content and commentary to numerous sites and currently send material to Inside Hockey, Hockey54.com, and The Columbia Daily Herald.
We also maintain The Predators Aggregator site which is the prototype for a bigger project where we will eventually have aggregators for all thirty NHL teams.
Coverage Highlights…
Oakes: I don't remember a specific highlight from last season. Having access to the team and coaches for the full season allowed us to follow the highs and lows of the team's playoff run and watch the reactions as events unfolded.
If there were highlights, it would have to be traveling to Las Vegas and Los Angeles for the NHL Awards Show and Entry Draft. Happening only two days apart, the events could not be any more different.
While the Awards are festive and light, the intensity of the draft, where all 30 teams try to shape their future, is serious and involved hard work.
Host any events?
Oakes: We have attended many blog/fan driven events but have not actually organized any until this summer when we put together a outing to the Nashville Sounds game.
Next offseason, we intend to organize events to Sounds games as well as to the Nashville RollerGirls at Municipal Auditorium.
Ryan Porth and I attended the RollerGirls last bout of the season as credentialed media and fell in love with the sport. Next year, we hope to share our experience with many others while supporting the RollerGirls events.
Why Nashville Hockey?
Oakes: One of our goals, even when I was writing elsewhere, was to bring focus and credibility to the Nashville hockey scene. For years when you looked at national blogs with 30 subsections for each team, it was rare to find anything under the Predators section.
Starting in 2007, I started providing content to other web sites so there would be no blank pages for the Preds. In 2008, we consolidated everything into POTG and continued to offer content to Inside Hockey, Hockey Prime Time, Rumor Me This, The Columbia Daily Herald as well as several other sites.
The site was originally stated as a joint venture between my son, Jackson, and myself. Jackson is homeschooled so this is part of his education.
After we had been going for a few months, Marion Wilhoite, who is the Sports Editor of The Columbia Daily Herald asked if we would submit our work to them. Through the Herald we were credentialed during the 08-09 season.
In January of 2009, we started POTG Radio and have had a wide variety of national guests including Kevin Weekes, Eli Gold, Rob Higgins, Launy Schwartz, and writers and bloggers from almost every NHL city.
What is your all-time favorite fan/blogger moment?
Oakes: The best quote I ever got was from Steve Sullivan when I asked about Columbus goalie Steve Mason after Sully had just beaten him in a shoot-out. Sully said, "I'm 1-0". There was a pause and then we both started laughing. http://www.youtube.com/watch?v=l20EVuKiQ_I
I also have enjoyed the NHL Awards and talking to Steve Sullivan before and after his Masterton Trophy last year, and seeing the rest of the media world coming to realize what a great coach Nashville has in Barry Trotz at this year's event.
Care to share a word (or three) about Nashville's hockey culture?
Oakes: I would like for folks to stop and consider Nashville as a true hockey town and not just write it off as being another "non-traditional" market. While there are fewer fans than there are in the hockey Meccas of Canada and the original six markets, there is no less enthusiasm among the average fan.
I have yet to meet anyone who came into the Bridgestone Arena and weren't pleasantly surprised with their experience. More and more traditionalists are starting to see that what Nashville has is real and they seem to be gaining an appreciation of a team that gives 100% every night and manages to win without spending up to the salary cap every season.
Nashville is a great place to attend a game and every NHL player always hopes for a night off on Lower Broad where they can mix and mingle with the locals and not be swarmed by autograph hounds and pushy fans

Pull my (Fang)Finger is the product of a deranged individual one of the more creative bloggers in Nashville. You'll find some straightforward analysis, but most of PM(F)F is geared towards giving hockey fans a chuckle.
In his own words… Pull My (Fang)Fingeris really an amalgam of many things. First and foremost, it's an extension of my personal blog, All your Blogs Are Belong to Us, so I make no bones about the fact that it's my opinion and my opinion alone. However I do make every effort to be factual and research (as best I can) each and every thing I spout off about, so I feel as though my opinions are informed ones. And though I oftentimes may come off as if I think I'm some kind of an authority, I don't actually consider myself as one. But then again, what actually IS an authority but someone who at least has a good idea what they say is accurate? And accuracy is something that I go to great pains to accomplish.
I started this blog primarily because I was urged to do so by a couple other Preds bloggers , but mostly because I had found (to my utter disgust) that 80-90% of all the hockey writers outside Nashville, who take it upon themselves to opine about what this organization and its fans are about haven't a clue as to the reality of the situation here in Music City. So I felt compelled to respond to that.
However as much as it may seem the opposite, I really don't take myself too seriously (as the blog's name might indicate). I like to crack wise about stuff as well, and usually do so at every opportunity. So I like to think of myself, more or less, as the court jester of Preds bloggers.
Coverage highlights
AJ::Well, being the wordy mofo I am, I don't write short posts, which can sometimes be a real detriment to maintaining a consistent readership, but then again I have to be true to myself. That being said, I kinda feel as though the five-part series of posts I began at the Olympic break last season called 'Callin' it As I See It' was as good as anything I turned out in 2009-10.
Then again, I'm a little partial to some of the earliest posts of my blog's existence, which probably weren't read by a whole lot of people.
Near the end of training camp last year, on September 30, 2009, I wrote a two-parter called, For the NHL's Sake, Let's Hope This is The Great One-And-Done, which I feared might also have been my last. It was a pretty blisteringly critical essay on the NHL's most sacred of sacred cows, Wayne Gretzky, and his performance as the rudder of the Phoenix Coyotes franchise, which at the time appeared as though it was imploding before our eyes.
Turned out I didn't get lynched, so at least I got that goin' for me…
The other post I liked was my not-so-subtle tongue-in-cheek lashing of Jim Balsillie and his failed attempts to wrest NHL teams from the U.S. to Canada, in PMFF's first actual entry, on September 19, 2009, called, '"I love the smell of Blackberries in the Morning. …It smells like…Cobbler"'
Why Nashvile hockey?
AJ: Okay, a little background on myself. As a hockey enthusiast, I was a moderate NHL fan growing up in Los Angeles, and it wasn't until after moving to Nashville in 1992 and seeing the Predators come to town six years later that I truly caught the NHL bug.
I became a season ticket holder at the beginning of the 2000-01 season and have been thoroughly enthralled with the game ever since. Having been a personal blogger since 2004 and never being one to shrink away from giving my opinion in that medium, for me, starting a hockey blog wasn't all that big a stretch.
As I mentioned before, a couple of Preds bloggers who were familiar with my personal blog, whom I also followed and conversed with on Twitter, encouraged to blog about the Preds as well. So I did.
All-time favorite fan moment
AJ: Favorite fan moment without a doubt was Ggame three of the 2008 playoff series versus Detroit, when Jason Arnott scored the game-winning goal with 3:58 left in the 3rd period. The Preds won the game 5-3, and would go on to win the next game, 3-2, and tying the series at two games apiece. But ironically, forward Alexander Radulov's infamous 'happy tackle' of Arnott celebrating that very play wound prove to knock Arnie out of the series after game four, and the Preds would go somewhat quietly without their captain in the final two games, losing the series 4-2.
So I guess you could say that was both my best and worst moment as a Predators fan.
What would you like people to know about Nashville's hockey culture?
AJ: The main things I wish the Canadian press and others who continually misrepresent to their readership about Nashville could understand is that we DO care about Hockey, we ARE knowledgeable as fans, and that our team ISN'T leaving. The Preds will be here for the long run, and there has never been any truly legitimate evidence to the contrary.
Now that all remnants of Craig Leipold's subterfuge that would have allowed the team to fall into hands of those with the intent of moving it elsewhere have been purged from its organizational reality, there is no reason to continue fanning the flames of innuendo and unfounded rumor. Give it a rest and accept that the Preds are here to play and they're here to stay.
From what I can tell about the culture of this team comparable to that of others is that Preds fans are knowledgeable and they're reasonable too. The way that David Poille and Barry Trotz have gone about putting the team together and structuring its philosophy has been fabulously instructive to the fan base as to how the game of hockey should rightly be played. I believe that makes for more intelligent fans as well as those more appreciative of the game in general.
What better a way to build a hockey culture in a place where there once was none?

Slapshot Radio is the official website of Paul McCann's and Pete Weber's Online Radio Broadcast. The site feaures it's own blog, information about related social media, links to the podcasts and other fan-friendly features.
In his own words…
About the blog, information clearinghouse, commentary or a bit of  both?
Paul McCann: We do both. Along with a little pop culture to add a little spice. My HockeyBuzz blog is a great place to argue about things… mostly about my use of a certain word to describe the CEO of Blackberry. :-) I do enjoy tweaking the Hockey Establishment who still believes that hockey was at it's best in the O6 era and that St. Louis and Philadelphia are still "Non-Traditional" hockey markets. Especially the media in Canada, an example of how I love to tweak these guys is here http://www.hockeybuzz.com/blog.php?post_id=24655
Coverage highlights?
PMcC: A couple of blogs jump to mind, the whole Alex Burrows incident with Stephane Auger… http://www.hockeybuzz.com/blog.php?post_id=25475 … and this… http://www.hockeybuzz.com/blog.php?post_id=25496
and the stupid battle between DirecTV and Comcast over carrying Versus… http://www.hockeybuzz.com/blog.php?post_id=26369
and of course… the post playoff game 3 blog… http://www.hockeybuzz.com/blog.php?post_id=27879
Do you host an Preds-related activities? I work as the PA annoucer for the Preds, entering my fifth season, I fill in occasionally on pre-game and post-game on the Preds Radio Network and host a weekly radio show called SlapShot Radio. On that show I have the honor of partnering with the Voice of the Predators, Pete Weber. Season three begins on Wednesday NIght October 6th at 6pm on SportsRadio 560. It will be our season preview show, featuring national radio voice Michael "Doc" Emrick.
Why Nashville hockey? Frankly, like most of Nashville bloggers, I got started because the mainstream media in Nashville couldn't spell puck if you spotted them the P and the K. This was around the lockout, when Eklund at HockeyBuzz put out a call for bloggers as he was starting a new hockey site. I put in for it and got the gig. This is my sixth season blogging for HockeyBuzz and I love it! Eklund is a great guy to work for. The key is, the Nashville blogger community is keeping the mainstream honest, pushing them for more coverage, and it's starting to improve. I give a lot of credit to the Nashville Hockey bloggers for that.
Favorite Fan Moment? In my first season as PA Announcer, I came to the rink a little early to get a few things done. It was a Saturday and the Phoenix Coyotes were in town for the night. I was in a hallway near the wives room watching a college football game when I felt someone come up next to me, he asked me what the score was. I answered him without taking my eyes off the screen, we chatted a bit about the game when I turned to look at who I was talking to… I couldn't believe my eyes … It was Wayne Gretzky… casually chatting about football… Me, talking to Wayne Gretzky… Wayne Freakin' Gretzky! I was shocked I didn't fall to the ground in a "Wayne's World" moment bowing and screaming "I'm not worthy!!!!"
What would you like people to know about Nashville's hockey culture?How knowledgable the fans have become. In our first season, we cheered everything. We got loud when someone shot the puck, on net or not… Now, the fanbase is a lot more discerning. Pred Nation is supportive, but will now let the team know when they are not pleased. Youth hockey continues to grow in Nashville, which is growing the fanbase as well.

The View From 111 is at first blush a fan's-eye view of the game. However, the stated mission of TVF111 belies the years of experience Willoughby brings to the Predators blogosphere. He's a fan who knows the game inside and out. Aside from excellent coverage of the game itself, TVF111 offers some of the sharpest coverage around when it comes to the business side of Nashville's sports scene.
In his own words:
About the blog…
Mark Willoughby:I write predominantly as a fan that buys their ticket and sits in the stands and watches the spectacle on the ice. There are a number of great blogs that give a more "newsy" perspective, and I chose to write from the perspective of a fan that buys his ticket and has his opinions. I do game recaps during the season, but again I have not sought credentials and don't do locker room interviews. Mostly for selfish reason- I take my young son to many of the games and want to enjoy the experience of Predator hockey with him. I also write some articles that focus on the business of hockey, whether it is specific to the Predators or hockey in general. With more than 30 years experience in the financial field, this aspect of writing comes easily to me.
What do you consider some of your best stories? An interview with Stu Grimson about his life after hockey (http://theviewfrom111.blogspot.com/2009/10/conversation-with-grim-reaper.html) was interesting on a number of levels: what it was like to transition out of hockey into an off ice career and his views of the game; an open letter to Gary Bettman and Jim Balsillie during the height of the failed purchase of the Coyotes by Balisllie (http://theviewfrom111.blogspot.com/2009/08/open-letter-to-gary-and-jim.html) and various posts from the road when I traveled with the team (http://theviewfrom111.blogspot.com/2009/08/open-letter-to-gary-and-jim.html
http://theviewfrom111.blogspot.com/2009/03/i-love-la.html
http://theviewfrom111.blogspot.com/2009/03/preds-managed-to-steal-point-last-night.html
http://theviewfrom111.blogspot.com/2009/03/pictures-from-road.html
Do you ever sponsor hockey-related activities? I coordinated the Nashville Flood Relief Tweetup earlier this year at the Tin Roof.
Why Nashville hockey? I wanted to try my hand at blogging; I love the predators and the sport of hockey; and the Tennessean was woefully inept/inadequate in their coverage of the Predators, so I decided to give it a try. I started the blog in January of 2009 and wasn't sure if anyone would even look at it, but other established bloggers were very gracious and gave me some mentions on their blogs. This helped to generate interest and readership and I have been blogging steadily since. There are so many great bloggers in our community of hockey fans in Nashville, and I am fortunate to have an opportunity to share my opinion about the Predators and hockey in general.
What is your favorite fan/blogger moment? . My favorite fan moment was the Predators first home playoff game- a win against the Evil Empire, also known as the Detroit Red Wings. I have played sports at the college level and attended many sporting events in different venues, but I have never experienced an atmosphere that was as electric and dynamic as that Sunday afternoon in Nashville.
My favorite blogging experience has undoubtedly been the opportunity to travel along with the team on a week long road trip. The interaction with the players and their openness and friendliness is amazing. The coaches are completely accessible and friendly and it is a great experience to interact with them on the road. I have made the trip to all the Canadian barns, the west coast arenas, and last year the New York/New Jersey/Pittsburgh swing. The Canadian trips were especially fun because so many of the players could interact with family and friends, and it was great to be a part of that.
What would you like for people to know about Nashville's hockey culture? Interestingly, in traveling through Canada I found that most Canadians knew a great deal about hockey in Nashville and were glad the Preds were in the League. I have been to 18 other arenas and have never heard a single comment that Nashville didn't belong in the NHL. I would like for hockey fans everywhere to know that they shouldn't believe what they read in The Hockey News or other publications about Nashville not deserving a team or that the predators are on the verge of relocating. There is a strong- and rapidly growing- hockey culture here in Nashville and it is only going to get stronger. Hockey is here to stay in Nashville and it will continue to be successful, much to the chagrin of Ken Campbell, David Shoalts, and others that have always resented hockey in Nashville.
A vist to any of these blogs will give you an idea of the depth of understanding of the game that is present among Nashville's blogging community. The diversity of the voices they contribute to the sports discourse around here is fairly astounding. Please consider visiting these sites often. 2010/2011 looks like its going to be an exciting year and you'll want to be rinkside with all of  these writers.
Come back tomorrow when I'll be reporting on the kids of Predsnation and the G.O.A.L. program. Until then, see you at the 'Plex, the 'Stone and online at Facebook and Twitter!