Throughout August, The Hockey Writers will be releasing a series of bold predictions. Team by team, this series will take shape as we look at some of the more questionable possibilities that could come into fruition during the 2017-18 season.
Up next in this season's offseason predictions are the New Jersey Devils and their newest addition to their prospect pool – Nico Hischier
Recapping 2016-17
Pick your word – disappointing or abysmal. Either way you'd likely be describing the Devils' 2016-17 season. They finished last in the Eastern Conference and tied with Arizona for third last in the entire NHL.
They finished in the bottom three in terms of goal differential (at minus 61) and had the third worst offensive output in the league (183 goals for).
Their top scorers – Taylor Hall and Kyle Palmieri – finished with 53 points while the rest of the lineup dealt with a rotating bottom six and defensive unit for most of the season thanks to injuries.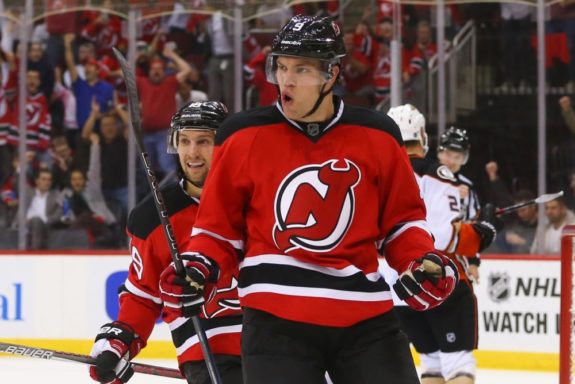 A number of players got their first taste of NHL action, while Pavel Zacha played in 70 games for the Devils with mediocre numbers – notching eight goals and 24 points to go along with his minus-17 rating.
In net, Cory Schneider and Keith Kinkaid divided the workload with Schneider seeing the majority of the ice time. He finished the year with a 20-27-11 record in 60 games to go along with a 2.82 goals against average and .908 save percentage, while Kinkaid finished 8-13-3 in 26 games with a 2.64 goals against and .916 save percentage.
Their disappointing season led to them missing the playoffs for the fifth consecutive year dating back to 2012-13. But not everything left a sour taste in the mouths of the Devils and their fans. With all that bad, something good has to come from it. And it certainly did when the draft lottery came around this offseason.
Nico and the Crew
After winning the lottery, the Devils got set for the NHL Draft where they would add easily their best offseason acquisition. The debate between Nolan and Nico came to a head when the Devils management took the stage in Chicago and selected Hischier first overall.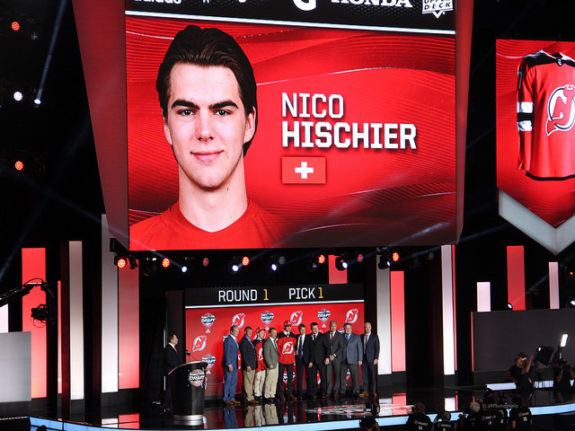 While the addition of the 18-year-old Swiss certainly jump-starts the Devils push to become a playoff-team again, it wasn't their only helpful acquisition this offseason.
On top of the first pick, the Devils went out and traded a couple picks to San Jose for defenceman Mirco Mueller, a couple picks to Washington for Marcus Johansson and signed Brian Boyle in free agency.
Mueller, was acquired along with a 2015 seventh-round pick, played just four games for the Sharks last season scoring a goal and an assist. Over parts of three seasons, the 22-year-old has played 54 games for San Jose with two goals and six points.
Johansson, on the other hand, comes with over 500 games of NHL experience and has played in the postseason with the Capitals. He's coming off a career-high 24 goals and 58 points in 2016-17 and should add some offence to a team that has been searching for it for some time.
In 501 regular season games with the Caps, the 26-year-old has 102 goals and 290 points. Add that to his 30 points in 69 postseason games and he'll add some experience to a young lineup.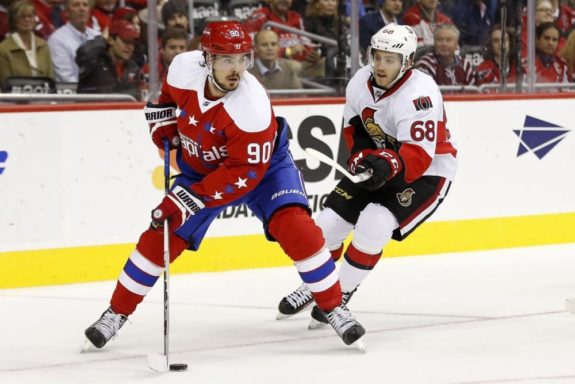 As for Boyle, he'll add some leadership and depth to a lineup that could use them. The 32-year-old isn't the most offensive player, but did have a season in which he reached the 35-point plateau back in 2010-11.
As for last season, Boyle was traded to the Leafs after racking up 22 points in 54 games with the Tampa Bay Lightning. He added three assists in 21 games with the Leafs, but was more there to play a similar role as he'll be playing with the Devils come 2017-18. He played six games with the Leafs in the playoffs and picked up two assists in their first-round series with the Caps.
So what can this team do in 2017-18 with the help of their new acquisitions? It's simple.
2017-18 Bold Prediction: New Offence in New Jersey
The Devils finished 2016-17 having scored just 183 while giving up 244. They were led by Palmieri's 26 goals, while Hall (20), Henrique (20) and Zajac (14) followed him up for second, third and fourth in team scoring respectively.
For an NHL team, scoring an average of 2.23 goals per game won't cut it if you want to make the playoffs. But by adding Hischier and Johansson, the Devils might finally have a more legitimate top-six in terms of their forward lines.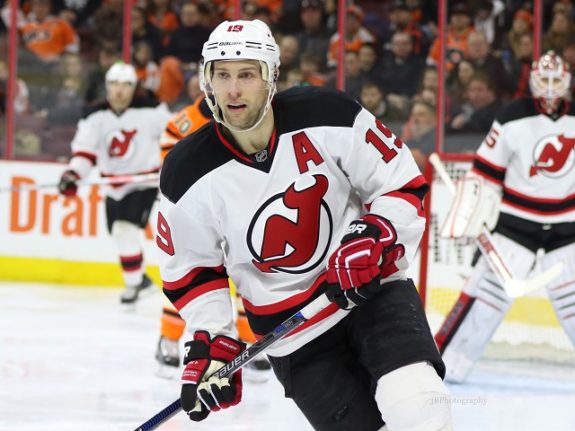 So what should we expect from this slightly revitalized lineup in New Jersey next season? The Devils should find themselves among the top 10 teams in scoring. They finished 83 goals back from the top scoring Minnesota Wild a year ago, but adding Johansson and Hischier (who should crack their roster) should also help Hall return to his point totals that he seemed capable of in Edmonton.
With projections that Henrique, Zajac and Zacha should all have better seasons, and the Devils could be a bigger threat offensively than they've been in years. While they likely won't be a playoff team, you can still expect them to put up top 10 numbers in terms of goal scoring this coming season.