The first wave of the off-season and the free agent frenzy hit the Jersey Shore. With it, a tide of players washed up on the beach, while a good number more went out to sea. Some players stayed anchored to "The Rock." Although there's still more work to be done, the New Jersey Devils are in much better shape than they were at this time a year ago.
Still topping their list of priorities, re-signing top scorer Kyle Palmieri and finding a defenseman who can fill the big minutes vacated by the departure of Adam Larsson. Also of interest to fans is the status of Devils legend Patrik Elias.
Staying Put:
Devante Smith-Pelly
Acquired last season from the Montreal Canadiens for Stefan Matteau, the Devils signed Smith-Pelly to a two-year contract, worth an average of $1.3 million per season. The forward Smith-Pelly appeared to find his game in New Jersey,  posting eight tallies and 13 points in 18 contests.
Jon Merrill
Also receiving a two-year deal is Merrill. Merrill's deal is worth an average of $1.1 million per season. The highly drafted and touted defenseman will enter his fourth season with New Jersey. Merrill is attempting to stay out of Matthew Corrente territory with injuries. The Devils hope Merrill can get into more than 47 game this year and improves with seasoning.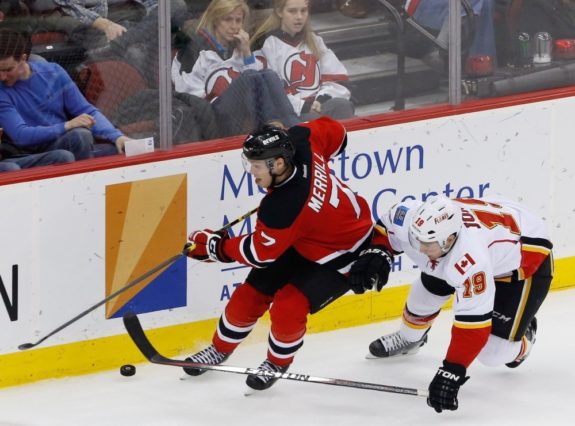 Beau Bennett
Acquired at the draft from the Pittsburgh Penguins, for a third-round pick, the Devils re-signed Bennett to a one-year contract worth $725,000. Notching 12 points in 33 games with Pittsburgh, the Devils hope the 2010 first round draft pick and forward will stay healthy and benefit from a change of scenery. Bennett was a top pick of general manager Ray Shero, when he was with the Penguins.
New arrivals:
Ben Lovejoy
Like Bennett, yet another former Shero pick with Pittsburgh. A member of the Stanley Cup champion Penguins, Lovejoy inks a three-year deal worth an average annual value of $2.6 million per season. The Pens blueliner registered ten points across 66 contests and tallied six points while playing in all 24 postseason games with Pittsburgh. At the AHL level, Lovejoy played parts of three campaigns with current Devils bench boss John Hynes. Lovejoy was teammates with Bennett in Pittsburgh and the aforementioned Smith-Pelly and Palmieri in Anaheim. Lovejoy worked hard to get to this level and the Devils hope his grit, determination and championship pedigree rubs off on some of their young crop of defensemen. Look for Lovejoy to slot in somewhere on the Devils second defensive pairing.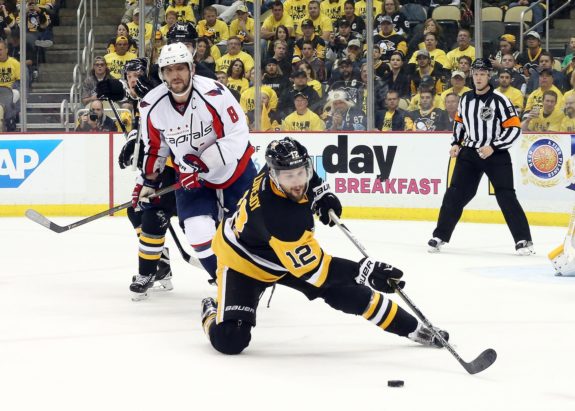 Vernon Fiddler
Another player who worked his way from the ECHL ranks to a lengthy NHL career. Fiddler and Shero have connections going back to their Nashville days. The Devils signed the veteran forward to a one-year deal worth $1.2 million. Last season Fiddler skated in all 82 games with the Dallas Stars, serving as an alternate captain. Fiddler netted 12 goals with the Stars. In 13 playoff contests, Fiddler totaled three points. In Fiddler the Devils believe they're getting a hard-nosed player who can also provide a scoring element from the third or fourth line, something they lacked from say a Tuomo Ruutu.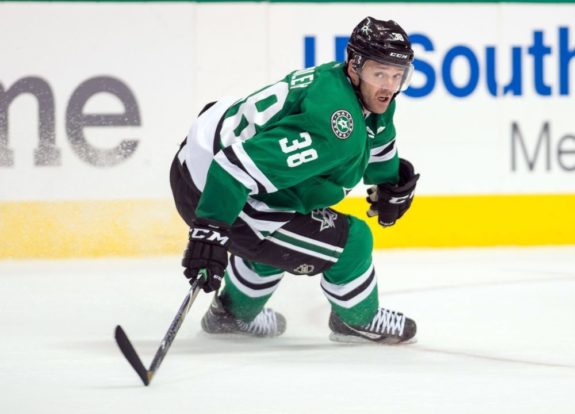 Andrew MacWilliam
More of an AHL move, given the Devils defensive depth but as we'll see, the AHL club could use some more bodies. New Jersey signed MacWilliam to a one-year, two-way deal, worth $575,000. Last season with the AHL Manitoba Moose, MacWilliam registered one goal and 14 helpers and 86 penalty minutes across 72 games.
Karl Stollery
Another Albany blueline move, Stollery inks a one-year, two-way deal with New Jersey, worth $575,000. Playing 67 games with the AHL San Jose Barracuda, Stollery netted six goals and added 18 helpers, along with 65 penalty minutes.
Carter Camper
An up front move for Albany, the Right Wing Camper signs a one-year, two-way contract, worth $575,000. Camper spent most of last season with the AHL Hershey Bears, totaling 34 points across 64 contests. Camper went wild in the postseason, totaling 17 points in 21 games, as the Bears reached the Calder Cup Finals. During the 2011-12 campaign, Camper was an AHL All-Star with the Providence Bruins.
Shipping Out:
Not counting moves prior to the official start of free agency, Brian O'Neill (KHL), Chris McKelvie (retired) and Paul Thompson and Graham Black (traded to Florida Panthers), most of these departures involve AHL Albany Devils.
David Schlemko
It wasn't so perplexing that the Devils didn't re-sign Schlemko but more so they didn't deal him at the trade deadline as a rental, if they knew they weren't going to bring him back. On defense last season, Schlemko proved a bargain with New Jersey, netting six goals across 67 contests. Schlemko inked a four-year, $8.4 million dollar deal with the San Jose Sharks.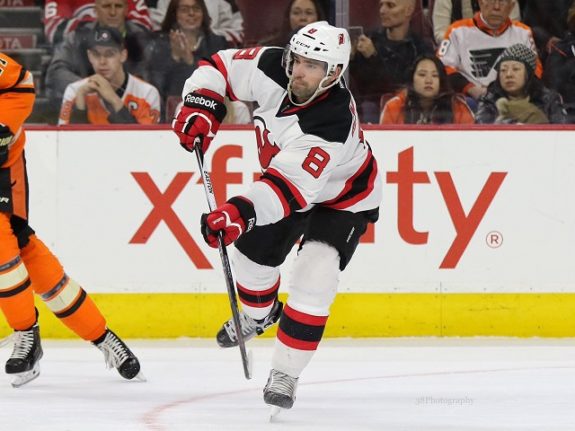 Mike Sislo
Long a staple of the A-Devils' attack and power play, Sislo signed a one-year, two-way deal with the Colorado Avalanche. An AHL All-Star, Sislo led Albany with 27 markers and the AHL with 14 power play tallies. Sislo also recorded three goals across 18 games with New Jersey last season. However, at 28 and his sixth season with the organization, the writing was on the wall with Sislo's long-term status at the NHL level. Sislo should get a fair shot with the Avalanche and will be missed in Albany.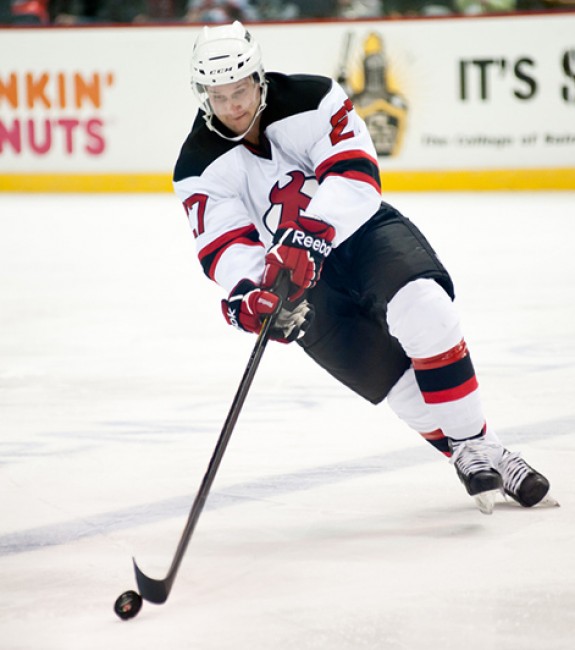 Jim O'Brien
O'Brien also joins Sislo and former Devil Joe Whitney in joining the Colorado organization on a one-year, two-way contract. O'Brien was a streaky scorer and solid on the draw with the A-Devils. O'Brien notched 19 goals with Albany last season. O'Brien also appeared in four contests with New Jersey. Again, another huge blow to Albany up front.
Matt Lorito
The loss of Lorito is the most perplexing to me. While the Devils did extend an offer to Lorito, the Detroit Red Wings were able to lure him away with a two-year, two-way contract. Signing as a free agent out of Brown University in 2014-15, Lorito burst onto the scene, tallying 12 points in eleven games with Albany. Last season Lorito registered 18 goals and 54 points in 71 games with the A-Devils, finishing sixth among AHL rookies in points. He may not have the size but Lorito is a play maker and marks another hit for Albany.
Pierre-Luc Letourneau-Leblond
Leblond signs a one-year, two-way deal with the Tampa Bay Lightning. Last season marked Leblond's third different campaign in an Albany sweater. Playing on the fourth line, Leblond racked up team best 131 penalty minutes across 52 contests in Albany last season. Leblond's leadership will also be missed in the A-Devils' locker room.