Prior to the start of the NHL playoffs, I wrote an article making a few predictions about the Penguins' postseason. I have found after writing several of these types of articles, and having a few conversations on the radio, that I am terrible at making predictions. But hey, I'm not above making fun of myself, so here are my epic predictions.
Please be kind.
Sidney Crosby Will Be Dominant
This depends on your definition of "dominant". I don't feel that I was wrong on this one, Crosby did win the Conn Smythe trophy after all. He didn't score a ton of goals, but he controlled play at both ends of the ice, and was consistently one of the Penguins' best possession players. A casual observer may not realize what Crosby was doing, but people who understand the game know just how good he was.
#Pens vs #SjSharks
Sheary, Letang were best. Crosby led w/ 10 iCF.
Bad night for Martin…
Congratulations, PIT! pic.twitter.com/ZKRbEDsNF4

— Sean Tierney (@SeanTierneyTss) June 13, 2016
Phil Kessel Will Lead the NHL in Goals
I was close on this one. Kessel finished 4th in goals with 10, behind Joe Pavelski (14), Nikita Kucherov (11), and Logan Couture (10). Ten goals are great in my book, and the fact that Kessel is taking the Stanley Cup to Toronto is fantastic.
Kessel goal pic.twitter.com/uujUjCtVHD

— Stephanie (@myregularface) May 19, 2016
Nick Bonino's Play Will Level Off
This is where it gets embarrassing. I happily eat humble pie on this one, as Bonino was nothing short of incredible. Timely goals, fantastic playmaking, and epic work in his own zone are just a few things that he did to help Pittsburgh win a championship. But most importantly, was there a better goal call than 'Hockey Night Punjabi's' "BONINO, BONINO, BONINO"?
BONINO BONINO BONINO (via @Penguins, @HkyNightPunjabi) pic.twitter.com/3det1BcByg

— NHL on NBC (@NHLonNBCSports) June 15, 2016
Matt Cullen Will Be a Huge Factor
I was partially right here. Cullen played well during the playoffs, and was a big reason why the Penguins won, but he did appear to fade. After all was over we found out that he was playing with a broken toe, which explains a lot.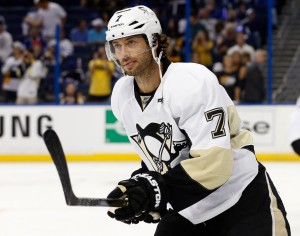 The Wilkes-Barre "Kids" Will Not Be Overwhelmed
No, they were not overwhelmed at all. Conor Sheary, Bryan Rust, Tom Kuhnhackl, and Matt Murray looked like they belonged there. We all know what Murray accomplished. Kuhnhackl played well in his 4th-line role, while Rust scored some very important goals. Sheary played well also, but he may have worn down near the end. It is safe to say, these kids are all right.
Kris Letang Will Win the Playoff MVP Award
No, Letang did not win MVP, but if he had, nobody would have complained. He played his usual monster minutes throughout the playoffs, and was the elite player that we all love to watch. Honestly, where would the Penguins be without Letang?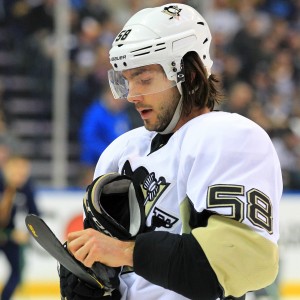 Chris Kunitz Will Wear Down
Chris Kunitz had some odd moments during the playoffs, such as passing when he was standing in front of an open net. But overall his play was outstanding. He was a possession monster, and had an impact in nearly every game. Kunitz is 36, but during the postseason he appeared to be rejuvenated.
Penguins Beat the Stars in Six Games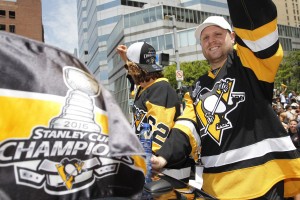 I am not ashamed to admit that I still wish that this was the Finals matchup. The offensive output, and free-flowing hockey would have been epic to watch with Pittsburgh and Dallas. That said, I was half correct in my prediction here, and that was the one that mattered the most. The Penguins won the Stanley Cup.
So there you have it. Feel free to discuss my predictions in the comments section below. But be sure to keep it clean.
Until next time.