With the draft and free agent frenzy in the rear-view mirror, we're officially into the dog days of summer. But that doesn't mean wheels aren't turning the world of hockey. The Edmonton Oilers in particular always seem to be a focal point, probably because everyone is waiting to see if they actually do something with all their hoarded talent. Will this finally be the season that the Oilers become competitive? Well, it might be, because they aren't playing with house money anymore.
Salary Cap Woes?
Edmonton has always had the ability to spend to the cap, but they haven't needed to for the most part. This season, however, they find themselves with very little wiggle room in terms of cap space. According to this article from Colligan Hockey, the team will have to get creative when it comes to their personal moves. In particular Griffin Reinhart, who will be trying to play his way onto the team. Reinhart is due for some bonuses, and that might mean he starts the season in the AHL regardless of his play.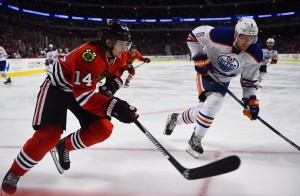 Considering what Peter Chiarelli gave up in the Reinhart deal, it would be a real shame to see nothing tangible come of it. That doesn't mean there isn't another trade in the works, or he's viewed as a more long-term solution. Some more time in the minors certainly won't hurt, because between injury and poor play, he struggled to stay with the big club last season. Chiarelli had his cap issues in Boston, but then again so do most teams who spend to the limit. Even the most successful clubs are forced to juggle their lineups and make hard decisions because of money. Look no further than the Chicago Blackhawks for the best example of that.
Is Tyson Barrie a Real Possibility?
A week ago it seemed like a foregone conclusion that the Avalanche were moving Tyson Barrie, but things have sinc cooled off. That doesn't mean something isn't still in the works. Barrie is exactly what the Oilers need, they know that, and Colorado knows that, but does that mean Edmonton will have to give up a significant piece to get the deal done? The Cult of Hockey floated an idea about a three-way deal that might work. The speculation is because the Avs are a budget team, they'd rather not take back a big salary in a trade.
If Chiarelli somehow managed to snag Barrie, without giving away another fan favorite, I think it's safe to say that he would regain his hero status in Edmonton. I don't know how realistic the three-team trade proposal is, but you can be sure that the Oilers are doing their due diligence in this situation. Barrie is headed for salary arbitration, so there's a chance he could be dealt before then. Barrie isn't the only defenceman whose name is out there, however. [The Hockey News]. How likely is it that the Oilers add another significant piece to their blueline? Thoughts?
McDavid Shocked and Upset at Hall Trade
Every player, the young ones especially, feel the pain when one of their teammates gets traded away. A hockey team is like a family, and seeing a family member move far away is never easy. But they also need to understand that hockey is a business first, and players will be traded, no matter how loved they are. This piece in the Edmonton Sun made the notion that "Hall isn't good in the room" look a little silly. Connor McDavid had some glowing words about his departed teammate and seemed genuinely upset that he was dealt.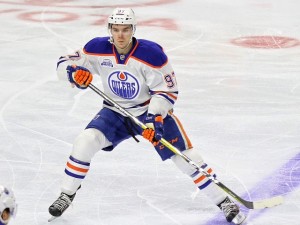 But McDavid is mature beyond his years, and you can be sure that he will handle the situation like a professional and not let it affect his view of management. Hall was a mentor to him, and that's says a lot about the player. (Keep that in mind when the character assassinations come out). In any case, I don't think there's a concern over this trade leaving a bad taste in McDavid's mouth. He wants to win as a bad as anyone, and he trusts the process. You can't expect a team to be terrible for this long and not make any changes.
News and Notes
Will Peter Chiarelli be the guy to finally fix the Oilers? [Edmonton Journal]
Every GM knew that Taylor Hall was available. Don't let them tell you otherwise. [Today's Slapshot]
Is Jesse Puljujarvi a lock to play on McDavid's wing? [Lowetide]
And finally, how come the Oilers didn't sign Jason Demers? [TSS]