It was a matter of if, not when. The Edmonton Oilers had a plethora of young forwards and a dearth of defense. Conversely the New Jersey Devils had a stockpile of young defensemen and were parched in scoring. Hence, the trade of Adam Larsson for Taylor Hall makes sense for both clubs.
Not since the Jason Arnott and Bill Guerin deal have the two organizations made such a blockbuster swap. The rumblings started long before this season and grew louder with speculation of a deal involving Damon Severson and Ryan Nugent-Hopkins. Instead, it is Larsson for Hall. Two players who didn't necessarily need a change of scenery but both of whom were bestowed lofty, if not impossible expectations.
Before Connor McDavid, Hall was tasked with being the franchise savior. Fair or not, given the supporting cast surrounding him, Hall was also saddled with the burden of not being Tyler Seguin. In the case of Larsson, he, much like Paul Martin before him, was expected to be the next cornerstone of the blueline, the next Scott Niedermayer if you will.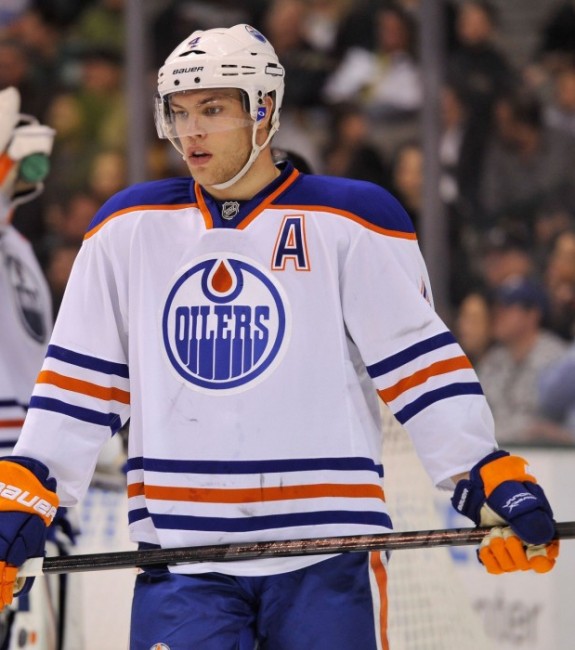 Larsson's game began to blossom after working with Scott Stevens. Moving up on the top defensive pairing with Andy Greene, Larsson clamped down, played big minutes, became more assertive and did all the little things right. As former New Jersey defenseman Ken Daneyko opined on Twitter, a player you don't fully appreciate until you watch what he does up close on a nightly basis.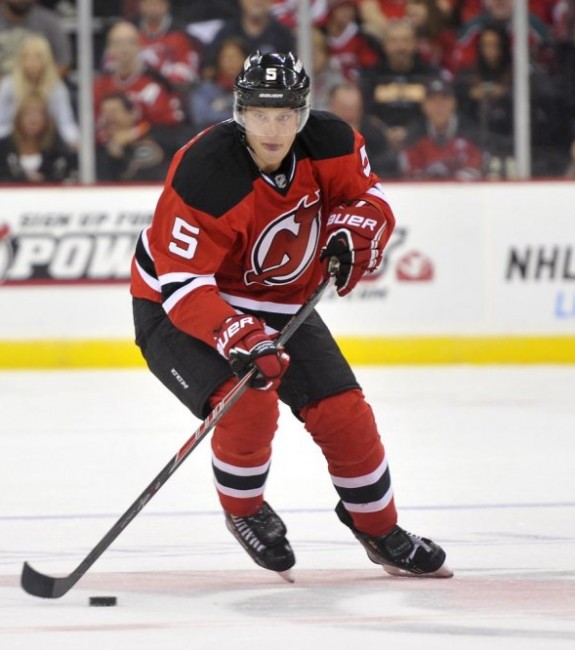 With that said, the Devils were patiently looking to pounce on a deal like this. The front office allowed prospects to develop, assessed the organizational depth chart and made their determination. Plus, their present roster and pipeline maintains blueliners such as Severson, Steven Santini, Seth Helgeson, Vojtech Mozik, Josh Jacobs, etc. Of course this isn't to say the club won't still acquire a veteran blueliner as well in the off-season.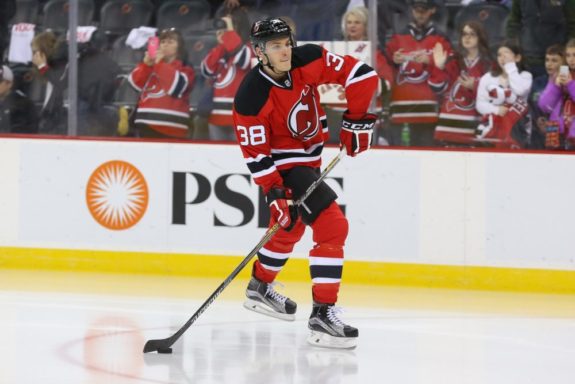 What makes this deal even more significant for the Devils is the way they pulled it off. Given where they're at and the competition, the odds of them signing a top scorer like Steven Stamkos (back with the Tampa Bay Lightning) would be a tall order. Likewise, the team was never going to be terrible enough to the point where they could get a shot at drafting a McDavid, Jack Eichel, Auston Matthews type forward.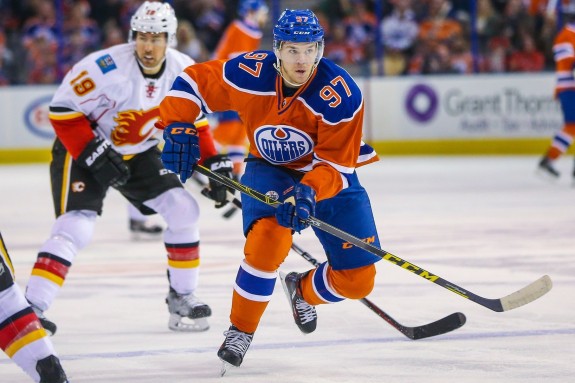 With this deal they accomplish both. In obtaining Hall, the Devils receive a former No. 1 overall pick from the 2010 NHL Entry Draft and a top five Left Wing. At 24, Hall give the Devils much-needed speed up front and a player with three seasons of posting more than 25 markers.
Plus, Hall will be motivated to take his game to the next level, as his comments in the aftermath of the trade suggest. Hall will also reap the benefit of not having to be the franchise all by himself, with veterans such as Adam Henrique, Kyle Palmieri, Cory Schneider, Andy Greene and Michael Cammalleri in the fold. The expectations will be high but Hall will be a breath of fresh air on a squad looking for breathing room in the goal scoring department.