It's been a difficult last decade or so for the New Jersey Devils. Since losing to the Los Angeles Kings in the 2012 Stanley Cup, they've only made the playoffs once. Part of the reason for that was because they had an aging roster and a barren prospect pool. 
But that's changed over the last few years. Their NHL roster has gotten younger, and they've stocked their farm system with plenty of young talent. Nico Hischier and Jack Hughes, both former first overall picks, are the organization's building blocks for the future. 
Obviously, Hischier and Hughes aren't going anywhere any time soon. But they aren't prospects anymore, especially Hischier. That means they don't qualify to make this list, but that doesn't imply the Devils don't have any untouchable prospects. There are a few, all of whom were recent draft picks, that should be considered off-limits in any trade by new general manager Tom Fitzgerald. Let's take a look at who they are and why the Devils must hang on to them at all costs. 
Dawson Mercer
The Devils drafted Mercer with the 18th overall pick at the 2020 Draft in early October. The 6-foot, 179-pound forward finished with 60 points in 42 games in 2019-20 and has seven points in five games this season in the QMJHL. He's also a good bet to make Team Canada's roster for the upcoming 2021 World Junior Championships. 
There are a few things that make Mercer one of the Devils' top prospects. He's a highly-skilled forward who has a good shot and creative playmaking ability. His stickhandling is also high-end and was among the best of players selected in the 2020 Draft. He also the versatility to play center and right-wing, which he's done in the QMJHL.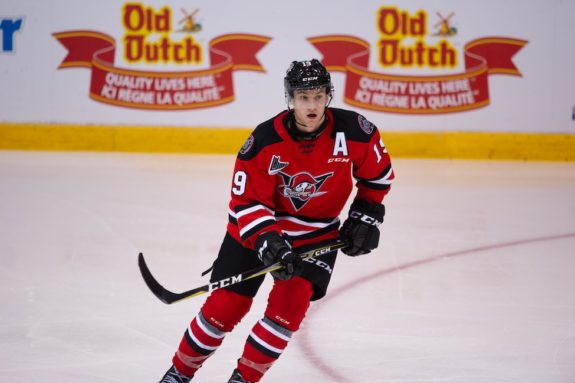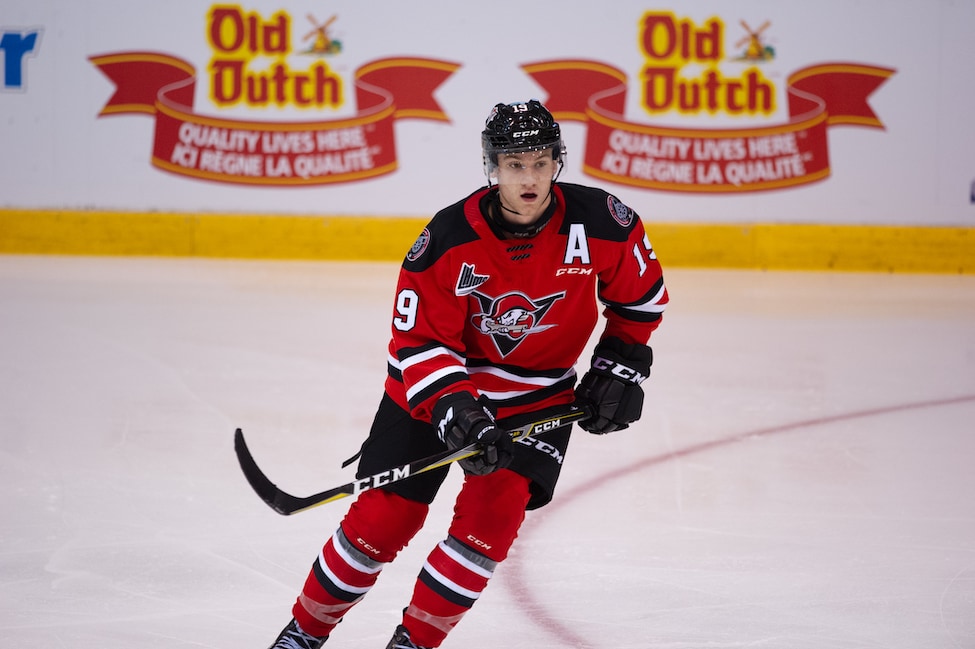 Mercer is not the type of player you build your franchise around. In most circumstances, that probably doesn't make you an untouchable prospect. But if the Devils are going to become a threat in the Metropolitan Division, Hughes and Hischier will need complementary pieces around them. 
Mercer fits that criteria perfectly. And while he's not someone you build your team, he has plenty of upside to project as a top-six winger in the NHL. If his production in the QMJHL is any indication, he should be a fixture in the Devils' lineup for many years to come. 
Ty Smith
The Devils knew they were getting a good player when Smith fell to them with the 17th overall pick at the 2018 Draft. But just how good of a prospect were they drafting? Since they selected him, he's racked up plenty of awards, winning the CHL Defenseman of the Year in 2019, as well as the WHL Defenseman of the Year in 2019 and 2020. 
Related: Potential Fits for Johnsson in Devils' Lineup
Smith got off to a slow start to the 2019-20 season with the Spokane Chiefs (WHL). But the WJC provided a spark after he returned to Spokane with a gold medal from his duties with Team Canada. He finished the WHL season with 19 goals and 59 points in 46 games, which helped propel him to winning the WHL Defenseman of the Year for the second time.  
The 20-year-old Smith may only measure at 5-foot-11, 180 pounds, but that shouldn't be a problem for him in the NHL. He has exceptional hockey IQ, and he moves around the ice quite well. He's also effective in transition and should be a high-end puck-mover in the pros.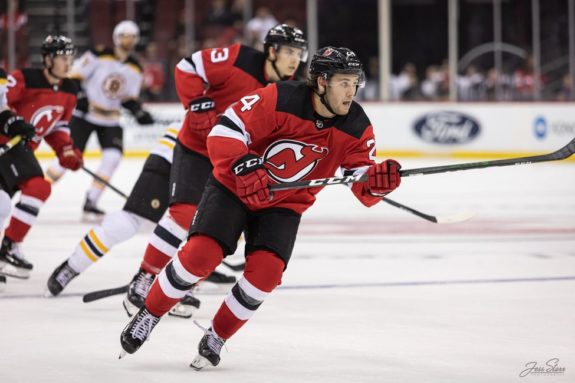 The Devils' rebuild of their defense remains a work in progress, but Smith is undoubtedly part of the solution. It wouldn't be a stretch to say he might be ready for top-four minutes this coming season. But even if he isn't, he will be one day. He's the type of prospect you can build your defense around, so that's why the Devils should hang on to him no matter what. 
Alexander Holtz
Holtz rounding out this list probably won't come as a surprise to many Devils fans. But for those who aren't familiar with him or the team's prospect pool, they drafted the Swedish right-winger seventh overall at the 2020 Draft. He's having a breakout season in the SHL, with 11 points in 15 games, and has become one of Djurgarden's best players. 
Much was made of Holtz's shooting ability as a draft-eligible prospect. That hasn't changed to start the 2020-21 season, but his playmaking has taken a noticeable step forward. He's already tied his assist total from 2019-20 and in 20 fewer games. Playmaking was already an underrated part of his game, but it now looks like it'll be one of his main weapons, along with his shot. 
Related: Devils' Top 20 Prospects: Preseason 2020-21
Holtz is the Devils' best prospect in their farm system, and I'm not sure it's that close. That's not a knock on the organization's pipeline; he's just that good of a prospect. He's the exact type of player the Devils need to build around Hughes or Hischier because of his offensive skill set. If he's developed the right way, he could be a consistent 30-40 goal scorer who can chip in 30-plus assists too. 
Who Missed the Cut?
Though the Devils have a deep farm system, they aren't ripe with blue-chip prospects who are untouchable other than Mercer, Holtz, and Smith. If there's one prospect who could be on the fringe of being off-limits, it'd be Nolan Foote. But even then, it'd be a stretch to give him that label, as he likely projects as a 40-50 point scorer who plays middle-six minutes. A solid prospect, but not someone who should be off-limits.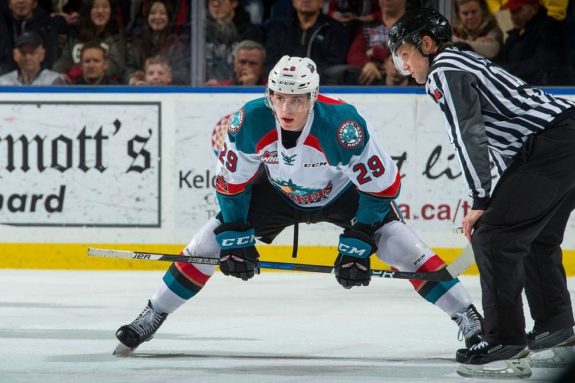 After Foote, it's hard to argue anyone is untouchable. With that said, there are plenty of players filled with NHL potential right through the Devils' top 20. It'll just be a matter of them properly developing their draft picks, which has been a problem for a few years now. If they can get their player development on the right track, then there should be brighter days ahead in New Jersey. 
---
---