Anthony Beauvillier was drafted by the New York Islanders with the 28th overall pick in the 2015 NHL Entry Draft. Just two years later, Beauvillier is already in his second year with the team after joining the Islanders as a rookie last season. Clearly, the Islanders believe in his ability. Just how big an impact will Beauvillier make this season?
Background on Beauvillier
The 20-year-old Beauvillier started his playing career in the QMJHL. He was drafted by the Shawinigan Cataractes in 2013. In his first season with the Cataractes, he scored nine goals and 24 assists for 33 points in 64 games. However, he was just getting started.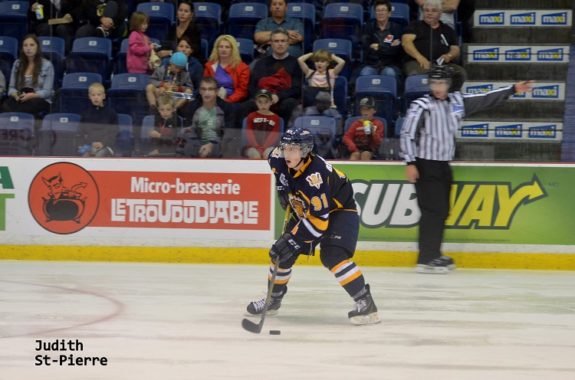 In the 2014-2015 season, Beauvillier nearly tripled his production from the year before. In 67 games, he scored a whopping 42 goals and 52 assists for a total of 94 points. The left winger silenced his critics who said his 5'11, 182-pound frame wasn't big enough.
His final season with the Cataractes was just 47 games, but he still scored 79 points. His skating ability and intelligence made him a great find for the Islanders at the end of the first round.
Last Season in Review
Beauvillier's excellence in the QMJHL gave him a good chance to crack the Islanders opening night roster for the 2016-2017 season. However, it was still a bit of a surprise when he did.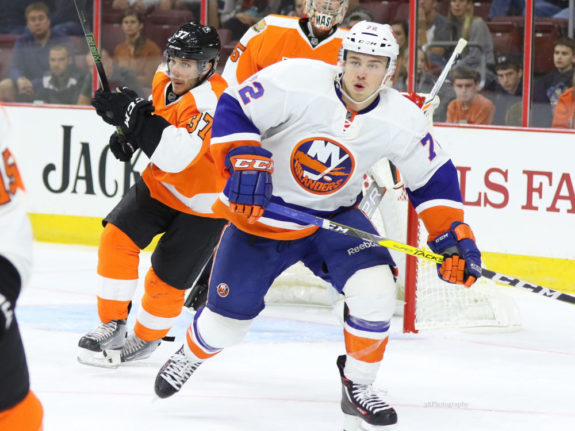 Then-coach Jack Capuano had a tendency to favor his veteran players. This was evident when he scratched Beauvillier on a number of occasions. Sure, there are a lot of ups-and-downs being a rookie in the NHL but the only way to improve is to play.
When Capuano was fired, coach Dough Weight played Beauvillier routinely. In his rookie year, Beauvillier notched nine goals and 15 assists in 66 games. Sure, Beauvillier is used to scoring more than that but it was still promising considering he was a solid two-way player as a teenager playing in the NHL. He was extremely versatile, in that he could play anywhere in the lineup, at center or on the wing. His versatility combined with his natural scoring touch could pay big dividends for the 2017-2018 season.
Related: New York Islanders 2017-18 Season Preview
Looking Ahead
The one thing that has lacked in John Tavares' time with the Islanders is secondary scoring. The Islanders struggle when Tavares and the first line isn't performing because the other lines aren't dependable. This year, Tavares finally has another potent winger to compliment him and Anders Lee in Jordan Eberle.
The Islanders are counting on young players like Beauvillier, Mathew Barzal, and Joshua Ho-Sang to provide that secondary scoring punch. To start the season, Beauvillier was on the fourth line with Casey Cizikas and Ho-Sang. Last night in Anaheim, he moved up to the second line with Barzal and Josh Bailey.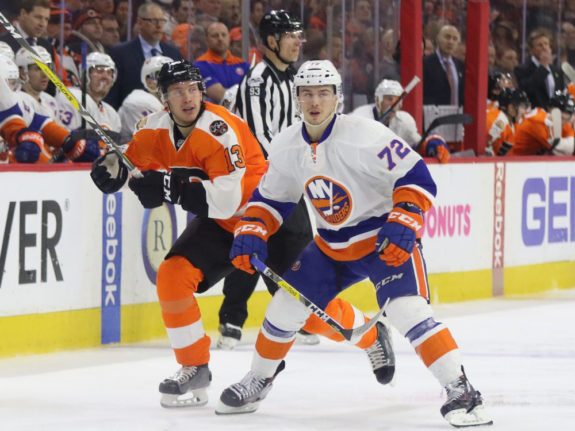 A line that features Barzal and Beauvillier could be fast and dangerous. The two played together on Canada's World Junior under-18 team in 2015 and were part of the same draft class. Beauvillier was picked 13 spots after Barzal but made the team one year sooner. The Islanders hope "Barzal to Beauvillier," will be heard on television broadcasts for a long time.
Beauvillier started off the 2017-2018 season with a bang, scoring in the second game of the season against the Buffalo Sabres by jamming home a rebound in front of the net. So far, he is averaging 12:44 of ice time per game. Last year, he averaged 13:01 TOI per game. For Beauvillier to progress and produce, he will need more ice time than that.
Related: Is Josh Ho-Sang the Real Deal?
Prediction
This season, I think it isn't out of the question to expect at least 15-20 goals from Beauvillier. It would be a solid way to build off the nine he had last year and be a respectable showing in his second season. With the Islanders' depth down the middle, he will likely remain on the wing and Doug Weight has promised to play whoever is playing the best, whether you're a rookie or a veteran. It'll be interesting to see how big a role Beauvillier will fill. If he is put in the right position to succeed, he will be a big-time playmaker for the Islanders.
John Cavanagh is a Journalism major in his third year at St. John's University in Queens. He's an aspiring sports journalist, and writes for his school paper called "The Torch". He also covers the New York Rangers for Blue Line Station, and now the New York Islanders for The Hockey Writers.