The Toronto Maple Leafs proved to their entire NHL this season that a youth movement done right can work. With a host of talented young players, the New York Islanders will put that formula to work in 2017-18. Although they will definitely test the free agent market, the Isles need their youth to step up. With a host of veterans vying for spots on the roster as well, the kids need to be more than alright to earn a spot.
While the future of the Islanders net is mostly set with Jaroslav Halak and Thomas Greiss under contract, youngsters the likes of Ilya Sorokin and Linus Soderstrom could be close to NHL-ready. Simply put, the Islanders have 2017-18 have the ability to be a much different squad. Faster, more dynamic and unproven, things have the possibility of getting interesting. Whether that leads to more wins than this past season is unclear. What is crystalline however is that among others, these five players have to have special seasons in 2017-18. Otherwise, the Isles will once again be on the outside of the playoff picture, looking in, once again.
Joshua Ho-Sang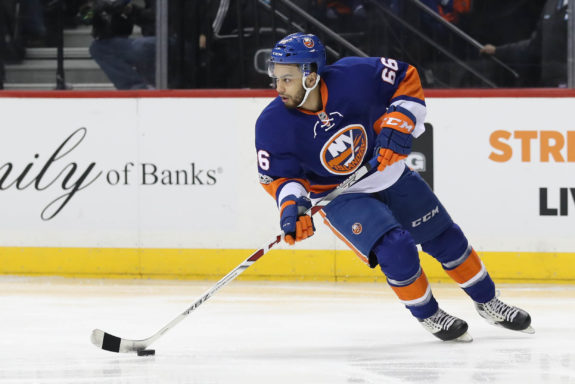 Ho-Sang's 10 points in 20 games aren't enough to get an outsider excited. However, if you watched the team every night, you see what Ho-Sang brings to the ice. A wonderful playmaker who loves to handle the puck, Ho-Sang is a born playmaker. Simply put, he can be a game changer. Armed with a great shot too, he's got to use it. If he does, a 20-goal, 30-40 assist season in 2017-18 is not out of the question.
Anthony Beauvillier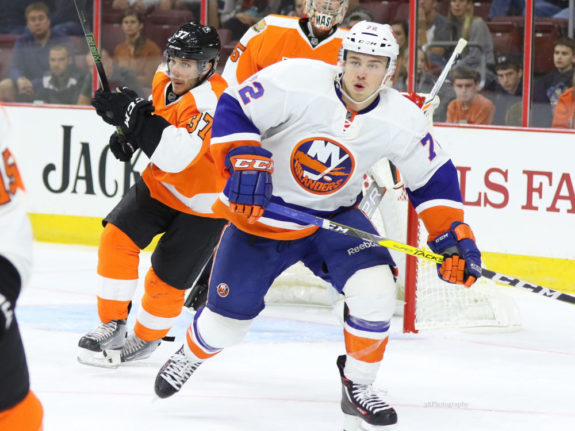 Much like Ho-Sang, Beauvillier's numbers don't exactly sparkle. However, his solid two-way play, speed and grit, on top of his blossoming offensive play make him special. Beauvillier has all of the tools to be the player the Islanders need to replace Frans Nielsen as their do-it-all center. If he continues to develop, he's another player that could hit the 20-goal plateau next season.
Ryan Strome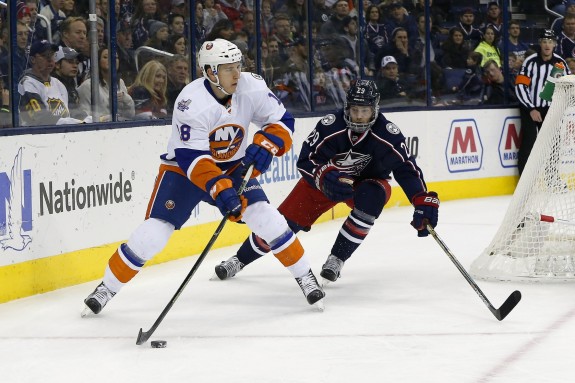 Doug Weight's appointment to interim head coach made an immediate impact on the Islanders and one player who benefited was Strome. It's hard to still consider him a youngster, but at just 23 it's hard to give up on him just yet. Like Beauvillier, Strome can contribute more offensively. While not a penalty killer, Strome has proven he has 50-point capability. That's where the Islanders need him to get back to.
Ryan Pulock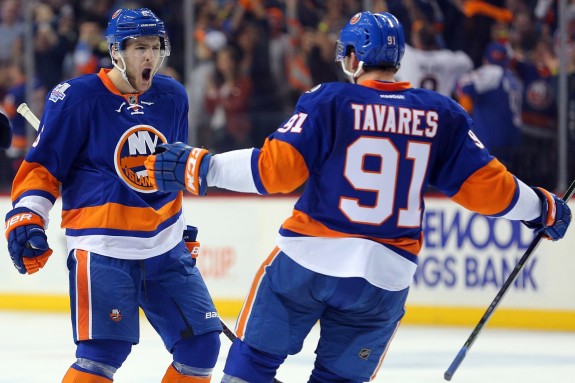 In spite of being slowed down by injuries, Pulock's shown potential at the NHL level. After an excellent season in the AHL in 2016-17, Pulock is a star in the wings. Although the Islanders have a talented offensive defenseman in Nick Leddy, Pulock's massive shot and size make him someone who can make a different impact entirely. With the expansion draft looming, the Islanders could easily lose a d-man. Regardless, this offseason is a pivotal time for Pulock. He must step up.
Mathew Barzal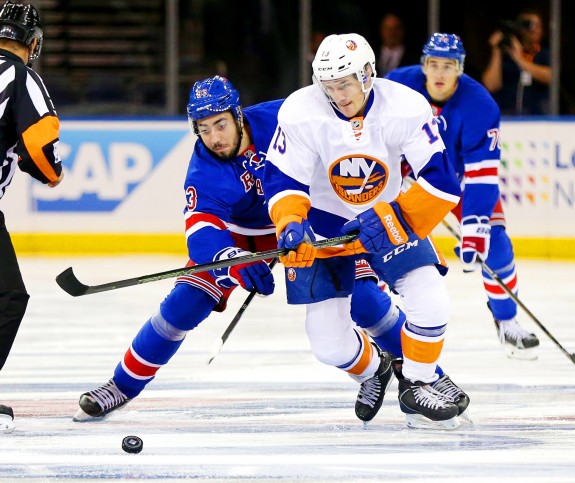 Don't let his small sip with the Islanders this past season fool you. Barzal is a top-notch prospect that can and will be a force at the NHL level. Much like Ho-Sang, he's an excellent passer. With Andrew Ladd in desperate need of someone to pass to him on the second line, Barzal could make an immediate impact. With the most to prove among the aforementioned players, he could also end up as the most important of the bunch as well.
Partial Youth Movement in Full Swing
Although the Isles missed the playoffs by just a point this season, the Islanders don't need a full reset. They do, however, need to get younger and faster. Unlike many teams in the NHL, they have the pieces. It's just a matter of putting them in the right places.