It has a been an interesting offseason for the New York Islanders, to say the very least, but the dust has seemed to settle. For better or worse, they are a very different team.
Personnel-wise, the team cleaned house this summer. Bringing in well-respected names such as Barry Trotz, Lane Lambert, and Mitch Korn, the Islanders now boast one of the league's top coaching staffs. The only coach to survive the purge, initiated by president of hockey operations and general manager Lou Lamoriello, is Scott Gomez. Gomez used to play for Lamoriello's New Jersey Devils, but more importantly, ran the Islanders' powerplay, which finished at 23.2 percent last season, good for sixth in the league.
Coaches, however, can only do so much. It's no secret that, on paper at least, the Islanders are worse than they were last year, which isn't very good considering the team finished with the second-worst record in the Metropolitan Division behind their rival New York Rangers, who were openly tanking.
The opening day of free agency provided one of the most devastating days in franchise history; John Tavares left, signing a seven-year deal with the Toronto Maple Leafs.
Over two months full of transactions later, the Islanders' 2018-19 roster has begun to take form. Here's how the lineup might look come opening night in Raleigh, North Carolina on Oct. 4.
First Line:
Anders Lee – Mathew Barzal – Jordan Eberle
The pressure's on — this is Mathew Barzal's team. Whether he is ready or not, the reigning Calder Trophy winner (awarded to the league's rookie of the year) will have to take over as the team's number one center. The matchups will be tougher, the team will rely upon him more, but he has the proper tools to succeed.
Last season, Barzal centered the team's second line with Jordan Eberle on the right wing and for the first half of the season, Andrew Ladd on the left. In January, when Ladd was hurt, Anthony Beauvillier was recalled from the Bridgeport Sound Tigers and immediately found chemistry on the second line with his long-time friend in Barzal, and stayed there for the remainder of the season.
While chemistry is great, Anders Lee scored 40 goals last season and 34 the year before that on the first line; he deserves to at least start the season there.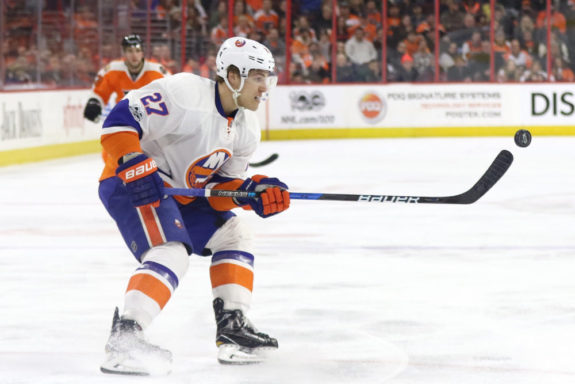 The Barzal-Eberle bromance/connection has been unbelievable to watch. Josh Bailey has posted back-to-back career years as the right wing on the first line but breaking up Barzal and Eberle would be a huge mistake.
Of the 25 goals Eberle scored last season, Barzal assisted on 18 of them (13 primary assists, five secondary).
Second Line:
Anthony Beauvillier – Brock Nelson – Josh Bailey
If this is what the second line is going to look like — it's gonna be a second line trio with a lot to prove. Josh Bailey, for one, will be determined to prove that he can produce without Tavares.
Then there's Anthony Beauvillier, who will try to show that he can hold his own without Barzal, and Brock Nelson, who is yet again playing for a contract — this time as a pending unrestricted free agent.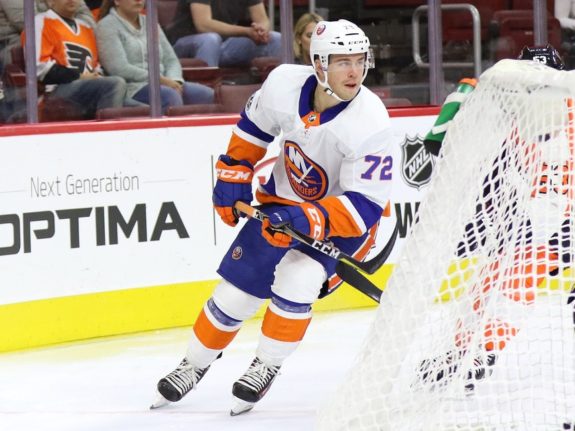 Beauvillier led the Islanders in goal scoring after being recalled from Bridgeport in January and finished the year with 21. Nelson fell one goal shy of a fourth-straight 20-goal season, but his role will now be elevated with the departure of Tavares.
Third Line:
Andrew Ladd – Jan Kovar – Leo Komarov
The biggest question mark on the Islanders 2018-19 roster is Jan Kovar. The 28-year-old has never played in an NHL game, but has 286 points in 285 games with Metallurg Magnitogorsk of the KHL.
There is cause for concern, though, as last year Kovar scored a career-low seven goals and had 35 points. The good news is that the contract is a low-risk/high-reward deal for the Islanders, as they bring Kovar to North America on a one-year deal worth $2 million, according to Chris Johnston of Sportsnet.
The most interesting thing about the Kovar signing is that he is waiver-exempt, so if the Islanders don't like what they are seeing from their point-per-game KHL center, they can simply send him down to Bridgeport without any risk of losing him.
To his left, expect to see Andrew Ladd coming off a 12 goal, 29 point campaign. There's no doubt that Ladd, 32, has slowed down, but perhaps he could be one the many potential candidates to revitalize their career under Trotz.
Former Maple Leaf Leo Komarov is joining the Islanders this season, signing a four-year deal that will pay him $3 million annually. The defensive-minded, 31-year-old forward shoots left-handed, but there might not be room for him on the left side of the lineup.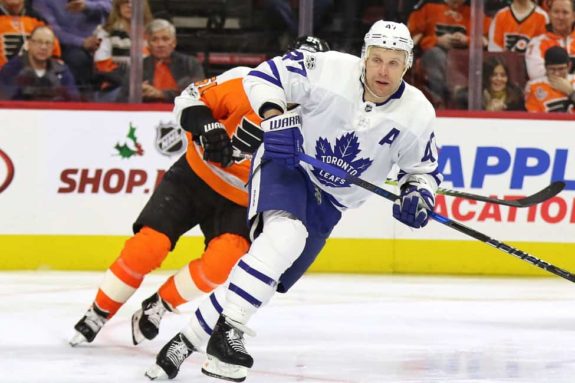 The 2016 NHL All-Star had a career-worst (excluding the lockout-shortened season) seven goals and 19 points last season, but a bounce-back year should be expected given he had 32 points the year prior and 36 before that.
Fourth Line:
Matt Martin – Casey Cizikas – Cal Clutterbuck
It might not be the best idea to reunite the Islanders' infamous fourth line, but it's certainly worth a try given the down-year all three had last season. Keeping the hard-hitting, heart-and-soul trio together admittedly keeps a lot of skill out of the lineup, including Josh Ho-Sang, Valtteri Filppula, and Kieffer Bellows.
However, as we've seen from them in the past, they provide energy that can get their teammates and the crowd back in a game, and they truly give it their all each and every shift.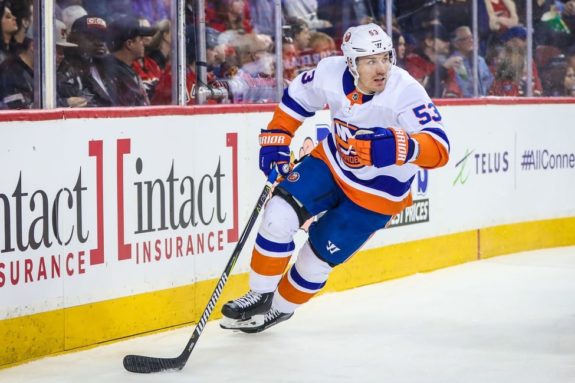 Casey Cizikas has been one of the regulars on the penalty kill for years now. Judging by how bad the penalty kill was last season, it's definitely not something to brag about, but Cizikas is capable of going up against the opponent's strongest players and taking on those tougher matchups.
Matt Martin, a fan favorite, is back on Long Island after two seasons with the Maple Leafs. The hard-hitting winger provided an unexpected boost in his last season with Islanders (2015-16), scoring a career-high 10 goals and 19 points playing on this fourth line.
Cal Clutterbuck scored eight goals and 18 points last season and stayed relatively healthy, playing in 76 games. The agitator has four more years on his deal, and like Cizikas and Martin, is certainly hoping that this fourth line can rekindle the chemistry that made them so successful in the past.
Defense Pairings:
Nick Leddy – Johnny Boychuk
On Oct. 4, 2015, the Islanders acquired Nick Leddy from the Chicago Blackhawks, and then minutes later traded for Johnny Boychuk of the Boston Bruins. Ever since their arrival, the two have almost always played together, excluding a good portion of the 2015-16 season where head coach Jack Capuano played Travis Hamonic (now with the Calgary Flames) with Leddy and Calvin de Haan (now with the Carolina Hurricanes) with Boychuk.
Leddy is coming off a pretty good season from an offensive standpoint (10 goals, 42 points), but took a hit in the plus-minus category (a league-worst minus-42), being the number one defenseman on the worst defensive team of this past decade.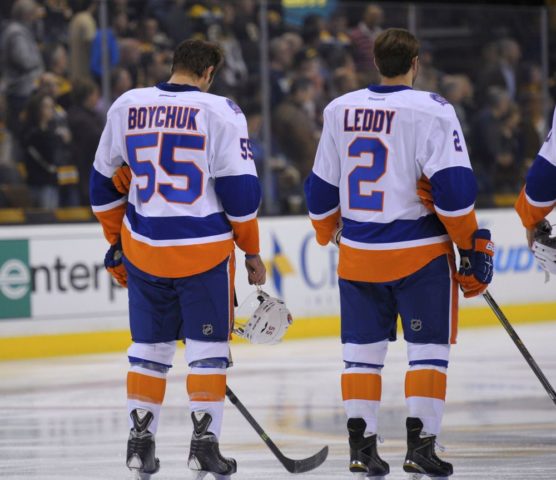 Boychuk missed over two months last season with an injury and has missed at least 10 games a season since he came to the Isles for the 2014-15 season. Now 34-years-old, Boychuk's physical style of play might be taking a toll, but when he's healthy, he is a huge help to the blue line and compliments Leddy's more offensive-minded style of play.
Thomas Hickey – Ryan Pulock
Thomas Hickey and Ryan Pulock were paired together often last season but the two should see an increase in ice-time this season.
Hickey elected to re-sign with the Islanders despite reaching free agency, signing a four-year deal on July 1 that's worth $2.5 million annually. Hickey scored a career-high 25 points last season (five goals, 20 assists) in just 69 games.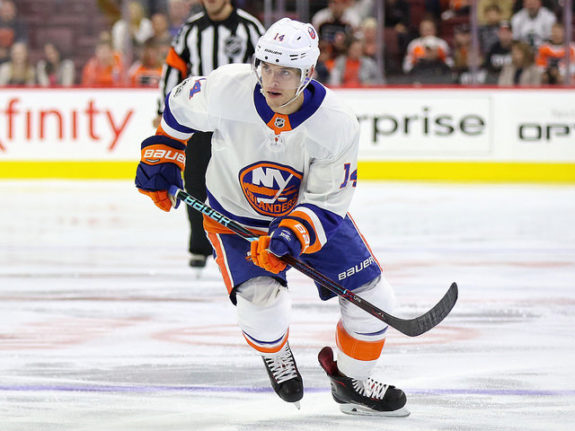 Pulock also got a raise this offseason, signing a two-year extension worth $4 million. The 23-year-old was relied upon heavily in the final months of the season and may very well work his way up to a spot on the top pairing at some point during the season but he has become known as a slow starter.
Adam Pelech – Devon Toews
When healthy, Adam Pelech played in every game for the Isles last year, scoring three goals and 19 points while only missing four games. At 23-years-old, Pelech has already played in 131 NHL games and has become a reliable defensive-defenseman.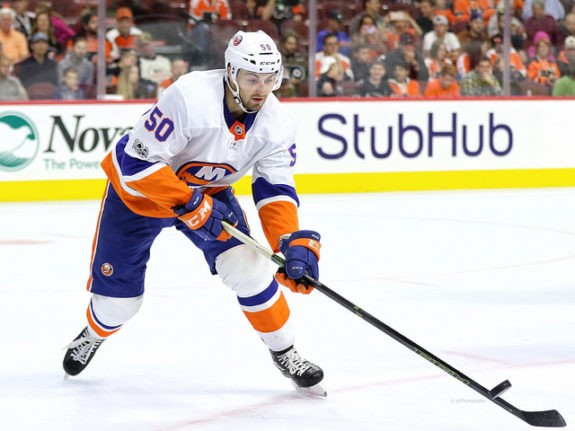 When the Islanders were dealing with an injury bug on defense, Devon Toews would've received the call-up to the Islanders over Sebastian Aho last season, had he had not had an injury of his own (a season-ending shoulder surgery). This summer, the restricted free agent signed a two-year, one-way deal with the Islanders, and if he has another strong training camp, a spot in the lineup is almost certain.
Goaltenders: Robin Lehner & Thomas Griess
The Islanders were looking for a number one goaltender, and it looks like they have found their short-term solution in Robin Lehner — signing the former Buffalo Sabre to a very team-friendly one-year deal worth $1.5 million.
Lehner has a lot to prove after the Sabres didn't extend him a qualifying offer, and will get his chance on Long Island. As the starting netminder for the last-place Sabres, Lehner posted a 14-26-9 record last season accompanied by a 3.01 goals against average (GAA), a .908 save percentage (Sv%), and three shutouts.
Throughout his career, the 27-year-old has gone 72-97-35 with a 2.82 GAA, a .915 Sv%, and eight shutouts.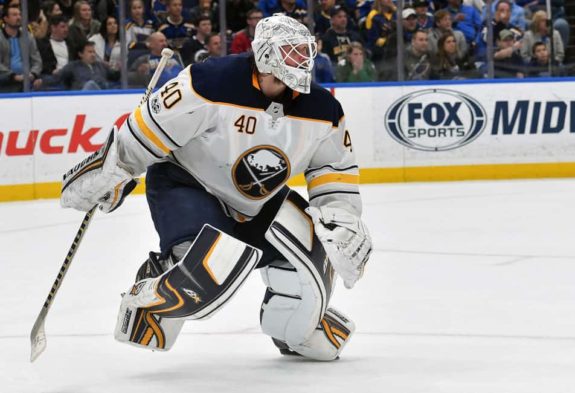 Thomas Greiss is coming off a pretty rough season. Greiss went 13-8-2 in his third season with the Isles, posting a 3.82 GAA, a .893 Sv%, and one shutout in the process. His numbers from the seasons prior, however, suggest a bounce-back year is a good possibility.
The Islanders have also made some changes on their coaching staff that should positively impact both Lehner and Greiss, hiring Piero Greco as goaltending coach and Mitch Korn as director of goaltending.
Greco spent the last four seasons with the Toronto Marlies, fresh off a Calder Cup championship, and Korn has worked with Trotz for a long time, most recently winning the Stanley Cup with him in Washington.
Roster Scratches:
Scott Mayfield (D), Valtteri Filppula (F), Ross Johnston (F)
Like the other six defensemen listed above, Scott Mayfield, who signed a five-year deal with the Isles that kicks in this season, is also worthy of a spot in the lineup. Between healthy scratches and an injury, Mayfield was limited to just 47 games in which he scored two goals and 12 points.
Valtteri Filppula signed with the Islanders July 1 on a one-year deal worth $2.75 million. The 34-year-old missed just one game last season for the Philadelphia Flyers, and scored 11 goals and 33 points. The numbers are impressive but if the Islanders want to keep that fourth line of Martin, Cizikas, and Clutterbuck together, it's going to be difficult to take someone else out of the lineup in favor of Filppula.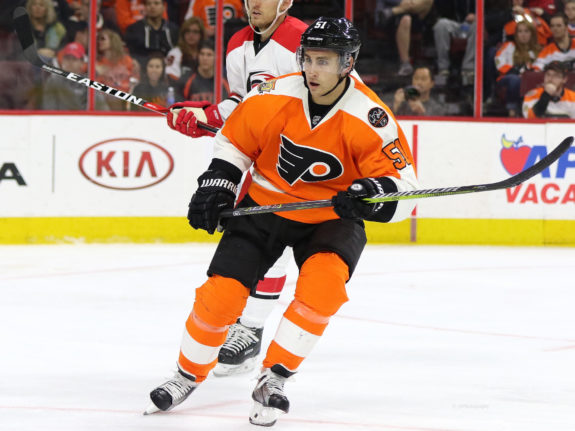 Ross Johnston was an unexpected surprise for the Islanders last season. Called up from Bridgeport in January, Johnston became a fan favorite for his toughness and ability to do the little things right. The 24 games the Islanders saw from him (plus one in the 2015-16 season) were enough for the team to hand him a four-year deal worth $4 million.
Waiting With the Sound Tigers:
Josh Ho-Sang, Kieffer Bellows, Sebastian Aho, Tom Kühnhackl
Both Josh Ho-Sang and Kieffer Bellows deserve to be on the roster next season but if they're not going to be in the lineup, the best thing for their development would be playing meaningful minutes in Bridgeport.
Ho-Sang was drafted 28th overall by the Islanders in 2014 and has proved he can contribute at the NHL level. For some reason, though, he hasn't found a way to become a regular. Perhaps a new coaching staff and management can turn things around for Ho-Sang.
Barry Trotz, for one, is very high on Ho-Sang. In an interview with Stan Fischler of MSG Networks, he had nothing but praise for the 22-year-old.
"Josh has to be part of our future," Trotz told Fischler. "He's a talent who needs to be understood better than he has been. In this case, Lou will be good. My belief is that the kid has been misunderstood because he looks at the game differently.
So, maybe Ho-Sang will find himself on the opening night roster after all, but for now, it's hard to see where the Islanders could fit him into the lineup.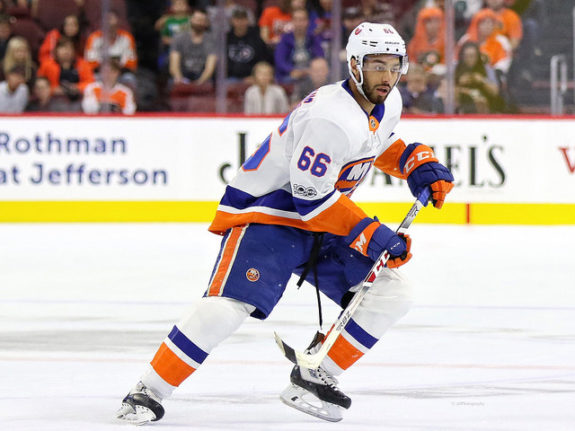 Bellows had a monster year with the Portland Winterhawks of the WHL and broke Jeremy Roenick's record for the most goal scored by an American player at the World Juniors.
Bellows, the 19th overall pick in the 2016 NHL Entry Draft, is now AHL-eligible and that is most likely where he will begin the 2018-19 season — but, I wouldn't bet on Bellows staying down there all year.
As previously mentioned, Aho received the call-up when the Isles' blue line was hit with the injury bug and he didn't disappoint. In 22 games, the 22-year-old scored a goal and four points but it is most likely best for him, like Ho-Sang and Bellows, to play meaningful minutes in Bridgeport rather than sitting out as a healthy scratch with the Isles.
Former Pittsburgh Penguin Tom Kühnhackl signed a one-year deal with the Islanders worth $700,000, but he is not waiver-exempt. So, to get to Bridgeport, every other NHL team would first get a chance to claim him.
Kühnhackl scored two goals and eight points in 69 games with the Penguins last season, but there doesn't appear to be any room for him on the big-league roster for the time being.
Given all of this, this should be one of the most competitive and interesting training camps the Islanders have ever held. With a new coaching staff and new management, every player has a lot to prove and will need to make a good first impression to solidify themselves a spot in the lineup.