It has been nearly a two weeks since the start of free agency. July 1 was the day that the New York Islanders lost John Tavares, their captain and star player for the last nine years, to the Toronto Maple Leafs. Over the course of the last two weeks, Islander fans have been sharing their feelings about the signing through social media and in the comment sections of news articles.
Reactions run the gamut from a handful of "thank you and best wishes" to the decidedly stronger skew towards "how could you do this to us?" Fans that have adored and adorned number 91 at games for years have resorted to name calling, profanity, and calls for jersey burnings.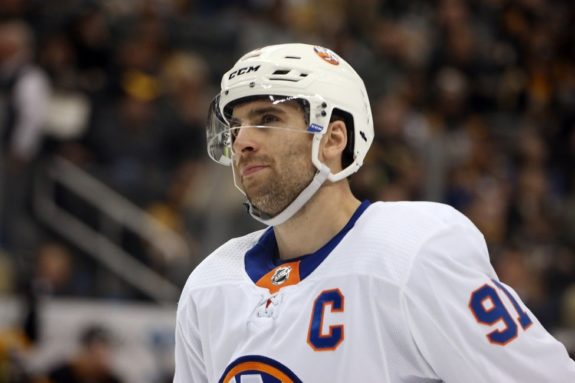 How could someone who was so popular on the ice and so loved in the community suddenly become so hated overnight? The answer to that lies in the depth the damage that this signing has done, which hurts on three levels.
1. Loss of a Great Talent
Tavares was the first overall pick in the 2009 draft. In his nine years with the Islanders, he lived up to that status by scoring over 20 goals in every one of those seasons, including four seasons in which he scored over 30. Goals don't grow on trees. Tavares scored 272 of them during his tenure as an Islander, good for seventh overall on the Islanders' career leaders list.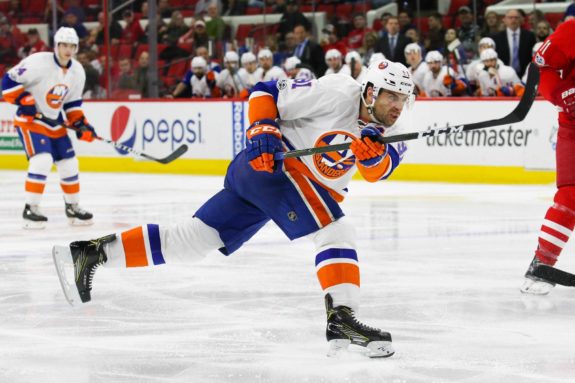 He is also fifth on the Islanders all-time in assists (349) and total points (621), behind only Bryan Trottier, Mike Bossy, Denis Potvin, and Clark Gillies (whom he would surely have passed if he played one more season). Anyone whose name can be mentioned among these is truly a superstar.
2. Weakened Ability to Attract Other Players
For decades, the Islanders have had a tough time luring top talent. With only one playoff series win since going to the Conference Final in 1993, and with years of discomfort and uncertainty about what arena you might be playing in (that continues today), Long Island has not been a favored destination for the NHL's marquee players.
Even when one or two of them were there for a brief time, the Islanders could not hold onto them. High-end talent such as Ryan Smyth (2007) and Thomas Vanek (2014) made it clear they wanted to move on when they got the chance. Just imagine all the other players that were targeted in free agency over the years who chose not to sign there. Having Tavares on the roster counteracted some of that. Losing him sets it back.
3. Isles Nation Feels Betrayed
Although it doesn't impact anything that happens on the ice, this is the biggest hurt of all. John Tavares was the golden boy. He was the savior that was going to lead the franchise out of the darkness and make them a contender again. He claimed deep affection for, and loyalty to, this team and its fans. He went on record repeatedly to declare that his hope and intention was to work out a contract and stay with the Islanders. He even denied interest in going to Toronto in interviews. But on the first day of free agency, he was gone, saying that his lifelong dream had been fulfilled.
There is no question that Tavares has done a lot of damage by leaving the Islanders. Even he recognizes this. He wrote this letter to the fans to try to make amends. But his leaving is a setback, not a defeat for the team. It does not undo all the good things that Tavares did during his time in New York. Butch Goring, another Islander great to wear number 91, helped put this in perspective in a recent tweet:
John Tavares was a great player for the #isles, but his dedication and commitment to success will remain with all his former teammates.I will miss his incredible imagination and skill, and I wish him the best

— Butch Goring (@91Butch) July 2, 2018
Players come and go.  The names and numbers on the backs of the jerseys will continually change, but the logo on the front remains the same. Islanders fans seem ready to move on.