With NHL 19's official release right around the corner, it seems appropriate to start looking through each team's roster and seeing which teams appear to be the strongest and which appear to be the weakest in the newest installment of this legendary video game franchise.
Related: NHL 19 – A Refreshing Twist on the Classic Game
Now that the Atlantic, Metropolitan and Central Divisions are complete, it's time to close out the Western Conference and the NHL with the Pacific Division. All of the ratings included are from the Aug. 31 2018 update of the game.
Anaheim Ducks:
Ryan Getzlaf – 88
Rickard Rakell – 86
Hampus Lindholm – 85
Corey Perry – 85
John Gibson – 85
Adam Henrique – 84
Jakob Silfverberg – 83
Josh Manson – 83
Cam Fowler – 83
Ryan Kesler – 83
The Anaheim Ducks roster remains among the best in the NHL and that will be reflected in NHL 19. A team that features multiple players in the mid-80s range, the well-rounded nature of the Ducks' top-10 in NHL 19 accurately depicts their real-life situation.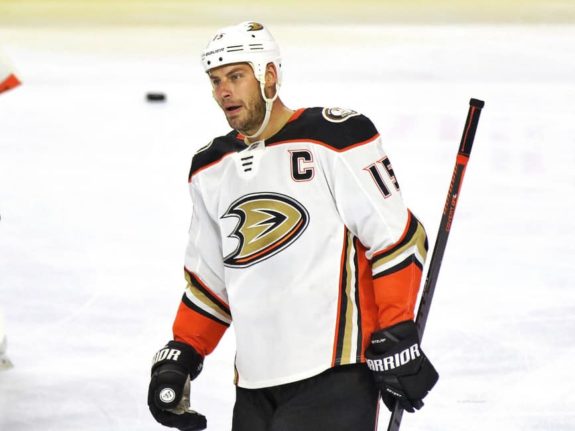 A team that promises to get most of its production from established players, the absence of a prospect on this list isn't surprising.
Arizona Coyotes:
Oliver Ekman-Larsson – 88
Antti Raanta – 84
Alex Galchenyuk – 84
Niklas Hjalmarsson – 84
Derek Stepan – 84
Clayton Keller – 84
Alex Goligoski – 82
Jason Demers – 82
Christian Dvorak – 82
Brandon Perlini – 81
On paper, the Arizona Coyotes top-1o in NHL 19 isn't the worst. That said, there are far better rosters to choose from and the second-highest player on their team is Raanta with an 84 overall rating.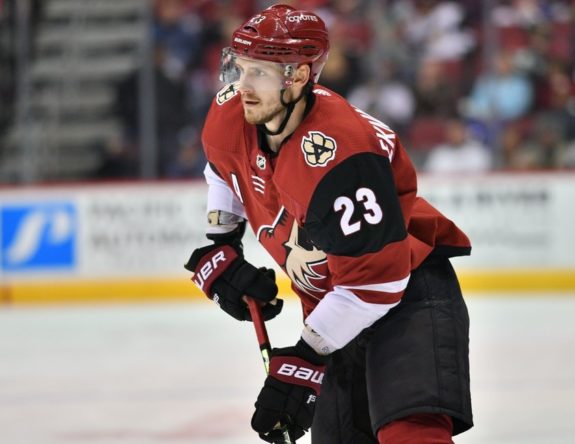 The well-rounded nature of the list is fine but the lack of high-end talent behind Ekman-Larsson is concerning. With that in mind, both Galchenyuk and Keller could see significant increases in their overalls in NHL 19 if they have good seasons in real life.
Calgary Flames:
Johnny Gaudreau – 90
Sean Monahan – 87
Mark Giordano – 86
Mike Smith – 86
Noah Hanifin – 84
Mikael Granlund – 84
James Neal – 84
T.J. Brodie – 84
Matthew Tkachuk – 83
Elias Lindholm – 83
The Flames have one of the most well-rounded top-10s in NHL 19 with a nice mix of high-end ratings on top and a higher floor than most teams. Considering that Tkachuk and Lindholm could both see their ratings increased even higher throughout the season, it would appear the Flames are in good shape.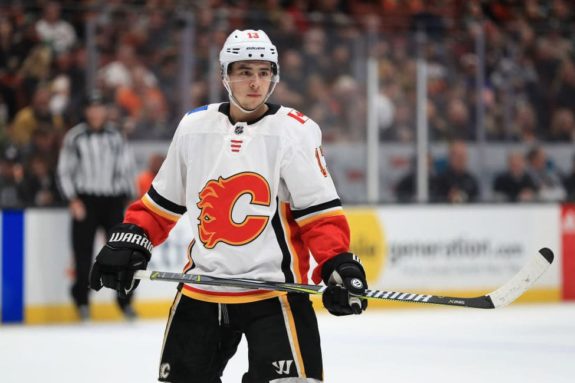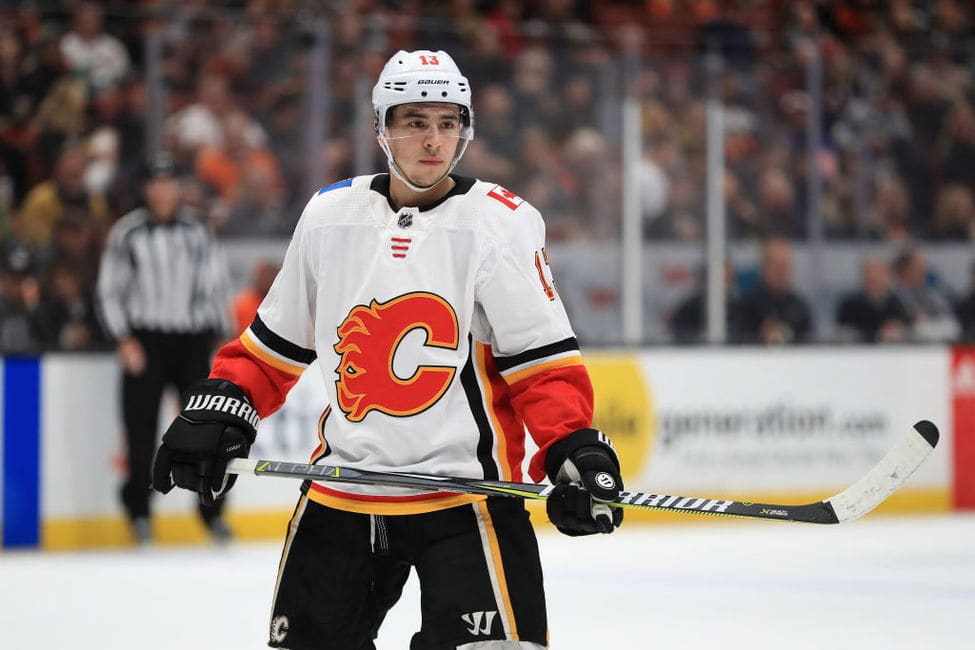 With a nice combination of skill and grit, the Flames should be a fun team to play with the new technology introduced in NHL 19.
Edmonton Oilers:
Connor McDavid – 94
Leon Draisaitl – 87
Oscar Klefbom – 84
Ryan Nugent-Hopkins – 84
Adam Larsson – 83
Cam Talbot – 83
Andrej Sekera – 82
Darnell Nurse – 82
Milan Lucic – 82
Matt Benning – 80
The Edmonton Oilers have the highest-rated player heading into NHL 19's launch. That shouldn't be too surprising considering how successful Connor McDavid has been on a personal level since debuting in the NHL. With that said, the Oilers do see a steep drop-off in terms of ratings from player No. 3 on this list and beyond.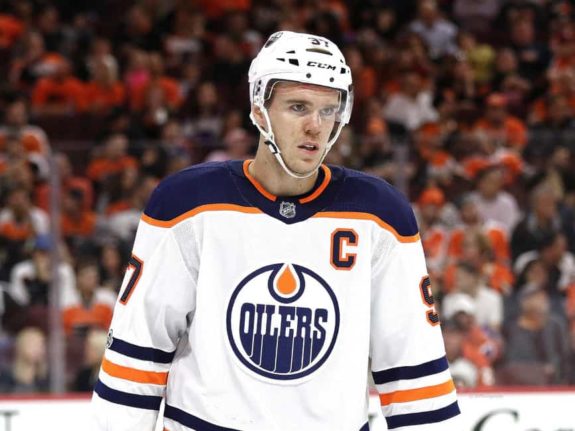 The Oilers are hopeful that they can bounce back in 2018-19 and make a run for a playoff spot. Whether or not they manage to do so is unknown right now but the NHL 19 version of the team will benefit from the services of Sekera. The real team will not.
Los Angeles Kings:
Drew Doughty – 92
Anze Kopitar – 90
Jonathan Quick – 89
Ilya Kovalchuk – 86
Jeff Carter – 86
Jake Muzzin – 85
Tyler Toffoli – 83
Alec Martinez – 83
Tanner Pearson – 82
Dion Phaneuf – 81
The Los Angeles Kings made a big splash this offseason by signing Kovalchuk out of the KHL. The Kings were a very solid team in 2017-18 and with the addition of one of the best scorers of a generation, the team should find its way into the postseason once again next season.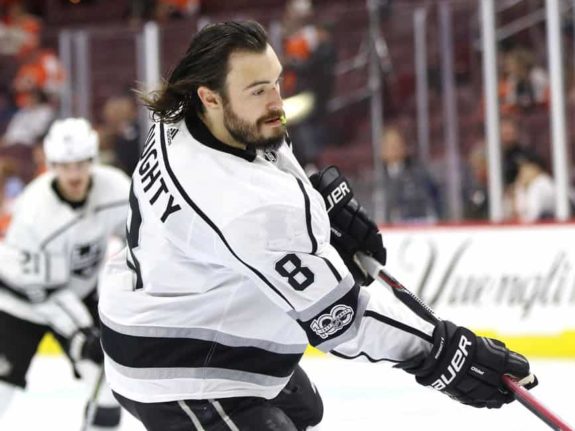 While Kovalchuk hasn't played in the NHL since 2012-13, his performance in the KHL kept his rating stellar in NHL 19 at 86 overall. Combining that with an already impressive set of ratings like Doughty and Kopitar (both over 90 overall) and Quick (89 overall) and the Kings look to be in good shape in the video game and in reality.
San Jose Sharks:
Erik Karlsson – 90
Brent Burns – 89
Joe Pavelski – 87
Martin Jones – 87
Marc-Edouard Vlasic – 86
Logan Couture – 85
Evander Kane – 84
Joe Thornton – 84
Tomas Hertl – 83
Justin Braun – 83
The San Jose Sharks just got a whole lot better with Erik Karlsson in the mix. While he may not officially be on the Sharks roster right now in NHL 19, he will be soon. Because of this, he was removed from the Ottawa player list and included in San Jose's.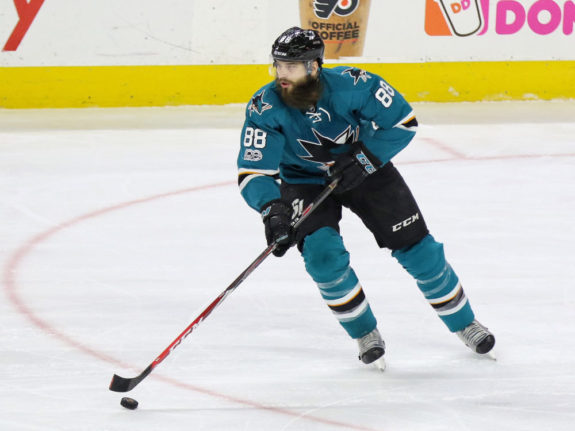 The Sharks were able to get this trade done without including anybody on their own top-10 list and even managed to get it done without taking on the contract of Bobby Ryan. The Sharks will be good in the NHL in 2018-19 and will be just as good in NHL 19.
Vancouver Canucks:
Bo Horvat – 85
Brock Boeser – 85
Chris Tanev – 84
Alex Edler – 82
Loui Eriksson – 82
Jacob Markstrom – 82
Sven Baertschi – 82
Sam Gagner – 80
Ben Hutton – 80
Michael Del Zotto – 79
The Vancouver Canucks are the only team in the  NHL to feature a player below 80 overall in their top-10 players. The team also only has two players ranked at 85 overall or higher which isn't a great sign heading into the season. If both Horvat and Boeser can have good seasons once again in 2018-19, however, it wouldn't be surprising to see their ratings climb as the NHL 19 cycle continues.
Vegas Golden Knights:
Marc-Andre Fleury – 87
Max Pacioretty – 87
Jonathan Marchessault – 86
William Karlsson – 85
Reilly Smith – 84
Paul Stastny – 83
Brayden McNabb – 83
Nate Schmidt – 83
Shea Theodore – 83
Eric Haula – 82
Full disclosure on the Vegas Golden Knights – Max Pacioretty isn't actually on the roster as of the latest update on Aug. 31 2018 but his rating of an 87-overall would rank him second on the team.
The Golden Knights are looking to make even more noise in their second season after competing in the Stanley Cup Final in their inaugural season. The additions of Max Pacioretty and Paul Stastny should help them on that journey.
Brandon Share-Cohen has covered the NHL and various professional sports for seven years. Working with The Hockey Writers, Brandon works extensively on covering the Boston Bruins in addition to his role as the News Team Lead.