Let's forget for a second the mockery that John Scott and voters are making of the 2016 NHL All-Star Game. In fact, in this piece we won't even discuss the voting process or the importance of the overall event to the NHL's season.
Instead, I want you to look at your fantasy team. Assuming the actual all-stars of this year's NHL get voted into the mini three-on-three tournament in Nashville this season, how will it affect their second-half performances?
Adding Importance?
Last season, I wrote about the need for an added importance to the NHL all-star weekend – something that made the game interesting again other than the 20-plus goals that came in a non-contact affair.
[ALSO READ: Roundtable – Is the NHL All-Star Game Facing Extinction?]
While the new process doesn't exactly add any more importance to the game, it could be exciting the way they've made it into a tournament-type affair rather than a friend-drafting drawn out 20-goal game. Still, will it draw the kind of audience the league is looking for?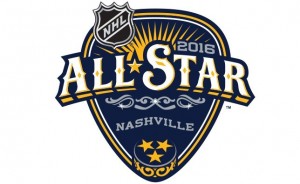 Already the fans are making a mockery of it with the voting (as we all know John Scott belongs nowhere near Nashville that weekend). And when it comes to the players, what's supposed to be an enjoyable weekend has become one where they'll be playing more than they do in a regular week of hockey.
With more games and more ice time, the question remains – how will they star players react to arguably one of the more intense all-star breaks that any of them have experienced.
Possible All-Stars React
There's no question that change was needed. Even coaches from around the league know that the old format was becoming a dull way to exhibit the best in the game.
"Change is necessary," said Blackhawks coach Joel Quenneville in a piece by Mark Spector. "Some [years] it's hard to watch. [The goal is to] try and mix it up so there is some competitiveness, there's some fun, but guys are playing for keeps. They're playing real hockey. It's hard watching when you know… the pace of the game isn't even close to representative of how they normally play."
Told the winning team at the NHL all-star game will now split $1M, Morgan Rielly says "I'm sure all of that money will go to charity."

— Chris Johnston (@reporterchris) November 18, 2015
While the NHL will award the winning team – hopefully creating some competitiveness – some players still think it might be to much.
Fans-I appreciate your votes for All-Star game, but 3 on 3 would kill me,and i don't want to die yet:)Thank you for understanding. Too old:)

— Jaromir Jagr (@68Jagr) December 2, 2015
While Jagr – arguably an unanimous all-star this season – has since been talked into playing if he's voted in by former NHLer Teemu Selanne, the fact of the matter is that some players won't get the chance to rest the way they once did on all-star weekend – especially from a goaltender's standpoint.
"It's going to be awful, probably," said Leafs' tender James Reimer in a piece by Stephen Whyno. "I think the eight goalies that get picked, it's going to be like a death sentence."
Will Your All-Stars Be Your Fantasy Fatalities?
Personally, I still don't think you'll see a whole lot of physical play. Sure, there's a $1-million prize up for grabs, but I have a hard time believing players want to risk injury heading into the home stretch of the regular season. While you likely won't see injuries stemming from the All-Star Game, you might start to see fatigue set in a bit earlier for some of the players who take part.
After all, this is supposed to be a showcase of the game's best players. But what happens if Jagr is voted in? At 43, Jagr's notched nine goals and 21 points in just 28 games this season and sits first in the Atlantic Division voting. So far, he's been quite the fantasy grab (speaking as an owner who has him platooning the wing).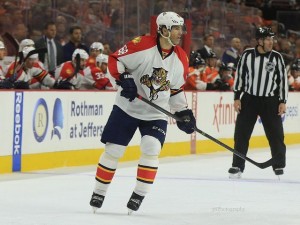 But if the 43-year-old ends up suiting up for the Atlantic Division team, what can I expect in the second half of the season? Should I simply assume that he'll be able to maintain the consistent statistical output he's managed so far this season? My guess is owners will see some kind of dip in those numbers. But he's not the only one.
After all, fatigue in this game is inevitable. We talk about it after a team wins the Stanley Cup – the 'Hangover' they have to deal with coming into the following season. So we all know that it exists. We all know that it happens.
Ovechkin. Kane. Seguin. Benn. All of them are likely all-stars. But could all of them see a drop off in their second half performance because of the three-on-three tournament? Winners of the 20-minute first round games will have to play a second game. Sure, it's only 20 minutes, but with only three players on at a time and only 11 players per side you're looking at a possible 15 minutes of play over the weekend if you're one of the two teams playing for the $1-millon.
Maybe the play will resemble the All-Star Games of old – slow and effortless. In that case, I'd say you have nothing to worry about. But if they players do, in fact, compete for that enticing prize money I wouldn't be shocked to see fantasy fluctuations in terms of how the top players perform over the second half of the season. A more exciting all-star break could possibly mean scrambling for fantasy owners heading down the stretch in the NHL's regular season.
For more, check out THW's fantasy homepage or follow Andrew on Twitter at @AndrewGForbes.