As the Los Angeles Kings and New Jersey Devils prepared themselves for Game 3 of the Stanley Cup Finals, many fans had decisions to make in regards to the game.  Amongst those decisions were:  what superstitions must be followed, how to plan other tasks around the game, and most importantly – how to actually watch the game.  After Games 1 and 2 of the finals were televised nationally on NBC, Game 3 could only be found on the NBC Sports Network.  For many fans, myself included, this posed an inconvenient problem as NBC Sports is not a part of many cable packages.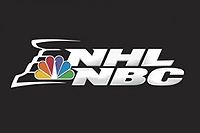 Now let me preface this by saying that I am not your average hockey fan.  I am a die-hard fan in every sense of the term and generally spend over $2,000 annually on season tickets, the NHL Center Ice package, and other hockey memorabilia.  Despite this "qualification", I do not have NBC Sports because my cable provider is Dish Network.  While I no qualms with their service, it would cost me an extra $15/month to move up to a package with NBC Sports.  The cost hardly seems worth it to gain a few extra games each month, especially when I have already purchased the Center Ice package.  So if a dedicated hockey fan like myself does not have NBC Sports or care to purchase it; what hope is there for the average fan or the casual fan that the NHL is trying to gain?
Even with Games 1 and 2 on readily available NBC, the ratings for the Stanley Cup Finals have been subpar.  Game 1 drew an estimated 2.9 million viewers and Game 2 drew an estimated 2.54 million viewers.  Jack Moore of BuzzFeed put those numbers into perspective with this list of 66 shows that had better ratings than either game.  While Moore rightfully acknowledges that different nights and time slots should be judged differently, there is ample evidence that the NHL and NBC are struggling with this year's finals.  Amongst the shows on that list: The NBA Draft LOTTERY on ESPN (2.95 million viewers) which was on the same night as Game 1, a rerun of America's Funniest Home Videos on ABC (4.8 million viewers) which I did not know still existed, and Swamp People (4.85 million viewers) on The History Channel.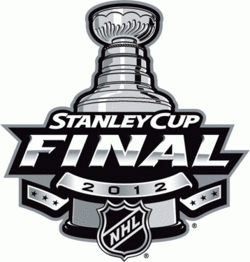 With these results, what can be expected from Game 3 on NBC Sports?  According to their website, NBC reaches approximately 99% of television viewing households in the United States.  Nielsen estimates that the number of households with a television is at 114.1 million, suggesting that NBC reaches 112.95 million households.  Despite the large amount of potential viewers, neither finals game drew above 3 million viewers.  Meanwhile, Game 3 was televised on NBC Sports, which only reaches approximately 79 million households in the United States.  Though I may be completely wrong, I would hazard a guess that Game 3 will not top the 2.5 million viewers of Game 2 when there are approximately 34 million fewer households that even have an opportunity to watch the game.
While this scenario was likely damaging to the viewership for Game 3, and left me with the options of finding a friend, finding a bar, or using the internet to watch the game; it may be even more damaging for Game 4.
The Kings won Game 3 by a score of 4-0 to take a 3-0 series lead over the Devils in the Stanley Cup Finals.  As of right now, Game 4 is still scheduled to be only on the NBC Sports Network, not on NBC.  Therefore, there is a chance that the Stanley Cup, arguably the most storied trophy in sports, may be awarded on cable television to a limited audience.  The NHL and NBC knew this risk existed when they set up the television schedule so that NBC would take Games 1, 2, 5, 6, and 7, while NBC Sports took Games 3 and 4, but was it a risk worth taking?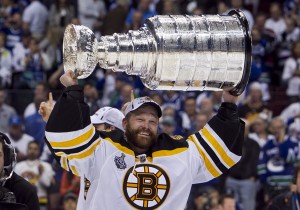 Now, as the Kings embark on a historic run through the playoffs, it is simply unfortunate that there exists a chance where everyone may not be able to see the end of it.  Even worse, the casual fan that the NHL hopes to gain will potentially miss out on the special and emotional celebration that we all look forward to at the end of a long season's journey.  The NHL frequently advertises the playoffs with video clips of players lifting the Stanley Cup, so it's a downright shame that they are failing to provide everyone with the opportunity to see that moment live.
I guess I better start looking for a place to watch Game 4 on Wednesday.