The Philadelphia Flyers are a storied franchise. This season, the Flyers have grossly underachieved. As a result, Philly's boss, Craig Berube is taking some serious heat. Coach Berube is officially on the hot seat. His head isn't on the chopping block, but the shouts are getting louder.
Craig Berube's Coaching Résumé
It's a short, yet successful record for the Flyers head coach. Berube, who played over 1000 games in his own career and earned over 3000 PIM, took the reins of Broad Street last season. After stumbling out of the gate in 2013-14, the Flyers got themselves together and ended up in the postseason.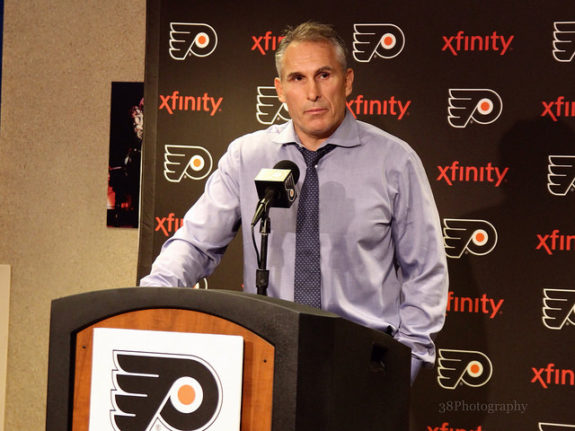 At the time of writing, the Flyers have been shutout by the Rangers back-up netminder, Cam Talbot, twice in nine days. Not only had the Rangers blanked Berube's Flyers again, but they had thoroughly dominated them. Yes, the Rangers, a team that has been plagued by serious inconsistency issues had no problem handling the Flyers. At times, the Wells Fargo Center was so quiet you could hear a pin drop.
On Saturday, that same Rangers team defeated the Flyers for the third time in two weeks. Goals came from odd-man rushes, lost battles along the boards, dumb penalties and just a sheer lack of fight from the orange sweaters. 3 third period goals from New York doomed them again. The performance from the Flyers was pathetic. And the hockey world is starting to notice.
Struggling on All Levels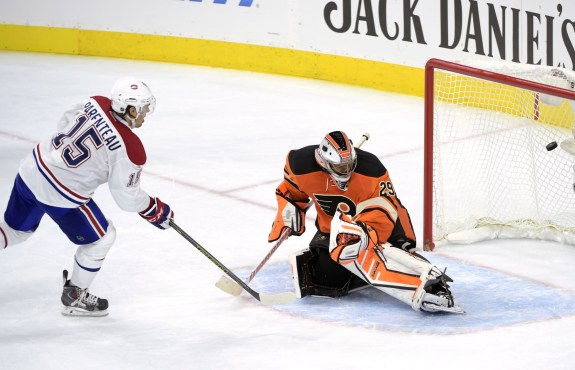 It is harsh to criticize Craig Berube so quickly. He had a great season last year, he was able to turn around the Flyers. Perhaps the same can happen this season. But fellow THW writer and Flyers Correspondent is getting restless. When asked about the Flyers' struggles this season, his response was long but full of insight:
"It's hard to quantify what their biggest weakness has been since they have so many. If it's not injuries to key players, it's their lack of depth, speed, and on down the line. Their penalty kill has been disastrous, and they fold at any encounter with adversity whatsoever"
Let's address each of these concerns piece by piece.
Penalty Kill
By far the biggest and ugliest part of the Flyers' game this season, the penalty kill has been dreadful. Worst in the league in fact. While shorthanded only 80 times this season (20th in the league), they are killing less than 74% of those opportunities. They are allowing 119 shots on the PK, which isn't terrible, but the 21 goals against is second worst. When you factor in the fact that the penalties are starting to mount, the outlook in the City of Brotherly Love is not good.
But that's nothing compared to the pitiful eye test results. Disorganization on almost every single opportunity against the Rangers in the past two made the Flyers look terrible. Men were scrambling. The goals didn't pour in, but the goalies were aged a little with all the stress in their own zone.
Lack of Depth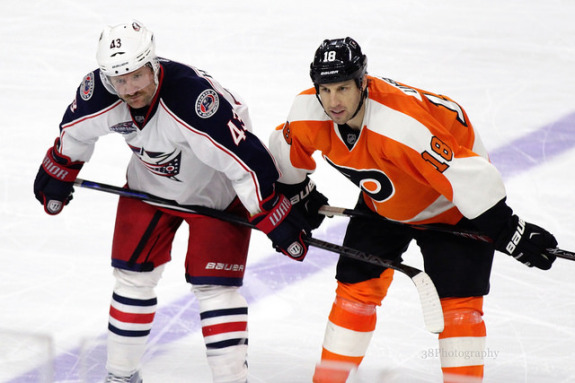 With 23 games in the books, only five Flyers players are in double figures in points. Not one skater has double digits in goals. Big signings and salaries like Vinny Lecavalier, RJ Umberger, and Andrew MacDonald are not contributing. The trio has only mustered 12 points in 51 total games. Worst of all, the big Summer trade, RJ Umberger, is -10 and he can't blame his lack of production on injuries like the other two can.
Injuries
Craig Berube can also fall back on some unlucky injuries to his skill players. As mentioned, Vinny Lecavalier has missed time along with Luke Schenn, Braydon Coburn, and Andrew MacDonald. While every team must find ways to deal with inevitable injuries, the Flyers have struggled. Role players must step up and take the ice while the stars get healthy, so far, no one has. And that is where we reach the biggest problem.
Failure to Cope
On November 19th, the Rangers dominated the Flyers 2-0. See a theme there? GM Ron Hextall and Craig Berube stomped their feet and screamed at their team afterwards. Players were thrown under the bus and they responded… poorly.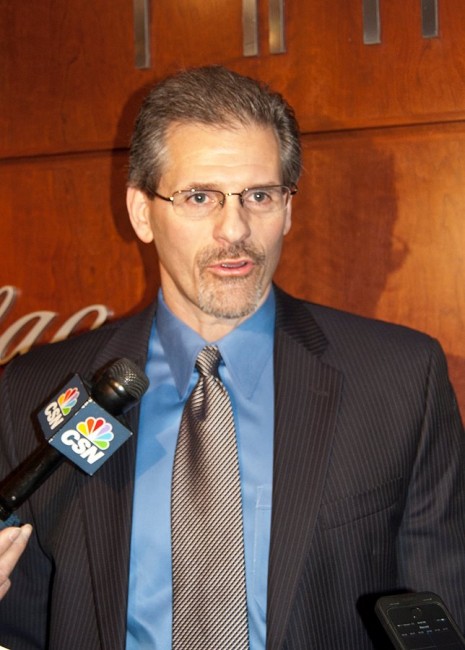 One win in six games since the vicious tongue lashings and 19 goals against in that stretch is not a response. When challenged by their leaders, the Flyers have folded. But the problems don't end there. GM Hextall may be part of the problem… at least for Craig Berube.
Hextall Versus Berube
Is it crazy to think Hextall may just blow this team up?

— Shawn Reznik (@ShawnTHW) November 28, 2014
It is typical for a GM to want to have his own staff with him. Ron Hextall did not bring Craig Berube on. And when things get hairy, GMs tend to throw their coaches under the bus to buy themselves some time.
And that is where the seat starts to scald for Berube. He has displayed enormous patience behind the bench. Per Andy Dudones: "[Berube's] done just about everything to get Lecavalier and Umberger going except for steering them himself towards an empty net in an empty rink." But that's not enough. Moral victories are not going to soothe a raucous crowd and they will not appease a General Manager.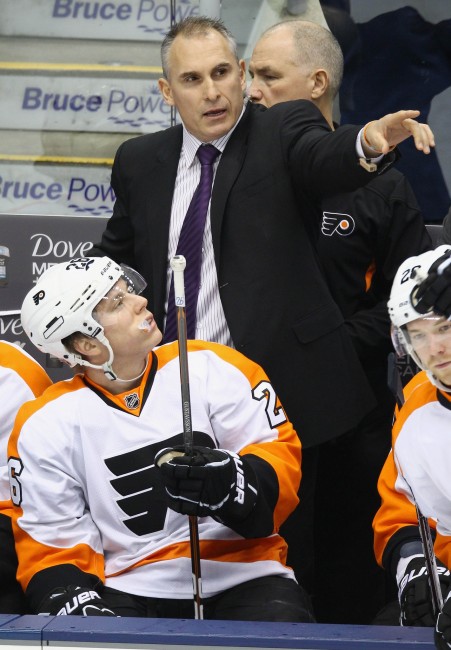 As soon as you take the job in Philadelphia, your seat already feels like someone has recently been in it. You know, that weird, warm feeling? It's a tough gig in Philly. No-one is ever fully satisfied unless you bring home a Cup.
Craig Berube has the potential to be a great coach. He has poise, he has heart, but right now he doesn't have a locker room. The team is not responding, the fans are getting restless, and the scorelines are ugly. Berube needs a Hollywood moment. His days at Philly hang in the balance.
Kenneth is a graduate of the University of San Francisco in Politics and Chemistry. But his passion in life has always been hockey. He has played since he was four and even coached a few teams. Kenneth writes for the San Jose Sharks at thehockeywriters.com