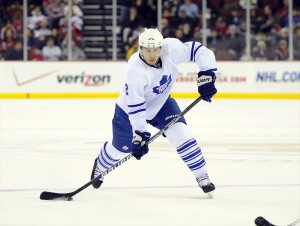 On Friday night, the NHL will hold its 50th NHL Draft (Amateur + Entry) and with that will come the 50th selection with the 5th overall pick.  The Toronto Maple Leafs currently hold that pick.  Many questions remain; Will Brian Burke hold onto the pick?  Will he trade the pick to move up or down in the draft? Will he include the pick in a deal for a proven player? These are just some of the questions that remain with the just under 24 hours remaining until the draft commences in Pittsburgh.
The last time they selected 5th overall, the Leafs traded up to select defenseman Luke Schenn.
Here are some facts about the history of the 5th overall selection.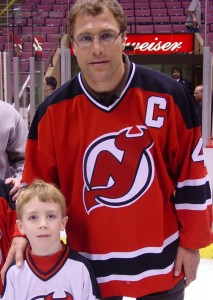 Teams that have selected 5th overall
The New York Islanders who have made the last two 5th overall selections (1992, 1997, 1999, 2000, 2010 & 2011) and Montreal Canadiens (1965, 1966, 1970, 1974, 1984 & 2005) have each made this selection 6 times.   The Buffalo Sabres have picked at the 5 spot on 5 occasions (1971, 1972, 1983, 1986 & 2003).  The only current teams who have not selected at the 5th pick are the San Jose Sharks, Columbus Blue Jackets, Nashville Predators, Calgary Flames, Edmonton Oilers, New York Rangers & Ottawa Senators.  The Minnesota Wild and Dallas Stars have never picked 5th, but the Minnesota North Stars did twice.  The Winnipeg Jets had the 5th pick in 1991, but the Phoenix Coyotes never have.  The Carolina Hurricanes had two 5th overall picks as the Hartford Whalers in 1985 and 1994.  The Colorado Avalanche have never gone 5th, but the Nordiques chose at that spot in 1988, while the Rockies (now the New Jersey Devils) made the pick in 1978 and 1981.
Positional Breakdown of the 5th overall pick
Center:           7 – Amazingly, the first center to ever be selected with the 5th overall pick was Rob Niedermayer in 1993.
Forward:       3 – Rick Martin who went to Buffalo in 1971 mustered 701 points in 685 career games.
Left Wing:     4 – Mike Gillis who could be looking to move into the 5th pick with a trade with Toronto was selected at #5 in 1978.
Right Wing: 10 – Jaromir Jagr headlines Right Wingers selected in this spot.  He is by far the best 5th overall pick of all time.
Defense:      20 – Many great stay at home blue liners were picked at #5, most notably among them was Scott Stevens, picked in 1982 draft.
Goaltender:  5 – Carey Price could end up being the best goalie of all time selected with the 5th pick.  Right now, it's Tom Barrasso.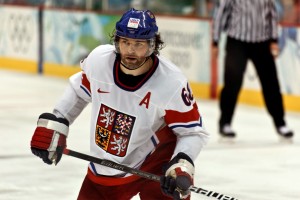 Where are they from?
Canada: 34 times a Canadian has been chosen 5th overall including 4 of the last 5 (Karl Alzner, Luke Schenn, Brayden Schenn, Ryan Strome).  The most successful Canadian 5th choice would have to be Scott Stevens from Kitchener, Ontario.
USA: 7 times an American was chosen at #5.  The last American to be chosen was current Toronto Maple Leafs winger, Phil Kessel out of the University of Minnesota.  Tom Barrasso who was selected with the 5th pick in 1983 is the only 5th pick to go on and win the Calder Memorial Trophy.
Czech Republic: Only 2 Czech players have ever been selected with the 5th pick, but they have played over 2300 games between them.  I would also say that the best 5th overall pick of all time was from the Czech Republic.  Jaromir Jagr has amassed 1653 points in just 1346 games which is good enough for 8th all-time and he is still playing.  The most surprising pick of all time might just have been Petr Svoboda as there was only one GM that knew Svoboda had defected to Canada.
Other:  The other nations represented with the top 5 pick are Sweden (1), Austria (1), Switzerland (1), Russia (2) and Lithuania (1).
Breakdown by Development League
OHA – 5 players
OHL – 7 players
QMJHL – 2 players
WHL – 11 players
WHA – 1 player
US HIGH SCHOOL – 2 players
US COLLEGE – 2 players
INTERNATIONAL – 2 players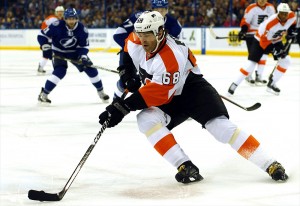 Breakdown by Points
1000+ Points – 1 Player: Jaromir Jagr (1653)
700-999 Points – 4 Players: Scott Stevens (908), Bill Guerin (856), Rick Vaive (788) & Rick Martin (701)
400-699 Points – 6 Players: Daymond Langkow, Jeff O'Neil, Rob Niedermayer, Thomas Vanek, Dick Redmond & Tim Connoley
100-399 Points – 17 Players:
99 Points or Less – 20 Players
Breakdown by Games Played
1000+ Games Played – 6 players: Scott Stevens, Jaromir Jagr, Bill Guerin, Rob Niedermayer, Daymond Langkow, Petr Svoboda
500-999 Games Played – 19 Players
100-499 Games Played – 14 Players
99 Games Played or Less – 10 Players
Click here to view my top 10 5th overall picks of all time.
The Full List
| | | | | |
| --- | --- | --- | --- | --- |
| Year | Drafted by | First Name | Last Name | Biggest Miss |
| 1963 | Chicago Blackhawks | Art | Hampson | Walt McKechnie |
| 1964 | Toronto Maple Leafs | Tom | Martin | Syl Apps & Ken Dryden |
| 1965 | Montreal Canadiens | Pierre | Bouchard | n/a |
| 1966 | Montreal Canadiens | Phil | Myre | Don Luce |
| 1967 | Philadelphia Flyers | Serge | Bernier | n/a |
| 1968 | Minnesota North Stars | Jim | Benzelock | Curt Bennett |
| 1969 | Minnesota North Stars | Dick | Redmond | Bobby Clarke |
| 1970 | Montreal Canadiens | Ray | Martyniuk | Darryl Sittler |
| 1971 | Buffalo Sabres | Rick | Martin | Larry Robinson |
| 1972 | Buffalo Sabres | Jim | Schoenfeld | Bill Barber |
| 1973 | St Louis Blues | John | Davidson | Rick Middleton |
| 1974 | Montreal Canadiens | Cam | Connor | Bryan Trottier |
| 1975 | Detroit Red Wings | Rick | Lapointe | Dave Taylor |
| 1976 | California Golden Seals | Bjorn | Johansson | Bernie Federko |
| 1977 | Cleveland Barons | Mike | Crombeen | Mike Bossy |
| 1978 | Colorado Rockies | Mike | Gillis | Ken Linseman |
| 1979 | Vancouver Canucks | Rick | Vaive | Mark Messier & Ray Bourque |
| 1980 | Washington Capitals | Darren | Veitch | Paul Coffey & Jari Kurri |
| 1981 | Colorado Rockies | Joe | Cirella | Al MacInnis & Chris Chelios |
| 1982 | Washington Capitals | Scott | Stevens | Doug Gilmour |
| 1983 | Buffalo Sabres | Tom | Barrasso | Cam Neely & Dominik Hasek |
| 1984 | Montreal Canadiens | Petr | Svoboda | Patrick Roy, Brett Hull & Luc Robitaille |
| 1985 | Hartford Whalers | Dana | Murzyn | Joe Nieuwendyk |
| 1986 | Buffalo Sabres | Shawn | Anderson | Vincent Damphousse & Brian Leetch |
| 1987 | Pittsburgh Penguins | Chris | Joseph | Joe Sakic & Theo Fleury |
| 1988 | Quebec Nordiques | Daniel | Dore | Teemu Selanne & Alex Mogilny |
| 1989 | New Jersey Devils | Bill | Guerin | Nik Lidstrom & Pavel Bure |
| 1990 | Pittsburgh Penguins | Jaromir | Jagr | ?? Martin Brodeur |
| 1991 | Winnipeg Jets | Aaron | Ward | Peter Forsberg |
| 1992 | New York Islanders | Darius | Kasparaitis | Sergei Gonchar |
| 1993 | Florida Panthers | Rob | Niedermayer | Jason Arnott |
| 1994 | Hartford Whalers | Jeff | O'Neill | Daniel Alfredsson |
| 1995 | Tampa Bay Lightning | Daymond | Langkow | Jarome Iginla & Miika Kiprusoff |
| 1996 | Dallas Stars | Richard | Jackman | Daniele Briere |
| 1997 | New York Islanders | Eric | Brewer | Marian Hossa |
| 1998 | Anaheim Ducks | Vitaly | Vishnevski | Brad Richards & Pavel Datsyuk |
| 1999 | New York Islanders | Tim | Connoley | Henrik Zetterberg |
| 2000 | New York Islanders | Raffi | Torres | Scott Hartnell |
| 2001 | Anaheim Ducks | Stanislav | Chistov | Patrick Sharp |
| 2002 | Pittsburgh Penguins | Ryan | Whitney | Cam Ward, Alexander Semin & Duncan Keith |
| 2003 | Buffalo Sabres | Thomas | Vanek | Ryan Getzlaf, Corey Perry, Zach Parise, Mike Richards & Patrice Bergeron |
| 2004 | Phoenix Coyotes | Blake | Wheeler | David Krejci, Mike Green & Pekka Rinne |
| 2005 | Montreal Canadiens | Carey | Price | Anze Kopitar & Kris Letang |
| 2006 | Boston Bruins | Phil | Kessel | Claude Giroux, Milan Lucic |
| 2007 | Washington Capitals | Karl | Alzner | Jakub Voracek, P.K. Subban &  Ryan McDonough |
| 2008 | Toronto Maple Leafs | Luke | Schenn | Erik Karlsson, Jordan Eberle, Jake Gardiner & Adam Henrique |
| 2009 | Los Angeles King | Brayden | Schenn | Oliver Ekman Larsson, Dmitri Kulikov, Ryan O'Reilly |
| 2010 | New York Islanders | Nino | Niederreiter | Jeff Skinner, Cam Fowler & Justin Faulk |
| 2011 | New York Islanders | Ryan | Strome | Sean Couturier |