Expansion was the talk of the summer when news broke that the NHL was planning to move into four cities. For every reason you can possibly think of, this gripped sports fans across North America.
This tweet from Howard Bloom of the Sports Business News sent the Sports-verse aflame in late August:
NHL expansion – four teams added by 2017, Quebec City, Toronto, Seattle, and Las Vegas $1.4b in expansion fees

— Howard Bloom (@SportsBizNews) August 27, 2014
This had sports media, old and new, from all ends of the continent researching, spit-balling and firing out tweet after tweet, voicing varying thoughts on the idea. The discussion has continued on into the NHL preseason.
Over the next week, we will take a look at the four possible destinations for an NHL expansion team. We start where NHL greats Joe Sakic, Michel Goulet, Mats Sundin and, the more forgettable, Eric Lindros saw their professional careers receive a major boost: Quebec City, Quebec.
Today's discussion features five hockey personalities who are well-versed in the NHL, while some even reside in the Quebec province. Here are some quick hits on our five-person roundtable: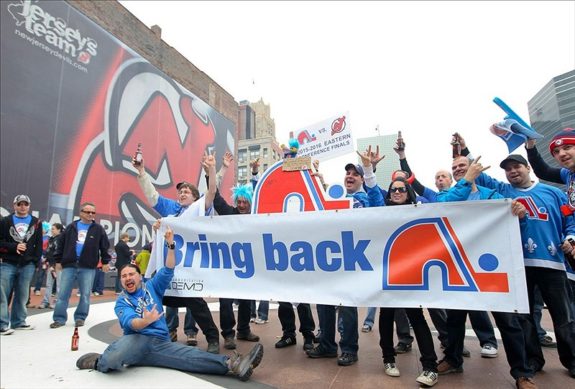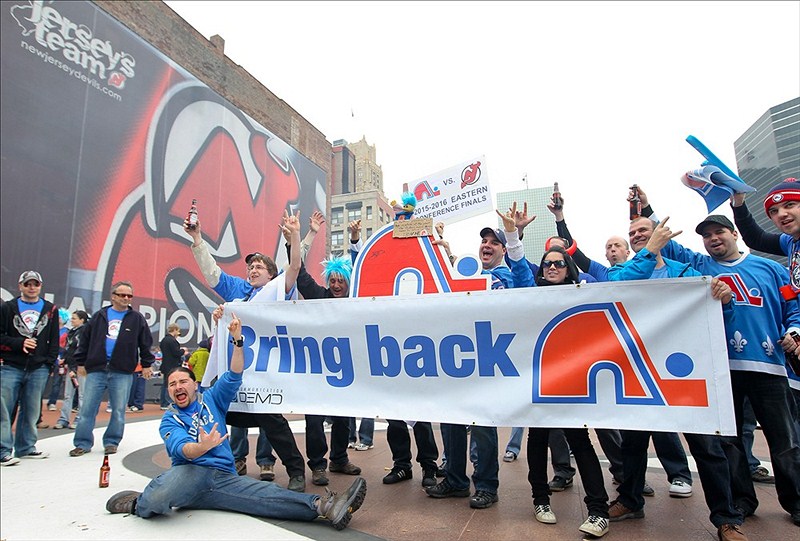 Without further ado, here is what is weighing on these hockey media members' minds about the supposed impending expansion:
A large concern is that Quebec City already had an NHL team, but it did not work out and it may happen again. Is there truth to this?
Franklin Steele (TodaysSlapshot.com) – A number of issues forced the Quebec Nordiques to be relocated to Colorado ahead of the 1995-96 season. Some of the same challenges that they faced in the mid-1990s would still very much be a factor if they received an expansion franchise, as the team would still be forced to pay players in American dollars and it's still a remarkably small (but vibrant) market.
There's no denying that the Canadian dollar is better off now than it was back in 1995, but it's still trading below what U.S. currency does — around 90 cents for every dollar as of this writing. If you're buying a pack of bubble gum, maybe that's not a big deal. If you're trying to convince a big-time free agent to come to Quebec, that scales terribly.
Is that something that would be offset by the NHL's revenue-sharing system? Maybe. Maybe not. When the Nordiques were in the league, they were the smallest market by far, and among the tiniest cities to house a professional sports franchise in North America. The only city that was smaller than Quebec was Green Bay, Wisconsin; home of the NFL's Packers, obviously.
Those are serious obstacles when you're looking at bringing another hockey team to the city for Rd. 2. The NHL would be all too happy to take the expansion fee and another relocation fee in a decade, but we're looking at long-term stability. That didn't prevent Winnipeg from getting the Jets back, though, so maybe this is a moot point.
The other big obstacle is the language barrier. When the Nordiques were last in Quebec, there were zero English-speaking radio stations on the air. Montreal is notoriously proud of its French background, but at least they can pass as bilingual. Quebec does not. If you're a player, how interested would you be in going to a city where no one speaks the same language as you?
It's something Europeans deal with by the age of 14 or 15 if they're promising prospects, but you can't possibly think that it wouldn't be an issue for some players. These are real challenges and they haven't gone away over the last decade.
Fred Poulin (HabsAddict.com) – Things changed dramatically since the mid-1990s in Quebec City. We had the lowest unemployment rate of the country in 2013 at 5.1 percent and it's been under 6 percent for the past 10 years. According to the 2011 census, the censing metropolitan area now has almost 800,000 citizens, which is a tad more than Winnipeg, which has a very successful NHL franchise. Don't forget the Eastern part of the province, which includes many hockey fans.
Sens Callups – Most Canadian hockey fans wouldn't be surprised if there was a return of NHL hockey to Quebec City, as a lot has changed since the Nordiques moved to Colorado and the Jets moved to Phoenix. At that time, the Canadian dollar had a much lower exchange rate against the USD and the cost of doing business was crippling to small- and medium- market teams north of the border (Montreal/Toronto make a lot of money and weren't affected). Quebec City's population has grown since then and the money going to a team for television rights is a much bigger revenue stream than it used to be. The return of the NHL to Winnipeg is a great example of a smaller market supporting an NHL team in Canada, and they're doing it with an arena that only seats 15,000, not the usual 18,000-21,000 of a typical NHL arena.
Given that a new team in Quebec City wouldn't be saddled with the debt brought on by building their own arena (as most other Canadian NHL teams own their building and financed its construction), because the new arena is being financed by the city and the provincial government, the financial situation of the organization will be stronger. The expansion fee is a debt the team will have to handle, but that is no different from any other expansion franchise in the past.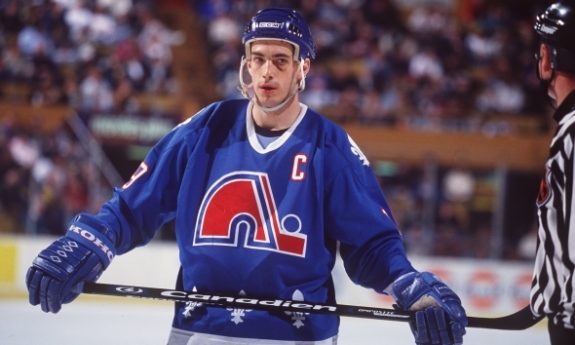 WhyHockey – Let's call this the Atlanta Effect. This is a real concern but not one that should stand in the way of an NHL return to the city. If you want to compare Quebec City to any other NHL franchise, it should be the North Stars/Wild of Minnesota and not the Flames/Thrashers of Atlanta.  The Southern city has trouble supporting their other sports franchises, which are more southern-flavored sports. Hockey, like in Minnesota, is king in Quebec.
Marcy Di Michele (TheHockeyWriters.com) – The Quebec Nordiques had many factors going against them when they relocated to Colorado in 1995. For starters, Quebec City is one of the smallest markets in North America, there aren't any nearby markets on which they can rely for support, and the lack of English-speaking television and radio channels hurt their marketability. At the time of the relocation, the Canadian dollar was weak, which affected more Canadian teams than just the Nordiques, and the franchise simply couldn't keep up with rising player salaries.
In today's NHL, however, with the salary cap and revenue sharing in place, it's more feasible that a smaller market would be able to succeed, which is why Winnipeg was awarded a second franchise. One thing that was never in question was the fan support in Quebec City. There was always high demand for season tickets, as well as a passionate fan-base that still exists today.
Quebec City is very serious about getting its team back, and has built a new arena in hopes that an NHL franchise will have its home there. The new Rogers television deal will certainly help the Nordiques' cause, something that was not present when the team was forced to relocate. There are no guarantees that any sports team will be a success, but Quebec City, like Winnipeg, knows what is standing against them, and are taking measures to fix the problems.
How do you think this will affect the closest NHL city, Montreal, if at all?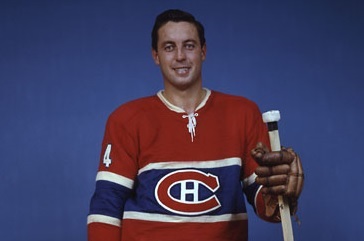 Franklin Steele (TodaysSlapshot.com) – I'm not from Canada and I've never even been to Montreal, but I don't feel like Canadiens fans would suddenly flock to root for the Nordiques (or whatever they decided to name the team). If they were close to a mid-range franchise that couldn't fill up an arena every night, I'd say, "yeah, there's a concern."
Not with the Canadiens, though. If anything it'd simply give birth to another outstanding geographical rivalry. We saw the NHL focus on that heavily during the last round of realignment, so perhaps that proximity is actually a selling point.
Fred Poulin (HabsAddict.com) – The arrival of a second franchise in the province will certainly not affect the Canadiens, as the team doesn't have any trouble selling out its arena every night.
Sens Callups – Montreal/Quebec City was one of, if not the best, rivalries of all time. It was passionate, it was physical, and it was intense (search "The Good Friday Massacre" when you have some spare time). It didn't have the history of Detroit-Chicago or Montreal-Toronto, but it was very strong and the games were always a must-see occasion. To this day, there isn't a Nordiques fan that would cheer for the Habs, nor vice versa. It would be like a Yankees fan cheering for the Red Sox – it just isn't going to happen. If anything, having the Nordiques back in the NHL would be a revenue increase for the Canadiens, as they would have several games on the schedule each year they could charge a premium on that wouldn't work for, say, a Blue Jackets game (no offence meant, Columbus fans).
There are still former Nordiques fans in the Ottawa area, as well, but being a relatively new team established in a hockey-passionate area with fans of many different teams, and being 200 kilometers from one Original Six team and 400 kilometers from another, we're accustomed to having fans of other teams in our building and on our streets. If they buy tickets and don't behave like complete cretins, they are welcome.
WhyHockey -Two teams in Quebec City is less of a concern than two teams in Quebec Province. How would a second French-speaking team affect Montreal's fanbase and profits? Would this have a ripple effect to Hockey Related Revenue? Additionally, are the citizens of Quebec too aligned to the Habs now to support another franchise? This could be similar conversation for a second Toronto (or Markham) team.
Marcy Di Michele (TheHockeyWriters.com) – One of the greatest rivalries in NHL history was between the Montreal Canadiens and the Quebec Nordiques. Those two franchises hated each other, the players hated each other, and the fans hated each other. If anything, the possibility of renewing that rivalry would probably garner even more support for each team.
When you live in Montreal, you find one thing out very quickly: this city loves their hockey team. It's like a religion here (in fact there was even a class in school about the Habs). The passion for the Canadiens in Montreal is unparalleled, and the presence of the Nordiques would do little to change that. If both teams were able to successfully co-exist in the same province before, there's no reason they can't do it again. The two cities are far enough away from each other that there would be no stepping on each other's toes.
What would be the best team name for the franchise?
Franklin Steele (TodaysSlapshot.com) – Quebec has a lengthy history as a hockey town. As such, they have a ton of old-school team names to pull from should they decide to go that route. Maybe they stick with the Nordiques moniker. If they came into the league at the same time as Las Vegas, it'd be funny to see Quebec go back and snatch up the "Aces" name. There was an AHL squad that went by that name from 1959 to 1971, so there's some history there.
There was another AHL team called the Citadels there for a while. That'd be an interesting logo and subsequent mascot, to say the least.
Fred Poulin (HabsAddict.com) – An NHL franchise will be named the Quebec Nordiques, just like the team in Winnipeg was named the Jets. People still wear Nordiques gear all over town.
Sens Callups – Like the Jets, there is only one name that would be acceptable to the fan base: the Nordiques. Nothing else will work, will "resonate", will be a "fresh start"…that's all marketing-speak by someone who really doesn't understand the concept of fan passion. Nordiques team sweaters/hats/etc are still being bought and worn, so "trying something new" or "going in a different direction" would be catastrophically poor management of a very expensive asset. The marketing of the team wouldn't be difficult in a hockey-mad city, but keeping the name of the old franchise would be very key in keeping the fanbase happy.
WhyHockey – Like the Canadiens and the Nordiques, this name would have to be en Francais. But, could the league re-purpose the old name? History in Winnipeg, Atlanta, and Minnesota say no. But Nordiques fans still unite to take over NHL rinks yearly.  Would the brand recognition be worth it for NHL?
I say no, and look to the city's flag for logo and colorways.  La Royale is the casual name for the French Navy.  That is a good starting point.
Marcy Di Michele (TheHockeyWriters.com) – When Winnipeg announced they were bringing back the Jets, there was a sense of relief and excitement, despite the change in logo. Hockey in Winnipeg has always been the Jets and will always be the Jets. A lot can be said for history and nostalgia. In regards to a new team in Quebec City, they would have to follow the same route. The Nordiques have always been Quebec's team, and they need to stay Quebec's team. Perhaps a re-branding or new logo would be permissible, but the team name needs to stay the same.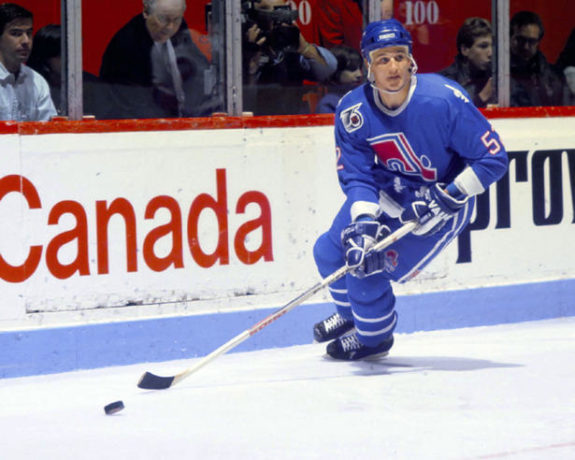 Just looking at the current NHL landscape, how would the divisions work out with the Eastern Conference already having eight teams in each division?
Franklin Steele (TodaysSlapshot.com) – I think this is the biggest issue with Quebec getting a team. When the league realigned, it left two open spots in the Western Conference. To me, that just screamed "we're heading for non-traditional markets soon."
That's Gary Bettman's legacy, and I'm honestly in support of that angle. Does the NHL really want to realign just a season or two into the current setup? It wasn't exactly a logistics nightmare, but it could turn some people off to see the divisions changing every two years. Especially if we're considering Quebec as a "risky expansion."
If they're seven years away from moving again, then we'd only have the current divisions for that long before the league was forced to shake things up again. I just don't see that happening or being desirable, even if Quebec can sell out season tickets through 2020.
Fred Poulin (HabsAddict.com) – The division alignment is hard to foresee since we don't know if the new Quebec franchise would be acquired via relocation or expansion. If the Panthers move to Quebec City, then there would be nothing to chance since they already are in the same division as the Canadiens. Should it be via expansion, then who knows how the new realignment would look; maybe the Red Wings or the Blue Jackets go back to the Western Conference.
Sens Callups – That would be quite simple: "Hello Columbus – welcome back to the Western Conference." It wouldn't be ideal for Columbus, but unless another team volunteered to go (and I can't see that happening), it just makes the most sense. They used to play there and Detroit was promised a return to the East, so there isn't another team move that really stands out. Putting Quebec City in the West would basically eliminate their biggest rivalry, as they'd be playing once or twice a year rather than the 4-6 times they'd meet if they were in the same division. I would see realignment looking like this:
Eastern Conference
Division A: Boston, Buffalo, Florida, Montreal, Ottawa, Quebec City, Toronto, Tampa Bay
Division B: Carolina, Detroit, New Jersey, NY Rangers, NY Islanders, Pittsburgh, Philadelphia, Washington
Western Conference
Division C: Columbus, Chicago, Colorado, Dallas, Minnesota, Nashville, St. Louis, Winnipeg
Division D: Anaheim, Arizona, Calgary, Edmonton, Los Angeles, San Jose, Vancouver, xxx (where xxx is the other expansion team, rumored lately to be Seattle or Las Vegas)
The alternative would be, rather than expansion, the relocation of a team to Quebec City like Atlanta's move to Winnipeg in 2011. If it were an Eastern Conference team, it might require a bit of juggling between the Atlantic and Metropolitan Divisions, but it would be simpler than what expansion would require.
WhyHockey – The resurrection of NHL hockey in Quebec City would require a big reshuffling of the divisional deck. The point of going from 30 squads to 32 is to even out the divisions, making the ratio of teams in and out of the playoffs similar for each half of the league. With Detroit finally getting back into the East, it would be a hard sell to send them back. You would have to get a little creative.
Eastern Conference
Northeast:  Quebec City, Montreal, Toronto, Detroit, Ottawa, Buffalo, Boston, NY Islanders.
Atlantic: NY Rangers, Philadelphia, Pittsburgh, New Jersey, Washington, Carolina, Tampa Bay, Florida.
Western Conference
Midwest: Nashville, Columbus, Chicago, Minnesota, St. Louis, Dallas, Winnipeg, Colorado.
Pacific: Seattle/Las Vegas, Phoenix, Anaheim, Los Angeles, San Jose, Vancouver, Calgary, Edmonton.
Marcy Di Michele (TheHockeyWriters.com) – The tricky part for the NHL, obviously, is where they would put the Nordiques in regards to division and conference. But a lot of that depends on whether or not a team is relocated to Quebec City, or whether or not there is expansion. If a team like the Florida Panthers would be relocated, that's an easy move. The Panthers are in the Atlantic Division, where the Nordiques need to be to continue their rivalry with Montreal. But, since this discussion is focused around expansion, it makes the situation a little more difficult.
The most feasible answer (Columbus fans look away), would be to put the Blue Jackets back in the Western Conference, and move a Detroit, for example, into the Metropolitan division. Unfortunately, the options are limited because of geography (which hopefully isn't a factor for putting an expansion team in Las Vegas first).
A more outlandish solution would be to follow the route of Major League Baseball, where teams from each coast are scattered throughout the same league, with solely the divisions being based on proximity. Travel issues are always a factor here, because baseball teams remain in one city for several days, but it still could be an option at which to glance.
In your mind, what would become of the QMJHL's Quebec Remparts? Would they stay or would they be relocated?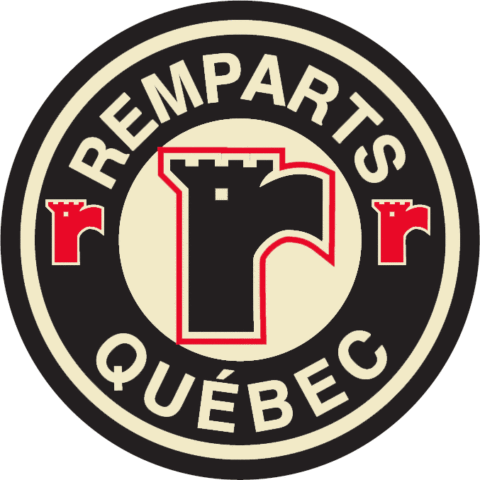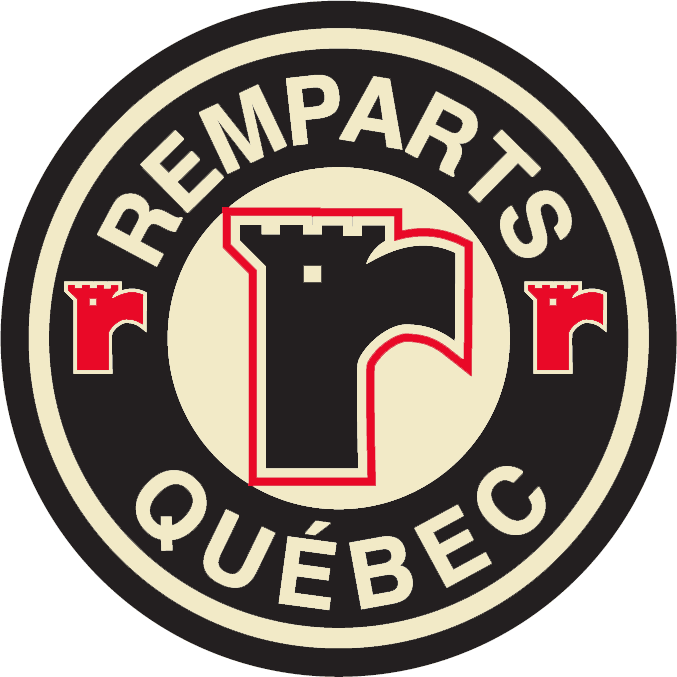 Franklin Steele (TodaysSlapshot.com) – I don't see the Remparts being affected negatively by the presence of an NHL team. The whole selling point for Quebec is that they need more hockey and that a QMJHL franchise just isn't getting the job done, right?
The Remparts lead the QMJHL in attendance last season, and I don't think they'd see a major drop off with an NHL franchise hitting the area. Maybe initially, but not over the long term.
Fred Poulin (HabsAddict.com) – The Quebec Remparts would stay here and they would play in the new arena. Obviously, the crowds would shrink a bit, but they are the best in the country, so the franchise would survive without any problems.
Sens Callups – Major Junior and NHL are two different fan bases that overlap but are also distinctly different. Most Canadian NHL cities have a CHL team: Ottawa (67s), Montreal (outskirts, Blainville-Boisbriand Armada), Toronto (outskirts, Mississauga Steelheads), Calgary (Hitmen), Edmonton (Oil Kings) and the Vancouver (Hitmen). Winnipeg is the lone NHL franchise that does not have a junior team close in proximity. I would imagine that the Remparts might move to a smaller arena than the Colisée because they probably wouldn't be drawing crowds that were as big, but I would think they'd survive. I think they'd do better in a smaller arena than moving to the new one under construction, as small crowds in large buildings look even smaller than they are. The 67s just spent two seasons at Canadian Tire Centre while their home arena was being renovated, and the atmosphere was completely different when you put a 2,500- to 4,000- person crowd into a 19,500-seat building rather than a 9,000-seat one.
WhyHockey – The best case scenario is that the Remparts and NHL can co-exist in the same market. However, the only real way to know for sure would be to give the junior  franchise a few years to prove it can remain popular despite the shadow of higher-level hockey. In the end, the Remparts may be another team from the Q that relocates. Relocation for the Remparts may not be the worst outcome, all things considered. The fresh NHL club would lose any competition vying for customer dollars, and another Quebec town will get some exciting major-junior hockey.
Marcy Di Michele (TheHockeyWriters.com) – There has always been an appetite for junior hockey in Quebec City. In fact, the QMJHL as a league has always seen a lot of fan support in the majority of their locations. The Remparts are one of the most supported junior franchises in all of Canada, and there's little doubt that interest would wane with the return of the Nordiques. It could be argued that they have all that support because it's the only option, but you simply can't relocate a team that has had this much success in terms of fan interest.
The Remparts are financially viable, they always ice a competitor and it also should be noted that, in a lot of cases, fans of junior hockey are actually fans of junior hockey. They wouldn't run to an NHL team just because it's there. The ticket prices for junior hockey are always lower, and supporting a junior club also encourages the growth of youth hockey and its players.
Quebec City, like Edmonton for example, is a hockey-mad city. The Edmonton Oil Kings are also an extremely successful junior team, not just in terms of on ice success, but fan support as well. It would be a similar situation with Quebec. Now, is there a chance that initially the excitement for the return of the Nordiques would take focus away from the Remparts? That's certainly a possibility, but one thing that many larger cities don't realize is that there is a real appetite in this country for junior hockey, and not just because there aren't any other options.
—-
Check out the rest of this four-part series!
Quebec City
Las Vegas
Seattle
Toronto
I am a former NHL media member and reporter for the St. Louis Blues, working for various media outlets. Currently, I am an NHL News Writer and Editor for The Hockey Writers. I live in St. Louis and work as a freelance copywriter in numerous industries.